1. CORBETT NATIONAL PARK, UTTARAKHAND:
The Corbett National Park is the oldest and the largest in Asia. It sits between at the junction of two distinct hill regions. The park has a vast area and its beauty exceeds its boundaries. The vegetation is rich and wildlife is being conserved here, since its inception. The Bengal White Tiger and the Great Asiatic Elephant are spotted here jim corbett safari. The park has a large diversity of birds with nearly 600 species of resident and migratory birds.
Birds to watch: Peacock, Ibis bill, Woodpeckers, Indian Pangolin, Black Partridge, Falconets, Stork Billed Kingfisher, Brown Fish Owl, Wall Creeper and Bulbul.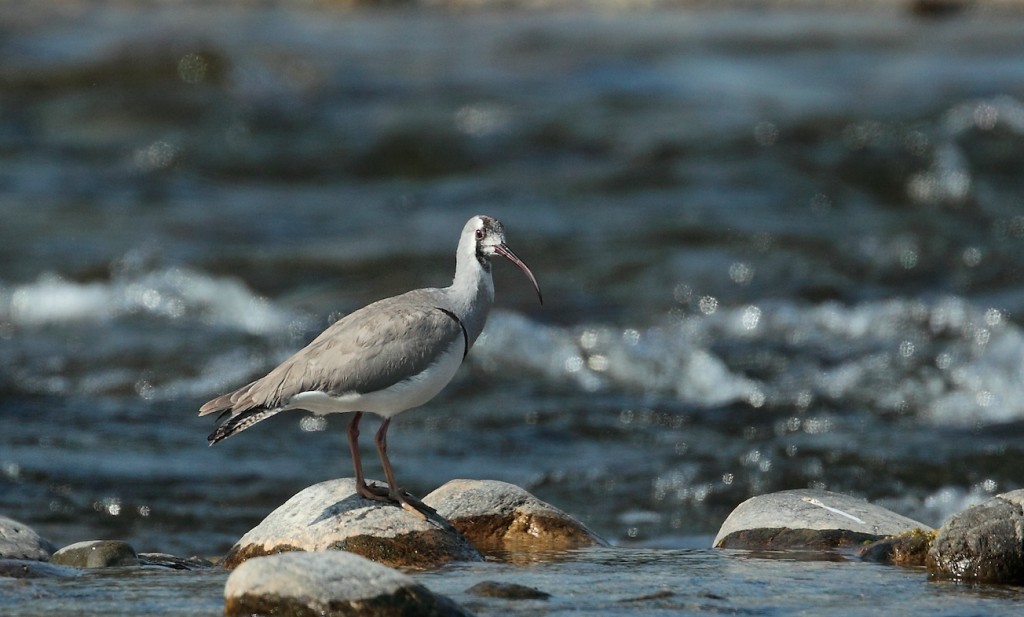 Source- http://bit.ly/1zLcLRv
 2. SALIM ALI BIRD SANCTUARY, GOA:
The place got its name from the famous Ornithologist of India, Salim Ali, who is also referred to as "The Bird Man of India". Major geography of the land is mangrove forests. Coastal, estuarine and mangrove habitats are mainly seen here. The tree climbing fish "the mudskipper" is found here.
Birds to watch: Striated heron, Western reef heron, Little Bittern, Black Bittern, Red Knot, Jack Snipe, Pied Avocet, Malabar Parakeets and Hornbills, Bay Owl, Mountain Imperial Pigeons.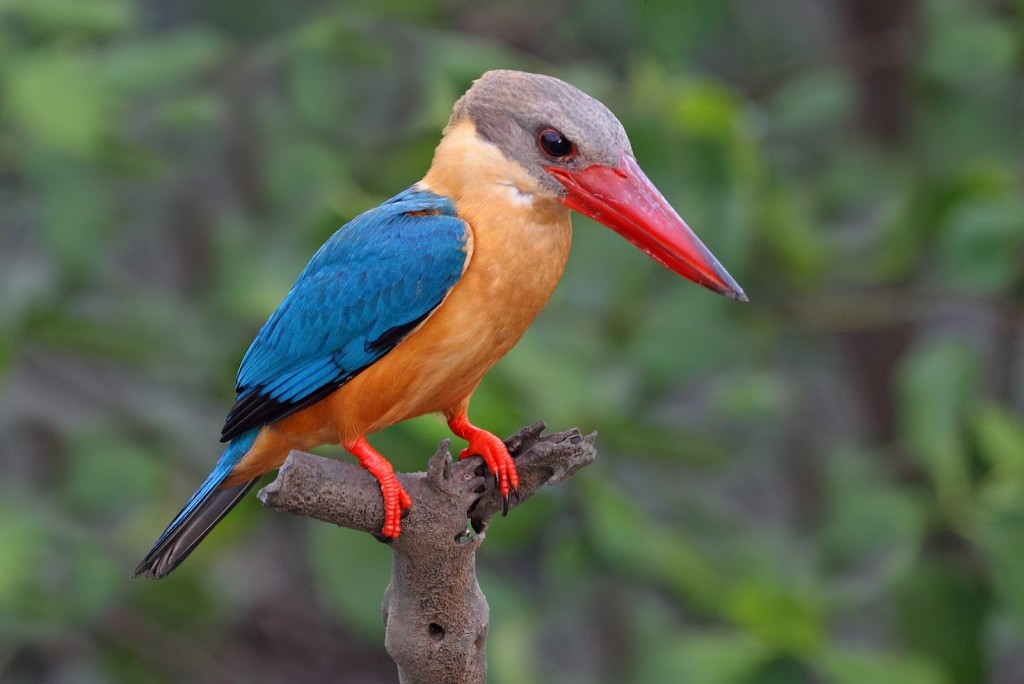 Source- http://bit.ly/1w815SG
 3. BHARATPUR SANCTUARY (KEOLADEO NATIONAL PARK), RAJASTHAN:
This is a dream pavilion for the bird lovers and a paradise for the flying species. The sanctuary is declared a world heritage site by the UNESCO. Several species of ducks live and breed here and this place was a famous duck shooting site for the British during the pre-independence era. The reserve hosts more than 375 species of birds as it falls on the North-South migration route. Birds migrate from all over the world like Europe, China, Tibet and Siberia.
Birds to watch:  Darter, Purple and Grey heron, Painted, Open billed, White necked and Black necked Stork, White Ibis, Spoonbill, Various types of Cormorants and Egrets, Night Heron, Siberian Cranes, Imperial and Spotted Eagle, Marsh Harrier, Laggar Falcon, Short Toed Eagle and Lesser Spotted Eagle. Pintail, Common Teal, Ruddy Shelduck, Mallard, Shoveler are the famous duck species.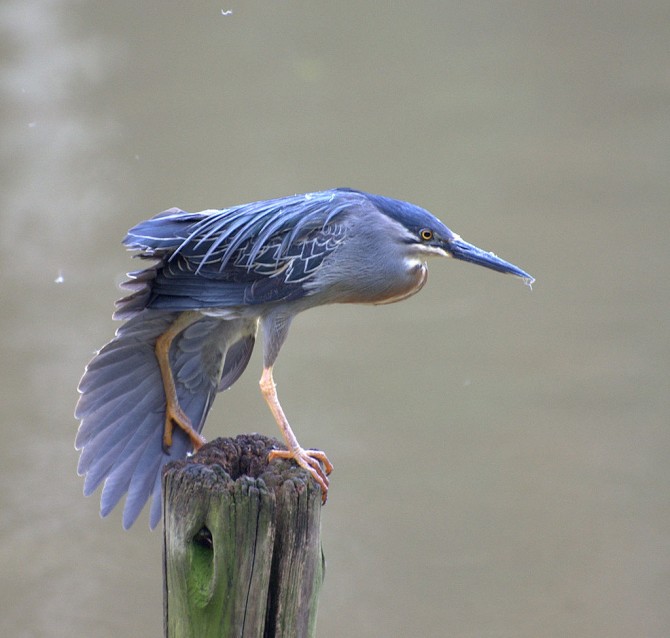 Source- http://bit.ly/1sRnclT
 4. KAZIRANGA NATIONAL PARK, ASSAM :
The National Park has been recognised as a world heritage site by UNESCO and an important Bird Area by Birdlife International. With tall grasslands and tropical forests, the region is crisscrossed by many rivers including Brahmaputra. It is famous for its Great One Horned Rhinoceros. Population of Water Buffaloes and Elephants is very good here. This national park conserves several threatened and endangered wildlife species.
Birds to watch: Lesser White-fronted Goose, Ferruginous Duck, Baer's Pochard duck and Lesser Adjutant, Greater Adjutant, Black-necked Stork, and Asian Open bill stork. Riverside birds include the Blyth's Kingfisher, White-bellied Heron, Dalmatian Pelican, Spot-billed Pelican, Nordmann's Greenshank, and Black-bellied Tern. Birds of prey include the rare Eastern Imperial, Greater Spotted, White-tailed, Pallas's Fish Eagle, Grey-headed Fish Eagle, and the Lesser Kestrel.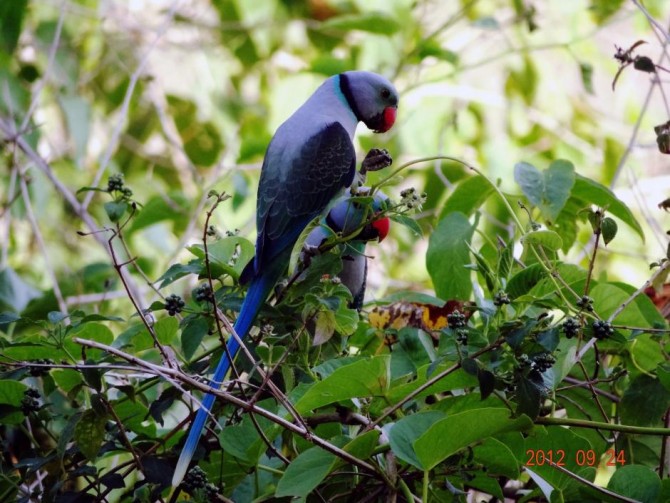 Source- http://bit.ly/16BLqq4
5. Ranthambore National Park, RAJASTHAN :
It is one of the largest national parks in northern India. The national park is well known for its large population of tigers. Mostly consisting of dry forests, the region lies between the Banas River in the north and Chambal River in the south. Hyena, leopard, Sambar, Nilgai, Wild Boar and variety of reptiles are found here.
Birds to watch:   Woodpecker, Indian Grey Hornbill, Graylag Goose, Kingfisher, Bee Eater, Cuckoo, Parakeet, Asian Palm Swift, Nightjar, Crake, Snipe, Sandpiper, Gulls, Tern, Egret, Great Crested Grebe, Cormorant, Bittern, Minivets, Drongos, Flycatchers, Iora, Wagtail, Falcon, Bulbul, Maina, Owl, Pigeon.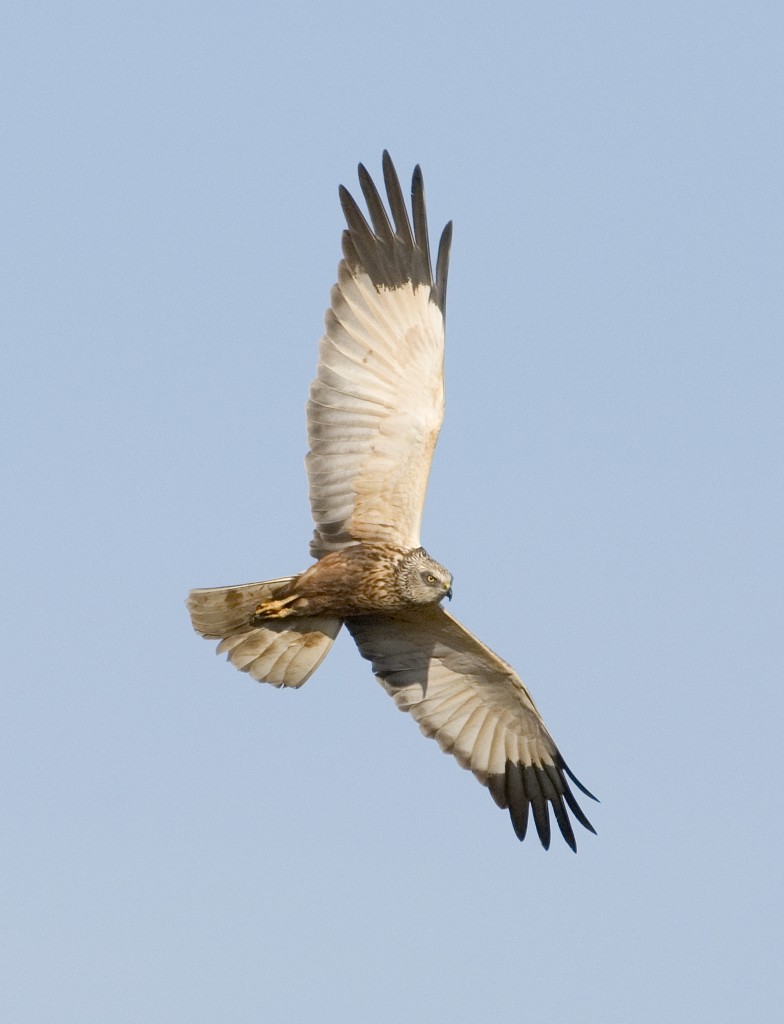 Source- http://bit.ly/1z5zYd5
 6. THE GREAT RANN OF KUTCH, GUJARAT :
Kutch offers bird lovers the opportunity to watch birds at heart's content. Kutch has a sheer abundance of wildlife and it is referred to as the "Mecca of Birdwatchers". Large population of birds live here because of various habitats like dry, coastal, marshlands, mangroves and scrub lands.
Birds to watch:   Common and Demoisele Cranes, Waders, Eagles, Harriers, Buzzards, Falcons, Warblers, Buntings, Ducks, TheGreat Indian Bustard, Macqueen's Bustard, Stoliczka's Bushchat, Dalmatian Pelican, Black necked Stork, Oriental Darter, Indian Skimmer, Phalaropes, Godwits, Sandpipers, Gulls, flamingo, Pelicans, Shanks, etc.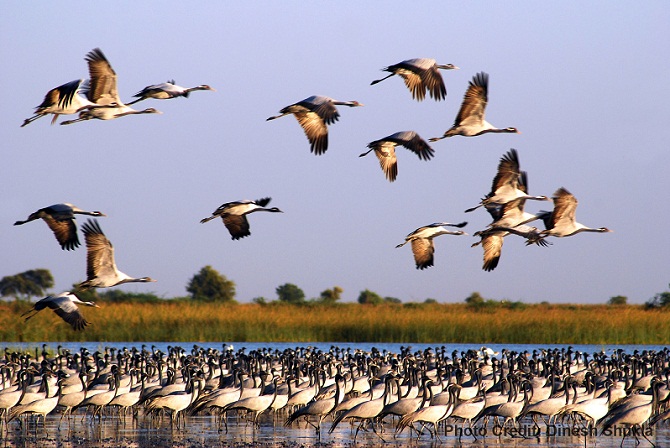 Source- http://bit.ly/1CcbG7B
 7. THATTEKAD BIRD SANCTUARY, KERALA :
The sanctuary might be small but has a dense and varied population of birds. It is described as "The Richest Bird Habitat of peninsular India". The Thattekad sanctuary is located between the tributaries of Periyar River with evergreen low-land forests. A region of this sanctuary has a great population of Cuckoos and is referred to as "Cuckoo Paradise".
Birds to watch:   Orange-headed Thrush, Large-billed Leaf-warbler, Jerdon's Nightjar, Oriental Darter, Cormorants, Whiskered Terns, Collared Scops Owl, Ceylon Frogmouth, Pompadour Green Pigeon, Yellow-browed Bulbuls. The Cuckoo species are Indian cuckoo, Drongo Cuckoo, Indian Hawk Cuckoo and Large Hawk Cuckoo. Mountain Hawk Eagles, Dark-fronted Babbler, Brown-cheeked Fulvetta, Brown-backed and White rumped Needletails, and Emerald Green Pigeons are also found here.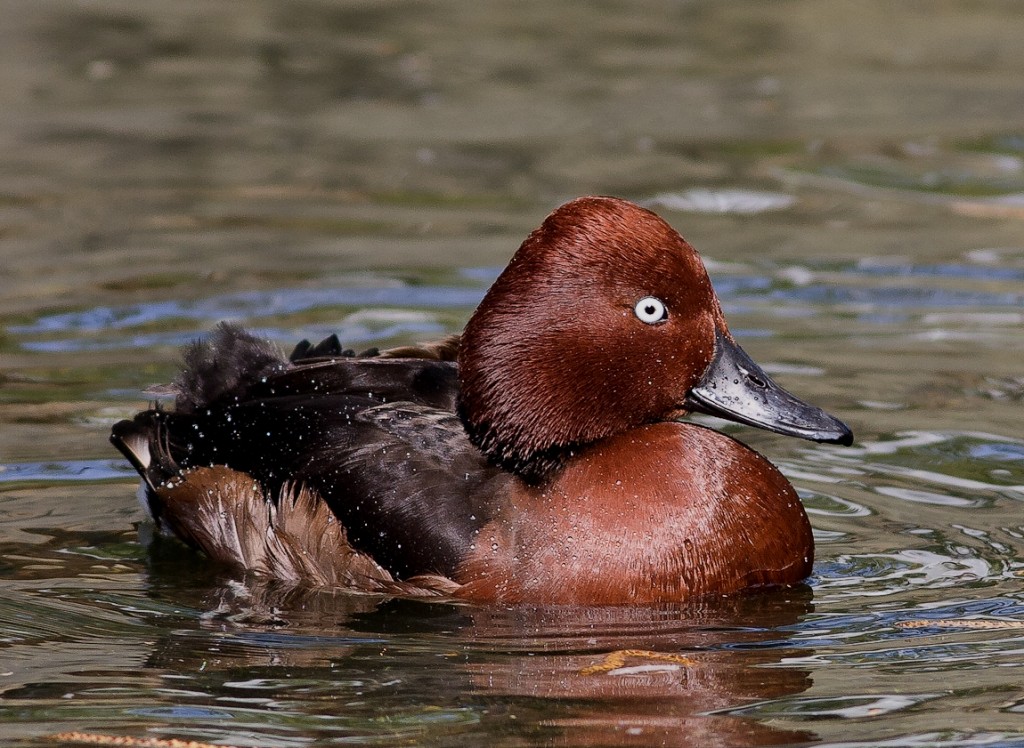 Source- http://bit.ly/1ADH6zG
 8. EAGLENEST SANCTUARY, ASSAM :
The Eaglenest Sanctuary is a difficult place to reach and for stay but a prime birding site due to extraordinary variety, numbers and accessibility here. It is one of the most elevated Bird Sanctuaries in India. It is run through by the tributaries of the Brahmaputra River and is home to almost 500 species of birds.
Birds to watch: Cormorants, herons, Black Stork, Oriental White Ibis, Ducks, Hawks, Eagles, Kites, Harriers, Vultures, Falcons, Pheasants, Jungle fowl, Quail, Peafowl, Black-necked Crane, , Waders, Ibis Bill, Stone-Curlew, Small Pratincole, Parrots, Cuckoos, Owls, etc.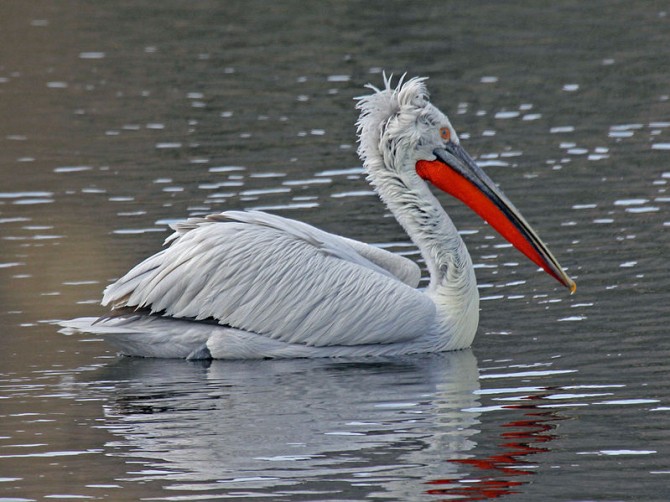 Source- http://bit.ly/1ADHi1S
 9. HARIKE PATTAN BIRD SANCTUARY, PUNJAB:
The unique aspect of this wetland is that it is manmade. Conservation and maintenance of this wetland has led to a great increase in the birds flocking in this area and today it stands as a sanctuary. Apart from a large variety of birds, it is also home to countless species of snakes, reptiles, amphibians and fishes.
Birds to watch: Cotton Pygmy Goose, Tufted duck, Yellow-crowned Woodpecker, Yellow-eyed Pigeon, Water Cock, Pallas's gull, Indian Skimmer, White-winged Tern, White-rumped Vulture,  Black-necked Grebe, Striated Grassbird, Sulphur-bellied Warbler, Diving Duck etc.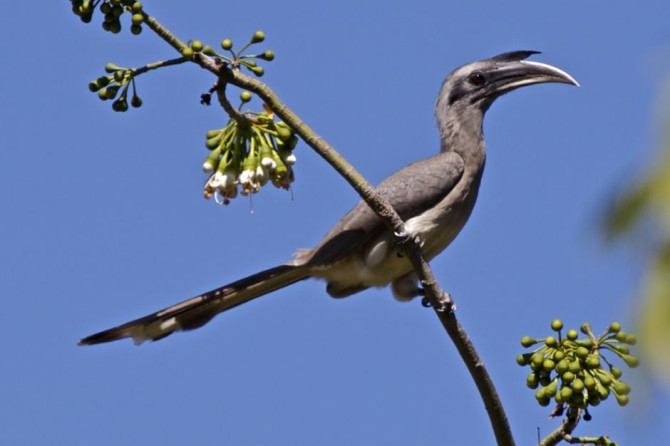 Source- http://bit.ly/1wx2UOg
 10. MADHAV NATIONAL PARK, MADHYA PRADESH:
The Madhav National Park has rich Biodiversity and varied vegetation which includes dry, deciduous and mixed forests, grasslands and lakes. The history of this place dates centuries back when the Mughal emperors used these as hunting grounds. A large population of Indian deer is found here besides other species of deers like sambar, nilgai, antelope etc.
Birds to watch:  Red-Wattled Lapwing, Large Pied Wagtail, Indian pond Heron, White-Breasted Kingfisher, Cormorant, Painted Stork, White Ibis, Laggar,  Falcon, Purple Sunbird, Asian Paradise Flycatcher and Golden Oriole.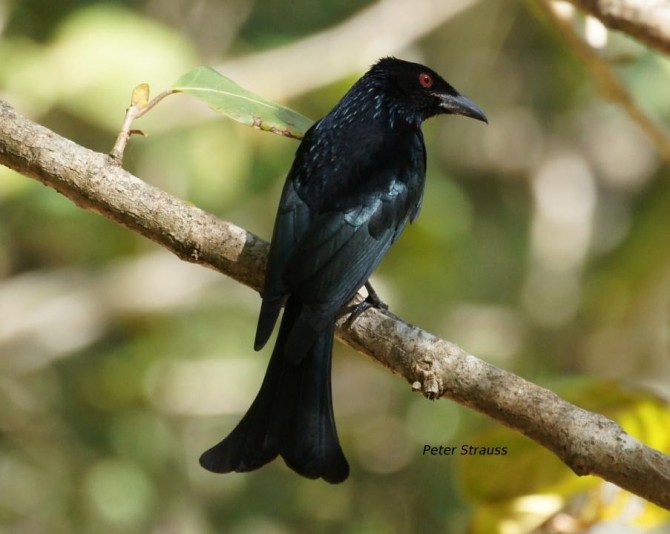 Source- http://bit.ly/1v3vVeU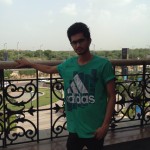 Comments
Comments