Interested in adventure? Often known as the adventure capital of India, Rishikesh has a host of adventurous activities that will spoil the adventure junkies for choice.
White Water Rafting
White water rafting can be enjoyed at its best in Rishikesh. From easy to exhilarating, the wild and scenic river Ganges has a variety of rapids of grade level one to five offering rafting opportunities from beginner level rafters to well experienced rafters. Choose your length of rafting based on the distance but whatever your choice the experience is filled with discovery, joy and pure outdoor excitement where you can laugh scream and get soaked. White water rafting Rishikesh is offered in four places, Shivpuri, Brahmapuri, Byasi and Kaudilya. Depending on the skill level of the rafters the places can be chosen.
Bungee Jumping
Rishikesh offers India's first fixed platform bungee jumping activity. It is also India's highest with a height of eighty three meters above the ground. Bungee jumping in Rishikesh involves being suspended from a rubber elastic cord and a free fall from a fixed cantilever platform amidst the rocky cliff surroundings into a shallow part of the Ganges River. The design of the platform and operation are taken care of by professionally trained experts from New Zealand, the country that is the origin of this activity and absolute safety has been ensured for the adventurers. Feel the adrenaline rush as you fall freely and collect your photographs and video at the desk. A jumper certificate is also provided.
Flying Fox
Flying fox in Rishikesh involves flying above the River Ganges at 140 – 160 Kmph speed. Designed by professionals in New Zealand, Jumpin Heights near the village Mohan Chatti in Rishikesh is Asia's longest flying fox activity with a jump length of one kilometer and a jump platform 120 meters high. Feel the air gush past as you get harnessed to a wire and on release fly down to above seven meters from the water level before getting pulled back via a retrieval mechanism back to the launch platform.
Giant Swing
Source- http://bit.ly/1O6hzol
This is for the extreme adventurer in you. Rishikesh offers the first giant swing platform in India. Fitted to a seat and chest harness connected to fixed rubber chords, you are let to fall freely from the bungee jumping platform and after the initial free fall adventurers are swung like a pendulum by the elastic chord. The experience is exhilarating to say the least when you have overcome the first bout of fear. The activity can be done alone or in doubles.
Trekking
Rishikesh is the gateway to a host of trekking opportunities in India. The scenic city in the foothills of the Himalayas offers the trekkers and nature lovers an exciting opportunity for trekking. Some of the famous trails in Rishikesh include the water falls trekking, Kunjapuri trekking, Nilkanth Mahadev Temple trekking, and Jhilmil Gufa trekking.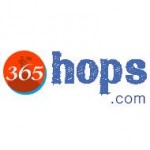 Comments
Comments