Trekking in India is said to have got its history since the time there was no means of transport and communication in those hilly regions. People had to make their ways from one place to another crossing those treks and hills and reaching the destinations. Although it can be tiring, people were not bothered to cross the area as the scenic beauty and the need to travel compelled them to try these routes. The activity which was once a mundane chore has now become an activity of tourist attraction. Not just the people of India, but people from other parts of the world like to visit these trekking destinations to find solace and peace.
Trekking is not an easy as already mentioned but it creates an adrenaline rush that not many adventure sports can give. Trekking also keeps you fit as it needs terrific balance of body and mind. Someone who is not fit will not be able to make it. Trekking through ups and downs and then travelling through days and nights can be quite daunting. But travel lovers don't leave a day to take part in this activity. You will be shocked that every year, there are thousands of trekkers coming to India from different countries to enjoy the mesmerizing lanes and mountain pathways.
The destinations which have made the tourists and travelers more excited, are in the outskirt regions. Let us know more about these destinations in detail.
Beas Kund Trek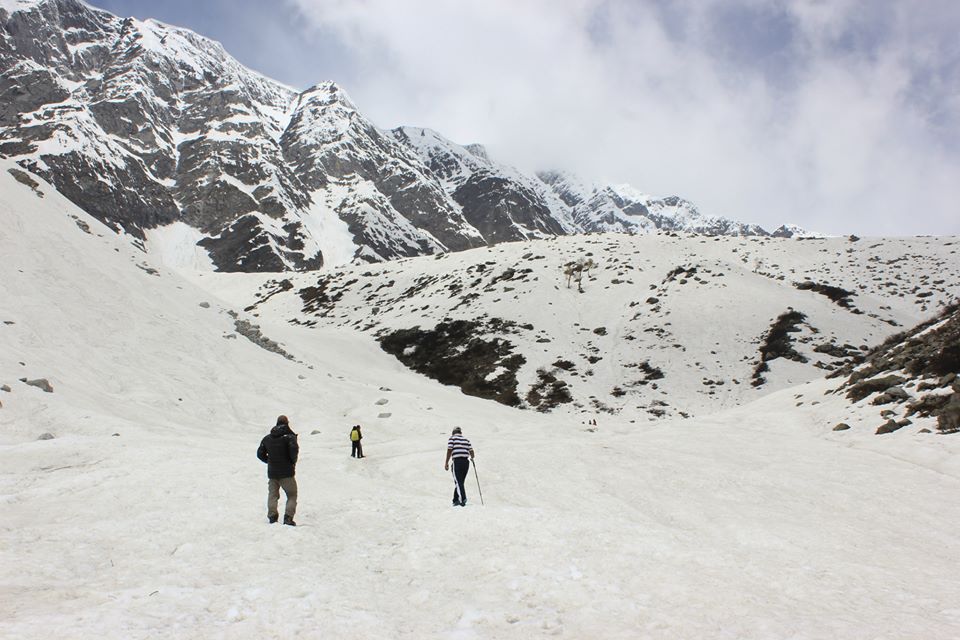 Located in the state of Himachal Pradesh, this trek spot has been able to captivate travelers from various parts of the world. It is a trek that is not to lengthy and the difficulty level is moderate making more and more people come to this place to try it. Although a short one, the trek will not disappoint you from enjoying the scenic beauty and beautiful mountains and natural beauty. Himachal Pradesh is known for its natural beauty and Beas Kund Trek is one of the adventures that can be truly called the centre of attraction.
If you want a glimpse of how the itinerary looks like, here's a preview-
Once you reach Solang from Manali, your trekking to Dhundi starts which will last for approximately 4 hours.
Then you proceed for another trek from Dhundi to Bakarthach. This trek is also going to be continued for the next four to five hours.
From there you trek to Beas Kund to be back to where you started that is Bakarthach.
You will also have other visits apart from trekking.
You will truly enjoy the view and the trekking experience there.
Hampta Pass Trek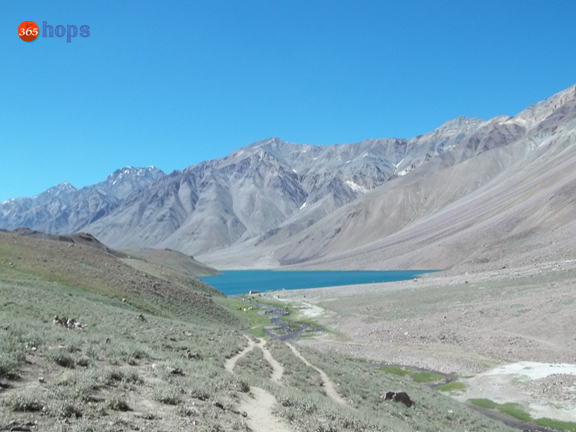 It is yet another beautiful trekking spot in the state of Himachal Pradesh. Covered with snow and glaciers, the mountains look surreal and the breath of fresh air will make you fall in love with the place. One glance of the place is enough to cast a spell on you. This trek is the bridge joining two valleys of Himachal Pradesh which are The Kullu Valley and the Lahul valley. You can well imagine the view of the trek. Divinity is the word to define the experience. The trek if booked will continue for 5 days and 4 nights to make your stay and trekking pleasurable by all means. The environment of the vicinity is out of the world.
People visit different countries to enjoy pristine emotion without having experienced the true beauty in the country. You will be thrilled as well as satisfied to be a part of the Hampta Pass Trek. People book in advance so that they don't miss on the opportunity at any cost.
Itinerary
The first day is dedicated to travel from Manali to Jobra from where the trek begins for Chika
From Chika, you proceed to Balu ka Ghera which will be ascending in nature but an easy one.
Balue ka Ghera will be starting point for trekking to Siagoru through Hampta Pass trek.
From Siagoru, you move to Chatru and then finally to Manali.
Doesn't it sound exciting to you?
Triund Trek
Although in Himachal Pradesh, Triund has its own identity. It is quite close to Mcleodganj and the view from Triund is just breathtaking. If you haven't seen Kangra Valley, have a look from Triund and you will enjoy something absolutely soothing to the eyes that will leave a lasting impression. Triund Trek is quite a popular trek in Himachal Pradesh. People rush every year from all corners to enjoy the trekking. Triund Trek is not too lengthy one; to be precise 2 night and 1 day. If you have a weekend to enjoy, there can't be a better destination than this. If you want to spend more time in the valley, you can do so as you will have enough time after trekking.
Bhrigu Lake Trek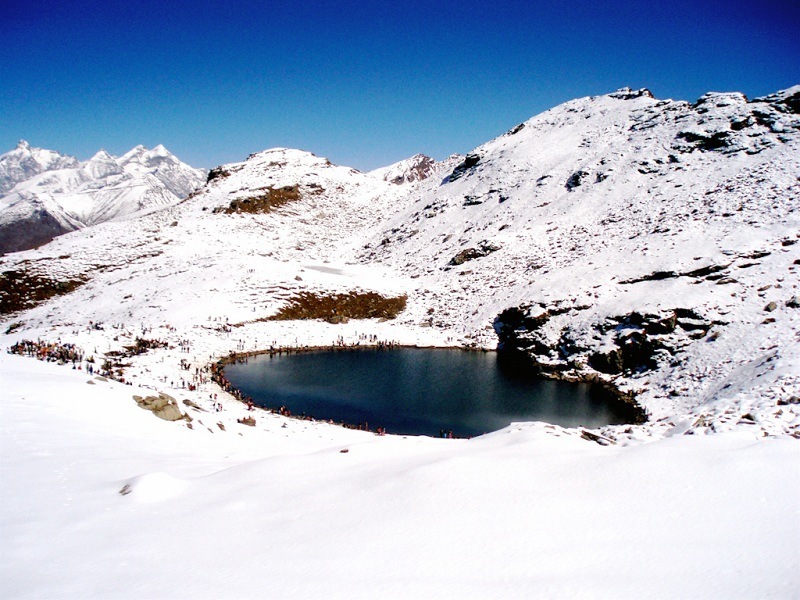 Who doesn't know about the gorgeous place Manali? In India, if there is a hill station that is the most sought after for enjoying with family and friends, Manali is the name that everyone has in mind. Located in Manali Bhrigu Lake Trek can be an exciting menu for adding icing on the cake. This trek is extremely easy and can be completed in 3 nights and 2 days. The maximum altitude to which you can trek is 14000 ft and the trekking distance that you will cover is approximately 29 kilometers.
One trek group consists of 15 people and therefore it is advisable that the booking is done ahead to save time and money. In short, to stay away from unnecessary hassle that one may go through waiting for the last moment. If you are already in Manali and looking for some adventure, you can contact the locals there and see to how the trekking arrangements can be done.
When you are in Manali, make the most of the site and the experience that every traveler recommends. What are you waiting for?
Tosh Valley Trek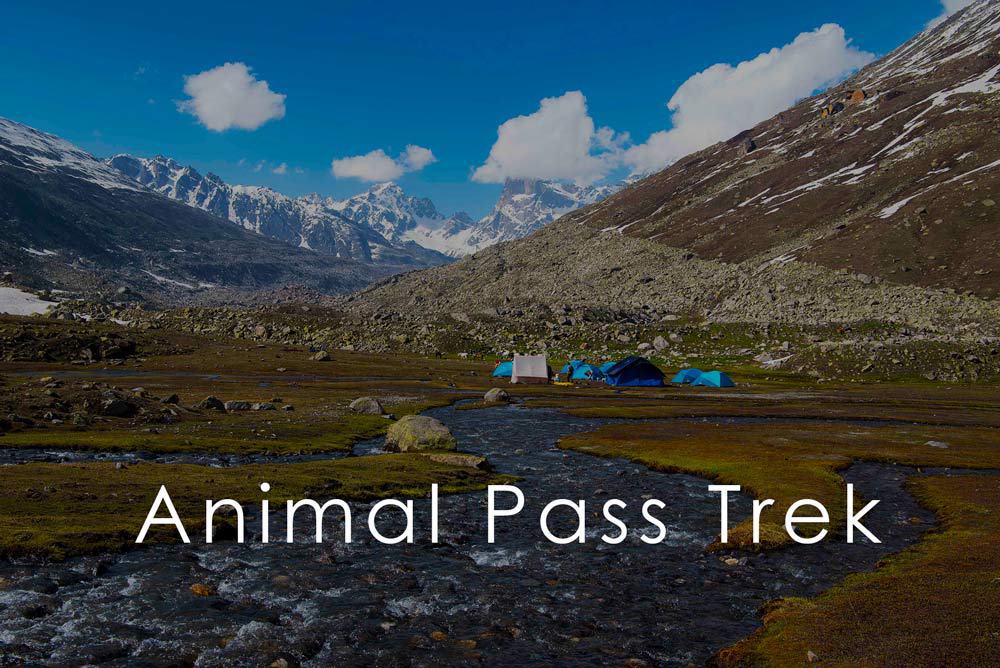 Why do you think Himachal Pradesh is an ultimate holiday destination for people across the globe? The state is covered by beautiful mountains and greenery. It has more adventure sports to offer to you than any other state in the country can. One such place is Tosh valley and Tosh valley trek is something that you must try when you are in Himachal Pradesh. It is not very easy trek and therefore last for 5 days and 4 nights. Maximum people that can be accommodated in one group is 20.
Bhuntar is the place from where you begin your trekking journey to Tosh Village. From there, you will start your trek to Buddha Ban.
From Buddhaban you head to Sharam Thach.
You go to Samshi Thach from Sharam Thach while enjoying the beauty around you.
You will continue trekking until you reach Animal Pass Lake
From there, you return to the point Sharam Thach in order to trek to Shamshi Thach and then finally you go back to Bhuntar from where the trek had started.
Within these points where you will halt, your accommodation and foods will be taken care of. You will relax every night so that you can start fresh the next morning.
Mcleodganj Chamba Trek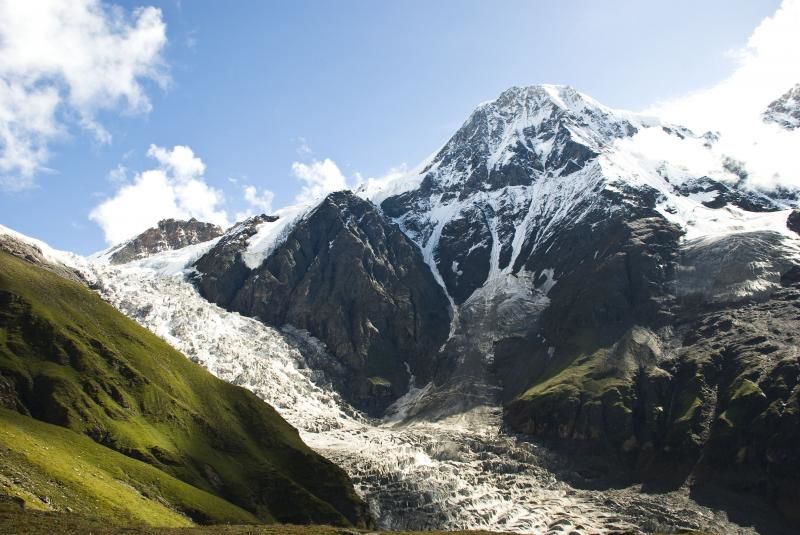 Be any corporate, family or friends, you will hear of visiting Mcleodganj for a short trip after months of hard work at office and home. This is one of the favorite places for many people. It is quite famous a destination among foreigners too. Mcleodganj Chamba Trek is one of the trekking destinations tried by almost everyone. It attracts people every year and people are not even tired trying the trek there the second time. Every time, one goes there has a new experience to feel. That's the beauty of the place. If you are planning for trekking here, you need to have 6 nights and 7 days free for this lovely trip.
Although Mcleodganj is a tiny village located in Himachal Pradesh, one will definitely fall for this place's serenity and lovely natural wilderness. No one has ever wanted to come back after visiting the place. Moreover, the trek becomes all the more exciting owing to the unconventional treks and routes that people don't usually come across.
It is a treat to the eyes and when you visit the place, you will feel refreshed, relaxed and stress free. Aren't these the greatest feelings one can have when being away from the busy lives in the cities? Of course, they are. Nothing can beat the pristine beauty and calmness of the hill station. The trekking gets more adventurous with the roads and mountains one has to cross frequently.
Kashmir Great Lakes Trek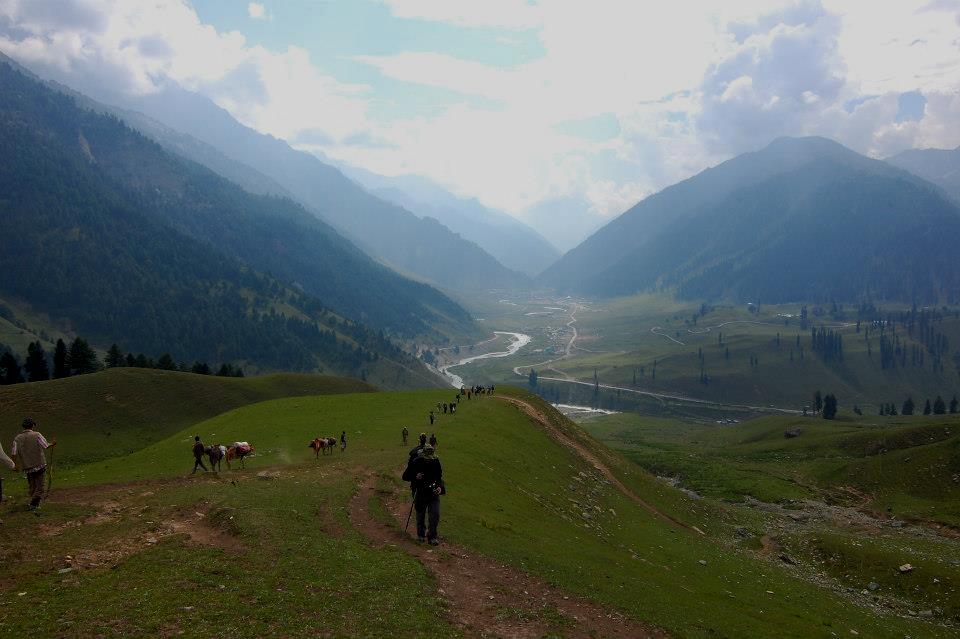 Kashmir is known as Paradise of India and when you have a paradise here, why go somewhere else? It is a place that is absolutely mesmerizing and charming because of the natural beauty it boasts of. The Kashmir Great Lakes Trek is one of the places that you must visit for an experience of a lifetime. As the trek is not too easy but moderate, the duration you will have to be free for is 8 days and 7 nights. In one group, the total number of people that can be accommodated without any hassle is 15.
The maximum altitude that you can trek to is 13700 feet. The view from there can be so beautiful that you may go speechless for a few minutes. It is quite rational as the paradise has a lot in store for you.
As per the itinerary, first of all, you will be scheduled to arrive in a place called Sonamarg
From Sonamarg, you will travel for another 9 km and reach Nichnhai
From Nichnai, you will travel to Vishnusar Lake and the duration that you will need for this is approximately 7 hours.
You will now be free to have a stroll at Vishnusar as well Kishansar Twin Lakes. The view will be truly beautiful and a sight to watch.
From Vishnusar, you will head to Gadsar
You will then go to Satsar and then to Gangabal Twin Lakes
Finally from Gangabal, you reach Narang which is at an altitude of 7400 ft.
If you haven't enjoyed the paradise yet, it is time you make your mind for this amazing trip that you have been missing for so long.
Trekking Camping at Prashar Lake
Himachal Pradesh has a number of trekking destinations for travelers and trek lovers. Located in Himachal Pradesh amidst the meadows, lush green mountains, cold breeze and natural aroma of the atmosphere, Prashar Lake Trek is a lovely tourist destination. Trekking camping at Prashar Lake is one thing on everyone's bucket list who visits Himachal Pradesh. There can't be a lake as beautiful as this one and so close to the Almighty. The feeling of being surrounded by extreme freshness and serenity will be your favorite place in Himachal Pradesh without a doubt.
The trekking here is quite easy and therefore can be accomplished in 2 days and 1 night. The best part about this trekking is that there are a number of staying options ranging from cheap to luxurious ones. Prashar is also popular for Holy Lake which is another tourist site in Himachal. In the abode of Nature, you will love the thrill and adventure during this trekking. Be it your family or friends or colleagues, a trip to be remembered later is this one. Plan your trip right away before the offer is gone.
Pin Parvati Trek
Pin Parvati Trek is one of the most popular trekking spots in Himachal Pradesh. It is a lovely site and people of all age group love to visit this place. Pin Parvati Pass is slightly stiff when compared to other trek and it is believed that the first person to have crossed this pass is Sir Louis Dane in the year 1884. Many people have visited this Pin Parvati Trek and recommend it to the rest of the world who hasn't yet.
First of all, you drive from Manali to Manikaran and from Manikaran you drive to Barsheni Kalga. The whole drive will take approximately 6 hours and can be tiring.
From Kalga, you will head for Khir Ganga. This will be a four hour drive and not too tiring.
From Khir Ganga, you will go to Tunda Bhuz and then from there to Thakur Kuan.
Next is Pandu Pul and then Mantalaie Lake and then finally to the Pin Parvati Pass Base Camp.
From this base camp, you will start your journey to another base camp on the other side.
Then you will head to Gurgul and then to Mud.
From Mud, you will go to Sagnam and then to Kaza.
Finally from Kaza to Manali.
It is going to be a long trekking adventure but it will be an exciting with your fellow mates.
Valley of Flowers Trek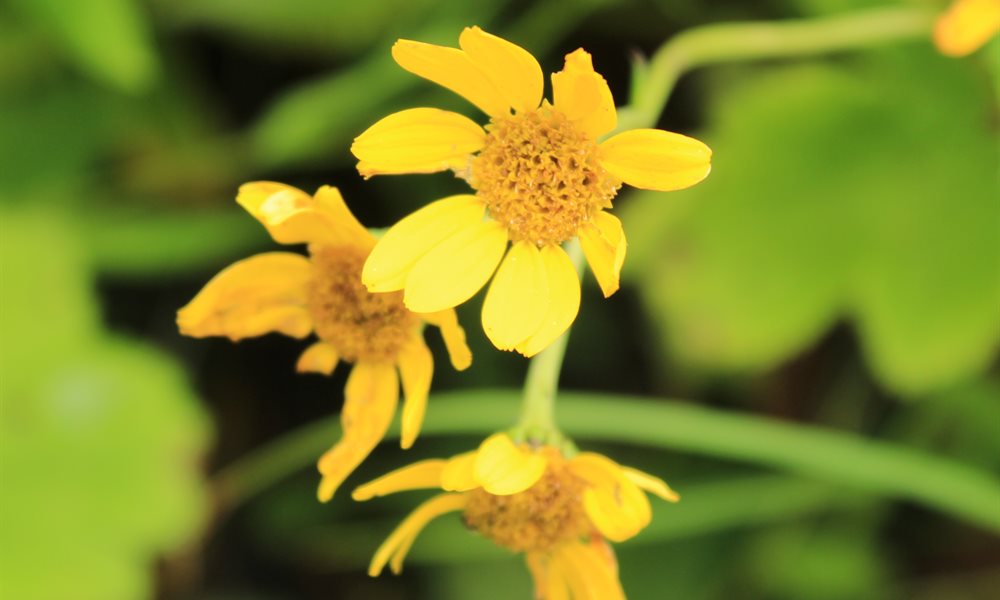 The name itself suggests that it must be a place full of flowers around and beautiful plants. You are not wrong to have guessed it so. Valley of Flowers Trek is in Uttarakhand and has been highly acclaimed for its scenic beauty.
The trekking is available for every day of the year and it is a moderate one with 5 nights and 6 days 'duration and quite feasible for everyone. Valley of Flowers is a popular world heritage site and everyone knows of the place. Apart from flora, you will witness faunas that are rare and unseen ones in other parts of India. For an experience that you will remember for a lifetime, this trek is a must try. You will be transported to a world of wildlife and excitement every second you look around. Although so beautiful and popular one, very few people have made it to this trek. The reason is unknown.
On the other hand those who have visited have sworn by the natural beauty of this place and they have also confessed of not willing to return to the mundane work. If you want to have a similar feeling, don't miss on something that can be soothing and adventurous at the same time.
Kasol KhirGanga Trekking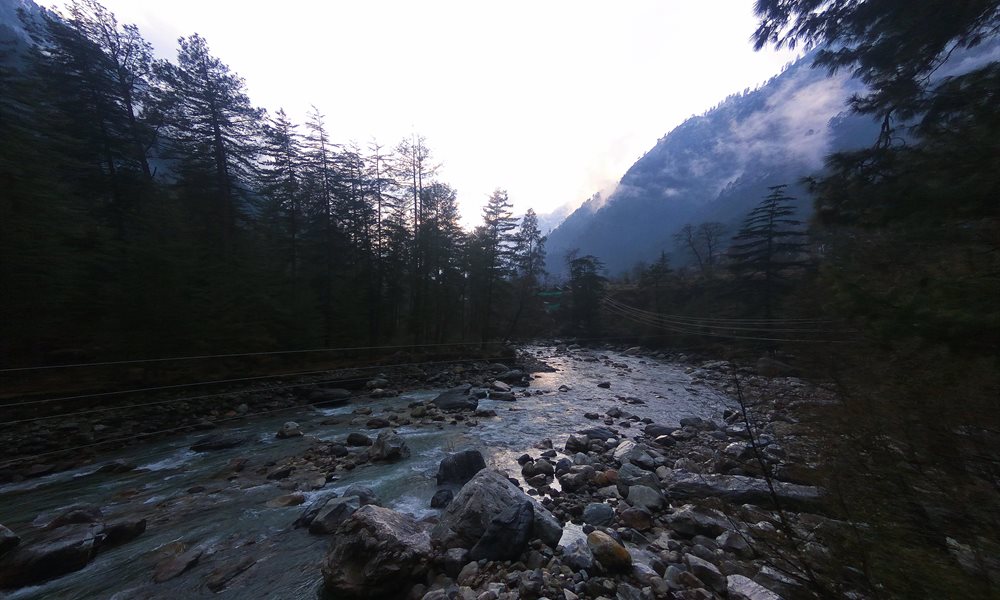 Well, this goes without saying that Kasol is a place loved by foreigners for its mesmerizing natural beauty and experience to remember for a lifetime. Located in Himachal Pradesh, this trek is one of the easiest ones and can be completed in one night and one day. Kasol KhirGanga Trekking Package is something that attracts many every year. It is quite affordable per person and anyone can easily plan an outing here. Kasol is also known to be the abode of Lord Shiva. It is believed that he had meditated in the hills of Kasol for almost 3000 years. The place gains its popularity more for this part of Mythology of India. Having said that, the place doesn't let anyone down with its comfortable weather conditions and trekking option. No one minds visiting this place as it quite nearby and can be made without spending a fortune. Youths love to come to this place every time they have some time from college and office. They like to spend some time aloof from the city life that they spend every day. Explore The Adventure Trekking In Kasol.
India is not just rich in scenic beauty but has several trekking destinations. These names are enough to prove the worth of the places India has. As they are all in the outskirts and in the mountainous regions, the cost involved is meager and can be managed easily.
When you are tired of the city life and need to rejuvenate your mind and body, trekking is one of the best options that you can undertake in the least possible expenditure. Everyone wants to have a wonderful vacation or holiday at a place that is unconventional in nature and gives one the feeling of being rustic and close to the nature. Going to a city or a developed place will have the same impact on you like your city has. Something different to experience and feel will be got from the countryside that is not just overwhelming to your heart and mind but for your body too.
There are many adventurous sports that one can try in a lifetime and India is known for all those sports. Trekking is one of those adventures that will never stop from enchanting a traveler from every way. While you have made up your mind to visit these places, you will have to keep few things in mind.
Points To Remember
Keep a track of the best time to travel to the favorite pick from the list so that you can plan your leave accordingly.
Get the booking done in advance so that you are free from anxiety and stress at the last moment.
Don't carry valuable to these places as you don't need one.
Carry important things like umbrella, trekking shoes, suitable and comfortable clothes and rain coats. You never know what the weather is going to be like.
Check the reviews of the places on different trusted sites so that you make the best decision.
Choose the travel planner who has the best reputation in the market. There are many who make fake promises and later the trip turns out to be disaster one. You don't want your time and money to go in vain.
Trekking will give you a different dimension to your life. When you return to your daily chore, you will have different person in front of the world. The change will be a positive one which you had trying to achieve for long.
No place can give you peace and harmony of mind than a place that is surrounded by natural beauties only and no means of artificiality can be found. You won't believe many have come back being a changed man on the first day. Trekking is not just an adventure. It helps you grow as an individual.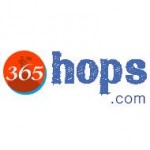 Comments
Comments