Located on the far western coast of India and bordering with the Arabian Sea, Goa is a small seaside state that is a colorful and interesting fusion of Indian and colonial Portuguese styling. Well-known for its beaches, as well as its laid-back and relaxed atmosphere, Goa has been attracting a wide array of foreign tourists since the 1960s.

Goa is visited by large numbers of international and domestic tourists each year for its beaches, places of worship and world heritage architecture.
Here is the complete list of activities which you can do ONLY IN GOA
1. Crazy Beach Party
The only place in India which attracts thousand of tourists every year national and international who are looking for party. Goa has lots of famous party destinations. If you are looking for beach parties or psy parties then Goa is the place.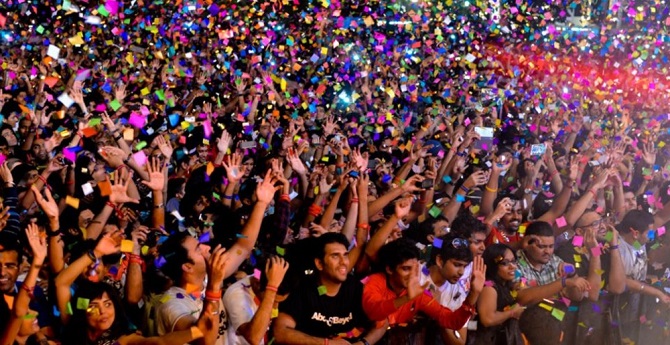 Source- http://bit.ly/1toiZ5y
2. Casino Royale- Floating Casino
The only place in India where you can go and gamble with style in a floating boat. It is the most classiest Casino in town. Floating on the tranquil Mandovi River in Goa, it is the preferred destination for the urbane and the elegant. It is also India´s largest Live Gaming casino having a vast variety of gaming tables and slot machines.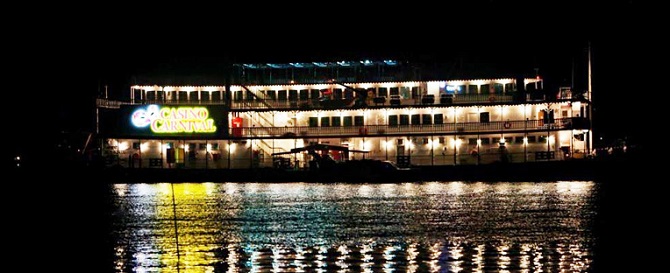 Source- http://bit.ly/1zM7Txr
3. Wind surfing
Windsurfing is a popular water sport in Goa. This sport is particularly favorite among the foreign tourists. In Windsurfing, a windsurf board is used that is around 2-4 meters long. The surfboard is powered by the wind on a sail that is attached to the windsurf board. You need to gain a perfect balance on the windsurfing board and should be able to adapt easily to the changing wind directions to enjoy this sport.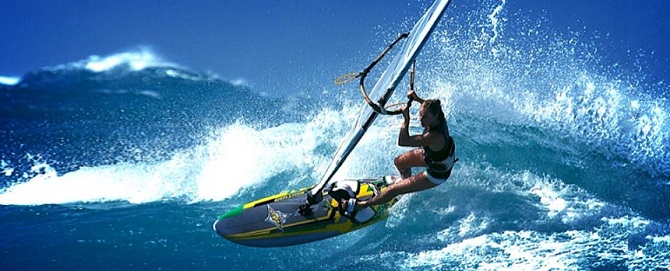 Source- http://bit.ly/1ubr55k
4. Anjuna Flea Market
Are you interested in ethnic clothing, joss- sticks ,wood cravings , bangles and jewellery ; Anjuna Flea Market is the best platform which has colourful assortment of crafts and junk for the eclectic tourists.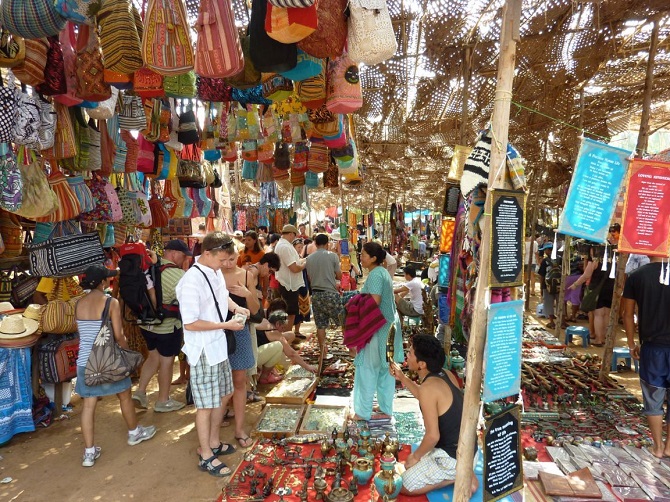 Source- http://bit.ly/1wGr2vU
5. Arpora Night Market
Shopping at the Saturday Night Bazaar at Arpora is a great weekend activity, as the market offers an exciting mix of shopping opportunities ranging from sumptuous foodstuff, herbs and spices to handicrafts, bags, accessories, designer jewellery, rugs and carpets. The "night" factor of the Arpora market not only allows you to shop while the weather is pleasant but also adds a happening feel to it.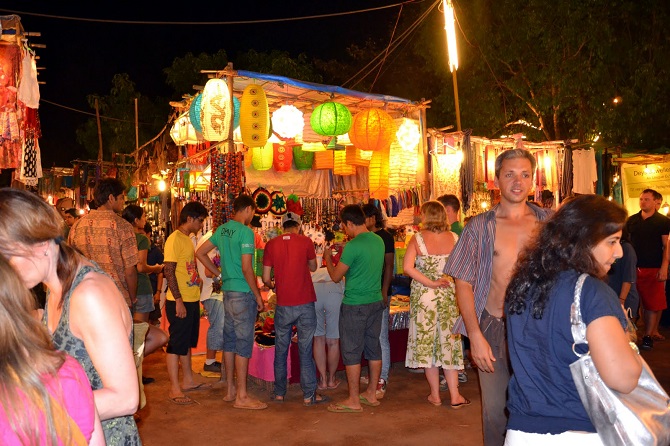 Source- http://bit.ly/1sOTqaf
6. Revivifying at Beach Shack
Splendid views of the sea, neat lounging decks, well stocked bars , sensational food and nice coco huts with hammocks on the porch is enough for pleasing wonder. Enjoy the different cuisines with great music and amazing drinks at a beach shack. This is the ultimate experience of Goa which you can't find anywhere in the country.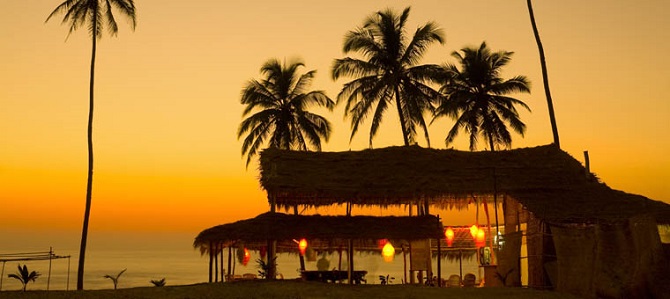 Source- http://bit.ly/1nS8oka
7. Wear a Bikini
If wearing a bikini was your dream then Goa is your place. Wearing a bikini will be the most ironic way to blend in the happening culture of Goa.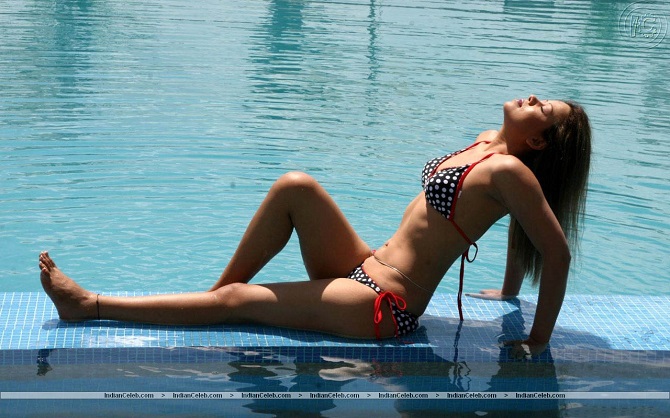 Source- http://bit.ly/1zM8cbB
8. Bat island scuba diving- wrecked ships
Scuba Diving Experience- If you've never tried Scuba Diving , Goa is the right place for you to experience spectacular natural underwater world filled with vibrant colors and textures, naturally crafted structures and exotic creatures.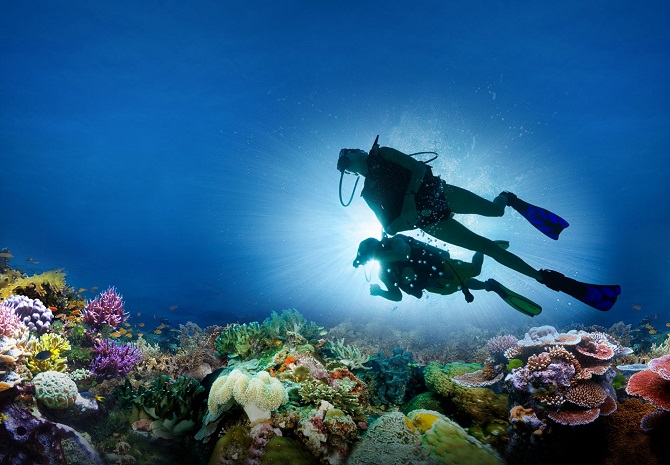 Source- http://bit.ly/1wH5Zsb
9. Spice farms
If you thought, Goa is all about sand, beaches and crazy nightlife. Think again. Have you ever wondered where your powdered Cinnamon came from, and what is mace?. Are spices for you small plastic bags with colourful powder? If 'yes' is your answer, you should visit the Spice Plantations scattered around the interior of Goa's beautiful rural landscape. Goa is a state which is gifted with incredible natural beauty from her beaches and gently rolling hills to her Vegetation life.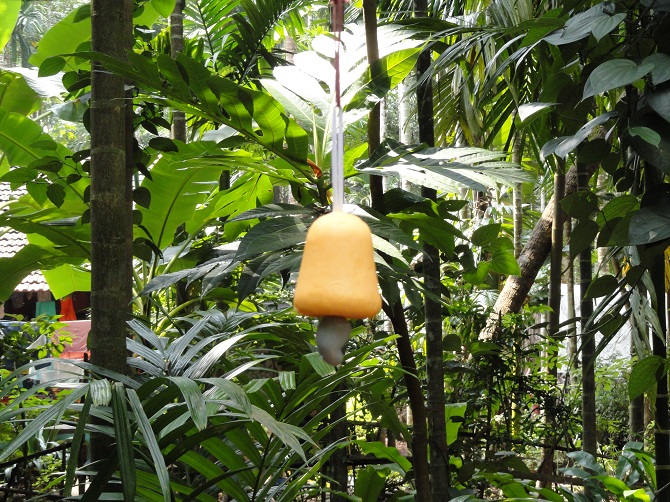 Source- http://bit.ly/1rYUZTQ
10. Portuguese Culture
Culture of Goa is infused with Portuguese influence. What Goa's music and dance, arts and crafts, cuisine and festivals today are, have evolved out of a shared past . The image of Goa might come across as a very modern state but Goans are very religious people and very particular about it also.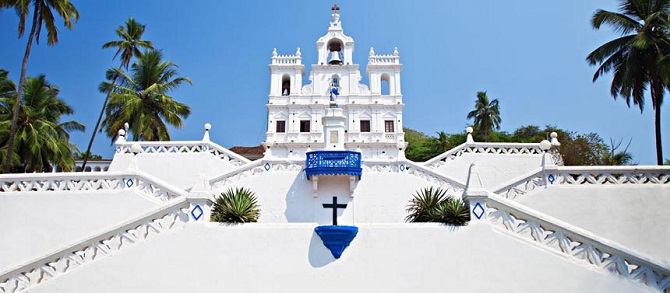 Source- http://bit.ly/1FXDJrr
11. Biggest Sunburn Party in India
Sunburn is a synergy of music, entertainment, food, shopping and lifestyle that attracts music freakers from all over the world to Goa.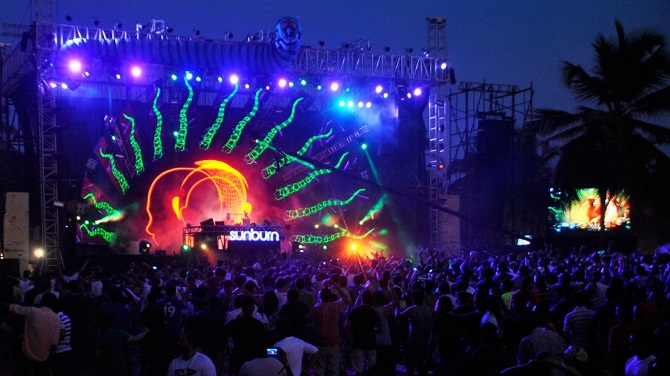 Source- http://bit.ly/1nS8vMC
12. Watch Tiatr- Goa natak
Tiatr is an interesting traditional Goan performance in Goa that involves 6 or 7 acts called Podd'dde, which are of short duration of around 15 minutes."Konkani tiatr" popular for its high entertainment value, is a dramatic art form unique to Goa. Performed in regular, commercial shows on stage it is a Konkani play that is combined with songs which usually runs to packed houses and is eagerly awaited.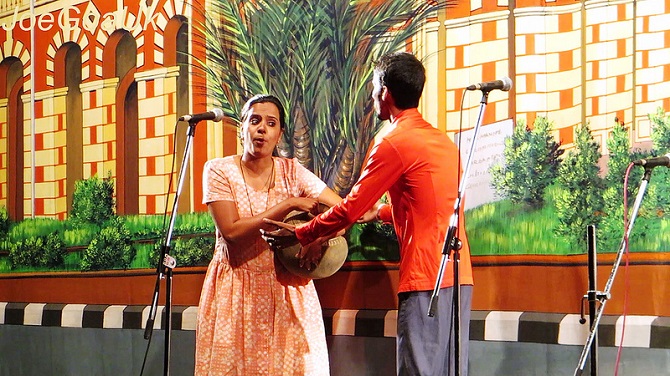 13. Fenny
Fenny is one the most popular things to buy in Goa! Also Known as Feni, it is a famous country liquor of Goa (hence can not be sold outside Goa) and is now playing as an inseparable part of Goa.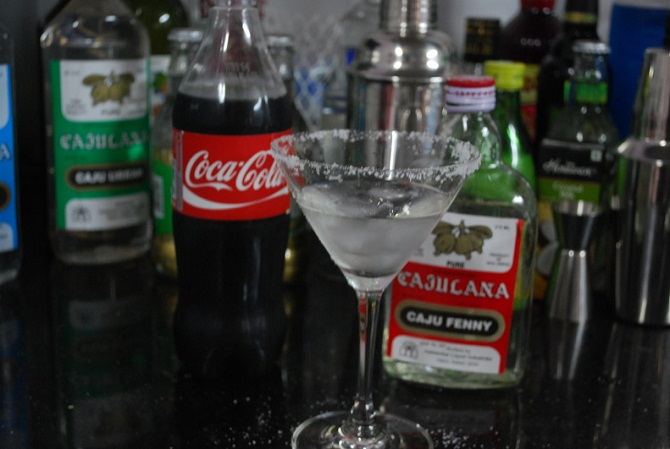 Source- http://bit.ly/1wLVqVG
14. Silent Noise Party
Silent Noise Party- tremble party where wireless headsets allow people that want to party, while nobody else is disturbed. Goa has several hundred party goers rocking the night away when the other world is on sleep mode. Silent Noise, as it's called, has been officially declared as India's biggest and the world's most innovative and original outdoor party concept.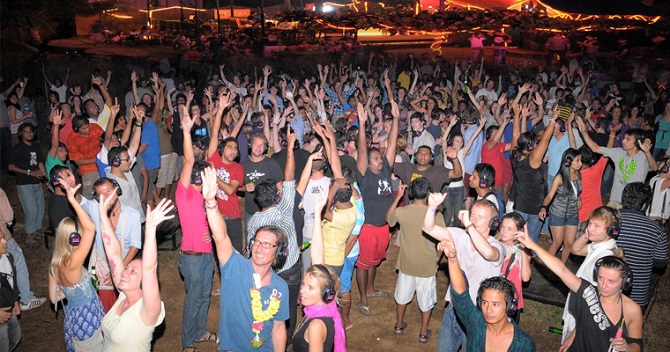 Source- http://bit.ly/1tjyKwm
15. Massage at the Beach
Get a relaxing massage from the masseuses who walk the beaches. They'll pamper your legs and back for a great price right in the comfort of your beach lounger.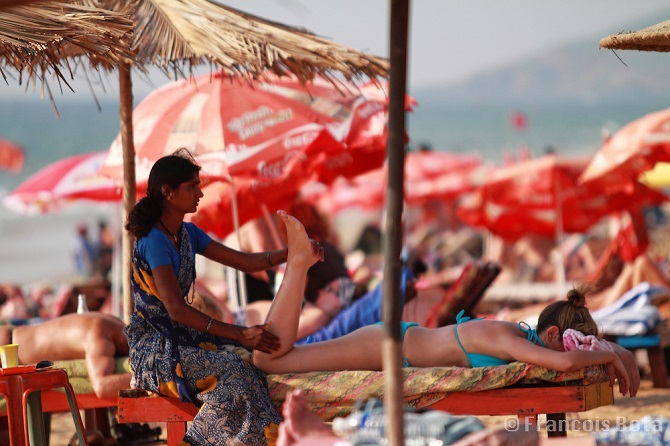 Source- http://bit.ly/1wekAxo
16. Bathe in the grand Dudh sagar Waterfall
Dudh Sagar Waterfall is a tiered waterfall which forms a part of river Mandovi on Goa's border with the state of Karnataka. As the cacscading water appears white like milk, the waterfall is called as Dudhsagar. Visit the beauty during the monsoon when it is at its ultimate glory Known as 'The Sea of Milk', Dudhsagar. It is situated on the border of Goa-Karnataka and is 60km away from Panaji. Must visit If you are looking to hike and trek. You Being here during monsoon will give you a magnificent view of the 600m height waterfalls. This is the highest waterfalls in India.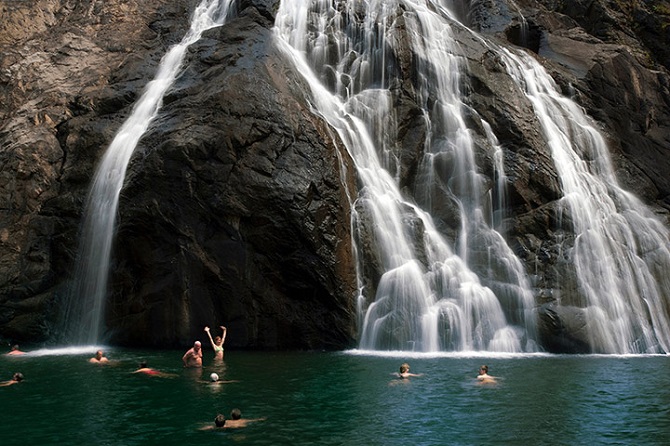 Source- http://bit.ly/1u9tFZl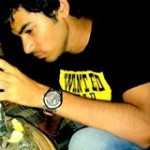 Comments
Comments