Leh-Ladakh is one of the most travelled destinations in India. It is a perfect amalgamation of nature with peace. Travel without good food is meaningless. You can try the following four places to pamper your taste bud if you are in the heaven for travellers.
 Book Now >  Manali Leh Cycling Expedition
Four Must Try Food Joints
Tibetan Kitchen :
What better can it be than finding a place which is the best for Tibetan as well as the local food of LehLadakh. Well, you get this perfect combination in this kitchen. The restaurant is located on Old Fort Road and the nearest landmark is TsoKar Hotel. The yummy and tantalizing food will make your day. Things that you must try are definitely Momo, Bread stuffed with meat or veggies which is also known as ShaBalekh. Ruchowtse is another popular food, to be specific veggie soup with dumplings.
Mentoking Apple Garden Restaurant :
How about sitting at an apple garden and enjoying your meal? Yes, this can sound unusual but can be experienced in the month of August and September. Mentoking is a restaurant with apple laden trees and what makes it popular is the chicken lasagna and mint lemon juice.
La Pizzeria :
Do you love Italian and can't leave the taste for anything else in the world? You should be here which is located on Changspa Road for cool people like all of you. Share laughter, play the guitar and enjoy thin crust pizzas and other Italian foods that is heavenly. The vibe of the restaurant makes it even more youthful.
Bon Appetit :
Ever tried chocolate momo? Then, this is place you should be for the famous chocolate momo as well as mesmerizing view that will take everyone's breath away. You can enjoy the setting of the Sun with beauty spreading its wings in the sky. You will love the way your food tastes when you are at a beautiful location like this.
Travellers explore places and taste foods from different parts of the world. You will get more outlets in LehLadakh for trying out amazing meals any time of the day. These restaurants are the top ones that will leave an impression in your forever. You will want to come back to the place once again not for the view alone but the food too.
Book Now >  Leh Ladakh Bike Trip
So, next time, food lovers, don't forget to take a note of these four places.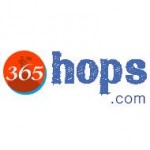 Comments
Comments