Ever  felt  bottled  up  by  the chaos  around  you?  Ever  wanted  to  escape? Ever  felt  the  need  of  an  oblivious  break  or  a  lively  adventure?
If   you  did,  and  I'm  sure  you  must  have,  look  no  further,  because  India's  rural  picture  would  leave  you  never  wanting  to  turn  the  page. Unique  in  the  deepest  sense  of  the  word,  a  trip  like  this  is  very  likely  to  relax  and  thrill  you  at  the  same  time.  Full  of  colour,  fragrance,  dew  and  sound,  an  Indian  village  would  cater  to  all  your senses,  and  leave  you  spellbound.
Read  along  to  get  an  idea  how  rural  India  can  contribute  to  your-self.
1. BREATHTAKING BEAUTY
A  tiny  swirling  stream,  a  dusty  path  and  the  rustle  of  a  few  leaves.  It's  all  quite  alluring,  isn't  it?  Take  up  any  Indian  village,  and  it  would  prove  to  be a second-to-none  candidate  for  your  beautiful  stills  or  hearty  candids.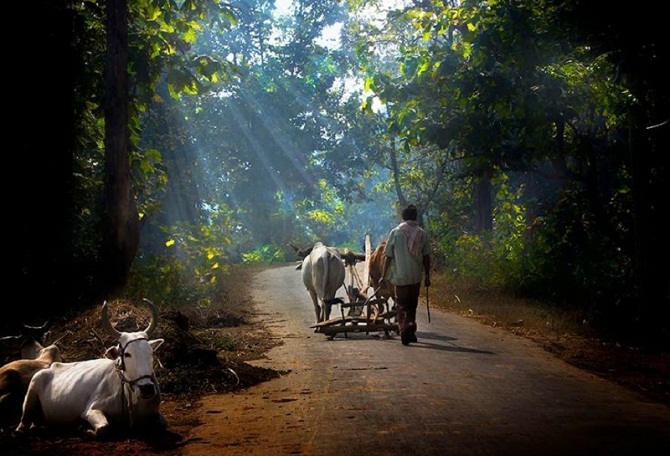 Source- http://bit.ly/1FbsOXW
2. PEACEFUL SCENES
Every  time  you  would  pay  attention,  you  won't  hear  much  except  the  chirping  of  birds,  occasional  whispers  or  laughs,  some  sounds  that  dogs  and  cows  make  at  the  most.  It's  melodious  and   liberating.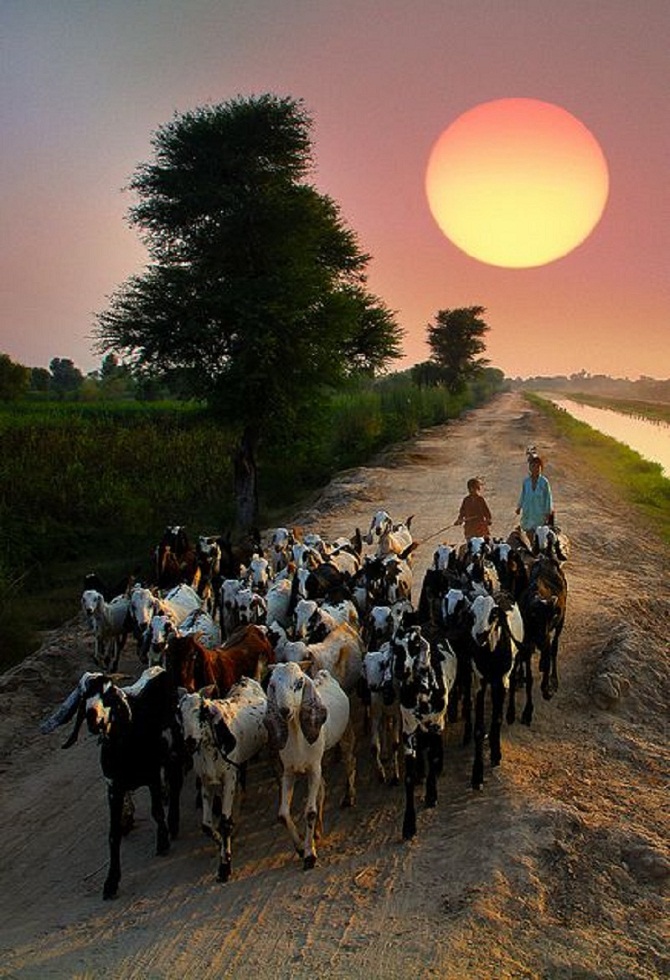 Source- http://bit.ly/1yCbFF2
3. PLAIN EXISTENCE
Within  a  week  at  most,  you  will  experienced  life  being  led  in  the  simplest  way  possible.  People  waking  up  at  dawn  and  sleeping  by  dusk  still  do  exist,  and  you'll  find  them  here.  For  once,  you  may  not  see  but  feel   life  within  the acres  and acres of  land.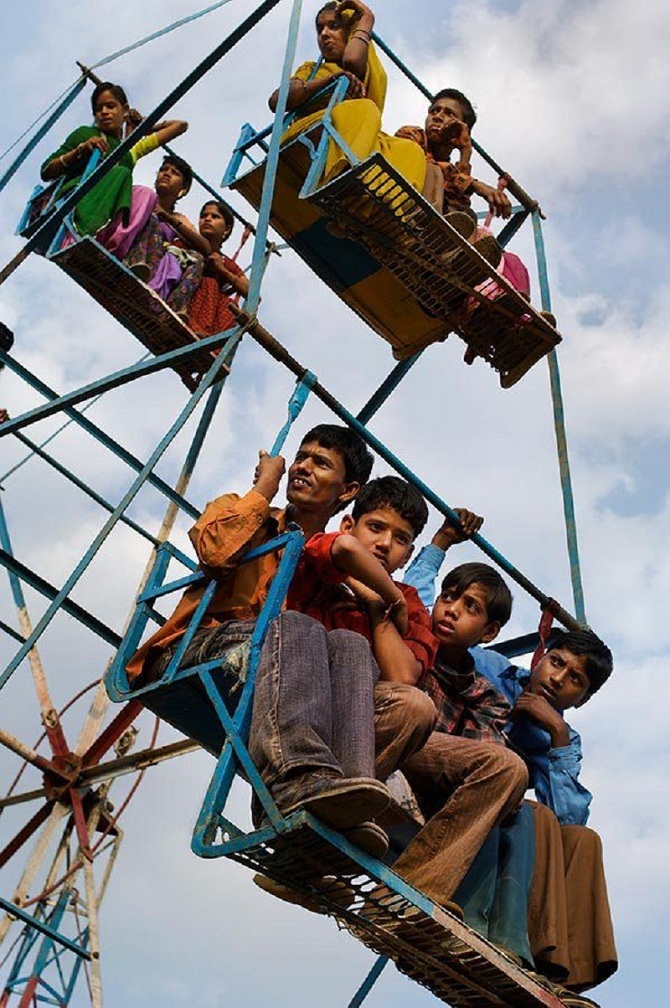 Source- http://bit.ly/1Awi7Bv
4. RAW DELIGHTS
Come  and  taste  chulhe ki roti,  or  makkhan, or  even  unadulterated  milk.  Come  and  try  unsequined  ghagra-choli, or  a  plain  khadi  kurta.  Then  you  most  probably  would  understand  what  I  mean  by  living  without  embellishments.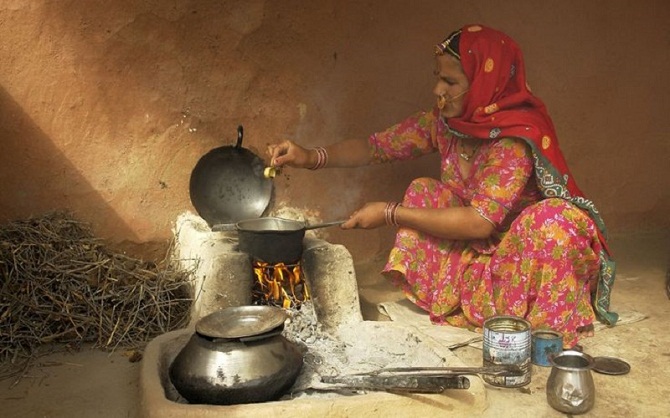 Source- http://bit.ly/11FyVa0
5. SOCIAL VOLUNTEERING
Help  if  you  want  to,  then  and  there.  See  a  woman  nurturing  a  baby  without  and  constant  source  of  income,  or  notice  an  old  man  sitting  by  himself  the   whole day?   Contribute  that  instant  if  you  feel  like  it,  without  first  signing  up  at  3-4  NGO's  for  it  and  help  as  it  counts.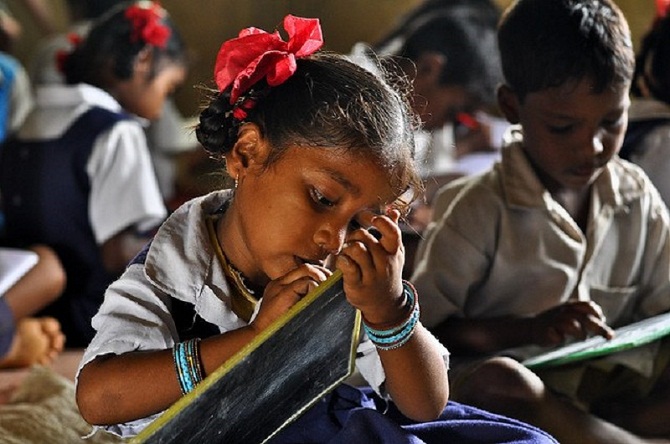 Source- http://wrd.cm/151b6vC
6. TINY TALES
The  stories  you  would've  gathered  to  tell,  in  a  limited  amount  of  days,  can  actually  surprise   you.  From  a  child's  funny  laugh  to  the  walk  of  a  certain  dame,  you  will  gather  more  memories  than  you  thought  of.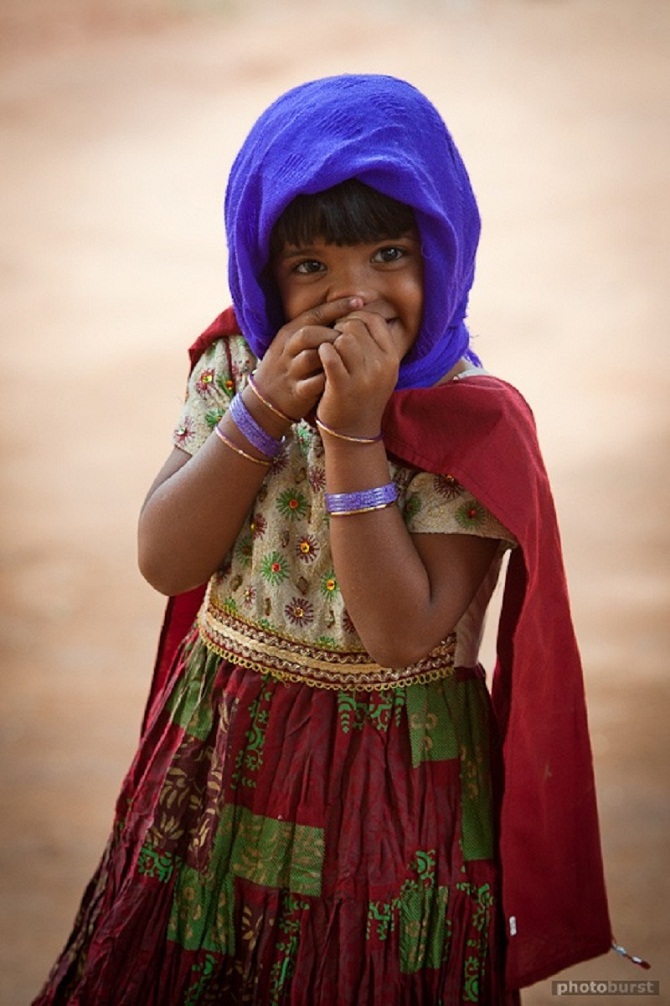 Source- http://bit.ly/1Hy1ib9
7. SENSATIONAL INSPIRATIONS
A jarred door,  a blooming flower, a rustling leaf. Looks  like  a  good  enough painting to us. Soft winds,  quiet giggles,  eager chirps  together  create  the  perfect melody.  Story  of  the  young  couple  who  just  got  married?  You won't  ever fall short  of  inspiration  here.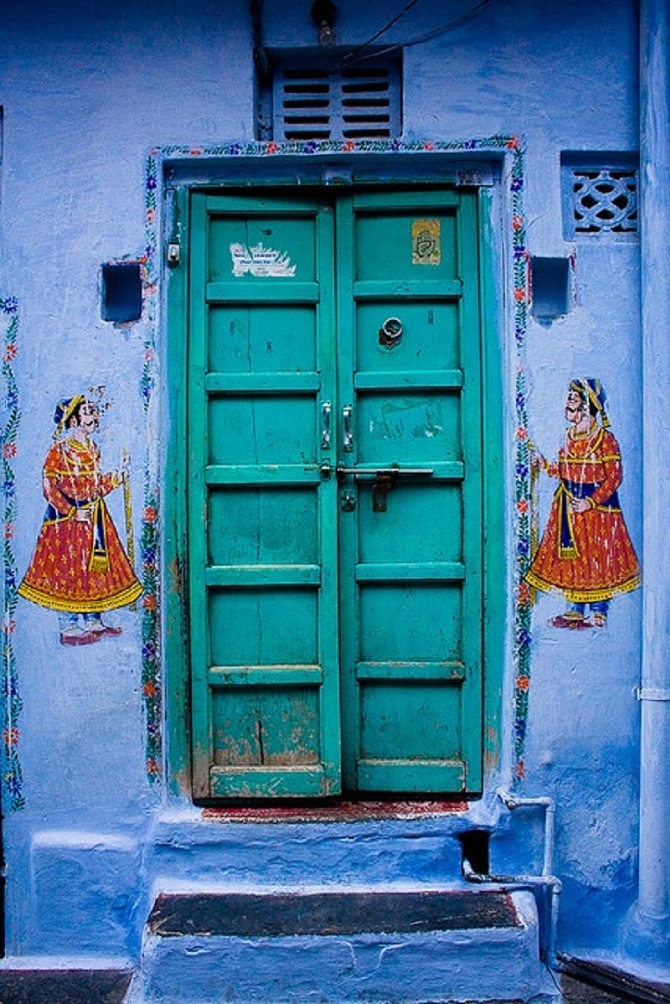 Source- http://bit.ly/1xYvR4t
8. ENGAGING HISTORY
India  has  a  momentous  and  interesting  history,  and  it's  villages  share  the same.  Many  significant  movements  have  their  establishments  in  villages  itself,  and  if  you choose  wisely,  you  may  stand  upon  one  of  them.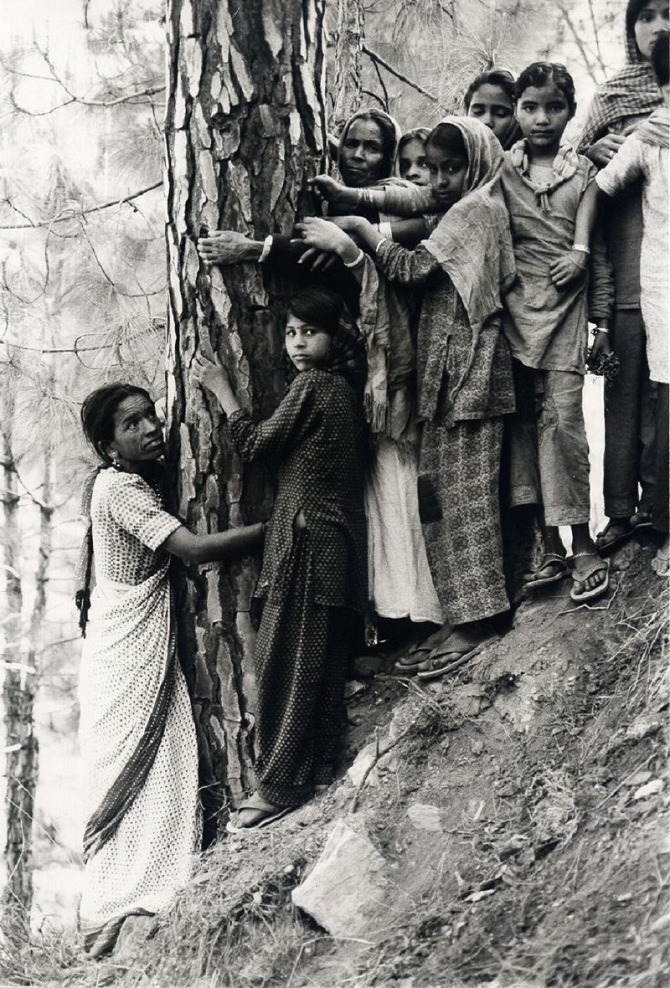 Source- http://bit.ly/1umJ1mV
Need  more  reasons  to  pack  up  your  bags  and  leave?  Take  a  look  outside  your  window  and  I  hope  you  then  won't.
Need   choices?  There  are  endless,  from  the  nearest  one  to  your  city  to  the  one  situated   in  the  opposite  side  of  the  country,  India  hasn't  ever  lagged  in  the  number  of  villages  you  can  explore.  According  to  your  time  and  budget  constraints,  choose  the  one  you  find  most  suitable  and  hop  right  on  that  bus.
India's  rural  heart  is  boundless, it's  ready  to  welcome  whosoever  wishes  to  come  and  take  a look.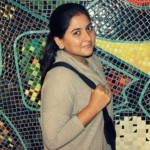 Comments
Comments