India's response to the Niagara
A land of diversity, India has its fair share of nature's splendor. From the Himalayas to the Thar, from the lush green plains of the North, to the backwaters of the South, this nation is truly blessed. Nature's bounty exists in the form of picturesque waterfalls too. Boasting of having soaring heights of 1000+ feet, the waterfalls of India adorn several States. Apart from that, most are amazingly well kept and are great spots for a picnic or a trek!
Take a look at the top 10!
1. Dudhsagar Falls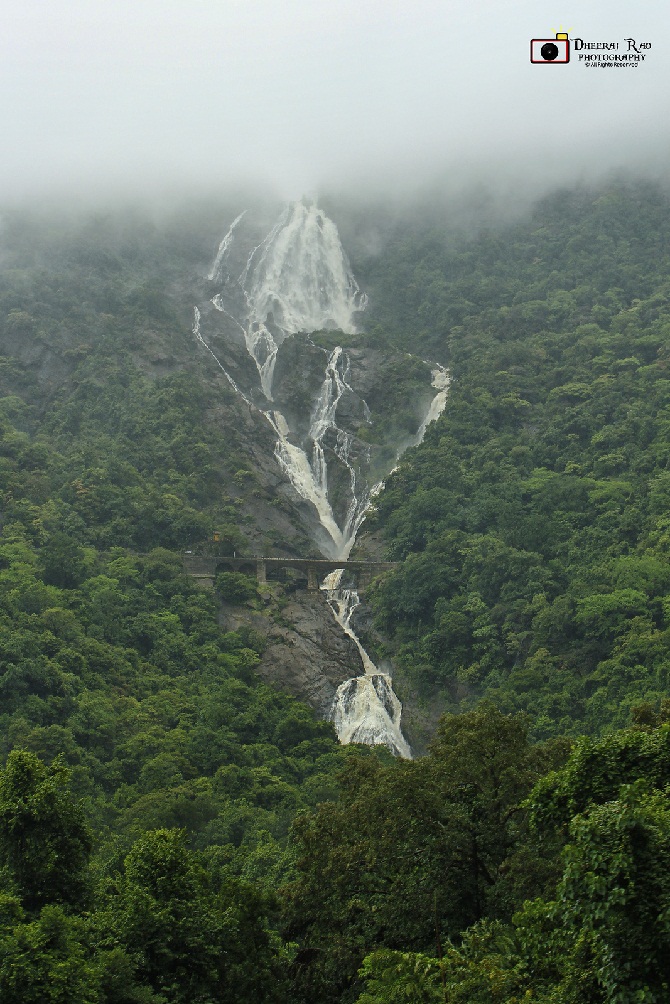 Source- http://bit.ly/1uRavWV
Bordering Karnataka and Goa, Dudhsagar flows at an impressive height of 1017 feet, with a width of 100 feet. It derives its name from the milky appearance it gives from afar – the water resembles milk ('Dudh') streaming down amongst the thick forest landscape. It also derives its name from a legend about a princess bathing at the top of the waterfall. The river Mandovi emerges out of this waterfall, whose beauty is enhanced in the monsoon.
Location : Goa, India
Type : Tiered
Total height : 310 meters (1017 feet)
Number of drops : 4
Watercourse : Mandovi River
2. Hogenakkal Falls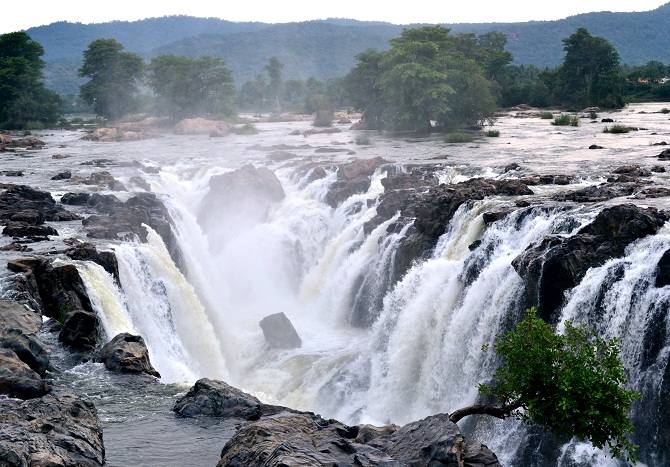 Source- http://bit.ly/1qYREcI
Situated on the river Kaveri, 'The Niagara of India' is the pride of Tamil Nadu. Famous for its boat ride and medicinal baths, the waterfall's steepest drop is at 20m. Hogenakkal, is originally a Kannada name, whose literal translation is 'Smoking Stones' – it is famous as 'Marikottayam' in Tamil Nadu. Possessing the oldest Carbonatite rocks in South Asia, this area is the site of a proposed plan to generate drinking water. Boating is allowed in the dry season, when the currents are not b. 'Parisals' also known as 'teppa' are the bamboo boats which are used to travel.
Location : Tamil Nadu, India
Longest drop : 20 m
3. Jog Falls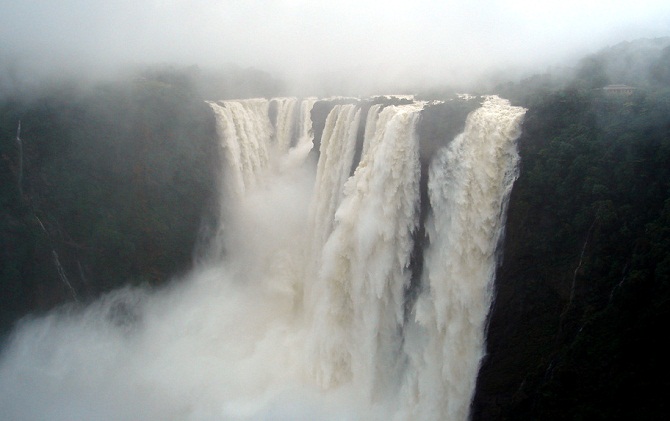 Source- http://bit.ly/1y46Pkp
Sharavati River gives rise to the Jog Fall, famous for its sub-sections known as Raja, Roarer, Rocket and Rani. The Tourism Department has made efforts to provide a viewpoint to see the waterfall from the backside which would really be a treat for photographers.
Location : Sagara, Karnataka, India
Type : Cataract, segmented
Elevation : 488 meters (1600 ft. MSL)
Total height : 253 meters (829 feet)
Number of drops : 1
Longest drop : 253 meters (829 feet)
Watercourse : Sharavathi River
4. Gokak Falls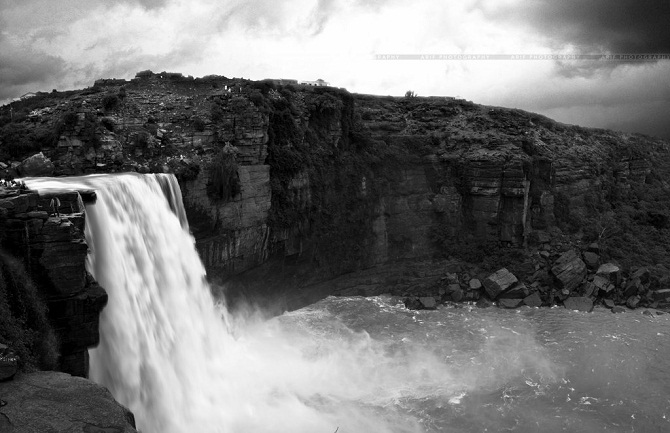 Source- http://bit.ly/15caN13
Located in Belgavi, Karnataka, the waterfall's entrance is shaped like a horse shoe. It is also a site of historical relevance – electricity generation began in 1887 and, monuments of the Chalukya era surround it. Its distinct red color is the perfect setting for picturesque photos.
5. Athirapilly Falls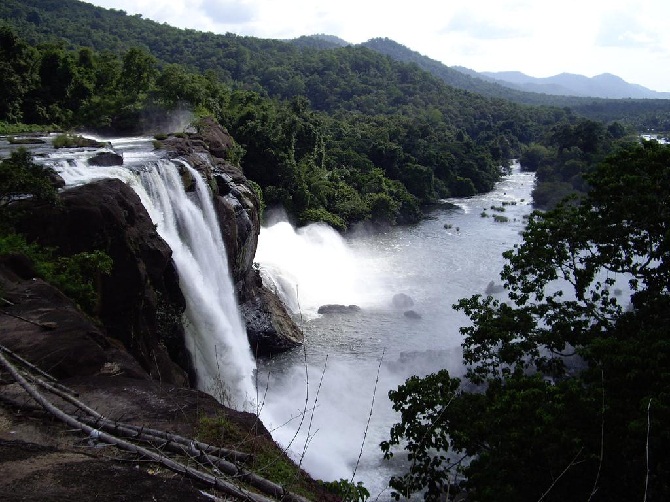 Source- http://bit.ly/1xqKOJI
Home to four endangered species of Hornbill, and various flora/fauna, Athirappilly Falls is situated in Trissur, Kerala – God's own country. South Indian, and Bollywood movies have been shot with its scenic beauty in the foreground – the most famous one being 'Guru' and 'Iruvar'.
Location : Thrissur District, Kerala, India
Type : Segmented
Elevation : 120 m (390 ft.)
Total height : 25 m (82 ft.)
Number of drops : 4
Total width : 100 m (330 ft.)
6. Dhuandhar Falls
Source- http://bit.ly/1v1eIWD
The smoky ('dhuan') river coils down the Marble Rocks, lining the banks of the Narmada River in Madhya Pradesh. The breaking of the water on these stones enables the falls' roar to be heard from miles away.
Location : Jabalpur district, Madhya Pradesh, India
Total height : 30 meters (98 ft.)
Watercourse : Narmada River
7. Elephant Falls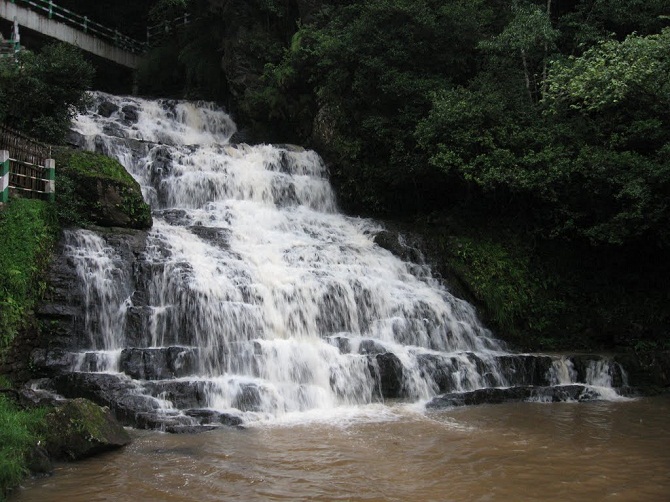 Source- http://bit.ly/1xqLnDn
Home to the Khasi tribe in Meghalaya's Shillong, it was named by the British, after spotting an elephant shaped rock. The story has been outlined in a bright green board posted nearby. Originally known as Ka Kshaid Lai pateng Khohsiew (Translating to 'Three step waterfall') it is divided into three successive sections. Water rappelling is available here for the adventurous soul.
8. Chitrakoot Waterfalls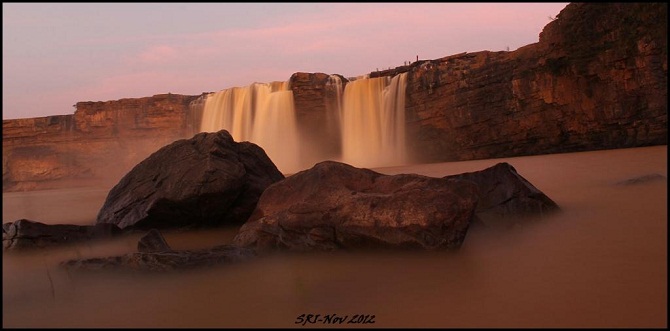 Source- http://bit.ly/1tpuVRH
Edged along the Indravati River in Chhatisgarh, the waterfall is 95 feet high. It exists in stark difference during the weather changes – summers, the water level is low, and during the monsoon, the banks are overflowing and covered with silt. It is often contrasted to Jog falls, which looks white even during the monsoon.
9. Aharbal, Kashmir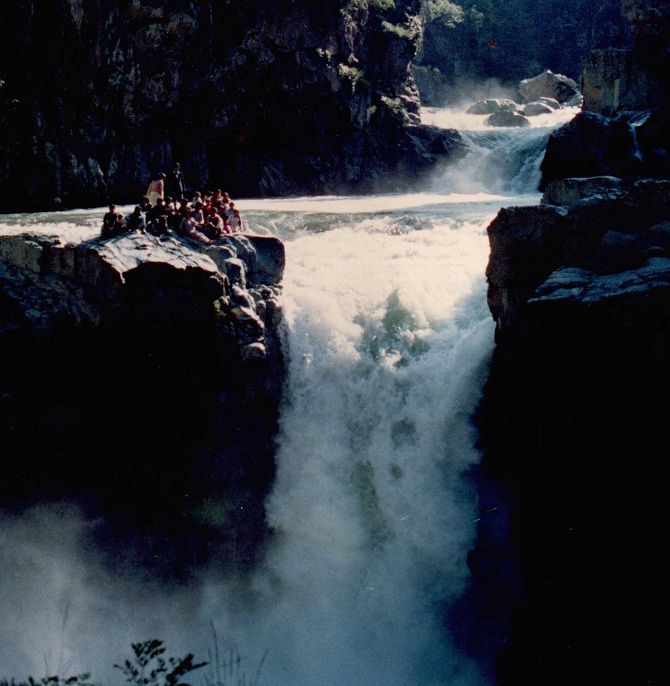 Source- http://bit.ly/11pXCr7
Amongst the narrow gorges formed of granite boulder, Aharbal falls of Kashmir flows out of the Veshu River. It is also the base for adventure tourism (horse riding, skiing, photography), and fishing. Tourist infrastructure includes huts and a cafeteria, and other lodging and boarding facilities.
10. Gira Falls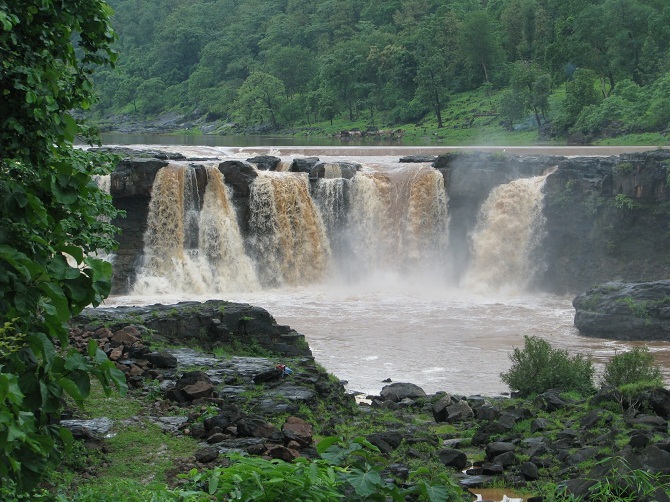 Source- http://bit.ly/1C3NYLA
Emerging from the Kapri Tributary, these falls drop into the Ambica river, which has become a picnic spot for tourists visiting Shingala. At a height of 75 feet, the speed of the falling water creates a fog. It is also famous for the frequent rainbow spotting over the falls.
Comments
Comments