"Suraj ki Kiran
Chand ki Chandni
Mitti ki khushbu
Mehfil Rajasthan ki..!!" - Kimti Syahi
Thinking of visiting Rajasthan this season? What all you are planning to do there? The rich tradition has always been at the top of the agenda for the tourists visiting Rajasthan. What if I tell you, there is a lot more you can do now. You won't believe me right? But this is true, Rajasthan tourism development corporation (RTDC) has started preparing for developing water and adventure sports on Siliserh lake which draws a large number of visitors and tourists already. This would be a brand new addition to already existing tourist attractions in Alwar.
A senior RTDC official said, "We will be starting water and adventure sports at Siliserh lake and planning is being done for this,''. The water sports activities would include houseboat, paddle boats, modular floating jetty, pontoon boats, water cycles, jet skies, Aviva & rave inflatable water play equipment and Malibu speedboats. There could be additional activities also as the authorities  would deem fit.
This palace lake is a hidden gem which a few people have explored. Away from the hustle and bustle of the city life, this spot offers a tranquil ambience with a jaw dropping view. A personal favorite of photographers and movie makers, this place is an idle spot with a dazzling view of wooded hills and beautiful embankment of a placid lake. For now, the place offers sailing and boating facilities for the tourists.
Moving forward, RTDC would lease out the activities and their operations and maintenance to private parties for a number of years. This model is carved in the similar lines as is in place for Fatehsagar lake in Udaipur. Keeping safety measures in mind, the lease would be given to the players who are carrying out these activities for a long time.
So from now on, that pending trip to Alwar and Siliserh lake would not only be about enjoying the enchanting beauty and learning the culture of Rajasthan, it would also be helping in satisfying your adventure lust. What can I say, a complete package it is after all. So what are you waiting for plan this trip and have that perfect weekend getaway. In the end, I would quote Ella Maillart, "You do not travel if you are afraid of the unknown, you travel for the unknown, that reveals you with yourself."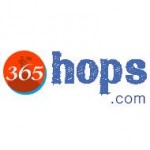 Comments
Comments