Divyanshu Ganatra, a visually impaired adrenaline junkie from Pune is breaking all the stereotypes and goes on to experience all kinds of adventure which people like us just think about while sitting in front of this screen!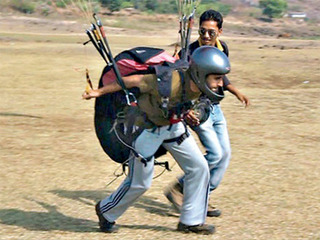 With rugged terrain and mesmerizing views of snow capped mountains, Khardungla Pass in Ladakh is the highest motorable pass at 5,359 m. For Divyanshu Ganatra, it reminds him of weightless sweet smelling air, gently hitting against his face. It still gives him goose bums thinking of the adrenaline rush that he got while crossing the chilling streams. "It's an experience like no other," he declares. Manali to Khardung La has a distance of 550 kilometers that was covered by Ganatra, making him India's first blind tandem cyclist to traverse in August 2016.
The track is one of the highest motorable roads in the world, also counted as one of the most dangerous. This makes it as a dream of every adrenaline junkie. The 41 year old Ganatra is planning to make the trip again. His fitness training consists of running, swimming and cycling.  "I do some form of exercise for an hour every day." He says.
Ganatra has participated in a 640 km tandem cycling race from Pune, all the way to Goa in November last year. He has already completed a Paragliding course and holds an elementary pilot's license.  And this year he plans to go for Scuba Diving in Bali. Quite an achievement, isn't it?
But this visually impaired adventurer is not just about glorifying his own achievements. Adventures Beyond Barriers is an organization that enables visually challenged people to experience outdoor and adventure sports just like anyone else. Ganatra started the Not for Profit firm four years ago.
At an age of as young as 19, he discovers that he had glaucoma and he was going to get blind. After dropping out of college, he was suggested to join rehabilitation centers. "They wanted me to learn how to make cane furniture or chalk, and I didn't see any future in that. I wanted to study Information Technology," Ganatra says. His determination kept growing every time someone told him, "Blind people can't do that".
Ganatra read chapters from IT textbooks with the help of his friends and family. Around 1996 Ganatra started his own computer consulting firm. Though that did pretty well, computers got him interested in the human brain. So he went on further to get a masters degree in clinical psychology and cognitive neuroscience.
Now he runs a counseling and facilitation firm called Yellow Brick Road. His clients now include Larsen & Toubro, Mahindra & Mahindra, Citibank, Volkswagen and Cognizant to name a few.
Source – Mumbai Mirror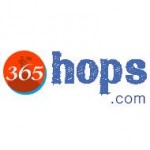 Comments
Comments