Located in the Eastern Himalayan region, Assam promises to be an excellent opportunity for observing wildlife in its natural habitat, as it is part of the Eastern Himalayan Biodiversity Hotspot, exhibiting higher species density than most areas. But when it comes down to memorable experiences, which place offers the best wildlife viewing opportunities?
Here's a list of places that are a must-visit for anyone interested in the huge biodiversity that Assam has to offer.
1. Chakrashila Wildlife Sanctuary
This sanctuary falls under the Dhubri and Kokrajhar districts of Assam. It covers a total area of about 45 square kilometers. The mixed deciduous forest of this area provide shelter to a wide range of fauna. Dheer Beel and Dilpai Beel, the two lakes that form an integral part of this sanctuary's ecosystem are prime locations for spotting wildlife. Around twenty three species of reptiles including snakes, alligators, crocodiles, turtles and lizards can be seen. The sanctuary also houses more than forty species of butterflies. Mammals like Indian flying fox, Chinese Pangolin, Asiatic Jackal, and Bengal fox can be seen here, along with a diverse array of birds like the Indian Hornbill, Indian pond Heron, Red headed Vulture and the Bronze winged Jacana.. This sanctuary is perhaps most famous for being the second protected habitat for the Golden Langur in India.
Accommodation facility is available at Chraikhola, in Kokrajhar, includong facilities for trekking, nature photography and bird watching.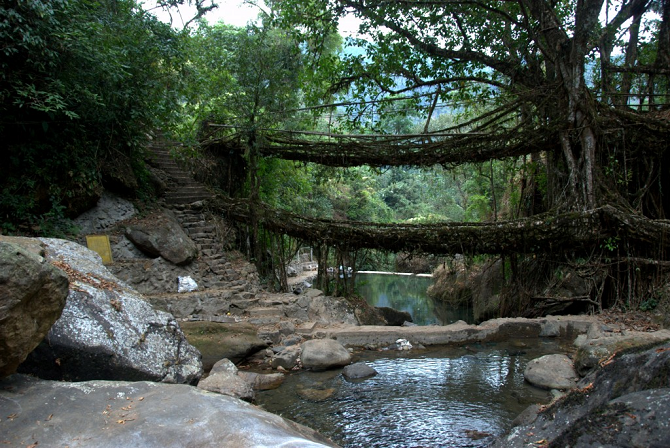 Source- wikimedia.org
2. Kaziranga National Park
The Kaziranga National Park is situated on the edge of the Eastern Himalaya biodiversity hotspot, in the Golghat and Nagaon districts of Assam. It is a UNESCO World Heritage Site. The park boasts of significant breeding population of numerous species out of which 15 are threatened according to the IUCN red list.
It is a well known tiger reserve with the highest density of tigers as compared to all other protected areas of the world. It is also a bird-watchers paradise as it has been titled as an "Important Bird Area" by Birdlife International for conservation of avifaunal species.
It contains the world's largest population of Great Indian One-Horned Rhinoceros, Wild Asiatic Water Buffalo and Eastern Swamp Deer.
It is home to a wide range of small mammals, like Hispid Hare, Bengal Fox, Golden Jackal, Sloth bears and Indian Grey Mongoose.
The rivers flowing through this park are also inhabited by the endangered Ganges Dolphin.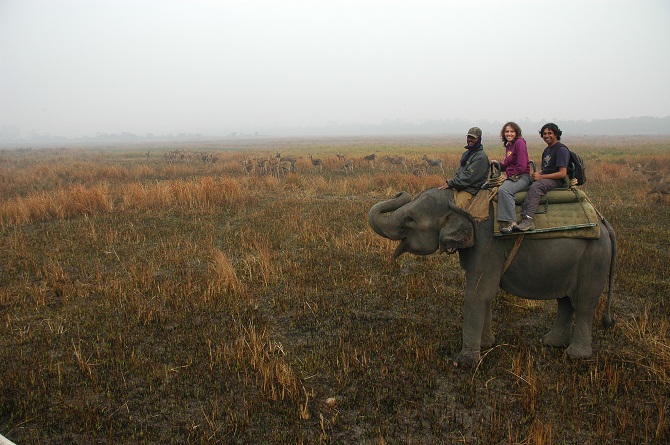 Source- https://www.flickr.com/photos/stupid_dream/8864635462/
3. Manas National Park
Located in the foothills of the Himalayas and covering an area of about 520 square metres, this park is in continuation with the Royal Manas National Park which lies in Bhutan.It gets its name from the Manas river, a tributary of Brahmaputra, that passes through this park. It is an IUCN category-II national park, ad is a UNESCO Natural World Heritage Site, Project Tiger Reserve, Elephant reserve and a Biosphere Reserve as well. The sheer diversity of fauna in this reserve is staggering. Right from reptiles to mammals to birds, this reserve has it all, including species like Asian Elephants, Indian Rhinoceros, Gaurs, Asian Water Buffaloes, Barasingha, Assamese Macques, Hoolock Gibbons, Smooth-coated Otters, Hog Deer, Black Panther, Sambar Deer and Chitsl to rare and endangered species which are endemic to the region, like Assam Roofed Turtle, Hispid Hare, Golden Langoor and Pygmy Hog.
It also has the largest population of the endangered Bengal Florican, among other birds like Giant Hornbills, Falcons, Pelicans, Magpie Robins, and Bulbuls.
The park is best visited aroun November to April, and is usually closed during July to September.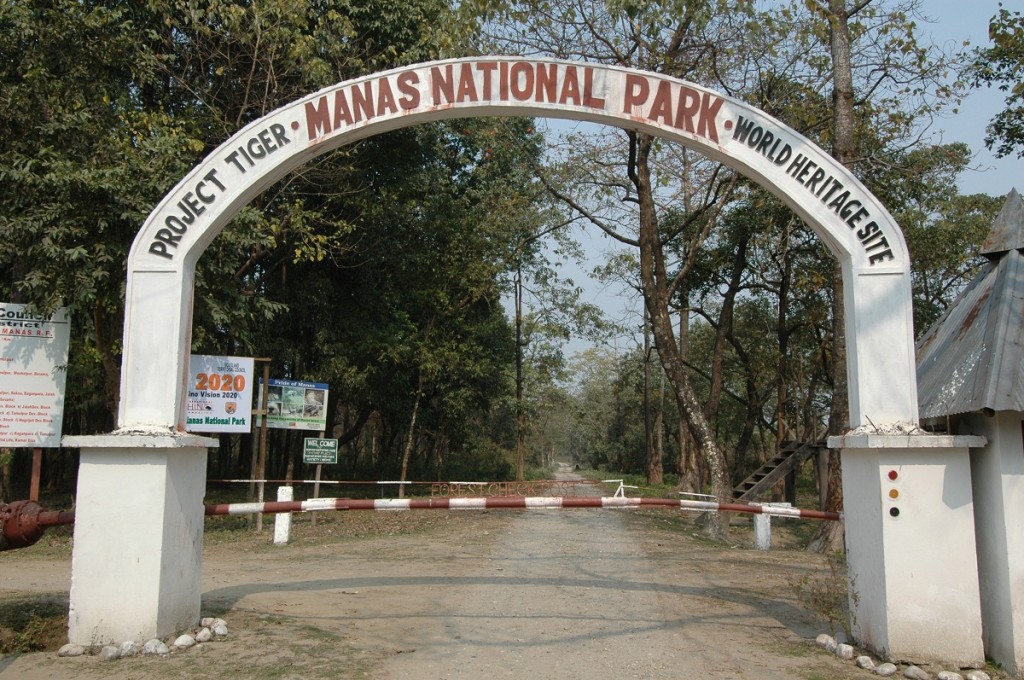 Source- http://wwf.panda.org/
4. Nameri National Park
Covering an area of 200 square Kilometres, the Nameri National Park is located at the foothills of the Eastern Himalayas, in the Sonitpur district of Assam, at a distance of about 40 Km from Tezpur. It borders the Pakhui Wildlife Sanctuary of Arunanchal Pradesh. It is traversed by the Jia Bhoroli river which passes through its lush deciduous forests. The river itself has been a famous spot for Mahaseer angling since colonial times. Home to the Golden Mahaseer, also known as the Tiger of Indian rivers, the river is also a watering hole for many animals like Tigers, Elephants, Leopard, Gaur, Indian Bison, Sloth Bears, Pangolins, Capped Langur, and the Indian Giant Squirrel among many others.
Bird watchers will find a diverse range of birds here, including species like White winged Wood Duck, Wreathed Hornbill, Black Stork, Babbler and Plovers.
Apart from wildlife watching, one can enjoy other tourist attractions here like River rafting through rapids of Jia Bhoroli and wildlife treks through the forests and hills of the National Park.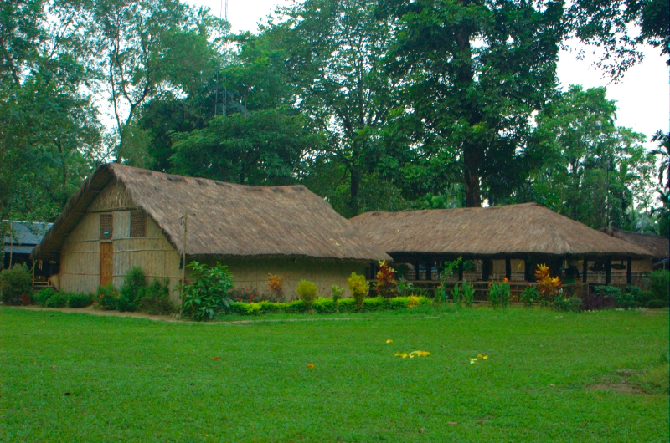 Source- wikimedia.org
5. Dibru-Saikhova National Park
Another Category-II National Park and a biosphere reserve, the Dibru-Saikhova National Park is situated in Tinsukia, Assam, covering a total area of 350 square kilometres. The flood plains of Brahmaputra and Lohit rivers make for a unique habitat that shelters many endangered species, especially diversity of aquatic fauna and fishes. The park is an identified Important Bird Area (IBA) with rare species like Large Whistling Teal, Marsh Babbler, Grey Leg Goose, Black Breasted Parrot Bill, Black Necked Stork and the Grey Headed Fishing Eagle.
It was initially protected to help in the conservation of the rare White-winged wood duck, it soon became a reserve for other rare cretures like Water Buffalo, Wild Horses, Tigers, and Langurs. The best time to visit is from November to March when the migratory birds  flock here to spend the winters.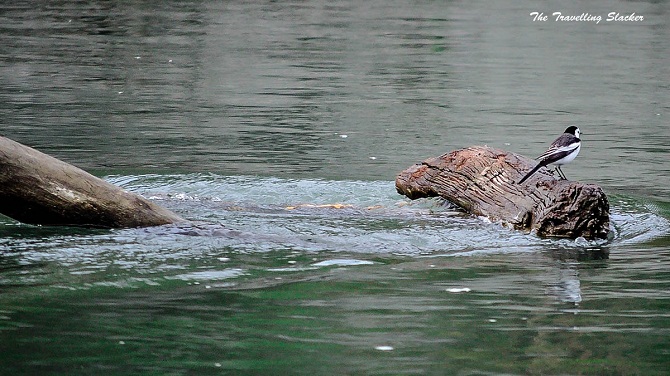 Source- http://www.flickr.com/photos/60651851@N02/11704138476/
Comments
Comments