"If you are faced with a mountain, you have several options.
You can climb it and cross to the other side.
You can go around it.
You can dig under it.
You can fly over it.
You can blow it up.
You can ignore it and pretend it's not there.
You can turn around and go back the way you came.
Or you can stay on the mountain and make it your home." - Vera Nazarian
So if you would choose up the last option too, then you have come to the right place because I will talk some very good yet serious stuff about one of the most underestimated yet a beautiful trek, the Stok Kangri Trek. The 9 day Stok Kangri trek is a walk towards paradise located at the height of 20500 feet from the sea level. Not only the destination, but the entire journey would give you such magnificent views that you would definitely would think about making it your home <3 From the summit, you can view the Zanskar range as well as the Indus valley very clearly.
As they say, the best things in life do not come easy and so is this case with Stok Kangri Trek. This trek is considered as relatively an easy trek and yes it is an easy one if done under proper guidance. Many people make a mistake of doing this alone or without a guide, this can be a mistake. So here are 5 lessons to learn from the Stok Kangri Trek that would come in handy while climbing many other mountains in the future as well.
Lesson 1 -

Acclimatization Is The Most Basic Funda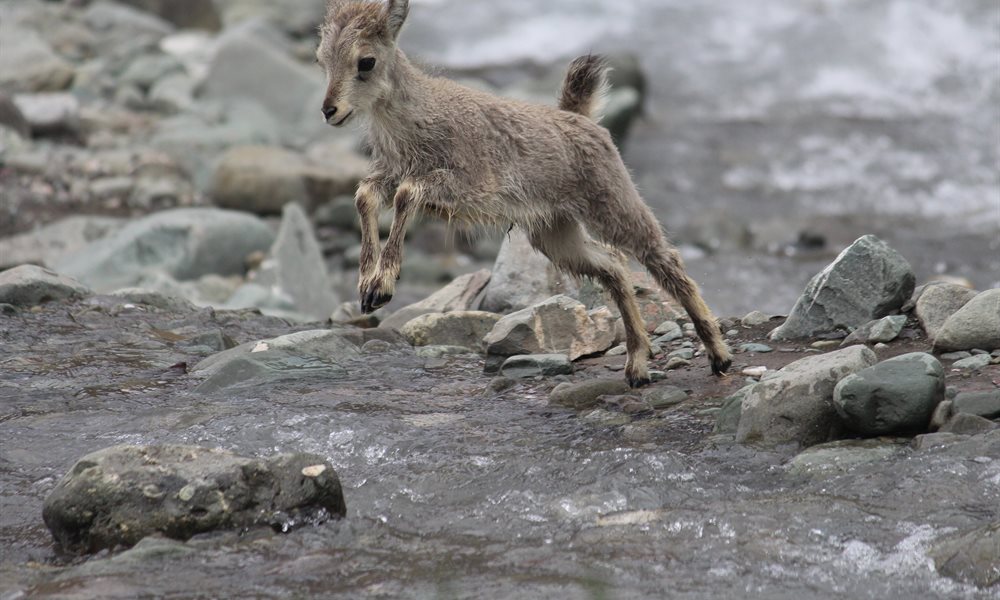 The rapid gain in altitude in the Stok Kangri Trek is what makes it lethal if  you do not let your lungs settle to the outer environment. Many people get really hurt or even die because of neglecting this crucial part of the trek. I know mountains are calling and  you must go but it does not have to be today. Day 1 or Day 2 or 3 for that matter is just about a less strenuous trek but a more time to just let it all in and feeling the mountains inside out. So you get my point right?
Lesson 2 -

 When In Mountains, It Is All About Following Its Rules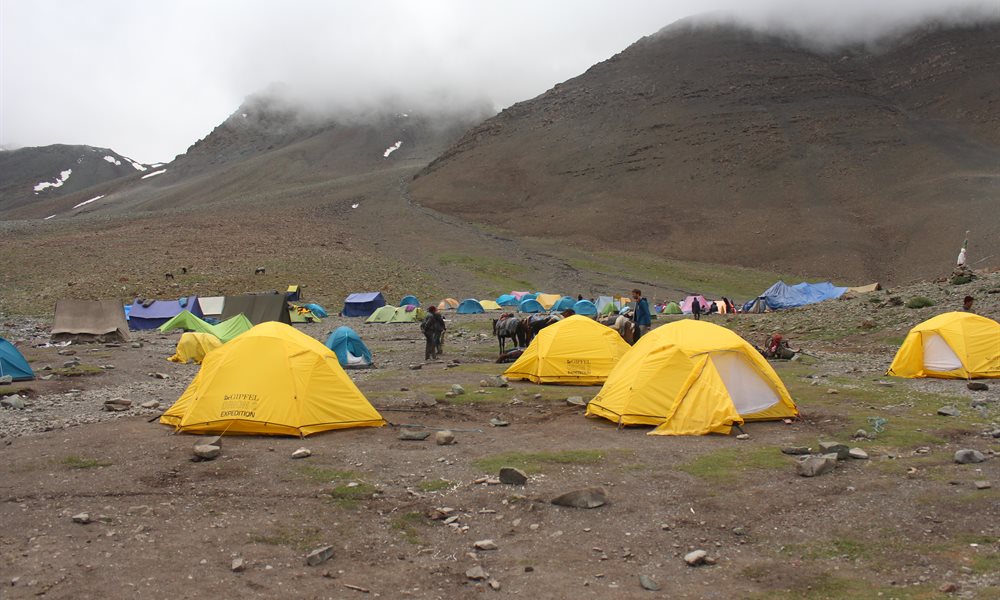 Oh yes, it is not the mountains we conquer, but ourselves. The only rule to follow in a trek is to have no personal rules at all. Follow the mountain rules. Give it time till the mountains become a part of you and you become a  part of mountains. Always, take such treks in a team and with a guide. Having a guide would make you more disciplined and control that temptation to finish the trek one day or two days early for that matter. Also these are the people who have done this way too many times than you so they know these mountains better and following them would not only help you reach the summit alive but would make you enjoy the trek even better.
Lesson 3  -

A Life Without Technology Can Be A Lot Of Fun Too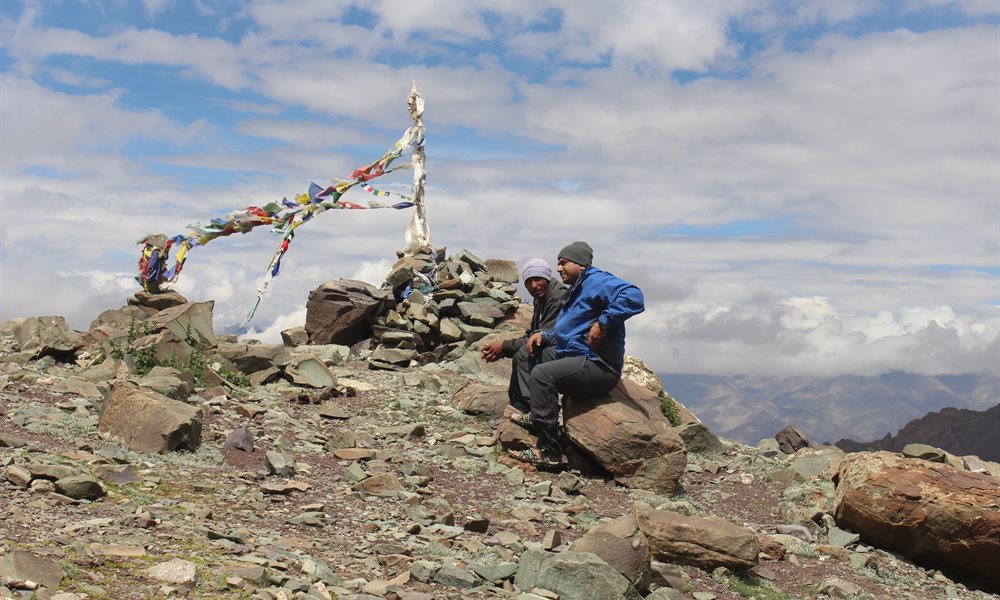 This is not only about Stok Kangri but every trek, but what is special in this trek is every campsite you go, every trail you follow is  so beautiful that you would seriously would want to abandon your phone, laptop or any other thing forever. And a piece of advice here, sitting in silence in mountains is much more fulfilling than anything else in the whole world. So just leave that phone for a while or stop taking pictures and go back to old school games. Play cards or read a book or simply close your eyes and feel the air and see how good it is to be in the mountains.
Lesson 4 -

It is Not A Crime To Say To Yourself, "Not This Time"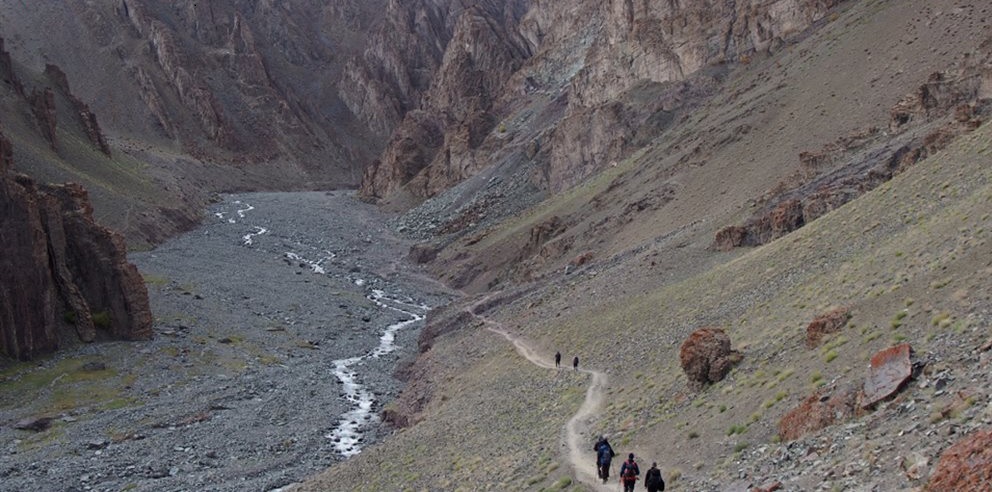 Sometimes in life, it is not about giving up but coming more prepared next time and reaching the summit. In short, know your limitations. The last part of the Stok Kangri Trek is a bit strenuous and there will be times when your body would signal you that it won't be able to go more. Having a high spirit at such point and keep going would be a good advice but listening to your body is also equally important and necessary. After all, Stok Kangri peak is not running anywhere and you can always come back next year keeping in mind the lessons you learnt this time. So when in mountains, it is ok to give up and go back.
Comments
Comments