Nowadays Women empowerment has become a significant topic of discussion on development, economics & day to day life. There are many women who have inspired us since a long time. Be it Savitri bai Phule who fought for girls' right to education or be it Sushmita Sen who was a first Indian lady to be Miss Universe. In this article, we are going to talk about two girls who quickly became an inspiration for millions of Indian girls who have never travelled a long distance without family or friends. Amrutha Kashinath and Shubra Acharya, the two young women bikers proved that they're an inspiration reaching from Kanyakumari to Leh in just 129 hours. It is the fastest South-North tour done by women on a motorcycle, and this expedition has also registered their names in the 'Limca Book of Records.'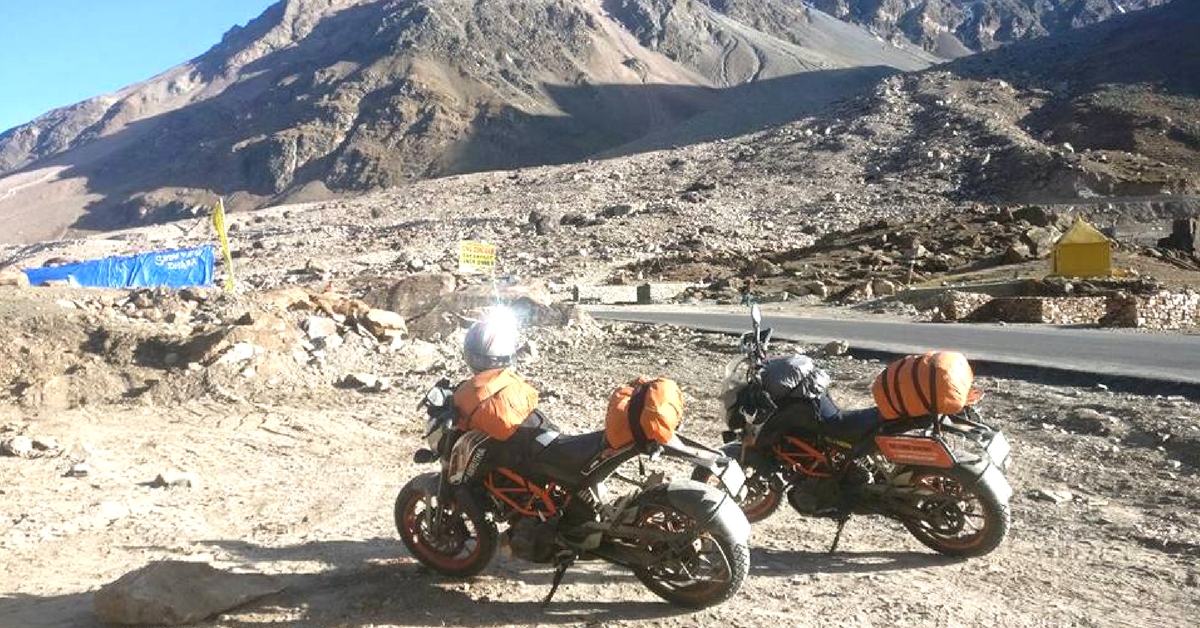 Amrutha said, that they didn't have any target regarding time before starting the journey. It was after they began their journey, that they challenged themselves, and without realising they reached their destination in five days. Shubra had completed a 45-day long ride in 2017 from Bangalore to Bhutan, through Sikkim, returning via the central Indian route, through Bihar, Uttar Pradesh, North Bengal, and other regions. It was just Shubra and her husband. As they travelled across the country they realised that whatever fears they had, were mostly in their head and travelling was really not that hard. They met kind & caring people throughout their trip.
Back home, both the girls were interviewed, by journalists, as well as the people around them. People expressed the wish to travel as well, but were scared and had second thoughts. That is when the duo decided to help them out, and do their bit to help them get rid of their fear.
Shubra says, "Do your research, don't ride at night, don't create unnecessary trouble, stay away from riots, and use alternate roads." She also says that basic precautions are always of importance, before undertaking any biking trip or any trip in general. While Shubra and Amrutha overcame their fears of riding a bike, they noticed that many women were still afraid of riding a bike. Then the duo reached out to these women, and made them realise that travelling on a motorcycle around India isn't as difficult as it is always told.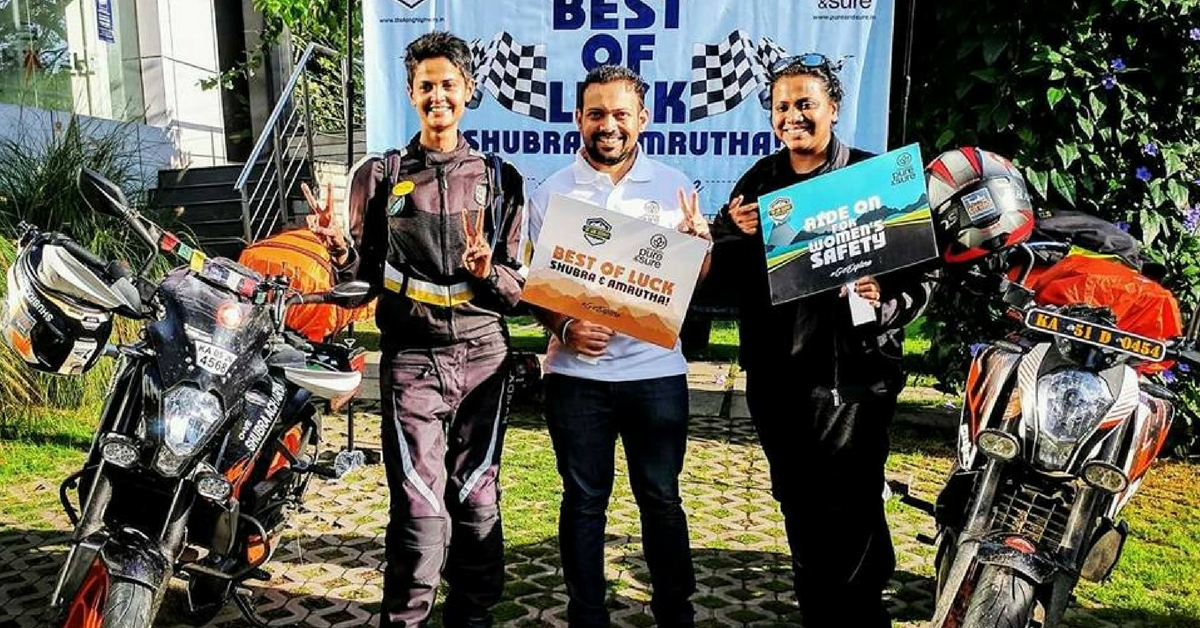 "Amrutha is the best person to travel with," says Shubra, adding that the two decided to undertake a journey, without backup, support vehicles, or any help. They wanted to get a sponsor because that would ensure that the word of their journey would spread further. Phalada Pure and Sure were very happy to be on board, to support the two-member team in their journey. 70% of the company's employees are women, and they really liked the idea of breaking the stereotypes, and undertaking this challenging trip.
"It would be great if you both returned safe and sound, after completing the trip," said many people, according to Amrutha. Amrutha was angered by this mentality of people who thought that biking trips are not for women. That is when the duo decided to set a target. The record for travelling this trip by two women before Shubra and Amrutha was 150 hours. They decided to beat that and they did, completing the journey in 129 hours, which resulted in the duo qualifying for the Limca Book of World Records.
Now both Shubra and Amrutha are happy with their achievement, and are a motivation to all female travellers hailing from India. So ladies when are you planning your biking trip?
Source – Happy Trips, Better India.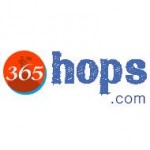 Comments
Comments