Video By Bollywood Now
The Bajirao of Bollywood is up for something different this time. Ranveer Singh with "Living Life King Size" ideology is having the time of his life in picturesque Switzerland this time. He is exploring the "Heart of Europe" inside out. After the viral "Tu mere Samne video", this time it is time to look up and be on cloud nine (like literally). Yes, I am talking about skydiving.
A true Indian by heart on a foreign land, he celebrated independence day by enjoying "Freedom of a different Kind". He did skydiving with the professional help of a skydiving expert and a parachute. He posted his video on all social media accounts and wished his fans "Happy Independence Day".
With a track record of coming up with something new and different for his fans, God knows what all Switzerland has, to offer to this free spirit. All we can do is wait and watch. Till then "Keep calm and fall in love with Switzerland".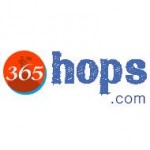 Comments
Comments