If it's what you want, then it's worth it all.
One of my dearest friend, once quoted Hellen Keller and said "Life is either a daring adventure or nothing at all." Wondering why he was so high on philosophy? He had just fallen from the World's highest bungee jumping platform, the famous Macau Tower. His beautiful words got me thinking and I explored a bit too much (wink).
Yes, you got me right. Today, I am going to tie you with a rope and will push you off a great height. Don't worry; you won't get even a single scratch. Let's take you to The Macau Tower of India, Mohan Chatti at Rishikesh. An amazing blend of spirituality and adventure, this place is also called the "Adventure Capital of India".
"I am a free spirit…either admire me from the ground or fly with me,
but don't even try to cage me."
A small town in Dehradun, Rishikesh is not only a place of reverence for thousands of Hindu followers but also a must go place for adventurous people. The spot for bungee jumping is located at Mohan Chatti, 15 km from Lakshman Jhula. It is at the height of 83 mts and is one of the highest bungee jumping spot in India. The weight of a person can be anything between 35 and 110. The cord to which you are connected is selected according to that. The jump masters are from New Zealand (place of origination of bungee jumping). The safety measures taken are foolproof.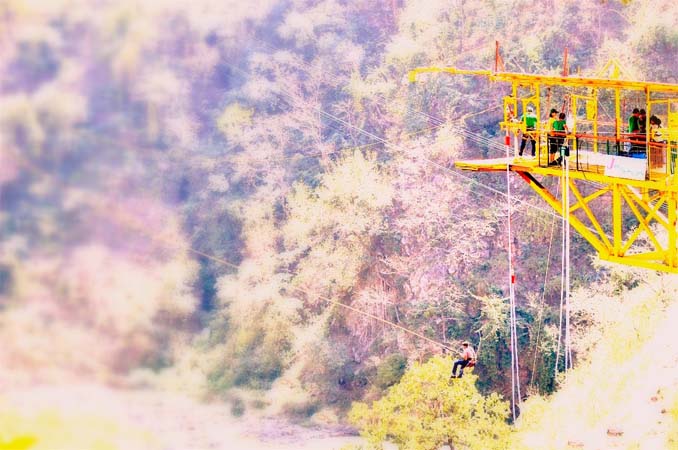 Now, imagine yourself standing at the edge of the platform with 83 mts of deep gorge beneath you and the master is giving you instructions at the background. Everything has slowed down a bit. All the voices are nothing but noise falling on deaf ears with only one voice most prominent. It's telling you only one thing:
"Fear is Temporary,
Regret is Forever."
And there you are, jumped off the cliff flying in the air building your wings on the way down.
Cost
The cost would be INR 3500 per person with 100 bucks entry fee and 300 bucks coaching fees. I know you can't put a price to what you will achieve with this but still. Oh and do not forget to take the video of your fall. It is expensive (a bit) but I promise you won't regret.
Season
Best season would be March to June and September to November

Myths about bungee jumping
When I was a kid and I was afraid to do something, I used to make thousand excuses to avoid doing that work. My mother always used to tell me just one thing, "You need thousand reasons not to do something, but you only need one reason to do it. So try to find that reason rather than wasting your time on thousand others."
People will make all kind of excuses not to do bungee jumping because of the fear of doing it. As someone once said:
"I refuse to go bungee jumping…
I came into this world because of a broken rubber.
I'm not leaving because of one."
So here I am bursting the bubble of your fear with the MYTHBUSTER (wink):
Myth 1 : I can slip off the bungy hold midway.
Mythbuster : The bungy cord is attached in a traditional way to both your ankles and waist. Whatever happens, the harness around your waist will always support you.
Myth 2 : Acrophobic people are likely to slip off the bungee platform.
Mythbuster : The jump platforms are designed by a professional team from New Zealand. Safety is fully ensured with a number of checks and counter checks.
Myth 3 : Bungy jumping is not safe in India.
Mythbuster : Australian and New Zealand standards are followed which have now become Indian standards too.
Myth 4 : The bungy cord will snap.
Mythbuster : The cord is simple in form but complex in design. It is made of thousands of strands of latex rubber and is approved after going through number of tests and approvals.
Myth 5 : My eyes will pop out of your head or I will suffer a detached retina.
Mythbuster :  Bungee cords are designed according to your weight resulting in a smooth deceleration with no risks at all.
Other Things to do in Rishikesh
Bungee jumping and then what? This is what you are thinking right? Hold on. I have a whole package.
Camping – Jungle camping, Beach camping , Himalayan journey camping, River zone camping and many more.
Flying Fox – This is done by harnessing you to wire and moving you down above the River Ganges. This can be done by 3 people together and is less scarier than bungee jumping.
River Rafting – Most popular adventure of Rishikesh.
Giant Swing – In this you are thrown from the same bungy platform but here you move like a pendulum.
Cliff Jumping – Chose a cliff and jump (wink)
Trekking – Located at the foothills of Himalaya, perfect place to have an amazing trek.
Rock Climbing – Because, where there is a mountain, you would want to climb it
Rappelling – It is just opposite to Rock Climbing.
Bungee jumping in India other than Rishikesh
Lonavala – A small hill station on the outskirts of Pune. The sport is performed in an adventure park called Della Adventures. The person is thrown at a height of 150 ft. The price per person is INR 2500.
Bangalore – Ozone in Bangalore holds bungee jumping in Kanteerava Stadium. People are thrown from 80 ft. Cost per person is INR 400.
Delhi – Finally available in Delhi, the equipment are attached to a 130 ft high crane. Price per person is INR 1500.
Goa – Located near Anjuna Beach, the Gravity Adventure Zone conduct Bungee jumping from a height of 80 ft. Price per person is INR 500.
Jagdalpur – In Chhattisgarh, bungee jumping here has been initiated by Nomadier. Price per person is INR 300.
I hope, your wanderlust is at peak by now. The adrenaline rushing and the butterflies in your stomach are urging you to book the tickets before the season is over. Wrapping up with a simple saying:
"One way to get the most out of life is to look upon it as an adventure."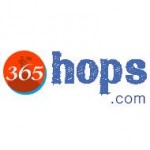 Comments
Comments