There are only two ways to live your life. One is as though nothing is a miracle. The other is as though everything is a miracle. I know! I know! You are the second kind just like me. This time, I am taking you to the mystical world of Dudhsagar waterfalls (literally Sea of Milk).  Don't worry. You are not dead and this is not actual heaven. It's just a preview of how an actual heaven looks like. So my dear friends, start increasing the pile of your good deeds because as they say,
"My home is in heaven. I'm just travelling through this world."
A milky white waterfall roaring and gushing down a rocky surface with lush greenery around is situated at the border of state of Karnataka and Goa. A place that is a must in every person's "must visit list", is amongst India's tallest waterfalls and is precious to eyes in monsoon season.
How to get there? I am always eager to help. All you have to do is ask(wink).
So let's break it in three routes: From Bangalore, from Mumbai and Pune and From Goa. Ok wait! First let me lure you with the amazing trek which you are going to take on and is the end point of the entire journey (wink).
Video Uploader : daintellekt
Castle Rock to Dudhsagar (14 km trek through the railway tracks. Sounds amazing! Right?)
This is one of the most beautiful trek of all the possible options to reach heaven (I promise you are not dead (Rolling eyes)). So let's start. The approximate time to complete the trek is 7 hours which means you should leave early morning.
As you will be walking on Indian railways tracks, be watchful of your steps so you do not step over human shit (literally) on your way. During rains, leeches are a big concern. Make sure you carry half kg packet of salt with you because these leeches love human flesh and once stuck will only leave you with that extra salt in your hand (wink). Keep checking the naked part of your body and try to be as covered as possible

You will encounter 10 tunnels in your entire trek. You need to be extra cautious. Not trying to be your mother over here, but I don't want you to get run down by an incoming train and reach to actual heaven (Rolling eyes). Walk fast inside a tunnel. There is enough space in each tunnel for you to duck but try to avoid such filmy situation. Cover your head as leeches could fall on your head.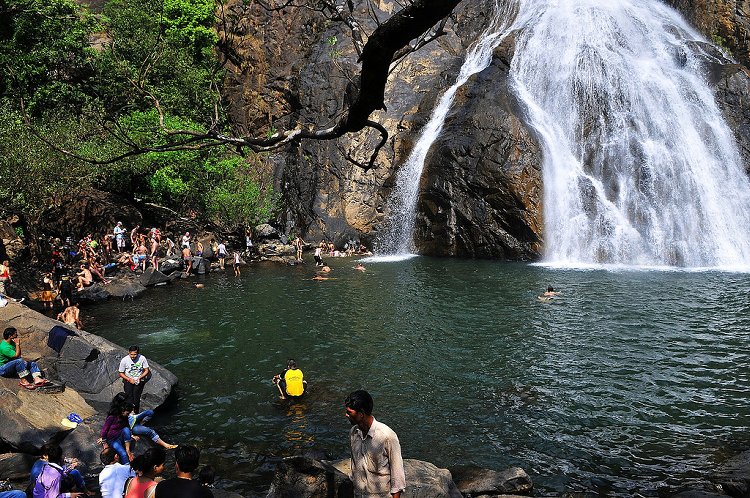 Tunnel No. 2 is the longest tunnel on the entire stretch. It resembles the entrance of a church.
"How far is Heaven? Someone asked.
It's not very far.
When you live close to God,
It's right where you are.
They answered."
Tunnel No. 6. Cross this one and you will fall in love with Indian Railways (hearts). This tunnel is drilled through a huge rock of mountain and the bridge is built just at the exit. Guys, please make sure that you check weather forecast before you visit this place. Because if it does not rain. you will miss out on the small yet elegant waterfalls all around you.
"A raindrop landing on your cheek is a kiss from someone
that lives in Heaven and is watching over you."
Oh! And do not forget to click tons of pictures. Seriously it has to be in hundreds at least (wink). Quoting Ansel Adam's beautiful quote here:
"There are no rules for good photographs, there are only good photographs"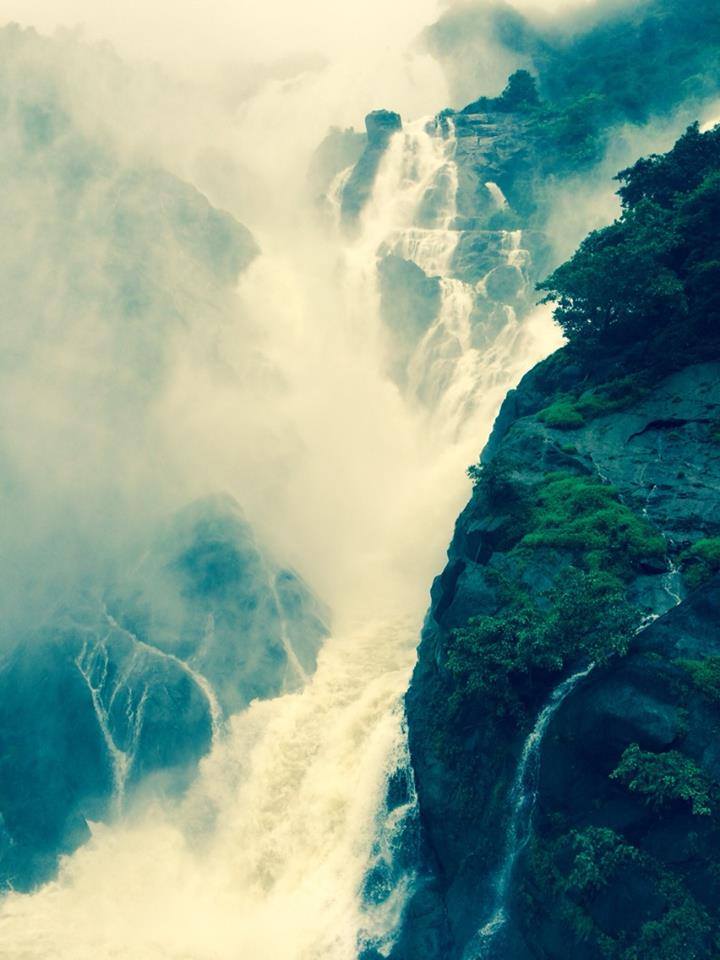 From Bangalore (Distance-600kms)
Duration of the journey would be 2 days and 2 nights. Start from Bangalore at 8.30 pm in the night and reach castle rock by undertaking a 35 km drive from Ramnagar. Start your trek at 10.30 AM and reach by 3:00 PM.  Pitch your tent around 6, enjoy the Campfire, have dinner and sleep tight in your sleeping bag as there is a lot of walking to do in the morning (wink). Start back, board the train from Ramnagar and reach Bangalore by 10:00 PM.
From Mumbai and Pune
Board Pune-Kolem train at 3:30 PM. Reach Kolem at 4:35 AM and start your trek and reach Dudhsagar by 9:00 AM. Enjoy, relax and start back to Kulem. Reach there at 3:00 PM and proceed towards Mudgaon. Board Mumbai Express and reach early morning the next day.
From Goa
A day trip spiced up by a jeep ride experience can be taken too. But trek route is my personal favourite (wink). I have saved this part for the last. When you reach the waterfalls, the FEELING. Well! You will be so Awestruck that only one thing would come into your head:
"Heaven's not a place that you go when you die,
It's that moment in life when you actually feel
ALIVE."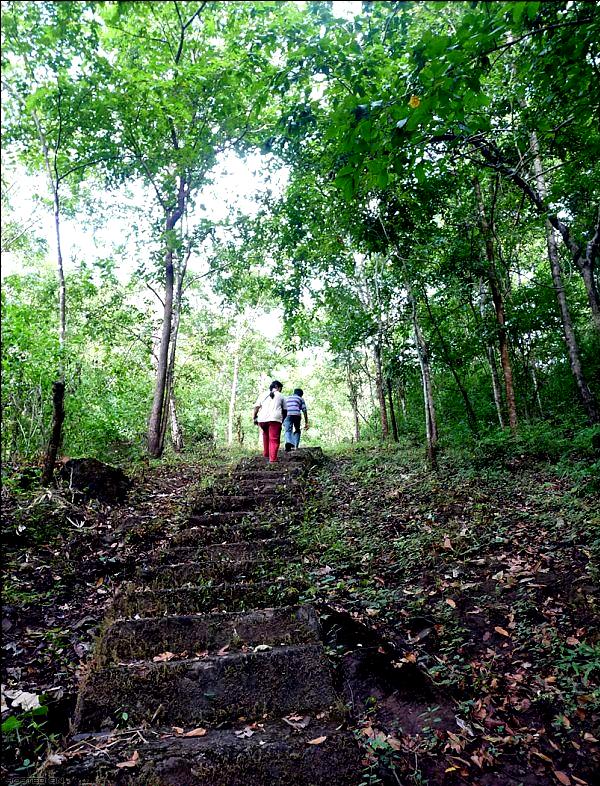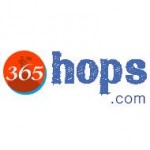 Comments
Comments