There are two kinds of people on Earth : One who looks back in their life and say "I wish I did that" and the other who say "I can't believe I did that". Well, if you are the second category, then you are totally my type and I am sure you will love reading on.
This summer, let's help you chuck out one more things from "the list" (Things to do before you die list). Yes! You got me right. I am planning to push you off the mountain like literally but the only difference would be you will have wings and you would land back safely on the planet Earth (wink).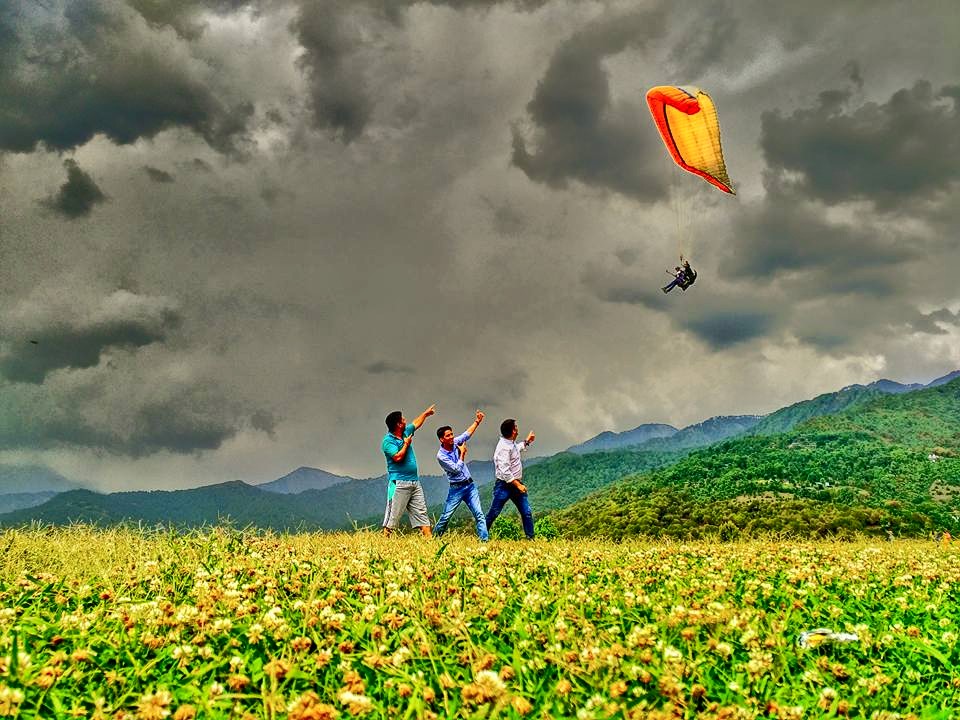 BIR-BILLING
Today, we are taking you to Bir-Billing, home to one of the best paragliding locations in the world. Bir is a small village that is located in the mighty Dauladhar mountain range and has continued to serve as a prime landing site to a free-wheeling, open-air experience of flight for many years. The launching site billing is at a height of 8500 ft and offers mind boggling views of the great mountains and valleys of the area. Green meadows located above the village of Bir are considered as one of the greatest gliding sites in the international paragliding scene.
The weather of this area is one of the most vital for paragliding. On awful climate days too, one can fly 20-30 kms and on great days 100 kms is not that troublesome.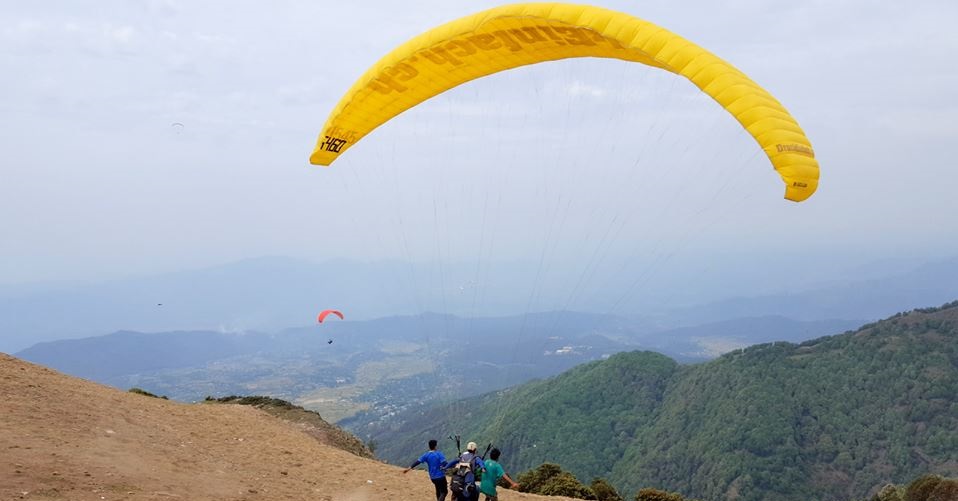 Best Season
The best time for paragliding at Bir is between the months of September to November, however, no time is a bad time to go paragliding because of the vital climate all throughout the year. As it is said my dear friend.
"Your wings already exist, All you have to do is FLY".
Paragliding Cost
In case you want to fly solo, you got to do a paragliding course and earn the certificate. As they say, "Sometimes those who fly solo, have the best wings." Flying with a professional is not that cumbersome though. You just need to sit, enjoy the awesomeness of the surroundings and click tons of selfies. This joy ride is provided by various operators there. The prices are as according to the duration of your flight.
For Duration of 25 minutes – Rs 2000
For Duration of 60 minutes – Rs 3000-4000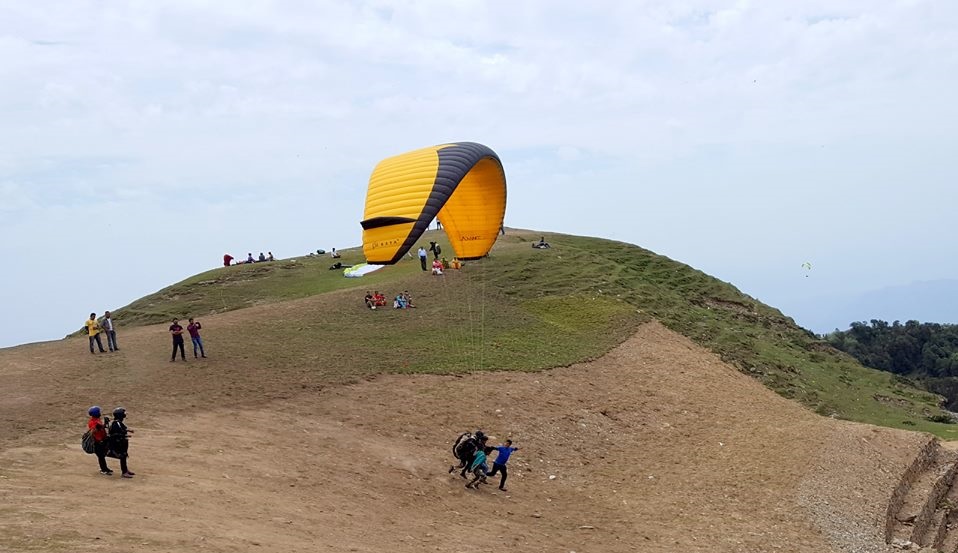 Well! Here comes the expert advice (wink). Shell out an additional 500 bucks to use their Go pro and if you are as sweet as me, you can even get a great deal after negotiations (wink). Also if you are a paragliding virgin, I would suggest go for the 25 minutes ride and if you really enjoy it take the second round. The amount would be same but your sanity would remain intact

Now some friendly advice as I have a caring nature (Piscean, can't help it :P). Do not eat heavy food before you paraglide and try to reach an hour early so that you acclimatize to the height. Do wear a jacket as I don't want you to catch cold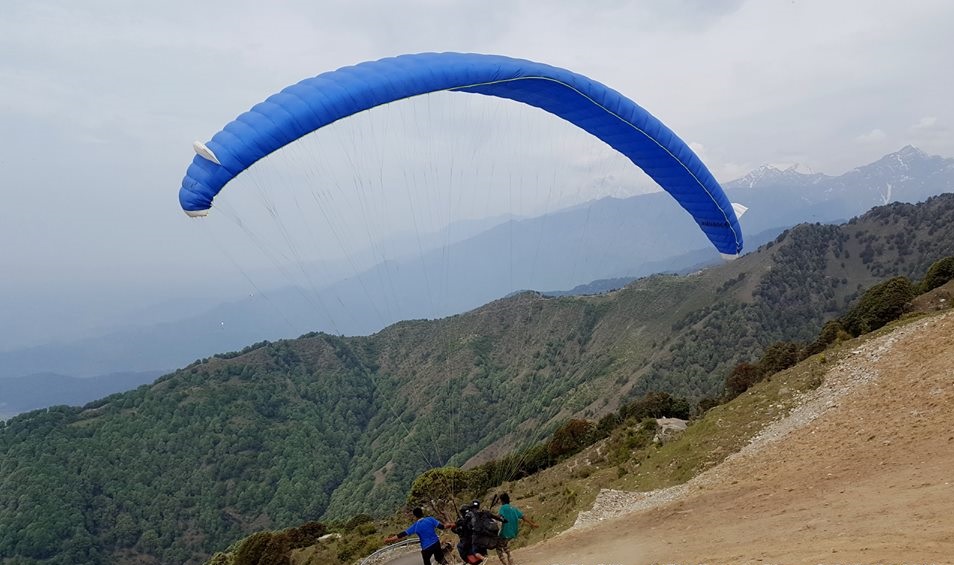 "Your world is as big as you make it. Begin Imagining"   
So do not restrict your imagination to Paragliding when you are in Bir-Billing. We have a lot more in our plate to offer.
Let's start with Trekking- There are three treks which you can take.
Tatta Pani Trek (Hot Water Spring)
Hanumangarh Trek
Trek to twin villages of Rajgundha and Kukargundha.
Biking – You can easily rent a bike and live a whole new adventure (may be another item on "the list"). But this is only for b headed people as biking on mountains can be pretty dangerous.
Camping – You can camp on Billing before you paraglide all the way back to Bir. Its an awesome place to have that beer while enjoying the sweet cold breeze and a bonfire in the middle.
You must be thinking, I am too biased towards a single paragliding spot. While I still believe that it is one of the best in India, here is a quick list of other options which you can try.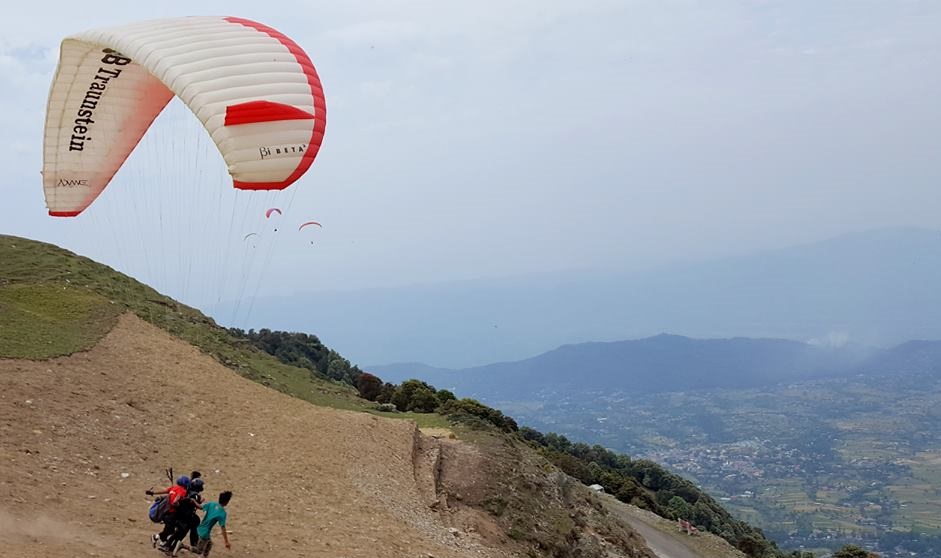 Himalayan Ranges in Manali :

"How to be a bird? By paragliding in Himalayas." The thrilling experience is further enhanced by the view of the Himalayan ranges at Manali, and the slopes of Solang valley. Flying high in the Kullu valley will give you an exalting view of Manali, and this grand sight is one of the main reasons why paragliders from around the world visit Manali for paragliding.
Nandi Hills : Situated 68 kms from Bangalore, you can reach Bangalore's Hebbal lake by a lovely landing strip.
Pawana : Situated near the Pawana Dam, it is one of the best sites to take off from. Your take off site overlooks the river Indrayani and the town of Kamshet. With massive Pavana lake in front of you, it also becomes one of the exalting experience while gliding over the pristine lake. Moreover, you can also learn the advance gliding skills since many of the experienced paragliders frequent this location.
Kunjapuri : Kunjapuri provides a beautiful panoramic site for paragliding in the Shivalik range. It not only offers the mesmerizing colours at the sunrise and the sunset, but you can also have a view of the peaks of Sawrga Rohini, Chaukhamba, Gangotri and Banderpunch while paragliding.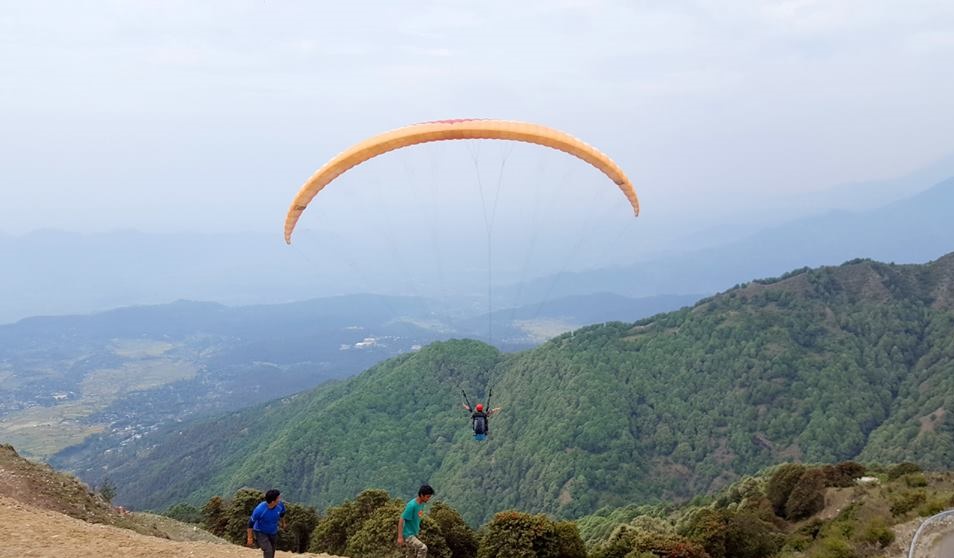 If you've ever watched birds soaring through the air, twitching and adjusting their tilt and trajectory to fit wind currents invisible to your eye, and wondered how it must feel to navigate the world at that height – well then, I am sure I would have help you get that last push. It is time for you to get to this free-wheeling, open-air experience of flight that those damn birds take for granted, carried high above fields and hillsides by the breezes, gusts, updrafts and channels of the wind.
Life is too short to think, what we can or can't do. In the hustle and bustle of life, the important things that gives us happiness somewhat gets ignored. In the end, I just want to conclude by saying :
"KEEP CALM AND GO PARAGLIDING"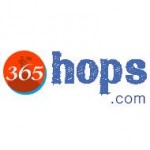 Comments
Comments