Bir-Billing paragliding and camping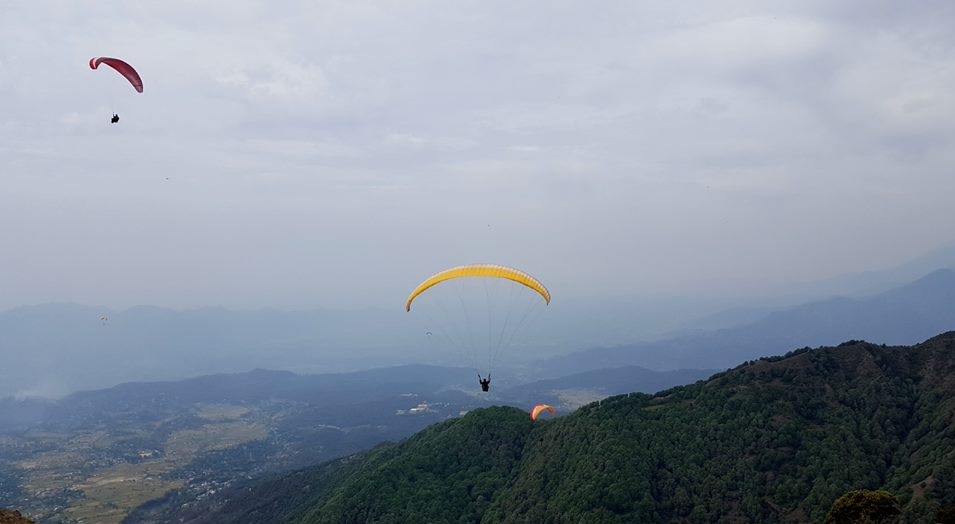 Bir Billing is an amazing paragliding and camping destination in the famous tourist destination of Dharamshala in Himachal Pradesh. 365Hops is the best travel agency for your offbeat travelling. We help you with not just paragliding in Bir Billing and camping but also trekking to tribal villages in Himachal, mountain biking, angling, etc.
Himachal is considered to be the home of paragliding as it is known for this activity. We make sure to help you choose the safest location for paragliding. This is exactly why we consider Bir Billing paragliding to be the best location. For finding locations we take into account take off sites with smooth and favorable winds. We also make sure that the landing is on a place with minimum threat of accidents. We also ensure that there are many possibilities of quick help.
If you love the idea of spending the night under the beautiful sky, our camping Bir Billing option will be the best for you to book for the season. We offer camping in some of the best places in Himachal like Kareri Lake, Kalpa, Sangla and Bir which is considered to a paradise for camping. We offer camping in fixed tents, machaan tent and luxury machaan tent in the valley of Bir-Billing. All these amenities come at a very reasonable cost which also includes the price for delicious food and bonfire.
Leh Ladakh bikeTrip with 365hops

Leh Ladakh bike trip is one of the most coveted road trips in the whole of India. instead of going via flight people are now adventurous enough to go from Delhi to Leh by road or from Srinagar. In this adventure of yours, 365hops is the best travel partner you can ask for.
 On the 490km Leh Ladakh bike trip from Manali, we can make sure you have the most unforgettable experience. You will get the opportunity to see high mountain passes, narrow ones, hairpin bens, valleys that are beautiful where you can take stunning photographs.
Our tour itinerary for you also includes visiting villages and witnessing their quite lifestyle in such a beautiful setting. We also take you to monasteries, villages and ancient trade routes.
With your bikes you can traverse the spectacular views of one of the highest motorable passes in the world. This trip is a dream of every biker and we help them to execute this dream. We have several different packages at reasonable costs that will help you experience serene clear waters, picturesque lakes, terrains, etc. Since the roads are at 13,000 altitudes and above in the Himalayas, it will not be an easy ride. We can make sure that you have the safest experience of a lifetime.
Roopkund lake trek on a budget

The Roopkund lake is situated among the mountains. It is popularly knows as the Mystery Lake as it has remains of human and horse skeleton from the Paleolithic age. The Trek to Roopkund starts from Lohajung which is a small pass at 16, 500 feet above the seal level in Garhwal Himalayas. With a depth of 2 meters, this lake has become the most popular lake in Uttarakhand. The lake is surrounded by mountains and rocky glacier.
The first day of roopkund lake trek will take you to GehroliPatal which is an oak forest. The climb only takes up to three to four hours before you are able to reach your camping site. You can camp in the middle of the forest surrounded by oak trees and under the enthralling sky. You can even get a glimpse of Mt Trishul.
Our package includes, a well-planned itinerary, nature trekking with professional guidance, customized packages depening on the size of the group, camping, all meals, etc. The cost that you pay will also include accommodations during your trek, all the meals during the trek, trekking equipment and gear, permits and medical kits, trek leader who is experienced and qualified, a guide and other support staff and an oxygen cylinder.
How to have the most memorable Kheerganga Trek ?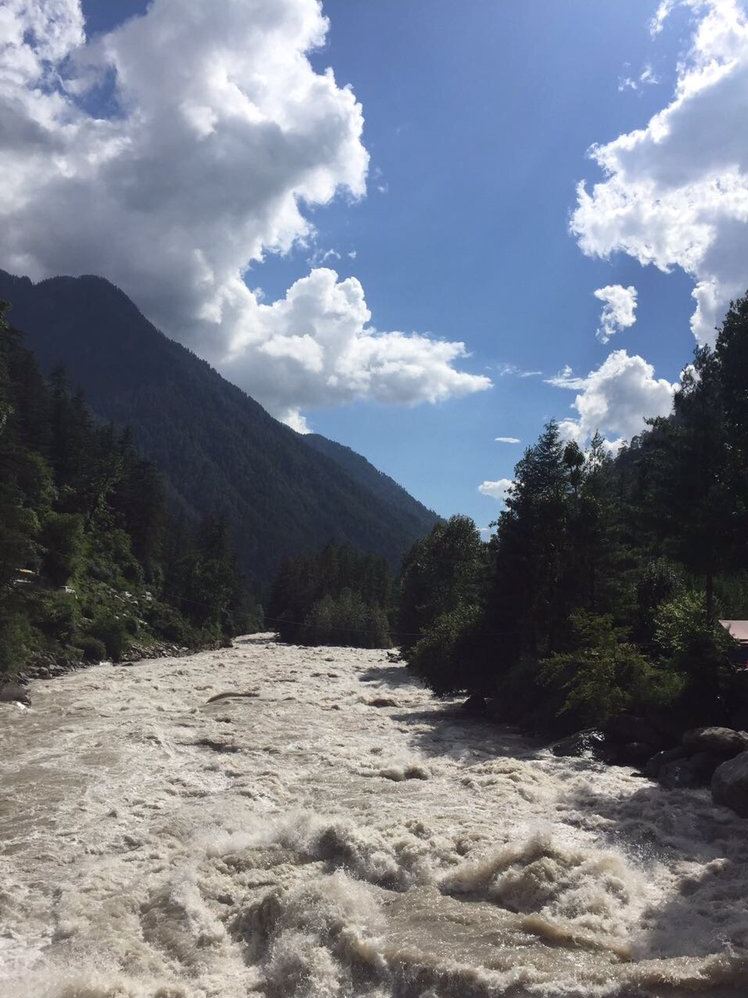 Kheerganga is one of the best trekking location in Himalaya especially for beginners and children. We help you to plan your entire kheerganga trek judiciously to make sure you have the most memorable experience without having to worry about the itinerary.
The Kheerganga trek is located in the kullu district of Himachal Pradesh in the Parvati Valley. This starts above Bhunter where the Parvati River meets Beas  River and goes up to the Mantalai lake. The valley is beautiful enough to move your soul. Kasol, Manikaran, Malana, Chalal, Tosh, Rasol, Katagala, Pulga, and Kalga are some of the beautiful locations in the Parvati Valley.
For beginners who have just discovered Trekking, the Kheerganga Trek is the most recommened one. It does not require a lot of time or prior experience to start this trek. On the trail you will witness the beautiful and magnificent backdrop of Himachal Pradesh. You can see beautiful wooden bridges, waterfalls and many other picturesque sights.
365hops can help you provide a detailed guide for you and make your first trek the most memorable one. With our package cost, the stay will include Alpine tents on a sharing basis, meals include breakfast and dinner, we have a team of professional trek leaders who are also qualified for mountaineering, other activities include trekking and camping.
River rafting in Rishikesh
 
The season for river rafting in Rishikesh booking on the River Ganga has started. You can avail many benefits by booking early with 365hops which is one of the most trusted and reputed offbeat travelling and adventure company with many years of experience under their belt.
Rishikesh is one of the most sought-after location for rafting in India. It attracts tourist from all around the world. The rafting happens on rover ganga which flows from Gangotri to Rishikesh and is full of adventures and scenic views. We have several river rafting in Rishikesh price one of which I the professional 3-day rafting expedition.
Our company has become one of the most trusted brand for rafting in Rishikesh. We have a license which is approved by the Tourism and Forest Department. We also have several years of experience in several adventure activities. We also have certified and experienced river rafting guides to help you. We provide amenities such as wet suits during winter. Our services have become popular among school groups as well corporations.
Our comprehensive itinerary includes routes from Brahampuri to Ram Jhula, from Shivpuri to Rishikesh, from Marine Drive to Rishikesh, from Kaudiyala to Rishikesh. Our package at a reasonable cost includes transportation with rafter transporting vehicle, wetsuits and other equipment and guides with international certificates.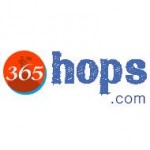 Comments
Comments