BIR BILLING IN PARAGLIDING: WHERE EARTH MEETS HEAVEN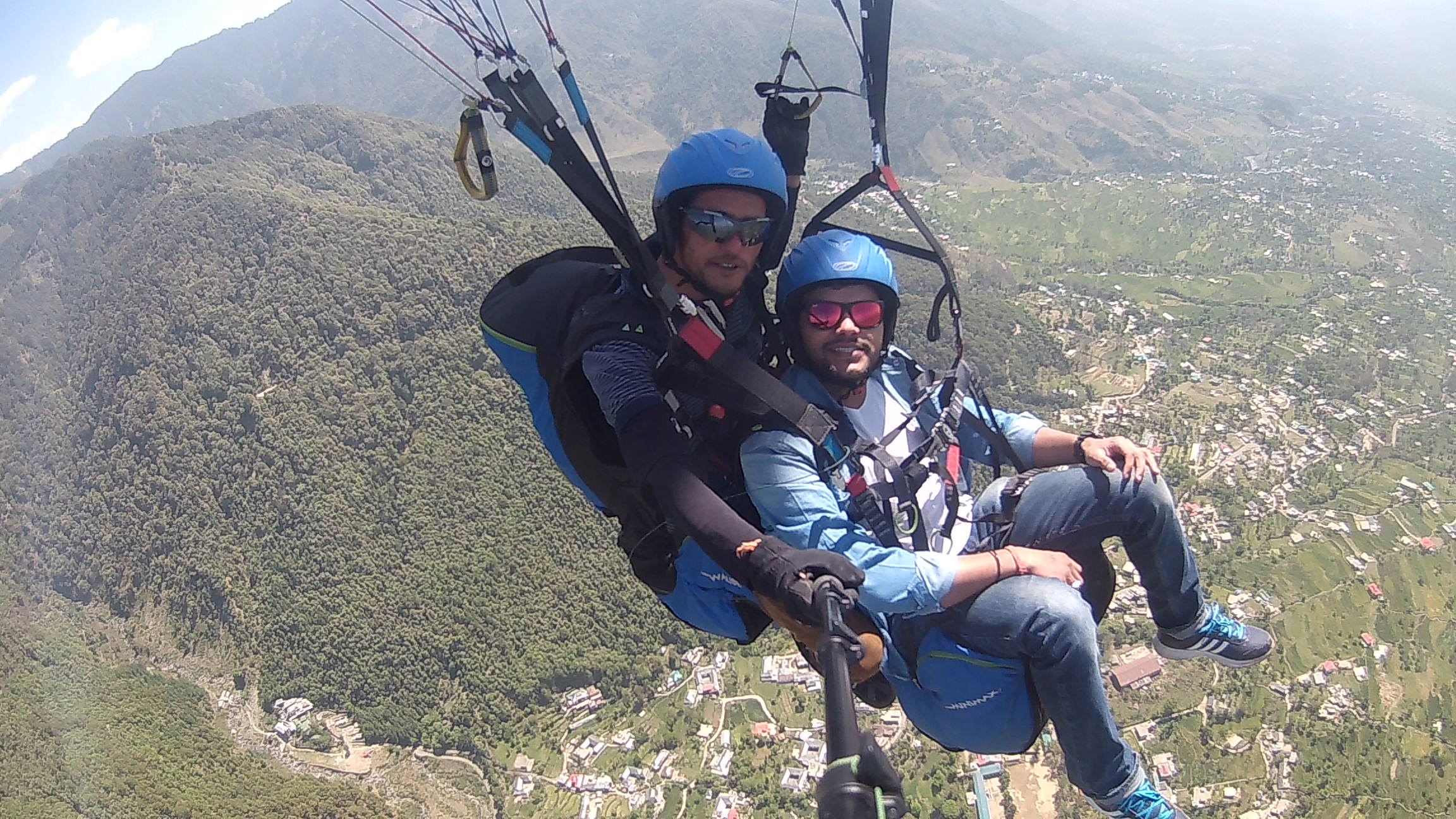 As we all know paragliding as a cloud nine experience with unforgettable memories is a rare adventure activity. The well known bir billing in Himachal Pradesh is getting attention for its increased opportunity of Paragliding sports.  Bir billing in Paragliding is gaining more and more visitors with each passing day due to its open handedness. The activity has taken game and name in the recent years by making one sought-after desire and fantasy of humans possible that is of flying.The Paragliding Bir Billing season is from March to May and October.
Not only for activities the spot is best for camping also. Camping Bir Billing is a pleasant experience due to its apt climatic conditions. Geographically the area is an envelope of lofty mountains and lush green meadows at the upper reaches of the district of Kangra.The various valleys and meadows in this region act as the best landing site and is the best destination for enjoying different aero sports that takes one on cloud nine. Not only professionals but novice gliders from across the world come here to try Paragliding.
The spot additionally offers the following advantages like Breathtaking Take-off and landing scape, Suitable air current and Perfect Cloud Base.If one is planning to come here, then he/she must have an in-depth knowledge about the weather conditions but also on the cost of activities. Advanced booking helps in finding a camp easily without any hurdles.
Detailed Itinerary:
Day 1 : Arrival at Bir followed by transfer to hotel for getting freshened up and having breakfast. Once the breakfast is finished, the participants will head towards Billing by hiking a distance of almost 7 Kms. After hiking, the participants will reach the world renowned take off point for paragliding. The lunch is served at the mountain peak with the menu being pahari rajmah and any of the locally available vegetables. Dinner and overnight stay arrangements are made in a tent. An arrangement for the bonfire is also made.
Day 2 : The participants can enjoy paragliding tandem from Billing and land at Bir Chougan, after taking their breakfast. After the landing, the participants can start for their respective destination with the beautiful memories of this scenic location and thrill of paragliding.
JIM CORBETT SAFARI – A TRUE ADVENTURE EXPERIENCE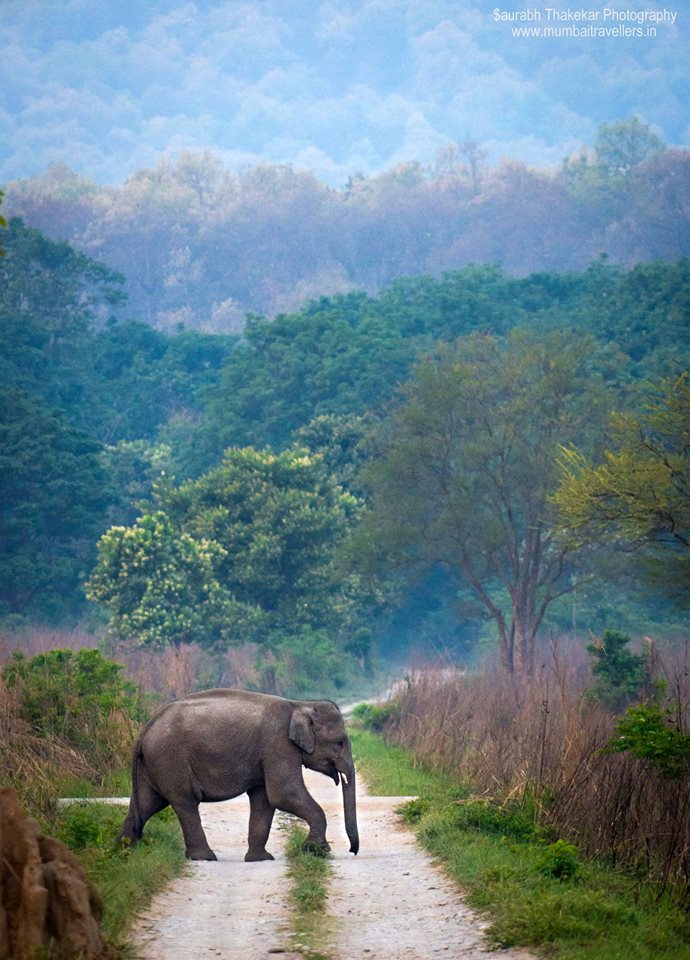 If one is looking for a perfect weekend trip or outing then jim corbett safari is the best choice. Being the oldest national park in India with tourists visists each year, it offers a wide range of options like Jeep Safari in jim Corbett, Jungle Safari in jim Corbett and Elephant Safari in Corbett. Geographically the place is located in Uttarakhand with a brilliant diversity of flora and fauna. Being a home to the majestic Royal Bengal tigers one can have a splendid view of the park's wildlife. Dhikala, Bijrani, Jhirna, Durgadevi and Dhela are the five different zones into which the place is divided. The first four are usually visited from the month of October to June.
The place is a home to a diverse species including more than 500 speciea of distinct flora, 600 types of birds as well as various wild animals such as leopards,elephants etc. With the provision of online Jim Corbett Safari booking, tourists finds it easier to choose the slots in advance without any problems. Only reasonable amount is charged which makes the trip budget- friendly and also becomes approachable for all classes of people.  After booking one must take note of the day to day activities to be performed.
Detailed Itinerary:
Day 1 : First day you will be check in jim corbett camp side, take lunch after that you will be go side seen in Garjiya temple and Corbett museum after that you will be come in camp side, take dinner and stay there.
Day 2 : In second day morning you will be go to jungle safari and fell nature after that take breakfast check out this camp side and check in other resort then you will be go to enjoy in river and adventure activities like Wall Climbing, rappelling, flying fox and after that you will be go to lunch and after lunch you will be go to enjoy elephant ride and after riding return resort, take dinner and stay there.
Day 3 : In third day morning take breakfast then check out that resort. Go to Lake city Nainital but in way to lake city you will be enjoying to Corbett fall, Kaladungi museum that distance is 60 km by car & check in Nainital hotel or camp side (your choice) then take lunch after that you can enjoy boat ride, cable car ride, u can shopping in tibetteen market, Naina devi temple then come hotel or camp side, take dinner and stay there.
Day 4 : In fourth day u will take breakfast and u have to leave that hotel & enjoy that place.
TRIUND TREK : WEEKEND TRIPS FOR FULL TIME FUN AND ADVENTURE
Triund trek is a popular place of tourist attraction for its presence of priceless beauty of the nature sprinkled everywhere on the place and also due to the saintly ambience in the atmosphere of the trekking trail. It's initiation point is the mystic town of Mcleodganj which is the seat of Dalai Lama. Its all about well defined trekking trails wrapped up in the divine beauty of nature which makes the trekkers feel delighted and relaxed. The peak provides different views from looked from different regions. The magnificance of the himalayan mountains leaves an imprint in one's life by touching both heart and soul. It strengthens one both physically and mentally by tuning their minds to be more optimistic. A best changer for all the urban folks who are tired with the pressures of their profession and city life.
This trek is not that difficult and can be completed in just a single day. Most of the experienced and renowned tour operators provide a 4 day package for it. It's available in the months of January and February due to the presence of thick snow cover in the Himalayan Mountains in this part of the year that cuts off the peak from the rest of the country. For those of who are having enough time can also explore the peak further in the upper reaches to get the Dhauladhar range. The budget for the booking is not that expensive such that it can be afforded easily by a middle class family. The cost per person is Rs.5500 which is a reasonable amount.
Triund Trek Itinerary :
Day 1-  Arrive at McLEODGANJ
The participants are expected to reach Mcleodganj in the early morning hours. There are Volvo services from Delhi. The guests will be checking into a hotel in Mcleodganj, and the entire day,they are free to explore this quaint town which happens to be Dalai Lama's home. If you wish to establish a connection with the Nature, then Mcleodganj can play a definite role. The overnight stay for the participants is arranged here in a guest house.
Day 2 : Trek From Dharamkot To Triund (9 KMS, 6 HRS)
In the morning, the participants will be provided with an exercise session. After the breakfast is done, the trekking expedition will be started. The trekking will be started in order to reach Bhagsunag which will act as a bridge to reach Triund. One can experience a number of amazing cafes here, namely, Magic cafe or Shiv cafe, the guests can break here for some refreshments.
Day 3 :Trek From Triund To Laka Glacier ( 8KM, 6 HRS)
Triund is located at an altitude of around 2827 m above the level of the sea and the Lake glacier has an altitude of nearly 3200m. The trekking trail from Triund to the Lake Glacier takes nearly 3 hours for completion. The participants can visit Lake glacier and take the spectacular views from the glacier. The participants need to return to Triund where the tents are prepared for an overnight stay.
Day 4 : Trek From Triund To Dharamkot (5 KM, 4HRS)
From Triund, one can also travel to Dharamkot. The trekking trail is well laid and well defined; hence the participants will not face any troubles as such. On Day 4, the trekking expedition to Triund comes to an end, but its charm and enjoyment will remain like a fond memory in the hearts of each and every participant.
KEDARKANTHA TREK : ULTIMATE DESTINATION FOR WINTER TREKKING ENTHUSIASTS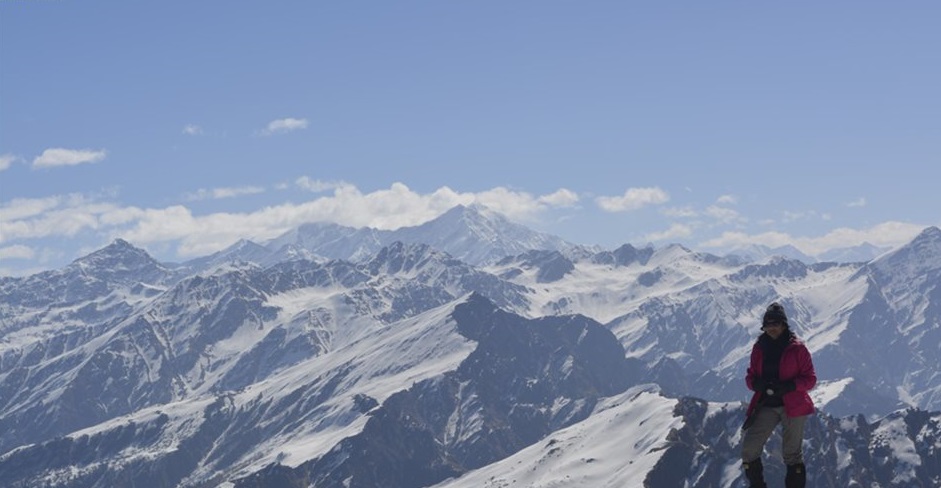 Among the vast himalayan ranges in the north of the Indian Subcontinent lies the highest known mountain peaks in the world. Due to its extreme height above the sea level makes the weather too harsh which results in lesser winter trekking expeditions except for high spirited enthusiasts. Kedarkantha Trek is one such beautiful peak regions in this place to be explored on due to many reasons. It starts from a stretch of alpine forests which is paved with brown leaves. The starting point of the trek is a small forgotten village named Sankri in the heart of the Himalayas which is an amalgamation of the natural order and the vibrant human civilization. Purola, Nowgaon and Mori are some of the places here which are characterized by the lush green valleys and alpine natural beauty.
The entire trek is composed of some of the most famous peaks and summits in the himalayas. Juda-ka-talab is a campsite here which is serene and bountiful to stay and look at. Kedarkantha Trek budget is a bit expensive. The cost per person is Rs.10290. For Kedarkantha Trek booking one must know the following day to day activities.
Itinerary :
Day 1: Drive from Dehradun to Sankri (6,450 ft).
Day 2: Trek from Sankri (6,450 ft) to Juda Ka Talab (9,100 ft).
Day 3: Trek from Juda Ka Talab (9,100ft) to Kedarkantha Base (10,600 ft).
Day 4: Trek from Kedarkantha Base (10,600 ft) to Kedarkantha Peak and back to Kedarkantha Base.
Day 5: Trek from Kedarkantha Base (10,600 ft) to Sankri.
Day 6: Sankri to Dehradun Drive back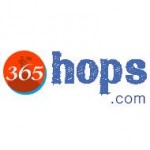 Comments
Comments