For adventure and thrill seekers, North India is the best destination in the country. From trekking to paragliding to adventure biking to river rafting, North India offers something for everyone, and for those daredevils who want more, can get a bit of everything. The best thing about adventure touring in North India is that you can do all this in a budget, no matter how big or small that is. Below are the top things that we recommend you should definitely check out if you are planning an adventure trip in North India soon.
River Rafting in Rishikesh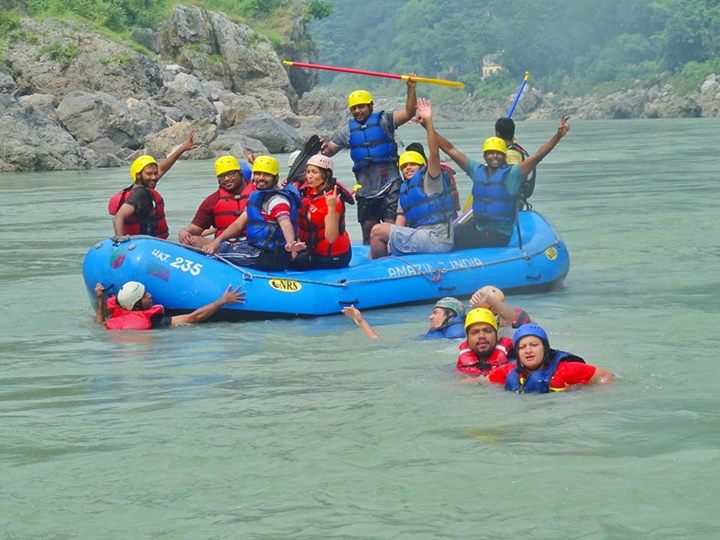 The Rishikesh river, known for its pristine rivers, holy sites and picturesque valleys is also home to one of India's premier rafting locations. If you want to try something new and exciting, don't miss out on this white-water river rafting in Rishikesh. As you raft through the clear waters, you can admire the breathtaking scenery of mountains and greenery while rushing through the strong rapids. River rafting takes you on a 9 km or 16 km adventure course for different packages.
River rafting at Rishikesh opens at 9AM, and runs till 4PM in the evening. When you arrive at the rafting location, you should talk to the instructor, who will tell you about rafting and gives you tips you should take on your trip. You should then put on the safety gear, grab your paddles and off you go into the rapids.
While rafting is available all over the year, barring the monsoon season from June to September, February to May is the best for river rafting in Rishikesh season. The closest airport to Rishikesh is in Dehradun, but you can also come from Delhi by either bus or taxi. The closest railway station is in Haridwar, about 40 kilometer from Rishikesh.
Rafting need not be very expensive, as rafting in Rishikesh cost can start from as low as 600 rupees per person to as high as 2500 rupees per person. You can also opt for all-inclusive packages for rafting, which includes transportation and accommodation as well, depending on your budget.
Jungle Safari at Jim Corbett National Park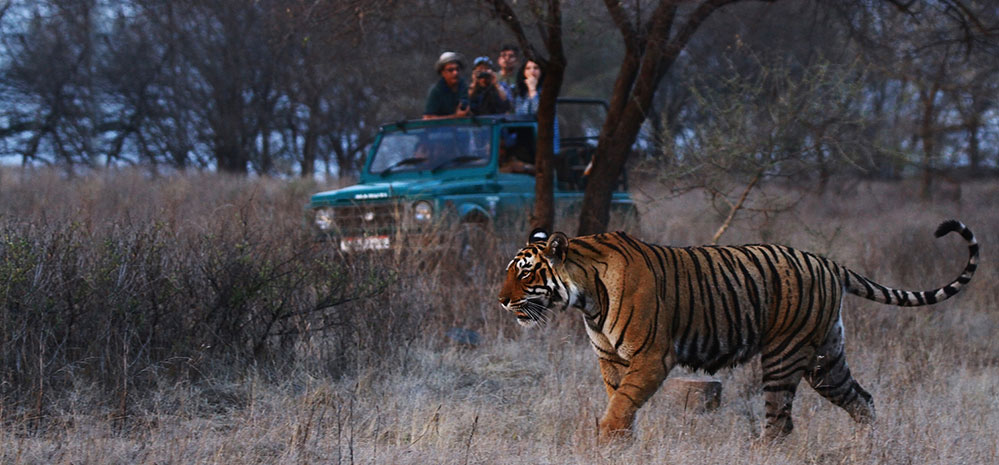 For the nature lovers out there, jungle safari jim corbett, is something you should do at least once in your life. The Jim Corbett National Park is located in the magnificent state of Uttarakhand's Nainital district and is part of the larger Corbett Tiger Reserve, a Project Tiger Reserve. Corbett's magical landscape is well known and fabled for its tiger richness. Corbett National Park, established in 1936 as Hailey National Park, holds the distinction of being India's oldest and most prestigious National Park.
It covers an area of 520 square kilometres and is made up of hills, marshy depressions, riverine belts, grasslands, and a large lake. It is one of the few tiger reserves in India that allows overnight stays in the park. The park's nature and wildlife viewing is done in an open four-wheeler Jeep and on elephant back. The national park, which is home to a healthy population of tigers as well as rare species such as otters and the endemic fish-eating crocodile, is one of the most popular destinations for wildlife enthusiasts. The most popular destination is Dhikala, which is located on the outskirts of the vast Patil Dun valley.
The perfect way to do a Jim Corbett safari is by a jeep safari in Jim Corbett, which lets you witness the diverse flora and fauna the Park has to offer. Jim Corbett Safari Booking should be done in advance to beat the rush, and to ensure that you get the best seat possible.
Trekking at Kheerganga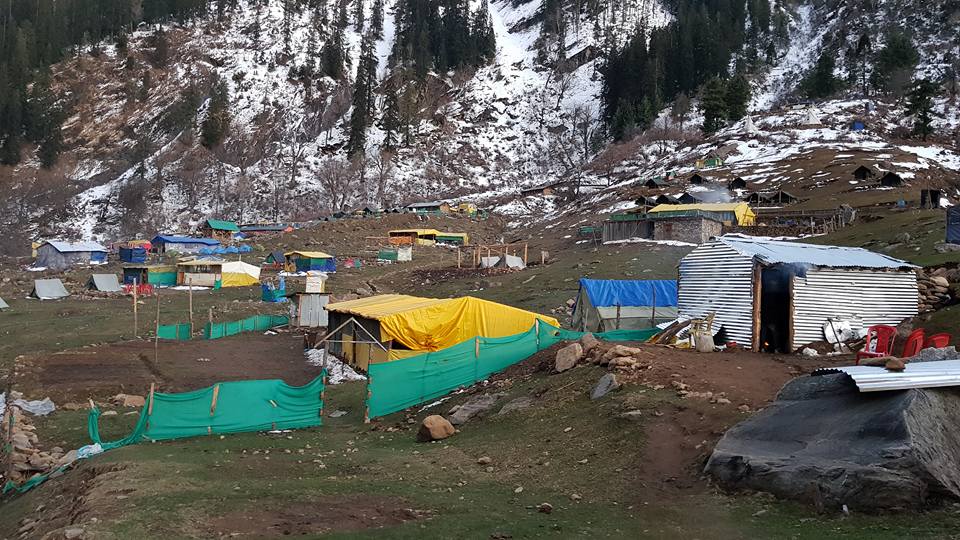 Kheerganga Trek (Khir Ganga), at a height of about 2950 meter, is one of Himachal Pradesh's most well-known trekking destinations. Kheerganga is located deep in the Parvati Valley in Himachal Pradesh and offers trekkers a wealth of memorable experiences. Kheerganga is said to have been Lord Shiva's abode for thousands of years. Kheerganga Trek's temperature changes with the seasons – winters can be bitterly cold, with snow blanketing the landscape in glistening snow, with temperatures hitting negatives and snowfalls being common. During the summer, the temperature can reach 26 degrees Celsius during the day, which occurs in late May or early June.
The trekker can choose to do the trek at any time of year based on his or her weather preferences, and the trek is appealing in all weathers and months, whether it is December or May. It is a short, easy hike that even inexperienced hikers can complete. The trek covers a total distance of 24 kilometer, with the terrain remaining a gentle incline or decline throughout, though it does get relatively steeper in some places. It is easily covered in 1-2 days.
The itinerary of the trek depends on your budget, and the cost can also vary accordingly. Early booking is always preferred for a trek. A typical two day trek starts at Barashaini, with a 12km long trek to Kheerganga. The camp is setup at Kheerganga and you stay the night there. The next day, you return back to Barashaini.
Leh Ladakh Bike Trip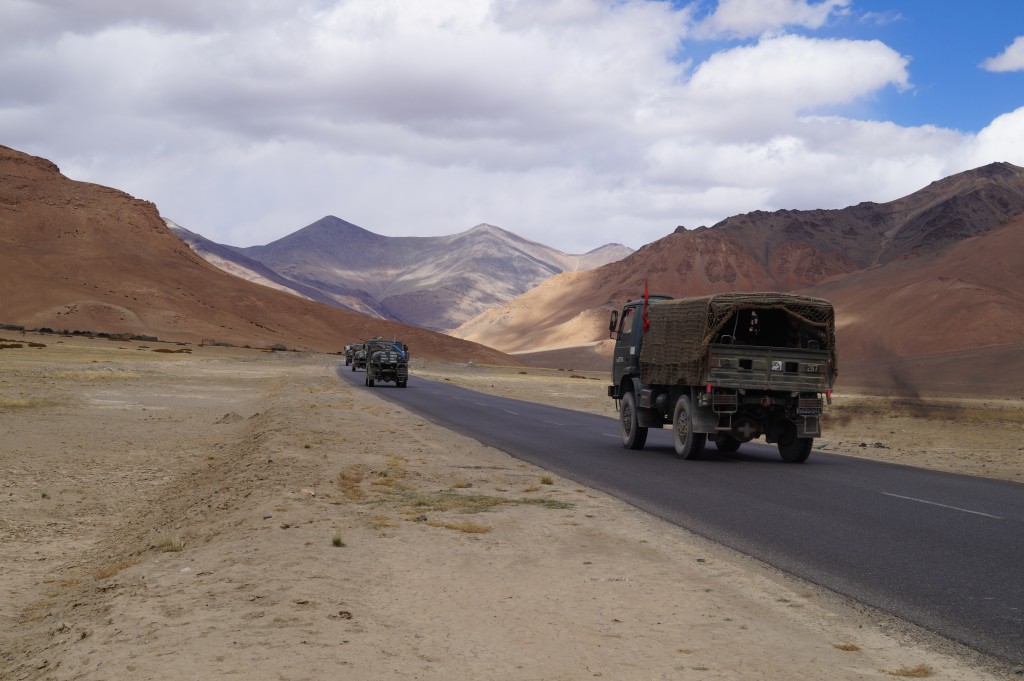 Leh Ladakh bike trip is on the list of every motorcycle rider. The best way to experience this is to do a Leh Ladakh bike trip from Manali. Ladakh is a union territory declared by the Government of India in 2019. It is a Himalayan kingdom with an average elevation of 11000 feet to 18000 feet above sea level.
There are numerous tourist attractions in the area. Ladakh's main attractions include Nubra Valley, Pangong Tso, Leh and its surrounding areas, the Khardungla Pass, and many others.
The Leh Ladakh bike trip itinerary depends on your budget as there are a lot of Packages. To keep the Cost low, you can plan an eight-day Road Trip, covering all important locations along the way. The first day, you arrive at Manali and do local sightseeing and pick up your bike. The second day, you ride to Jipsa from Manali and pass Khkasar, Tandi and Gondla villages. The next day, you ride to Sarchu from Jipsa, which is 16040 Ft above mean seal level, and stay at a camp. The next day, you ride to Leh, and you stay at Leh and explore the day after.
On the sixth day of the Tour, you go from Leh to Nubra Valley touching Khardung La pass, the highest motorable pas in the world, and on day seven you go from Nubra Valley to Pangong Tso Lake. On the last day of the trip, you ride back to Manali.
Chadar Trek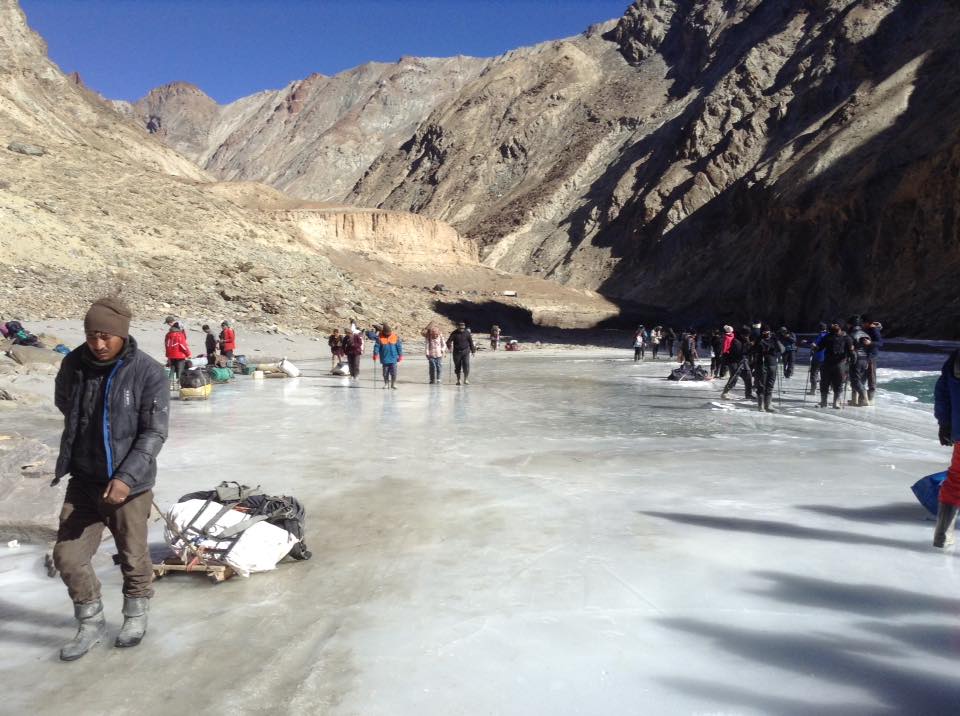 For the trekkers out there, Chadar Trek is the perfect winter trek in the country, The Chadar trek distance is 62 kilometres, with an average trekker walking 10-15 kilometres. It takes them about 5-6 hours of walking per day to cover the required distance. Despite the fact that the walk is straight and has less elevation, the extreme cold and broken trails make this trek more difficult. Work on your endurance and stamina at least a month before your trip.
January and February are thought to be the best for a Chadar frozen river trek. This is because the area experiences winters around this time, with temperatures ranging from -5 to -25 degrees Celsius. Furthermore, the Zanskar river is completely frozen during this time, making for an ideal trekking experience.
Chadar Trekking can only be done from January to February, so the roads to here are closed due to heavy snowfall. The only way to get here is by air, and Ladakh is also easily accessible by air; simply book a flight to Leh Kushok Bakula Rimpochee Airport.
Chadar Trek is a great budget option for those looking for a fun out of the world experience. It is also recommended that you have prior trekking experience, especially in winter before embarking on this trek. The cost of this trek can be around 18000 rupees. The itinerary can be planned for nine days including arrival and departure from Leh.
Paragliding in Kamshet
This one is a sort of a wildcard entry. You don't need to go to the far north to experience paragliding. In fact, you can do paragliding in Pune, and Kamshet is a great option for those who are price sensitive.
Because Kamshet is located in the Sahyadri Mountains, most take-off locations require some hiking. The tropical savanna climate keeps the area around 30 degrees Celsius all year, but April is the hottest month. Kamshet can be cold in January, with the coldest days reaching just above 10 degrees Celsius.
When paragliding near Mumbai and Pune, you'll see open skies, mountains, valleys, rivers, and countryside. Paragliding in Kamshet is hillier and more spacious compared to Lonavala and the likes. It is a truly heavenly experience, and make sure you bring your camera to capture the spectacular sunsets that Kamshet offers.
The best time to go paragliding in Kamshet is from October to May. Thermic conditions are excellent for sustained gliding between October and February, and hotter days promote fast acceleration and soaring from March to May, especially when there are winds stronger than 20 km per hour blowing.
The cost of paragliding is affordable in Kamshet, and rates starts at 3000 rupees for tandem paragliding. Kamshet has four paragliding locations. Tower Hill (East and West), Shelar Hill, and Pawna Hill are all nearby. Tower Hill's take-off point is 900 metres above sea level, or 230 metres above ground. In addition, Shelar Hill's take-off point is 720 metres above sea level.
Kuari Pass Winter Trek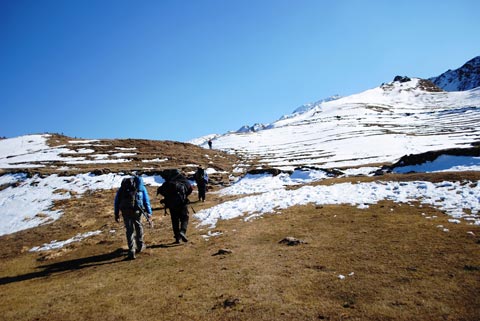 We end this list with the magnificent Kuari Pass Winter Trek. Literally named "The Doorway", The Kuari Pass was first explored by Lord Curzon, and it is also known therefore as the Curzon trail. The pass is located at an elevation of 3876 metres. On this track, you'll be travelling through a lovely canopy of trees. It consists of a series of woodlands and meadows. The Kuari Pass hike is suitable for both novice and experienced trekkers.
The Kuari Pass trek begins at Joshimath, Himalayan district of Chamoli, which has become a popular destination for hikers and pilgrims in this region. The Pancha-Prayag – particularly, Devprayag, Karnaprayag, Devprayag, and Rudraprayag – is formed by the confluence of many rivers, including the Pinder, Kaliganga, Nandakini, Birehiganga, and Dhauli Ganga. The trek moves on to through small settlements within remote locations in the Himalayas. Walking through these communities on the Curzon trail is a terrific way to learn about the lives of the locals.
The trip takes you up and down a few lower passes, including the Vinayak pass and Tali top, before arriving at the route's highest point, the Kuari Top, at 13990 feet. This walk is not too demanding, and it pays off handsomely for the physical exertion with breathtaking vistas of some of the Himalayan Range's greatest peaks. The trek's highlight is a view of the Nanda Devi Massif. The trek can be done in five days and four nights, and is extremely popular among, budget conscious trekkers. We provide online booking for the trek, and the cost of packages starts at rupees 12000.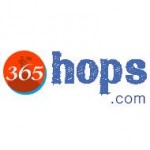 Comments
Comments