PENN FOREST TOWNSHIP, Pa. – A desire to work in a foreign country would be a common cliché. But working abroad for an offbeat industry might just land you a dream job while boasting about it proudly.
Several whitewater rafting organizations in Carbon County (United States) are hiring for their peak season.
A company called Soon Pocono Whitewater in Carbon County is gearing up for the customers ready to flood out on the water. Several spots need to be filled before the season starts in full swing.
"I need a job badly, but I might try the rafting guide," Sean Sparacio of Jim Thorpe Area High School student said. "That sounds cool."
Andy Fogal, Manager at Pocono Whitewater river was trying to recruit at Jim Thrope Area High School. He was looking for some students to join his team.
"Lot of spots to fill and Jim Thorpe High School is a great spot," Fogal said. "We get a lot of good kids."
A whopping number of 100 spots are up, to be filled by the company. The jobs range from rafting guides, retail and food service jobs and also paintball guides.
"Training for our whitewater season starts usually like right in the middle of May when most universities get out, and it will go all the way through June," Fogal said. "So even high school kids have plenty of time to get into the training for the whitewater."
There are already people out on the water, though the busiest whitewater rafting season starts from June to August.
"It might be a little snowy out there still, but with all the snow and rain comes great whitewater," Fogal said.
As reported by Newswatch 16, the booth by Pocono Whitewater garnered a lot of attraction as several high school students stopped by and picked up applications for this season.
"Absolutely, I love it," Ushriya Davis, a student, said. "It's like perfect weather in the summer. Great experience. It's a lot of fun."
Source – wnep.com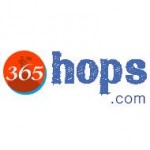 Comments
Comments