Jim Goodwin said something beautiful once. He said, "The impossible is often the untried." And so we came across the story of Clément Seigeot who flew on a hot air balloon over the unlikeliest route ever. A place, where no one ever thought of flying a hot air balloon, Wollongong coastline is an unpredictably windy area with dense population, almost negligible landing spaces and abutting escarpments. In short, it is not suitable for balloon-flying.
But that was something that did not go down well with the hot air ballooning champion, Clément Seigeot who waited for three full months in order to have the right climatic conditions for a hot air balloon flight. And as we learnt in kindergarten, God helps those, who helps themselves, finally on April 4th, he and two of his crew members took a flight in the predawn darkness.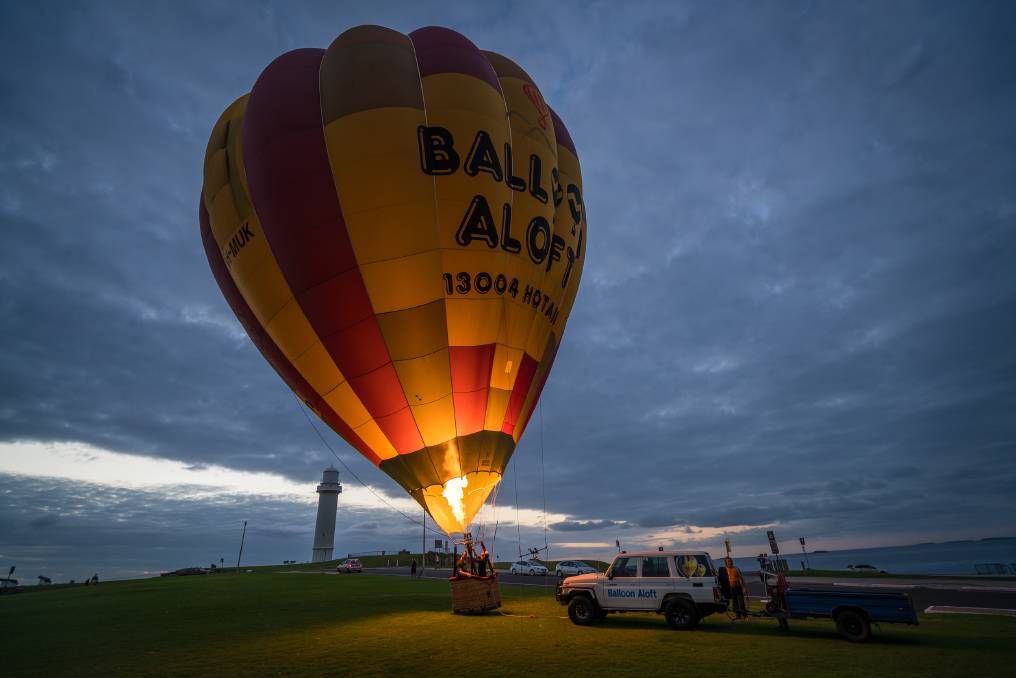 Inside a giant basket beside the Wollongong lighthouse, Clément Seigeot was drifted apart and as he let the wind take him to the whitewashed rim of the Pacific Ocean lapping at the Wollongong shoreline, it was the moment when he fought against all odds made it possible.
After completing the ride, Clément Seigeot said "I have never [flown a balloon] over the ocean. I was a bit nervous, I was pretty sure everything was OK. But you are pushed by the wind – I don't have a steering wheel. You're never 100 percent sure."
3rd Annual Franklin Hot Air Balloon Festival Got Delayed After Storm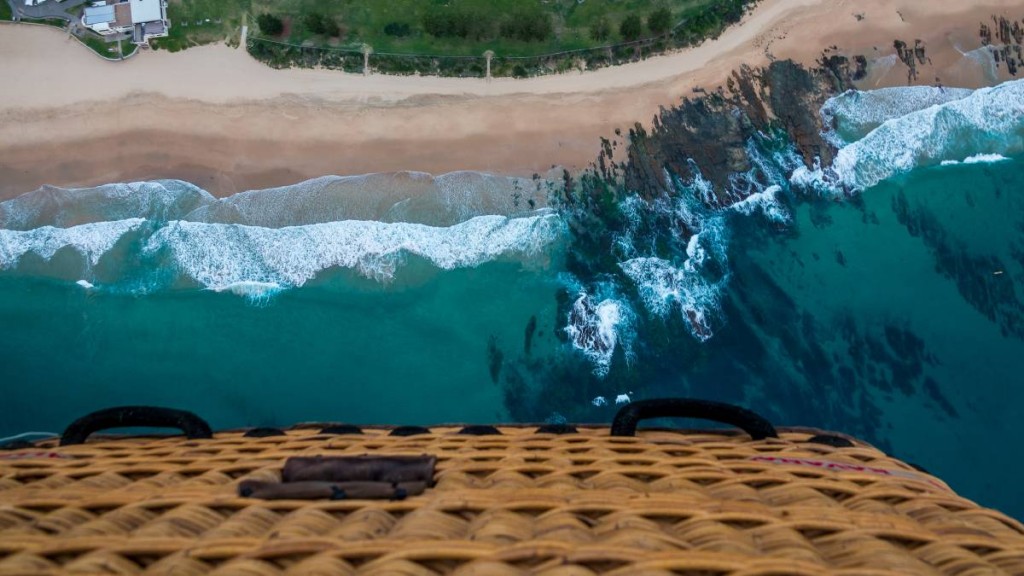 Clément Seigeot took his first flight in the hot air balloon while he was three and at the age of 17, he was a certified ballooning pilot. As he turned 27, he became the national champion in France after being a runner up for three consecutive years. After piloting balloons in every country in Europe, Russia, Dubai, Japan and USA, it became a dream to fly in Wollongong when he shifted his base to Mt. Pleasant 18 months ago. He moved to the Illawarra in 2016 after he took up a job with Balloons Aloft Camden.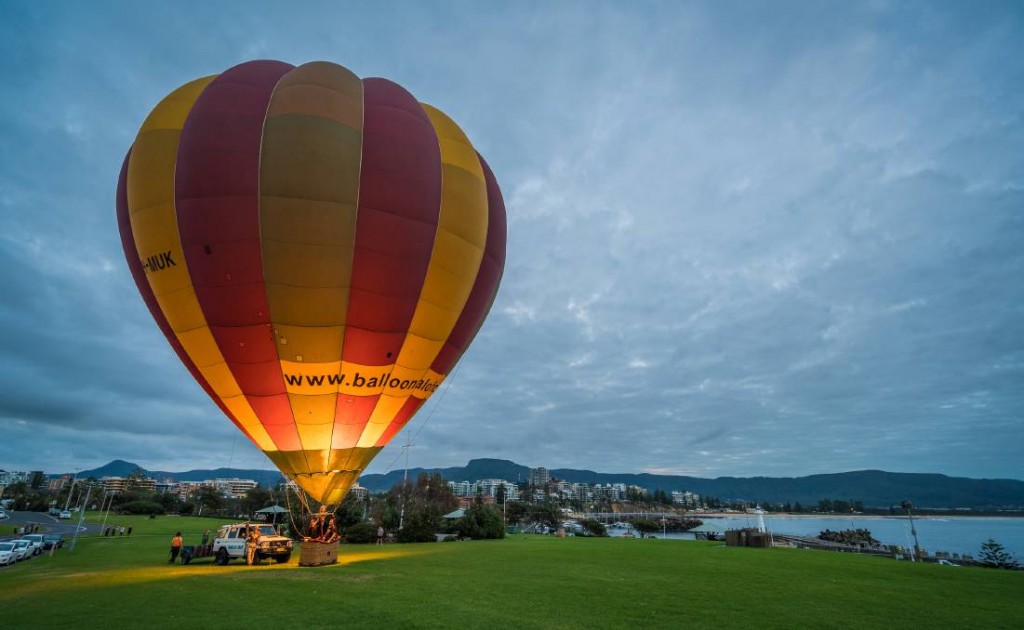 Regarding hot air balloons, he said, "You take off and you don't know where you're going; every flight is different. There's no traffic, you have a 360-degree view with no noise. It's so peaceful."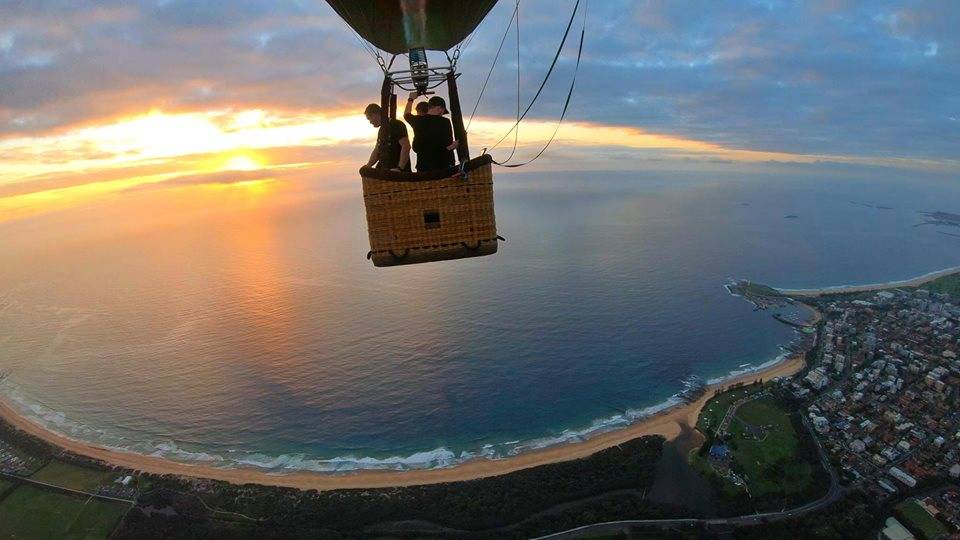 His flight on 4th April was the first ever balloon flight over Wollongong and is a result of months of preparation and groundwork. He run checks on local air space restrictions and found out that he absolutely has to avoid the nearby skydiving drop zones during operation hours. And so after checking the forecast models for almost 100 times, he launched 3 helium-filled test balloons in sky for an hour. Travelling for about 1.5 kms over the sea, he came to land safely at Guest Park at Fairy Meadow. Hats off to your determination Mr Seigeot.
Last Lap – A NASCAR Themed Hot Air Balloon That Pays Tribute To Legendary Drivers
Source – illawarramercury.com.au
Comments
Comments