"Sometimes all you need is twenty seconds of insane courage and I promise something great will come of it." - Benjamin Mee
Take a jump and get ready to see the unseen. Yes, Paragliding in Bir Billing can give you a heart stealing experience, something you might only have imagined in dreams. Located in the upper reaches of Kangra, Bir Billing provides such ideal location to launch and a lot of  places to land, that it has become one of the most beautiful and ideal paragliding site for the adventure junkies like you.
So why Bir Billing as there are a lot of other places also that are ideal for paragliding.
Well! For starters, Bir Billing has hosted the first ever world cup for paragliding that happened in 2015.
The climate of the place is suitable for any air-borne gliding sport. The topography as well as the height of the mountains are just right for a long range paragliding experience.
It provides one of the best takeoff and landing site. The winds are extremely smooth and incredibly favorable which ensures a perfect and easy takeoff. For a safe landing, you need sites that are risk- free  with minimum threats of accident and an easy and quick help whenever needed. The landing sites in Bir are ideal according to all the requirements.
It has the best climatic conditions suited for paragliding. Bir gets an average thermal of 5m per second which without a doubt makes it one of the best places for paragliding in the world. In the ideal season of May-June, the thermal of 6 to 12 m gives a flyer a perfect uplift to fly up to 5000 meter. I mean cummon people, how much cooler this can get?
The cloud base, that is the base of the cloud, measured in meters/feet, is an important factor for paragliding. The higher the cloud base, the more height you can gain in your flight. With 4000-6000 meters of a cloud base, there is no further mentioning that Bir Billing is one the most beautiful and ideal site for flying in the air.
Now that we have told you, Bir Billing is such an amazing place and a must go for you, let us tell you the most ideal time as well. Although, you can visit here all time long, but considering the weather conditions in mind, the most ideal time is March to May and September to November.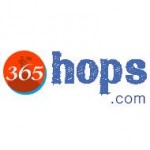 Comments
Comments