There is a very famous quote from Erin Hanson, "And you ask: 'What if I fail?' Oh, but my darling, what if you fly?" This is what I had in mind for my entire journey till the time I landed safely back to Bir from Billing. Adventure is what I live for and having self doubt before each challenge is what I am used to. So, I always put a thought in my mind and cling to it till the time I have accomplished what I have decided for myself.
And this time, it was jumping off a cliff which is nothing but just 8000 feet above the sea level. Oh yes, being Asia's largest and world's second largest paragliding spot, Bir Billing has become a pilgrimage for adventure enthusiasts like me and so I thought, it is finally high time to pay this place a visit and make this a part of me for the rest of my life.
Having a bunch of adventure geeks as my friends, it is usually not very difficult for me to go on spontaneous adventure trips and so a group of 6 people sat on a bus and left for Bir which is 533 kms from Delhi. If you have taken this trip or are planning to take it up in future, one thing you would realise is how the air around you changes as you move away from the crowded streets of Delhi. You automatically feel fresh and happy for no particular reason at all and trust me this is one reason, people run towards mountains whenever they get a chance.
Day 1 – Exploring Bir and soaking it all in
So we reached Bir in the morning and decided to give our bodies time to adjust to clean air around for the rest of the day

We booked a homestay in Bir, freshened up, had breakfast and left for exploring the village. Trust me, for a mountain geek like me, this was such a delightful treat to the eyes.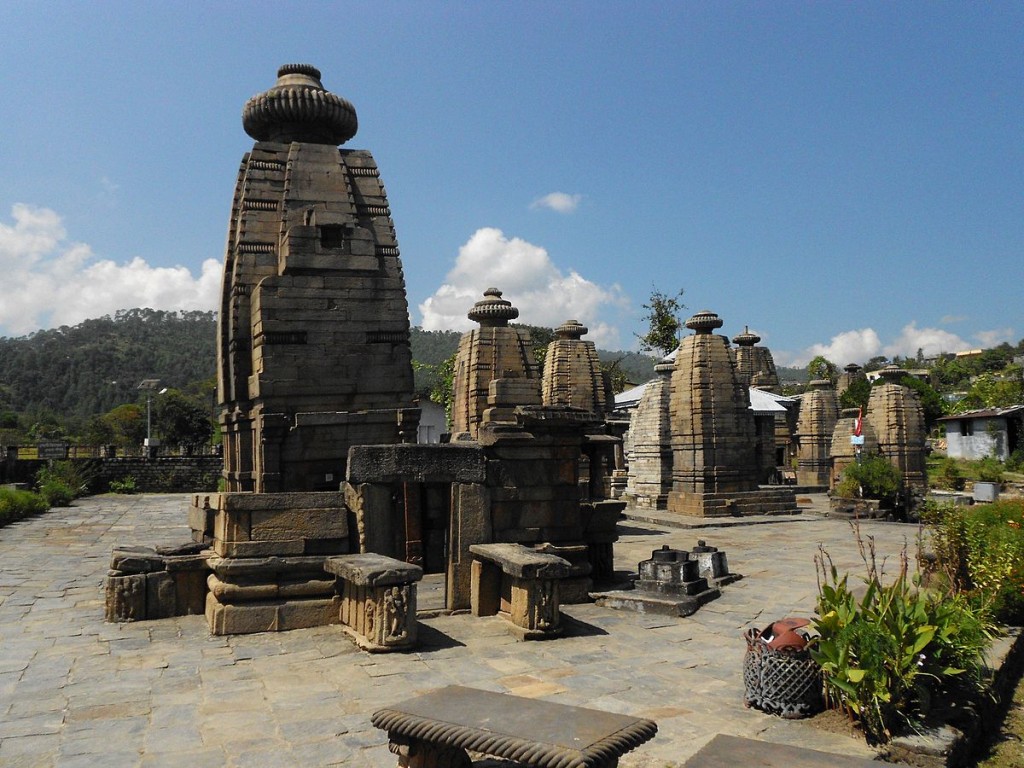 We visited Baijnath Temple, the 13th century temple dedicated to Lord Shiva as Vaidyanath which means the 'The Lord of Physicians.' Behind this temple was Kheerganga Ghat. Situated on the banks of river Binwa, the water was chilly and crystal clear. Once I dipped my feet in the water, it was a bliss I wanted to experience for the rest of my life <3
Well! The dream got over and we moved on to explore the Tibetan culture and visited a Tibetan Monastery. The solitude there is what you need to rejuvenate your body and soul and we spent a good 2 hours there enjoying each other's company without uttering a single word out of our mouth.
We also rented bikes for the evening and went for a little stroll around the valley and watched a perfect sunset. The bike ride here can be a little dangerous and so i sincerely suggest you people, be very sure before you think of doing this activity.
Day 2 – Time to visit Billing
The second day was the time to go to Billing and enjoy our pilgrimage spot. We had our camps booked there. The prices for camping as well paragliding is as follows: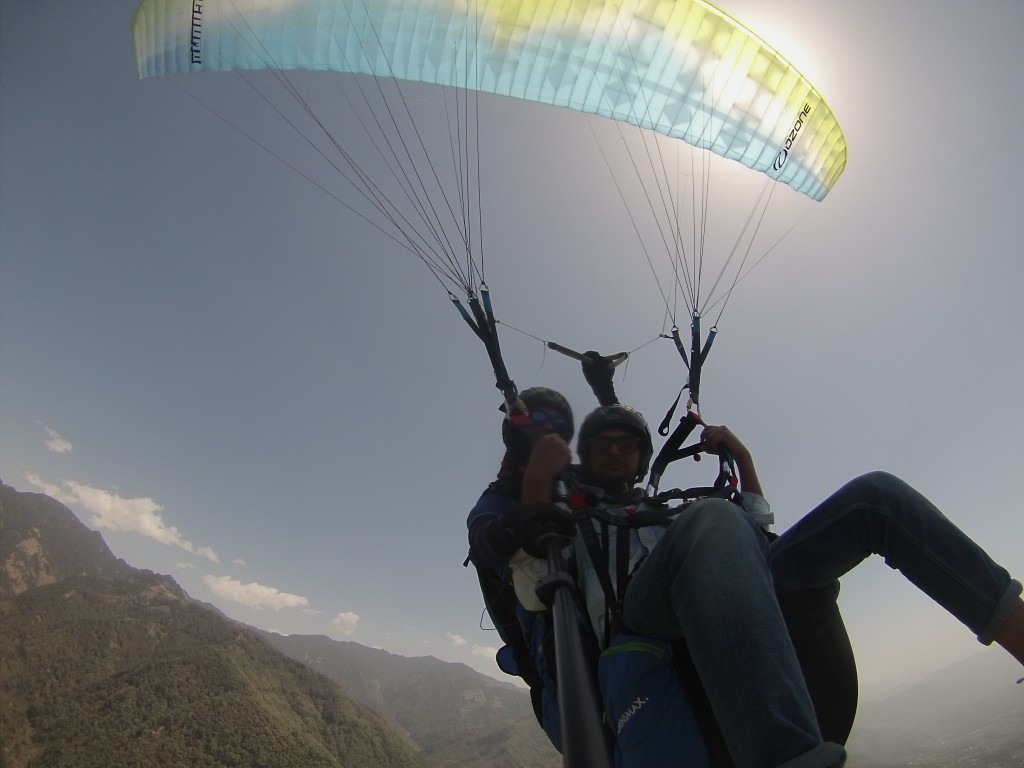 Cost Plans :

>

Plan 1 – 1700 INR per person : Quad Sharing Per Person (Only Camping)

>>

Plan 2 – 1800 INR per person : Triple Sharing Per Person (Only Camping)

>>>

Plan 3 – 2200 INR per person : Double Sharing Per Person (Only Camping)

>>>>

Plan 4 – 4000 INR per person : Double Sharing and paragliding Per Person

>>>>>

Plan 5 – 3600 INR per person : Triple Sharing and paragliding Per Person

>>>>>>

Plan 6 – 3500 INR per person : Quad Sharing and paragliding Per Person

>>>>>>>

Plan 7 – 4000 INR per person : Triple sharing per tent
You can choose the plan as per your need. The drive from Bir to Billing takes you one hour and is a little roll and roll over the mountains. Therefore, I suggest you to save your appetite for Billing and start out with a light breakfast.
As we reached Billing and settled in our tents, I realised, it cannot get better than this. Imagine a book in your hand (I am bookaholic, you can imagine anything at all), with a coffee mug and a beautiful view of an endless valley from your tent. This is how magical it is up there guys. The best thing about camping in Billing is the property is just 10 minutes walk from the Paragliding site and is on the edge of the cliff with no obstruction but an endless valley to stare at all day long. Trust me, I am reliving that moment again while writing about this because it was just so beautiful <3
We had a hearty lunch and danced and sang around a huge bonfire at night. We decided to sleep early because our paragliding flight was scheduled for the early morning. And so I slept with a lot of dreams in my eyes and what can I say, it was the best night I had after days.
Day 3 – The Big Day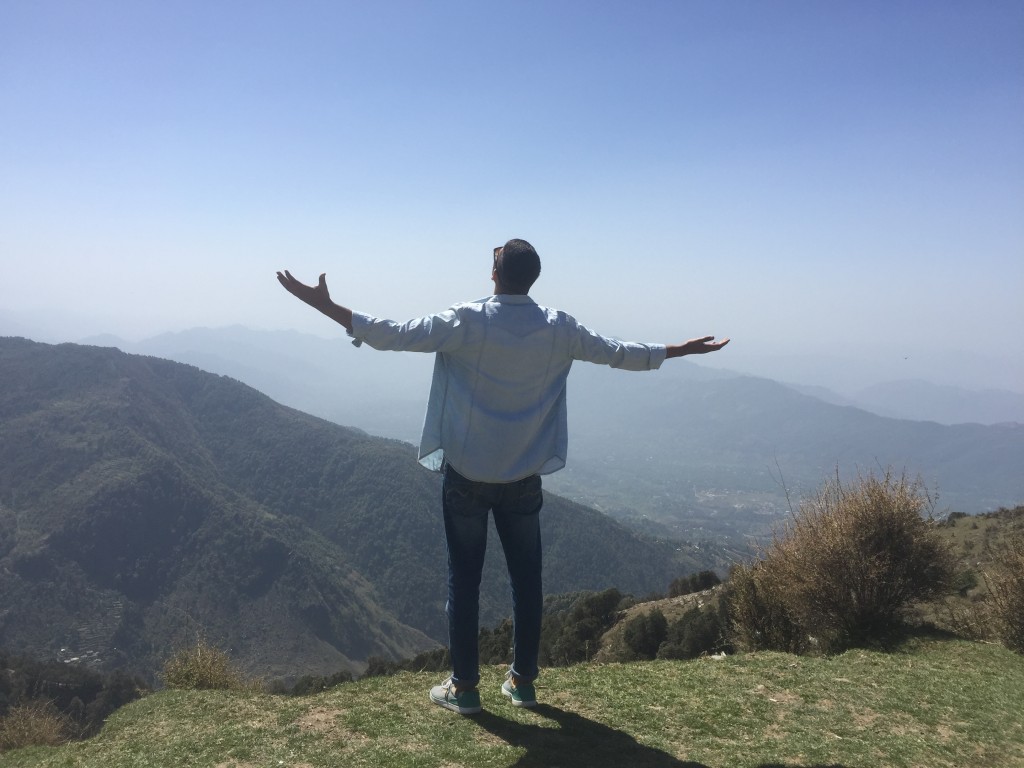 Oh yes, it was time to fly like a bird, baby. I got up early morning and enjoyed the sunrise which was just so breathtaking that it boosted up my morale even more. We reached to the paragliding site and then it was just time for me to start running and jump off the cliff. It was not easy, but all I need was to be insane for 20 seconds, so I blocked all my thoughts and concentrated on just one and there I was, in the sky flying like a bird with all my worries left behind to the ground. I have a slight phobia of heights so I took a little time before I looked down. I adjusted my eyes first to the immediate scenery and then when I was confident enough, I dared to look down. Trust me that was the best time of my life and as I grew addict in just 10 minutes, I am very sure Billing would keep calling me again and again and every time it does, I must go.
And so I touched the ground. Yes, I did it and now it was time to go back to reality.  Our luggage was sent to Bir by the camping people and we had a bus to catch after lunch. As I was moving towards Delhi, it was mixed emotions for me. The happiness of striking off one more thing  of my to-do list was mixed with the sadness of leaving the air around that place. Trust me the air up there was so clean and pure that you would just hate yourself for going back to Delhi. But that's life and here I am sitting on my sofa writing about this wonderful adventure. One thing is for sure, my body is here as I write, but a part of my soul is still in the sky flying like a bird.
Comments
Comments