One of the most famous haunts for people looking to do river rafting, is river Kali. The natural border for India-Nepal that only stands second to Himachal Pradesh's eclectic places for some nail-biting river rafting experiences, might close down indefinitely.
The river flows from Nepal and enters India through Pithoragarh. The river stretch between Pithoragarh and Champawat has become quite famous among rafters. Only in the last few years did it become so famous and tourists are only going ga-ga over it.
The SashastraSeemaBal (SSB) that conducts patrolling along the India-Nepal border has said that rafting activities would not be allowed on this river. Kali River forms a natural international border between the two nations.
After the order was issued, a group of tourists who had gone to Pancheshwar had to return from without doing rafting.
The KumaonMandalVikas Nigam (KMVN) is an organisation that trains the local youth in rafting under the Border Area Development Program in this area since decades. They have told the press that they are analyzing the order and would be talking with the government.
Mr. TS Martoliya, the general manager of KMVN, an agency of the state government promoting tourism in the Kumaon region, said rafting was held on Kali River by private operators since 2005, but now unfortunately it is getting stopped. "The SSB officials have said the permission would have to be taken from the ministry of external affairs for this as it is an international issue as the river forms the international border between India and Nepal," he said.
Mr. Ganesh, the owner of the company Red Chilli Adventures, that operates rafting on Kali River near Pancheshwar, said there were 8-10 rafting companies in Pithoragarh and their businesses were going down due to the order.
"We already have permission from the tourism and forest departments and why is the SSB interfering in the matter when there is no war like situation or dispute at the border," he said.
Some people are seeing another angle to this whole event. Political observers are relating this action of the government to the recently sworn-in government of Nepal that might have pressured India to stop the rafting on this stretch.
"The Maoist government headed by KP Sharma has always been opposing India and trying to derail normal relations between both the countries," said LL Varma, a retired professor of political science.
This definitely is a set-back to the tourists whose itinerary mostly includes this sport and several adventure companies who rely on this river for a regular source of income. We can only hope that the leaders of both the countries are able to resolve this issue soon and that the rafting can resume.
Source – Hindustan Times.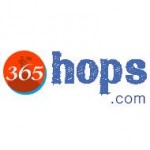 Comments
Comments