"If it scares you, it might be a good thing to try." - Seth Godin
When I was a little girl, my grandma used to tell me a story of a little bird and view of the world as it saw from above. From that moment on, I wanted to experience the feeling of flying in the clouds and  looking at the world  from above and what better place to live your childhood dream than Bir Billing.
The air of this place is such that from the moment you set foot at its soil, you would know  somewhere deep inside your heart, that something awesome is going to happen and your life would never be the same again. Flying high in the sky does not only give you the adrenaline rush, it cleanses your soul and make you realise, how small you are, in this vast world. It makes you humble and connects you to your spiritual side.
I know, you all are really excited to know everything there is to know about Bir Billing. Stay calm because that is what I am here for

Paragliding is simply flying in the air with the help of wings hanging above your head. It is nothing but a glider that uses inflated wings of an aerofoil shape. The gears and equipments used in this sport are highly portable and can easily fit into a backpack.
One of the most convenient flying style, paragliders relies upon the pressure difference that are caused due to air currents to stay afloat in air. It is very easy to take off by running a few steps. Landing the glider is simply done by steering it into the landing area gliding down for a very gentle touch down.
Types of Paragliding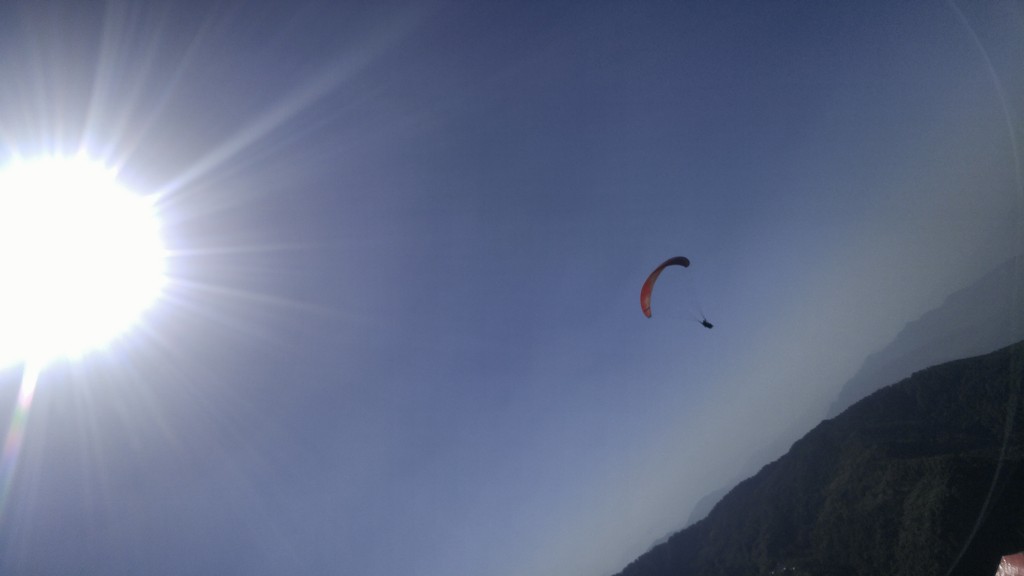 There are Two Types of Paragliding :
Tandem Paragliding – This is done with the trained professionals and no prior training is required. It is the perfect type for those trying this sport for the first time.
Solo Paragliding – This is done by solo paragliders and you need to undergo 15 to 30 days training and a certification is needed before you take up your first solo flight.
Why Bir Billing?
I cannot stress this enough but Bir Billing is without a doubt the best paragliding site in India. One of the foremost argument in its support is that it has hosted Paragliding World Cup in the year 2015 which was a huge success. Besides this, there are few other reasons:
It offers the most beautiful take off and landing sites in India. In addition to this, the smooth winds and safe landing site with arrangements of quick medical  help are some of the other helpful factors.
Bir Billing has the best climatic conditions for paragliding including air currents and thermals to ensure a perfect uplift.
Bir Billing has an ideal cloud base of 4000-6000 meter which make it perfect for paragliding.
Best Time for Paragliding
Paragliding in Bir Billing happens all year long except for monsoons. However, the best time to visit Bir Billing is March to May and October to November. Apart from this, it is very important to check the weather conditions before you plan your trip to Bir as you do not want to get disappointed once you reach this majestic place.
Cost of Paragliding?
The average cost of a 15 to 20 minutes flight is 1700-2500. There is an additional cost of a videography if you are using their cameras to make video of  your flight. There is an additional 200 bucks for the photography while you fly which I strongly recommend because it is worth the cost. So all in all, for a perfect flight with videos and photos, it could cost you somewhere between 2700 to 3200 INR.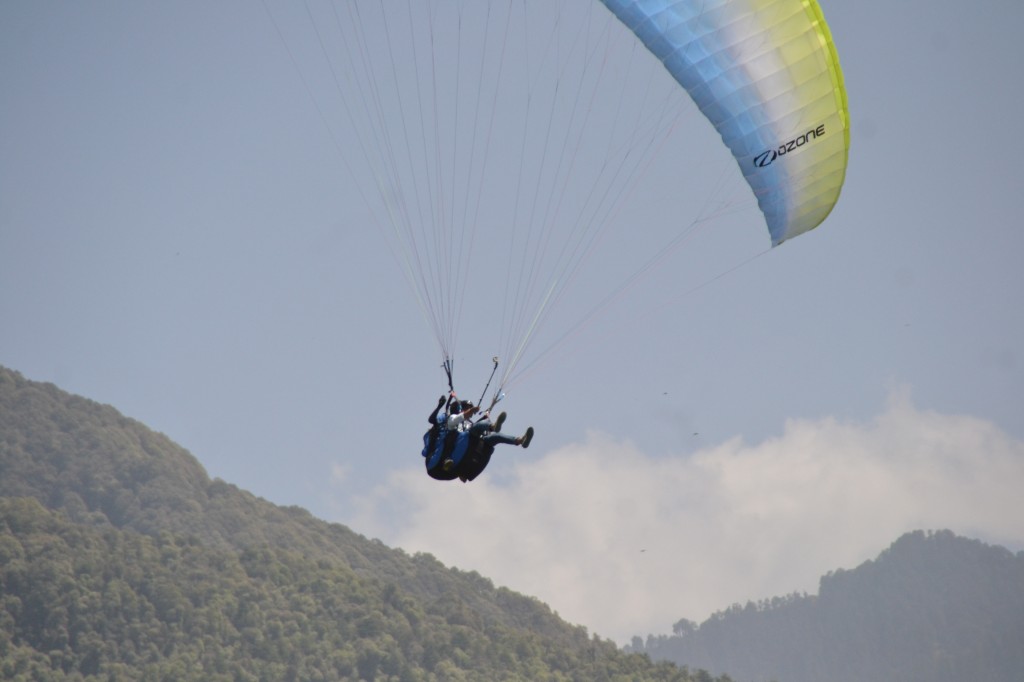 How Safe is Paragliding?
As Hellen Keller said, "Life is either a daring adventure or nothing." This is what is Paragliding for you. It is a guaranteed thrill and can become a bit dangerous at times. But all this can be overcome if you follow all the instructions and only fly with professionals. There are few things you can keep in mind while you are flying like a bird:
Stay calm and prepare yourself mentally beforehand. For this you can watch videos or read other people's experiences.
Do not go solo till the time you are very sure. Also it is always advisable to first go for tandem before you even start training for your solo flights.
Learn the safety instructions by heart. They are your only best friend in the sky.
Wear light clothes and do not overeat before the flight.
Para-Gliding Through The Winds, Just Like Bir-d billing
How to Reach Bir Billing?
The place is well connected by road. You can reach here by bus or on your own car as well.
By Bus – The nearest bus stand is Baijnath which is 12 kms from Bir.
By Train – The nearest railway station is Pathankot which is 100 kms far from Bir.
Where to stay?
There are plenty of options as Bir Billing is paragliders paradise all year long. You can go for a hotel or resort. You can also stay in camps or homestays. The paragliding takeoff takes place from Billing and you can trek to Billing, stay in camps, enjoy the perfect sunrise and then paraglide down to Bir from where you can head back home capturing all the glorious memories in your heart and also in your camera.
So now that you know all there is about paragliding. Just gear up, shake that leg and run to fly high in the sky.
Comments
Comments