When it comes to the skydiving, there are not many people who have the required courage to jump from an aircraft which is at the height of 15,000 feet into the thin air. The challenge is immense as you can feel it in your mind, body, and soul before jumping out of the aircraft but the craze for this adventurous sport is increasing in numbers. There are number of places around the world where you can try it the first time but if you want to live it, then Tandem skydiving in New Zealand with Nzone Queenstown is a must try.
The Nzone is offering the services from last 25 years which gives the dramatic scenery of the town at the height of 15,000 feet. It is one of the most favorite places for the adventure seekers and the place has been awarded the supreme tourism award. Till date, there are over 300,000 people who have conducted the tandem jump which makes it the unforgettable moments for almost all of them. There are different altitudes to choose from as it starts with 9,000 feet to 15,000 feet with the constant speed of 200 KPH. Once you will get on the aircraft, it takes about 15 minutes to reach the highest altitude before you have being thrown out of the plane. Once you will be thrown out, there will be free fall and you will experience a 5 minute parachute ride in which you will enjoy the extra-ordinary scenes around the town.
Depending on the height of the skydiving, the prices may vary and there is also an option to capture the memorable moments which comes with additional charges. The drop zone is located 20 minutes from the central Queenstown in a rural environment. There are lot of improvements in the area which are known to increase the customer satisfaction and experience. The Nzone owns two of the largest commercial skydiving planes available for skydiving which offers the once in the lifetime experience. The new customer reception area has been transformed into a Discovery Zone with educational videos and a viewing area for the parachute packing process. Take a walk through the history of parachuting, the make-up of the equipment used and how the freefall camera systems work. The drop zone also include 6 internet kiosks and new Discovery Zone so you can watch the parachutes being packed and learn about the history of skydiving, the make-up of the equipment involved and how the freefall camera systems work.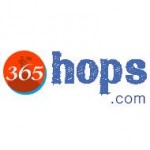 Comments
Comments