"Don't just sit upon the shore-line and say you are satisfied. Choose to chance the rapids and dare to dance the tide." - Garth Brooks
There are many places in India where you can satisfy your thirst for adventure and do river rafting but there is only one place where the experience would be out of this world. Yes, you guessed it absolutely right. I am talking about rafting in rishikesh. Rishikesh is the perfect gateway to an adventure filled weekend after all.
However, this adventure heaven is not open all year long and is closed during monsoons due to flooding water in the rivers. Usually the rafting season is 9 months long starting from Mid-September and lasting till the end of June. But this season can be extended or shortened depending on the advent of monsoons and length of monsoons. river rafting in rishikesh packages
There are mainly 4 Rafting stretches in Rishikesh. There is a small rafting stretch meant for school children and the beginners. It remains opened for the longest duration of time while the longest one, Kaudiyala remains open for shortest duration and is appropriate for the daring adventurists who are always looking up for that adrenaline rush.
So if it is in the Top 30 Adventure Sports You want to Try Before You Turn 30, here is a guide of the various stretches you could try on and their opening season. So hurry up and plan your trip in advance and Book Your Trip Today.
Brahmpuri Rafting Season
"Be Brave, Take Risks, Nothing can Substitute Experience."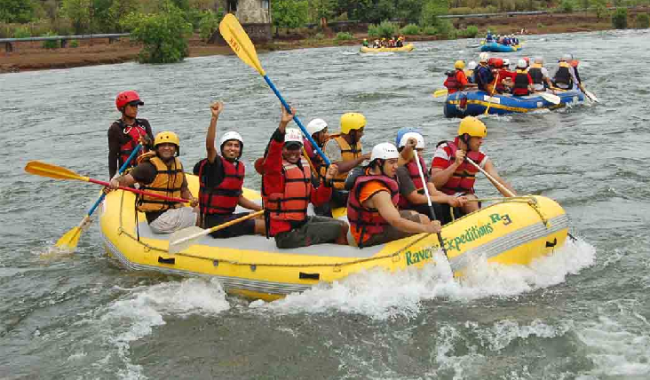 Brahmpuri Rafting stretch offers two options- First is a 9 km stretch till NIM Beach and the the second one is 12 km long and would take you up to rafting in rishikesh cost. This stretch is opened for the longest duration and also the first one to open in Mid September (or sometimes August end depending on the end of monsoons) and last one to close i.e. end June. It consists of Grade II rapids and is best for School Children as the waves are small and obstacles are less.
"A river seems a magic thing. A magic, moving, living part of the very earth itself." - Laura Gilpin
This 16 kms stretch starts from Shivpuri and would take you till Rishikesh. It includes River Rafting, Body Surfing and Cliff Jumping. It opens up almost 7-10 days after the opening of the Brahmpuri Rafting Season and gets closed around the first week of June. This stretch consists of grade III Rapids and is one of the most recommended rafting stretches in Rishikesh. If you are visiting Rishikesh in beginning of June or Mid-September, you are most likely to be offered your bookings for this stretch subject to the water levels of the ganges.
Marine Drive Rafting Season
"Focus on the journey not the destination. Joy is not found in finishing an activity  but in doing it." - Greg Anderson
This stretch is 24 kms long and lasts up to Rishikesh and has mostly Grade IV rapids. It opens up almost simultaneously with the shivpuri rafting season around the first week of October and gets closed end May.
Marine Drive rafting is one of the most adventurous rafting trips in Rishikesh. It is not recommended to first timers as one may complain of fatigue. You start with something small for the beginning. Just remember it's just the beginning and you would come again and again. Major rapids include roller coaster, Three blind mice etc.
"You only live once, but if you do it right, once is enough."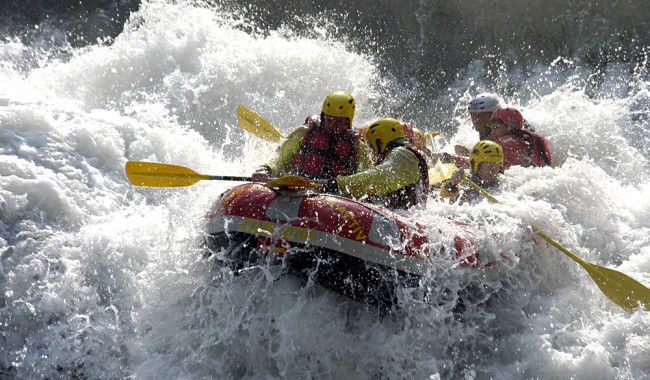 The longest and the most dangerous stretch, it is 34 kms long and contains only Grade V rapids on the ganges. It opens up in Mid-October and closes in Mid-May. The stretch is designed for extreme adventure lovers and River rafting enthusiasts who are seeking an upgrade from Grade III-IV river rafting.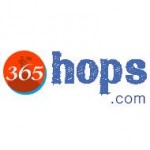 Comments
Comments