'The sound of the roaring while water gushing through the gorge
The thrill of pedaling along the waves
The raft bouncing on the strong currents of the river
The feel of water continuously splashing on the face
And the surprise of raft suddenly toppling inside the water'
 I am undoubtedly talking about the adventures of white water rafting! White water rafting, or River rafting is a sport that requires a raft to be maneuvered through the speeding force of the river. The increasing popularity of the sport is a pretty evident that people no more shy away from this adventure. The assistance of an experienced guide assures the safety and fun of riding on the raft. But the job of a guide is not that easy. Managing 10 things at a time efficiently is an art mastered by these guides.
Who is a rafting guide?
A rafting guide is a trained professional, who is capable of leading commercial whitewater rafting trips. Rafting guide is a well trained person with years of experience. A raft guide's job is to keep people safe on the water. They are tasked with guiding the participants in navigating the boat. Skilled guides read the features of a river and move the boat in such a way that everybody stays safe and have fun. On larger rapids it is the guide's responsibility to prevent the raft from flipping on unsafe places. But sometimes, the guide might just make the raft flip upside down and make everyone drenched inside the water! He will obviously do this on the safe spots. It is termed as 'flip to tip'. Book The Event ::- Rishikesh River Rafting
What is the role of rafting guide in your entire trip?
Typical rafting guides are seasonal employees who work during the spring and summer months when rivers are flowing. An important part of their job is delivering the "Safety Talk". Before a trip, raft guide warns customers of the potential hazards they may face in the water. A good safety talk should cover topics like equipments (PFD, paddle, helmet), how to self-rescue in the event of a swim, how to pull people back into the boat, and learning hand signals. The guides will also go over what to do in the event of a flip, wrap, or strainer. These three main hazards are very important to know in order to stay safe. Safety talks can also include discussions such as "Leave No Trace", plants and animals to watch out for.So the basic task of rafting guide includes:
Run ½ to 1-day trips on the River.
Captains do both, paddle and oar boats, Performs lead and sweep boat duties as assigned.
Determines exact equipment needs for the trip
Fits life jackets, wetsuits, and other rental gear for guests.
Conducts river orientations and distributes guests into boats.
Shares knowledge about natural environment and human history of the area with guests.
Treats guests in a manner that makes them feel respected, valued, liked and cared for.
Packs equipment, unpacks, cleans, and puts away all trip gears after the trip. Stacks and ties down boats.
Washes and hangs out trip rental gear and life jackets.
Puts away all dry gear each morning (i.e., wet-suits, booties, ponchos, life jackets etc.).
Repairs or replaces equipment damaged or lost due to gross negligence that was specific guide's responsibility.
Makes sure that post trip meetings address any issues of the day.
In the event of an accident, takes full charge of the scene or delegates that duty if necessary.
Makes the final call on minor decisions in the event that a consensus cannot be quickly reached.
Brings issues that cannot be quickly resolved to the attention of the Operations Manager.
Looks for ways to serve better to the guest and the company, brings new ideas to management if it involves policy change.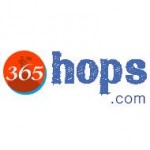 Comments
Comments