"Long you live and high you'll fly
And smiles you'll give and tears you'll cry
And all you touch and all you see

Is all your life will ever be."
Bollywood actors touch many hearts with their daring performance on screen. How will you feel if you find some of the action happening off screen too. There would be nothing like it Right? I am sure if they have done it, you would want to do it too. After all if we want their on reel life love story in our real life, why not follow their real life adventures too. Yes, I am talking about skydiving.
Recently, Ranveer Singh got Befikre in Switzerland and did skydiving.  There are many more in the list. Here is a list of some of your favorite Bollywood biggies who have done skydiving. If this can't motivate you, what else can?
All Rounder of Bollywood – Farhan Akhtar
Director cum screenwriter cum producer cum actor cum playback singer cum lyricist cum etc etc, Farhan Akhtar is probably the biggest daredevil we have in Bollywood. His daredevil stunts were on full display when he filmed the avant garde boy-bonding film 'Zindagi Na Milegi Dobara'. Farhan would never fail to prove who the boss is. He did skydiving in the beautiful city of Aamby Valley. Sure this place would now be full of adventure junkies all season round.
The Sri Lankan Beauty - Jacqueline Fernandez
She is not only glamorous but adventurous too. A deadly combination. She did skydiving in Dubai along with her makeup artist Shaan Muttathil and also thanked her on twitter. Wanted to be on "Top of the World" she said, "This is where I'd rather be." The beautiful Dishoom diva surely would have made you search for avenues where you can go and skydive yourself. After all her beauty is motivation enough : P
First Indian ambassador for Tourism New Zealand- Sidharth Malhotra
His thought itself makes many girls skip a beat and when he is in the air skydiving, OMG! It's hot as hell. After taking the fall in Queenstown, New Zealand, the actor described it as "Wow! Out of this world! Amazing!" Well! I hope his hotness didn't raise the temperature of New Zealand

I Hate Luv Story Actors - Sonam Kapoor and Imran Khan
Gorgeous scenery and mushy scenes for backdrops; wasn't all that the I Hate Luv Storys actors were after while shooting in Queenstown, New Zealand. The adventure capital of the world had a lot more to offer kept them just as busy with all the adrenaline-pumping activities.  Known to be adrenaline junkies, Sonam and Imran did skydiving in Queenstown, New Zealand. It began with free-falling from thousands of feet with the Nzone Skydive. Located amidst the most breathtaking scenery in the world, they flew high above the alpine town, over snow-capped mountains and crystal clear lakes, making their skydiving experience all the more worth taking.
The Mastani of Bollywood - Deepika Padukone
Well! We saved the best for the last. One step ahead of boyfriend Ranveer Singh, adventure freak Deepika Padukone skydived in Mauritius. Turned out to be a last minute adventure, she got numb & speechless after the experience.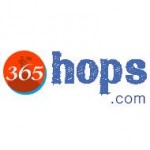 Comments
Comments