India has a lot of hidden beauty around. The roads have considerably developed. A long bike trip on some of the famous as well as offbeat places surely makes it worth. Just take your bike and get ready to hit the roads. Whether you are alone or with a group, you must try these biking routes in India.
1.) Manali – Leh – Srinagar
Have you ever ridden through a road of Heaven? Some of you might have, and sure will agree with me. But if you have not, then it is highly recommended to take this once in a lifetime road journey of heavenly Ladakh.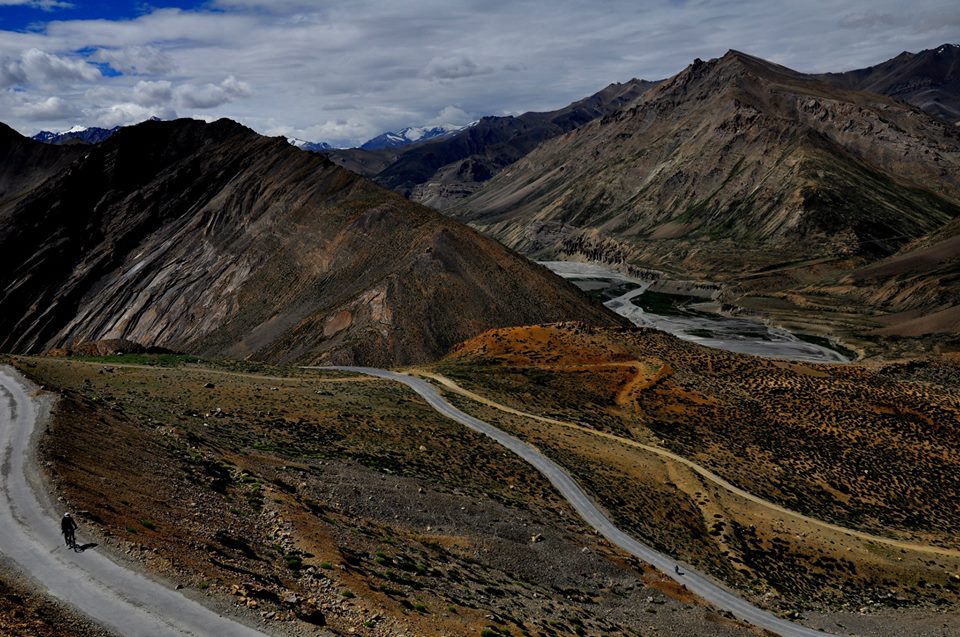 Be careful when you're attempting this one, especially if you're a new rider, since it is popularly considered one of the most difficult routes to attempt. However, it is also one of the most satisfying. It spans a total of 745 Kms of rugged mountains, blue sky and cotton white clouds. Since it is at high altitude, try to acclimatize yourself my taking enough rest. The roads are open from June to September. But July and August are the best months.
2.) Mumbai – Goa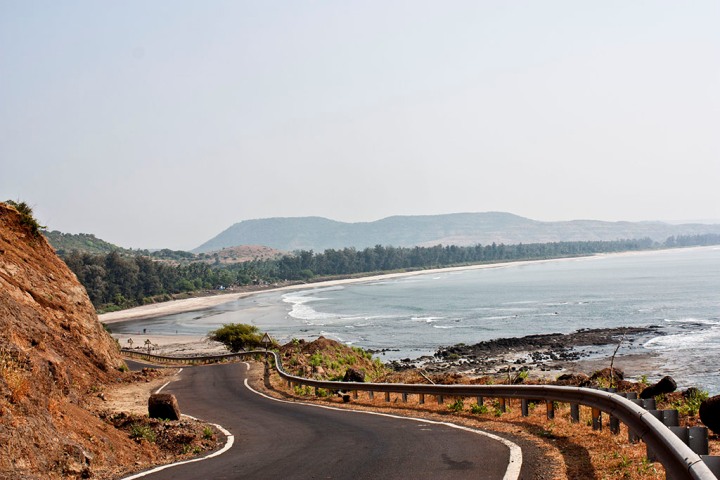 How about a sun kissed sea, Lush greenery, gentle breeze and brilliant roads all in one route? Mumbai to Goa is probably one of the most popular routes that many road trippers might have already been to and swear by its beauty. Many Bollywood films have also been shot on this route. The road from Mumbai to Goa along the NH 17 is very smooth and utilizes about 10 hours of travel time. The total road distance is 583 Kms.
3.) Ahmedabad – Kutch
The great run of Kutch and its white deserts have become extremely popular in the last decade. So, people started to look for something offbeat. Many people went for Backpacking to explore, some went towards Little Rann of Kutch and some enthusiasts simply enjoyed the ride from Ahmedabad to Kutch!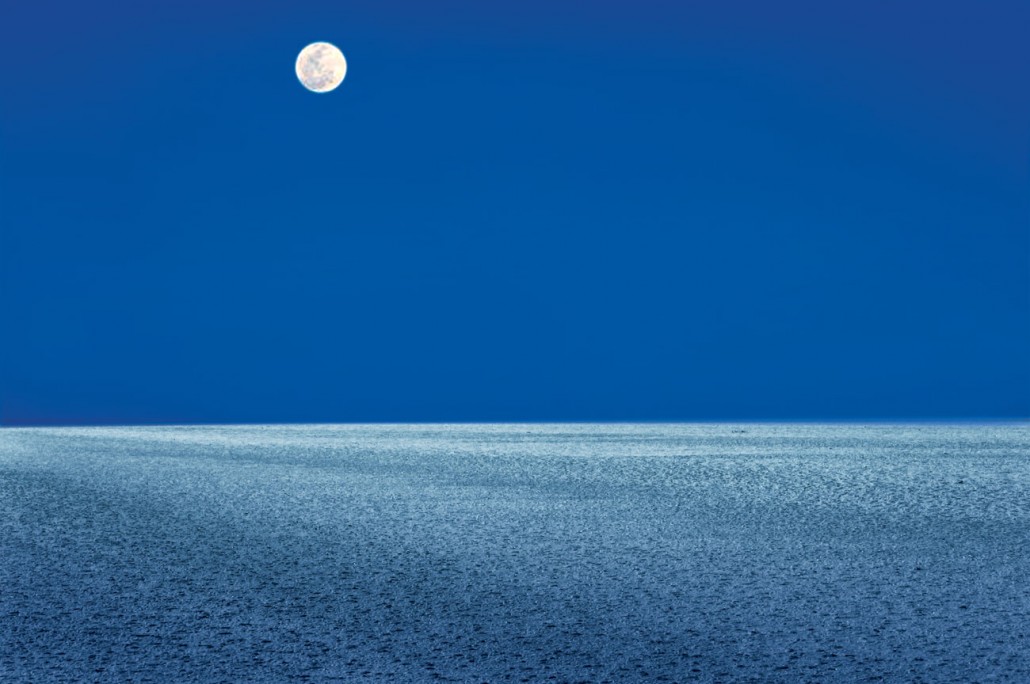 Starting from the bustling hub of the state to the remote and surreal Rann of Kutch, the route is nothing less than a diamond! This is the best way to soak up the culture of Kutch passing through numerous villages. The stretch is 400 kilometers long and takes 11 hours to cover. Some parts of the road are a little untamed.
4.) Shimla to Manali via Kinnaur and Spiti
After Ladakh is getting heavily commercialized, explorers are now moving towards the relatively lesser known Spiti. The beauty of this location is as beautiful as Ladakh and its worth visit Destination. The Hindustan-Tibet highway that leads to Spiti valley ensures that doze of thrill remain consistent all through for a rider. This area has lots to explore and hold treasures and secrets of ancient civilization, Tibetan Monastic traditions. Wanderers and explorers always have a fascination for this place due to its isolated location, rich cultural heritage and spiritual prosperity.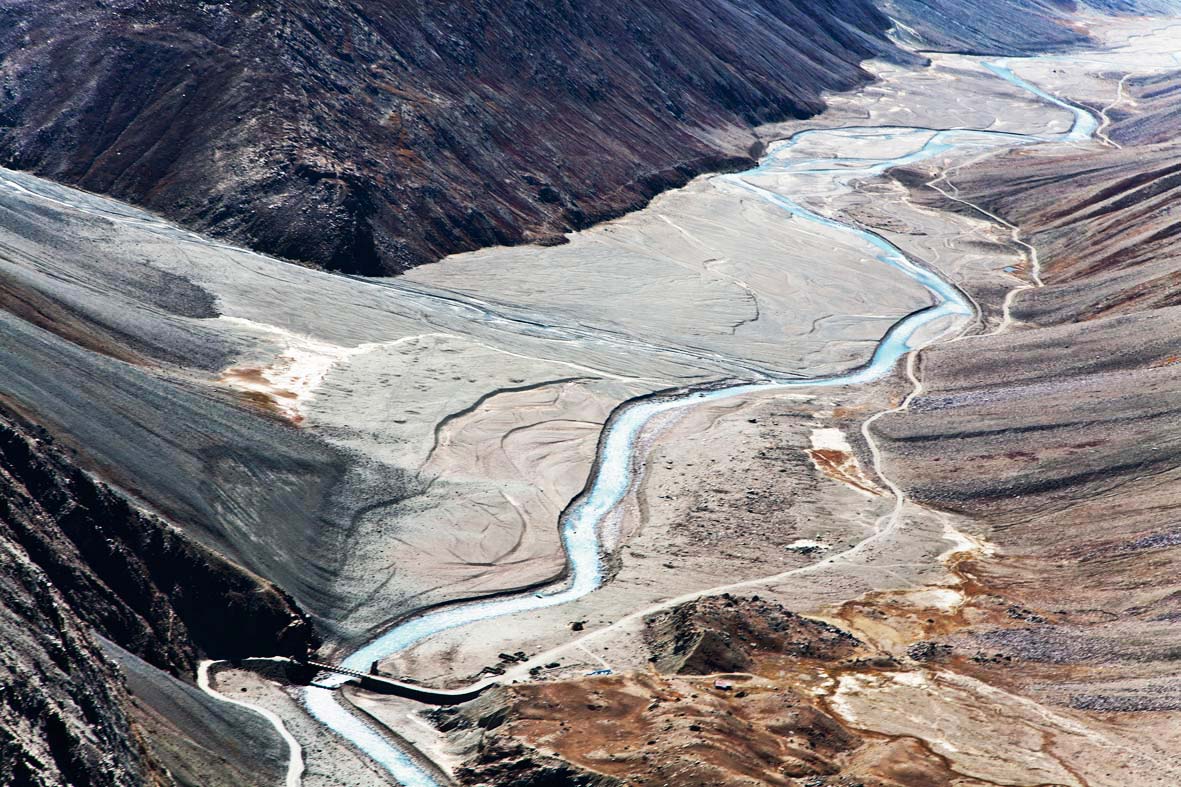 The stretch is long and you can cover it in 3-4 days. You can stopover at Rampur as the first stop. Shimla to Rampur is around 130 km and the roads are decent till this point. Rampur to Nako is around 180km. The road is very bad, but equally scenic. Nako to Kaza is another 110 km and it is really beautiful as it is completely in Spiti region.  The stretch from Nako to Kaza could take more than half a day and you can stopover at Kaza. The last part of the trip is from Kaza to Manali via Kunzum La and Rohtang La and this stretch is better than the previous two parts, but still quite bad. This will also take an entire day easily.
5.) Bangaluru – Kannur / Ooty Via Mysore
It is one of those road journeys that every road tripper must take at least once. These soothing roads are perfectly combined with lush greenery. You are sure to get kick of the ride! The scenic biking trail is home to several lakes that you can take regular pit stops at as well. You have to pass through Nagarhole and Tholpatty and then get to Kuthuparamba from Manandvady, then go all the way to Kuthuparamba before you reach the place. Alternatively, you can even choose to go towards Ooty. The road from Banglore to Ooty is nestled in the lap of the Nilgiri hills. You even pass through the beautiful Bandipur national park. So now you are spoilt with choices!
6.) Western Arunachal Pradesh (Guwahati to Tawang via Bhalupkong)
Waterfalls, terraced paddy fields, alpine forests, small villages and the opportunity to witness the unique tribal culture makes this route an irresistible one  for every biker. Bomdila, Dirang, Tawang, Lake District, Gorshem Chorten, Ziro, Parsuram Kund and Namdapha National Park are the part of this paradise called Western Arunachal Pradesh.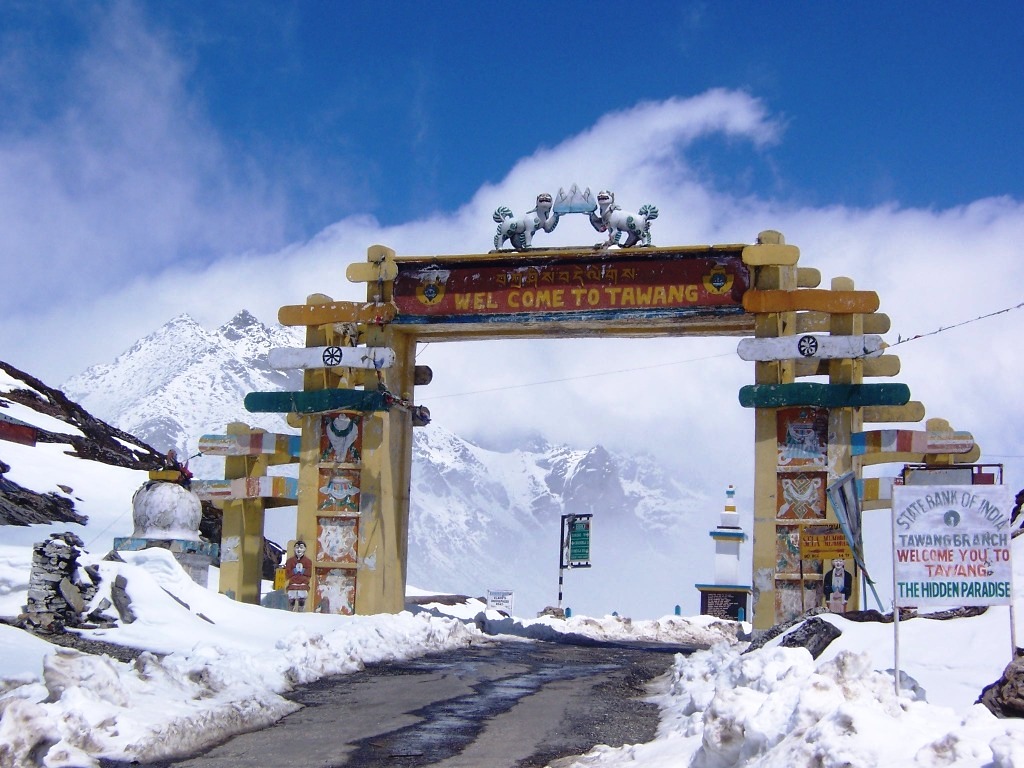 Image From : http://goo.gl/B0asZP
There's so much to see on this route that you might not be able to soak up everything in just one trip! The snow covered roads at the end of the year to make it even more interesting. The distance is about 520 km and should take you about 10 hours plus your stops.
Best Riding Season : March to May or October to November.
7.) Jaipur – Jaisalmer (Delhi to Ranthambore to Jaipur)
Miles and miles of lonely desert, the traditional Rajestani life and the hospitality of the humble people will purify your soul and take you to eternal high through the trip. The desert can be tricky some time. But what is life without a couple of risks and challenges, right?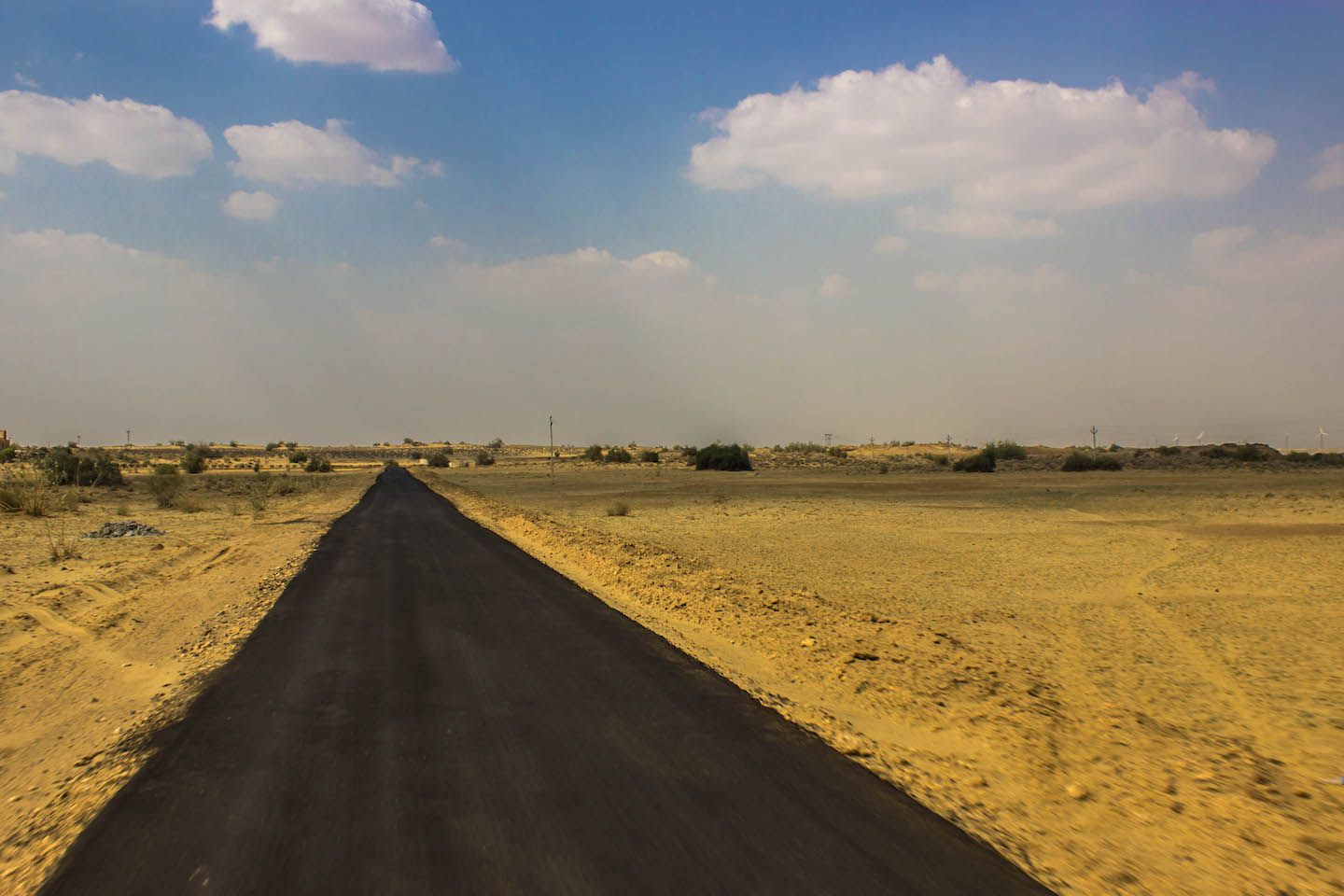 While passing through the rural Rajasthan, one has the opportunity to learn about living life without the modern amenities, also the local cuisine taste the best in these rural settlements. Of course the Rajputana architecture will follow you everywhere. The total length is 559 kms, if you want to still extend your trip further then you can start all the way from Delhi via Ranthambore National park. The roads are in excellent condition.  You will experience authentic Rajasthani cuisine anywhere along this route in India.
Best Riding Season : October to February
8.) Darjeeling-Sikkim
Image From : https://goo.gl/FXzaVa
This is again one of the popular routes in India. Beginning by the beauty of the East, Darjeeling to the surreal destination, Sikkim, a bike ride on this route is a scenic one. This route has enough steep and winding roads that will keep the adrenaline rushing. Also, not to forget the jaw dropping views of Kanchenjunga mountain. You can enjoy riding on this road all year around.
9.) Guwahati to East Khasi Hills via Shillong

Image From : http://goo.gl/UzVdzU
If you are in the north east, then this is a must take route! Starting off from Guwahati, the road shall lead you to the scenic capital of Meghalaya, Shillong and then further to one of the wettest places on earth and then finally to the mesmerizing terrains of East Khasi Hills. The roads are also in a great shape.
Best Riding Season : October to February
10.) Chennai to Pondicherry along the East Coast Road
This Is one of the most beautiful roads for travelling on a cruiser bike. The sea on the one side of the road and the changing reflections of the sun makes a sight to behold as the day grows. You are sure to get a lot of photography opportunity while on the road. This stretch of 160 km takes about 3 hours.
Image From : http://goo.gl/vVGxMX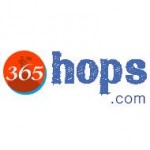 Comments
Comments