Note – This article is co authored by Ishan Lee. He is a professional bike rider and has covered many parts of India on his Bike.
Travelling on a bike is the most conventional way to enjoy during the trip. Beautiful landscapes on both the sides, the freedom of stopping whenever you want, ability to navigate through traffic better,  that amazing feeling of the cool breeze hitting against your face, Oh there are lots of things to describe the beauty of riding a bike.
But riding long distance is not easy. There are various parameters which should be taken care of (There are many check lists to be met before you set off). It can even be life threatening if proper safety measures are not taken. No kidding, we have actually seen riders losing their life while on the bike for some silly mistakes.
So here are some of the safety measures which you can take care of while planning your road journey.
Choosing Your Motorcycle
Different Motorcycles are made for different purposes. On the race track you wouldn't enjoy the long stroke easy thumping engine of an RE. Similarly a sharp KTM RC would not make a friendly touring bike or so much fun during an off road session. That being said, it is not a thumb rule to buy a bike only built for a purpose. If you're a corner junky and occasionally feel the urge to saddle up and tour, also if you're willing to go the distance, any bike would do the trick. It is important however to choose a bike you're comfortable riding. Even if you're bike isn't touring ready, a little light modifications here and there with the help of your local mechanic you'll be ready to roll. While touring there is always the other option of borrowing a bike that's more lower back friendly. Keep your friends close!
Inspect Your Bike
Scan your bike and check the condition of your Tires, Light, Clutch, brakes, and fuel lines before every session.
Insurance
Always be prepared for the worst case scenario when it comes to Motorcycle Travel. Carrying a health insurance policy along with your motorcycle insurance will help you take care of any medical emergencies with ease. Also carry the originals of your driving license, motorcycle papers and motorcycle insurance with you at all times. Keep a few photo copies as spare in your backpacks to be doubly sure.
Route Planning
Plan your route thoroughly. Make sure you know the places in between where you can halt for the night, a place to get fuel, food etc. GPS and Google maps are extremely helpful when there is nobody else on the road to ask for directions. But a road atlas map book works best and should be with you on your motorcycle at all times. Talk to your friends and family who have done the route before, make notes. If you're finding it difficult to get information from social circle, search online. Reading blogs have always helped gather information from other travelers without physically having to converse with them.
Take a Motorcycle Safety Course
Imagine yourself to be in the middle of the road and your bike has broken down. The first thing that comes to your mind is to find a mechanic. But what if you are in a remote place where finding one is difficult? Probably the skills learned in the Motorcycle repair workshop will become a savior here. It is always good to know how to make small quick repairs on your motorcycle. Take a 7 day class with any mechanic at least 2 months prior to your actual travel.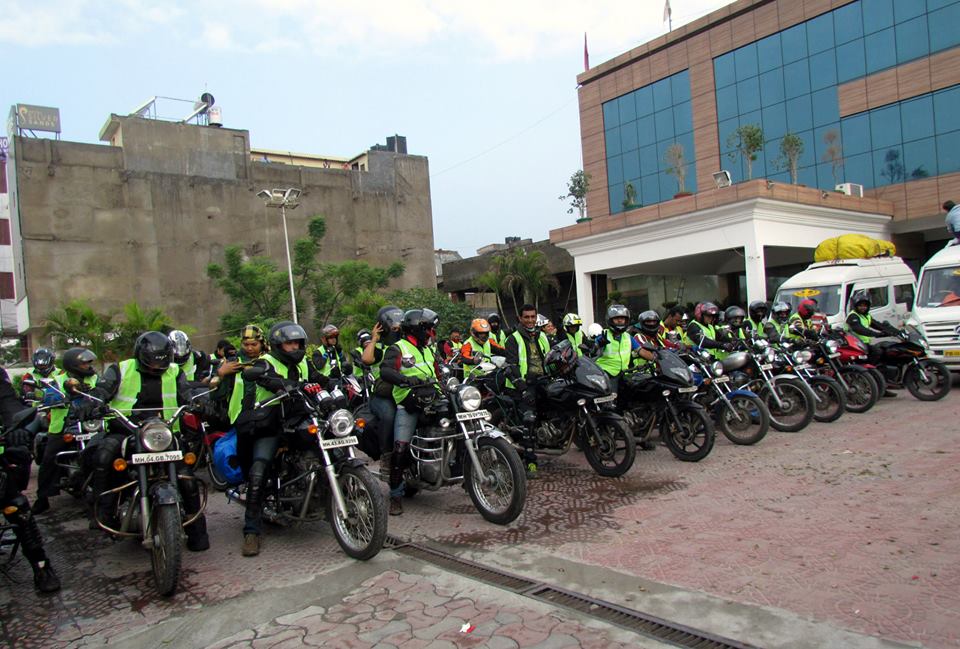 Image From : http://goo.gl/OqtjNo
Wear your Life Saver
The most basic and most important of all safety measures while riding, is wearing a helmet. It can be a deciding factor between "late" or the "late Mr."! Of course, wearing a helmet isn't enough. Buying a good one is equally important. An ISI approved are the safest bets those helmets are tested. Make sure your helmet fits properly. It shouldn't be too tight or too loose. It shouldn't obstruct your vision, but it should cover most of your heads.
Stay Visible And Predictable
It is best to ride between Sunrise to sunset. Most accidents in India occur at night. But if you are riding in the night anyway, then use the lights. Drivers are used to the patterns of other drivers, so don't weave in and out of traffic. The more predictably you ride, the safer you are.
Leave Enough Space
One of the biggest mistakes motorcycle riders make is not leaving enough stopping distance behind another vehicle. Don't fully depend on your emergency brakes.
Pay Attention
You cannot afford to get distracted even for a second.  Being attentive is the key to getting the most out of the experience and staying out of trouble. Get a full night's sleep and stay properly hydrated. Trust your instincts, if you're going too fast or getting fatigued, slow down or exit and take a break.
Watch The Weather
Check the weather before going for the ride. If heavy rain or snow is predicted, then do not take the risk. Be extra cautious when you are on your way. Also remember, when rain first hits the road, it makes the road extremely slippery. Even if the weather is supposed to be perfect, make sure you're prepared for weather that isn't. Waterproof equipment will make the hot parts cooler, wetter parts dryer, and the cold parts warmer.
Carry Your Food And Water
Don't eat too heavy before riding, because big meals take a lot of energy to digest and will make you drowsy. That being said, don't ever ride on a empty stomach! Carry some readymade food with you all the time. Dry fruits, protein bars make excellent snacks and great source of energy. Easy to carry too, fit well in your pockets. Carry water and make it a point to drink some every time you stop (even if you are not thirsty). It is important to stay hydrated.
Get The Right Gear
Not just the bike and the helmet, what you wear is also a part of your safety and protection while riding. There's a reason a lot of bikers wear leather: it's strong enough to protect you in crash. Although Leathers are preferred, understanding the weather condition in India, they can get cumbersome to wear all the time. So, invest some money in a textile mesh armored jacket, gloves and a pair of knee guards at least.  NEVER RIDE IN SLIPPER OR FLOATERS.  Always use a good pair of sport shoes or riding shoes. Army boots are good and cheap alternatives to riding boots.
First Aid Kit
It is good to remain well prepared. Carry a complete first aid kit. You will require the kit for minor accidents, if not major.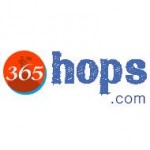 Comments
Comments