"You have to leave the city of your comfort and go into the wilderness of your intuition. What you'll discover will be wonderful. What you'll discover is yourself." - Alan Alda
Right in the middle of India, there resides a beautiful state Madhya Pradesh. Known for its history, arts and culture, it has something even more valuable to offer to its visitors. Rich in its flora and fauna, Madhya Pradesh has many national parks with each site offering a unique experience in terms of terrain and  character. Not only it is home to a rich amount of wildlife, these national parks are home to many tribal communities indigenous to specific parts of Madhya Pradesh.
These Wildlife jewels of Madhya Pradesh are a perfect example of how man and nature can coexist in complete harmony with each other for decades. A perfect example of nature in all its glory, Madhya Pradesh has 5 famous National Parks which are a must in your travel bucket list:
Bandhavgarh Tiger Safari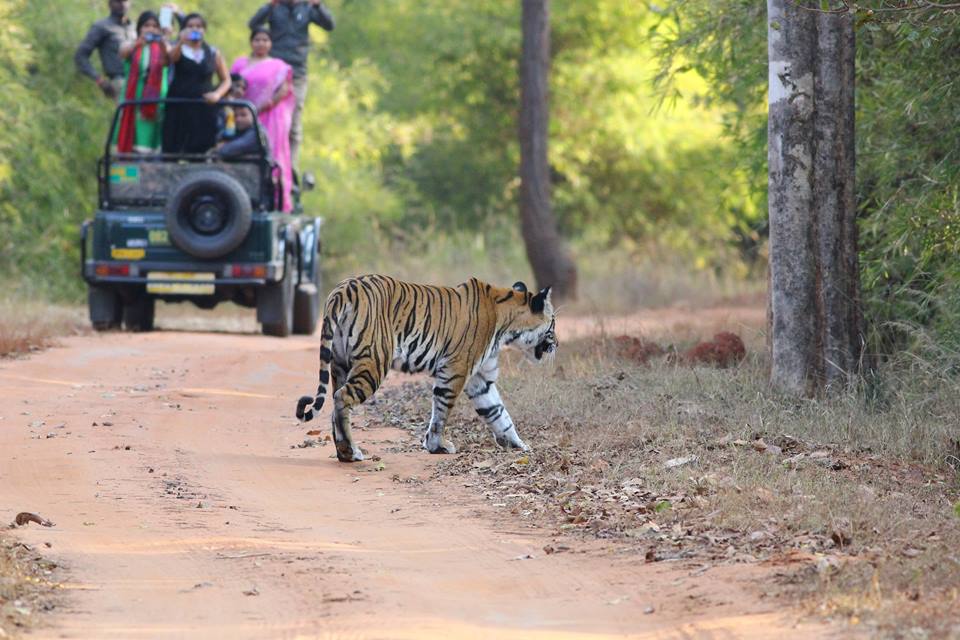 With one of the largest density of royal Bengal tigers  in the world, there is no better place to witness the mighty wildcat than Bandhavgarh Tiger Safari. Oh yes, Madhya Pradesh has a Wildcard after all being a prime tiger state in the country and mind you, tiger seeing is not the only thing you will enjoy here.
The park has some mind blowing historical sites including the famous abandoned Bandhavgarh fort, ancient caves and a moss covered statue of Lord Vishnu. It is said that the fort was gifted by Lord Rama to his dear brother Lakshman. The park was once a favorite hunting ground of Maharajas of Rewa.
It was declared  a national park in 1968 and has four major zones – Tala, Panpatha, Maghdi and Khitauli. Each zone offers a unique experience with Tala and Magdhi being famous for tigers. On the other hand Panpatha is famous for dhole(wild dogs) and Khitauli is known for leopards and sloth bears. The park is known to have white tigers as well but it's been 50 years since the white tiger was spotted here.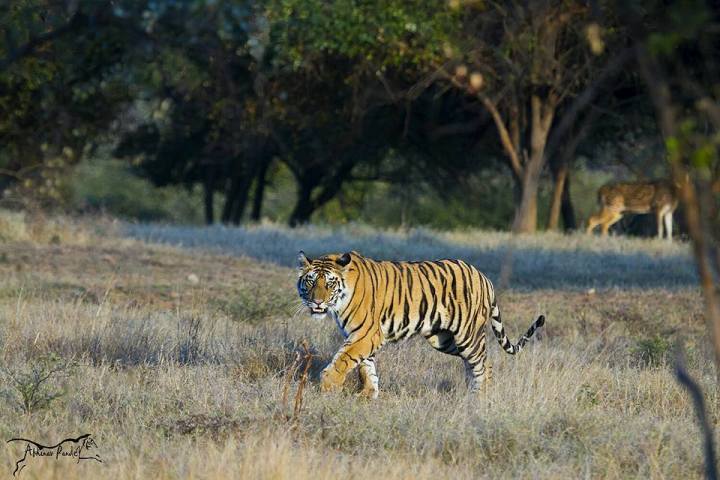 Well! Let's shift the spotlight from tigers to Gharial shall we? Yes, now that you are in Madhya Pradesh, I am going to take you to Panna the land of enormous crocodile. Found in abundance at Ken Gharial Wildlife Sanctuary, you can easily witness these mighty reptiles on a relaxing boat ride. Ironic isn't it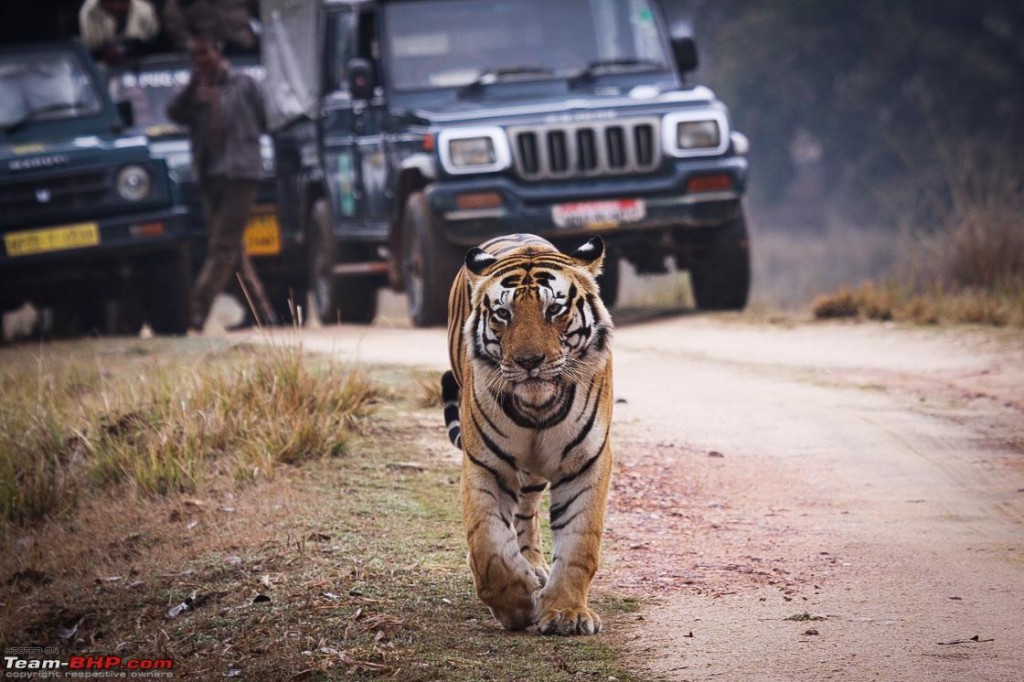 This is Madhya Pradesh's oldest and largest national parks and is home to not only tigers but also large herds of leopards, antelopes, deer and barasingha. This is the place where award winning documentary of National Geographic, "Land of the Tigers" was shot. Kanha is one of best maintained national park in India. It has one of the largest population of barasingha or swamp deer which early got instinct 20 years ago. Years of strict rules and conserving the park to its natural glory has ensured the restoration of the place back to its natural glory.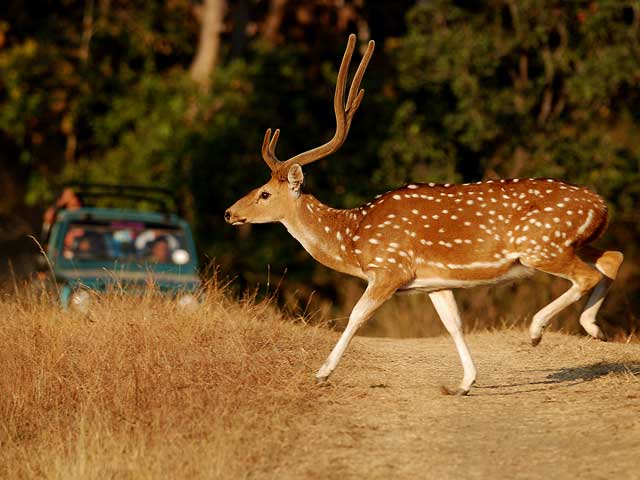 "Jungle Jungle baat chali hai pata chala hai, Chaddi pehen ke phool khila hai, phool khila hai." Ring any bell? The Jungle book and Mowgli is probably the favorite cartoon series of each of the 90s kid. Do you know, Pench National Park is the inspiration behind Rudyard Kipling's classic tale, The Jungle Book. Oh yes, do I need to say anything else.
Pench National Park is divided into two equal parts by river Pench. With fewer tourist numbers, relive your childhood memories and fall in love with its pristine surroundings. Let's see how many places you will be able to identify from the cartoon or the book.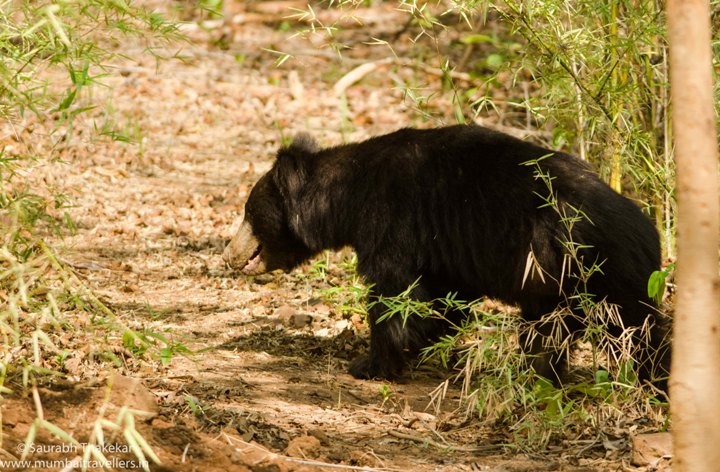 Spread over Satpura Hills, Satpura National Park is located in the Hoshangabad district of Madhya Pradesh. With large area, it has a huge expanse of wildlife population. The best thing about is the exclusive jungle time you get when you visit this place, because despite everything, it does not make it to the itineraries of many tourists.
So if you are looking for solitude close to nature, this has to be your best pick. With river Denwa flowing through the park, this place can be seen on a Jeep Safari or Elephant Safari or a Boat Safari. But if you really want to enjoy the wilderness of this place, I would suggest you board up that 11 number bus and by that I mean go on a walking safari (wink
Comments
Comments