Have you ever seen the most exciting and dangerous jumps of the world? Then you have come to the right place. To face the dangers of life and beat the fear inside you, these jumping attempts are made. You'd love to see these youths perform such dangerous acts, but keep in mind that you never attempt such risky acts since these are done by professionals. So watch out these most moving videos below and get ready to face the fear.
1.  Felix Baumgartner Space Jump World Record 2012
Video Originated : http://tinyurl.com/q5z2qp4
The highest space jump by Felix Baumgartner, which ascends to 120,000 feet, is measured as the biggest freefall in the World Records history, which was planned by the Red Bull Stratos team.
With an attempt to jump 120,000 feet, Felix Baumgartner creates a record in the world history by making it the biggest freefall from the space. Kudos to the Red Bull Stratos team for the courageous act!
 2.  Extreme Bungy Jumping with Cliff Jump Shenanigans!
Video Originated : http://tinyurl.com/lpb2q2n
Enthusiastic and adventurous youths perform extreme bungy jumping from the highest rocky cliffs in New Zealand which is considered as one of the most dangerous bungy jumping acts in history.
3.   Nuclear Tower & USA Base Jumps
Video Originated : http://tinyurl.com/kpwnsaw
Douggs, along with his team, performs unpredictable base jumps in the USA from multiple sites, including a Nuclear Cooling Tower, Perrine Bridge and Utah Canyons, which are quite insane and dangerous.
4.  Dream Jump – Dubai 4K
Video Originated : http://tinyurl.com/olx8vrv
To experience extreme skydiving and fight fear, Skydive Dunar and X Dubai in association with Dream Jump, has organized this dream jumps from the Princess Tower, located in the heart of Dubai Marina.
5.   Navarre Beach Helicopter Jump
Video Originated : http://tinyurl.com/phwp6qn
Face the Fear! Youths perform their first ever extreme helicopter jump in the Navarre Beach in Florida from above 70 to 80 meters height which is like a real nightmare.
6.   Epic Cliff Jumping Hong Kong
Video Originated : http://tinyurl.com/ne3p8qr
Enthusiastic youths attempt cliff and bridge jumping act in Hong Kong and in Philippines inside the deep water to enjoy the adventurous moment. Cool enough to beat the heat.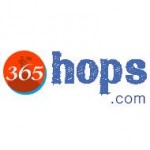 Comments
Comments