Islands are beautiful. They truly are, in form of little paradises in the midst of reflecting waters. They make up for perfect gateway spots, being so calm and quiet. Although not widely known, there still is a lot more to Indian Islands other than the very beautiful Andaman-Nicobar and Lakshadweep Island clusters and the very pristine Daman and Diu Islands. Read on to know more.
1. MUNROE ISLANDS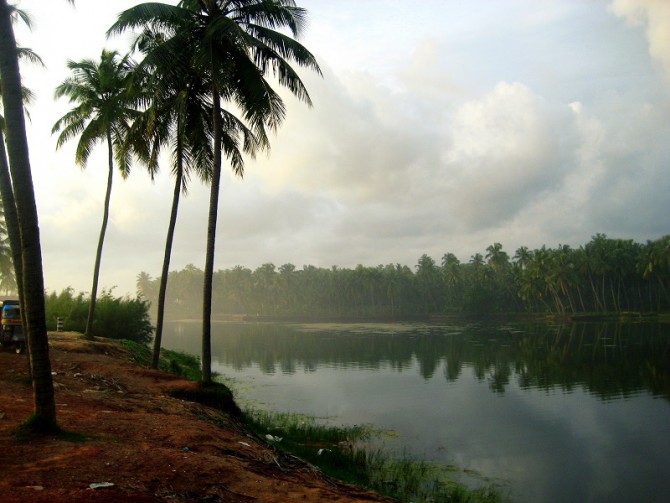 Source- http://bit.ly/1vb1zqX
Munroe Islands are a cluster of eight small islands located at the confluence of Ashtamudi Lake and the Kallada River, in Kollam district of Kerala, located about 25 kilometers from Kollam Town. Home to some of the best scenic spots and tropical attractions, Munroe Islands are a famous tourist destination in God's Own Country. Watch coir retting process, coir weaving, fishing and prawn-feeding to enjoy the right feel of the place. One can also go for a migratory bird watch, and enjoy narrow canals and waterways, lagoons, coconut farms on the lake shore, Kandal plants and the beautiful tiny islands of Pathupara.
2. RAMESHWARAM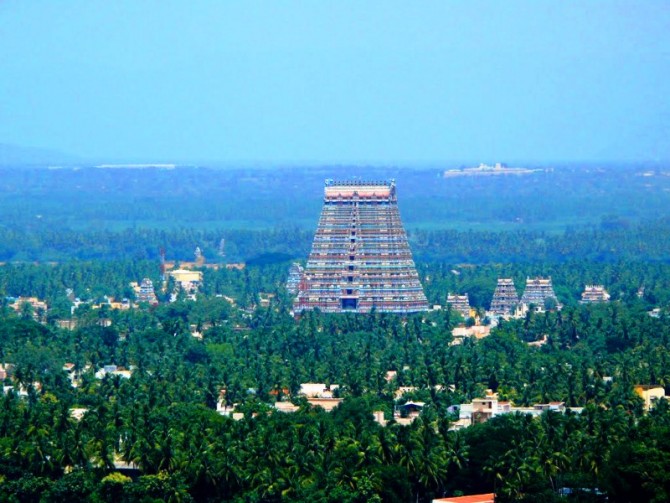 Source- http://bit.ly/1zT0lpp
Rameswaram Island is located between peninsular India and Sri Lanka in the Gulf of Mannar. It is well-known pilgrimage centre, a corridor of faith. A point attraction is the principal temple situated on the island, where the deity, Rameshwara lingam is installed. The place is, therefore, very sacred to the Hindus and hence is visited by people from all over the country. Among the other highlights of Rameshwaram are Sri Ramanathaswamy Temple, Agnitheertham, Gandamadana Parvatham, Dhanushkodi, Jada Theertham and Viloondi Theertham. Rameshwaram is connected to mainland via the Pamban Bridge, which is very famous by itself.
3. COCHIN ISLAND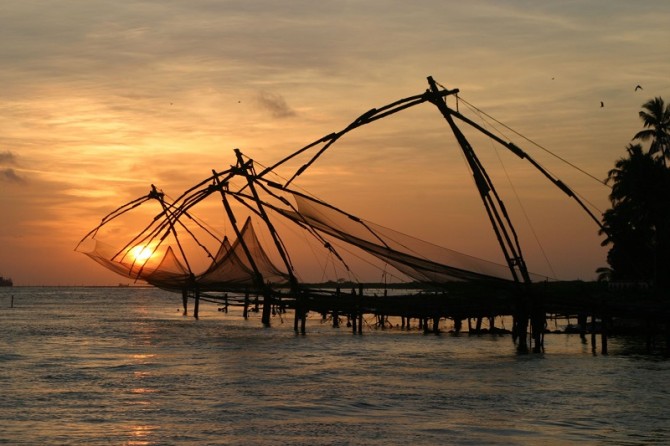 Source- http://bit.ly/1B0a9gW
The island, along with its calm backwaters, majestic monuments and rich heritage is truly delightful destination. It has a natural harbor that has seen the coming together of various cultures and traditions over many centuries via sea, which has further contributed to its multitude of cultures. The Bolgatty Island Resort, located at small distance from the Kochi Drive, is tucked away nicely among the giant umbrellas of refreshing trees amidst the bustling city. Situated alongside, the Bolgatty Palace and is considered a honeymooners' paradise. Cherai is another wonderful place to visit and is located on the Vipin Island which forms a part of the Cochin city.
4. CHORAO ISLAND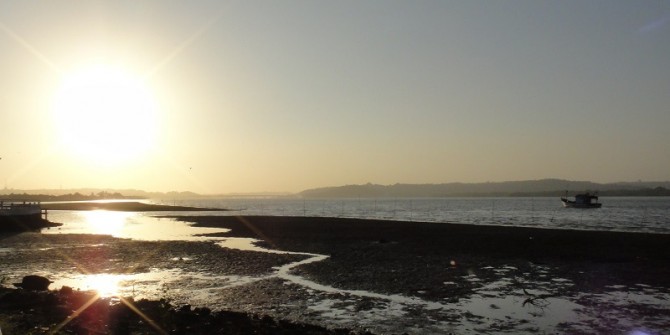 Source- http://bit.ly/1rgtbQf
Chorao is a beautiful island on the Mandovi River. The island is around five kilometers from Panaji and is one of the largest islands in Goa. The thick mangrove hedge that covers a major part of the island gives it a very mystical look. A kind-of Portuguese influence can be found in the island's many beautiful whitewashed churches, the Church of St Bartholomew and the Church of Our Lady of Grace being the most known ones. The place is also famous for the Salim Ali Bird Sanctuary which houses a wide variety of birds.
5. ELEPHANTA ISLAND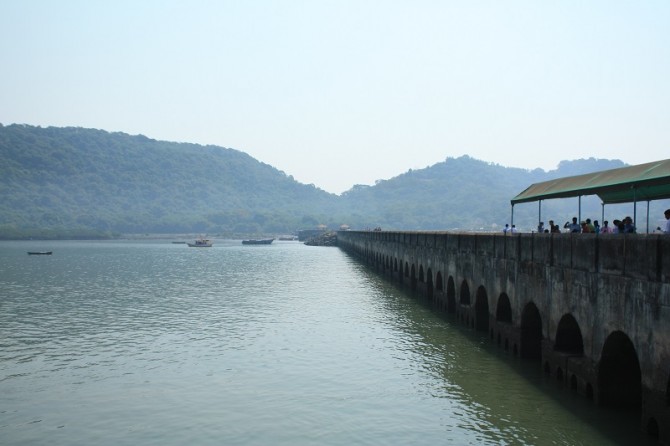 Source- http://bit.ly/1067MNy
Elephanta Island is a small island, one among the islands of Mumbai harbor. It is a beautiful tourist destination, especially for a day trip and is well known for its cave temples carved from rocks, known as the Elephanta Caves and thick-wooded mango, tamarind and palm trees. The trip to the island will feel like a journey back in time because of the island's mystic and art-reigned appeal. Easily accessible from Mumbai via ferry, this island has a very rustic appeal and is a beautiful place to visit.
6. MAJULI ISLAND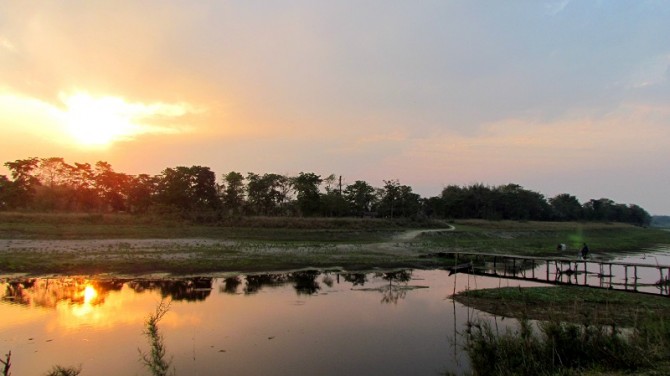 Source- http://bit.ly/1GWtzqD
Majuli Island is located on Brahmaputra River in the state of Assam and is the largest mid-river deltaic island in the world. The assemblage and assimilation of a number of ethnic groups under the same sky, all retaining their respective individual and traditional cultural entities is a very striking phenomenon that attracts visitors from all over the world. Garamur Satra, Auniati Satra, Dakhinpat Satra, Kamalabari Satra, Bengenaati Satra, and Samaguri Satra are major tourist attractions of this place of mesmerizing natural beauty and cultural appeal.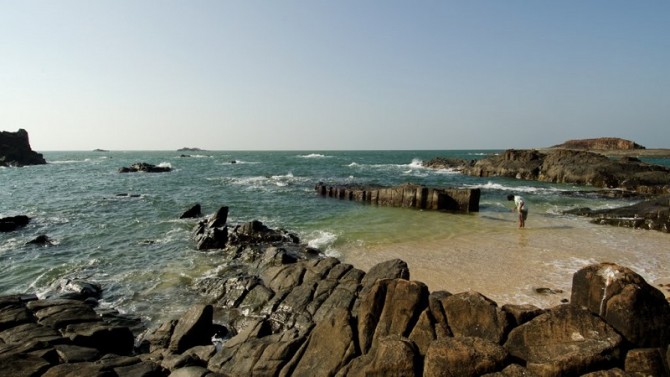 Source- http://bit.ly/1B0b2WW
Netrani or the Pigeon Island is a tiny island located off the coast of Karnataka and is easily accessible from Goa or Mumbai. The island is not very densely populated, apart from being home to numerous pigeons and wild goats. Netrani is a coral island and therefore, very suitable for snorkeling and other diving activities. Many varieties of coral, butterfly fish, trigger fish, parrot fish, eels and shrimps make the island a diverse spot in terms of sea-life. The island is strewn with sharp jagged rocks, which only add up to its overall appeal.
8. St. MARY'S ISLANDS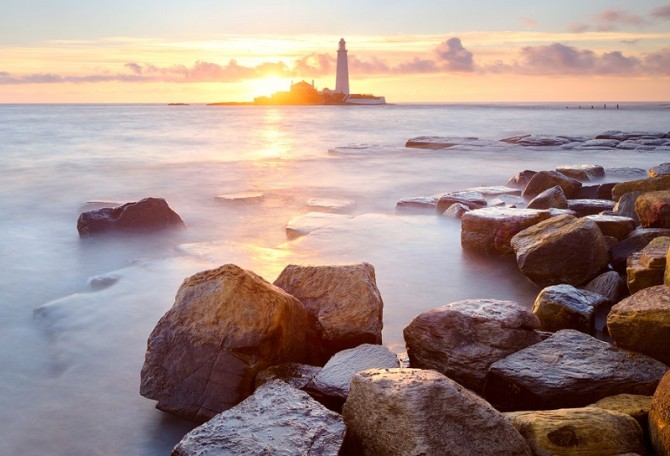 Source- http://bit.ly/1EbYRMc
St. Mary's Islands, also known as the Coconut Islands or the Thonsepar, are a set of four small islands in the Arabian Sea off the coast of Malpe in Udupi, Karnataka. They are especially known for their distinctive geological formation of columnar basaltic lava. Because of these boulders, these islands are considered an important site for "Geo Tourism". Tourists can wander around freely and enjoy the hexagonal formations from vantage locations. Being bereft of concrete jungles, these islands are pretty amazing to spend a few calm hours at.
9. SAGAR ISLAND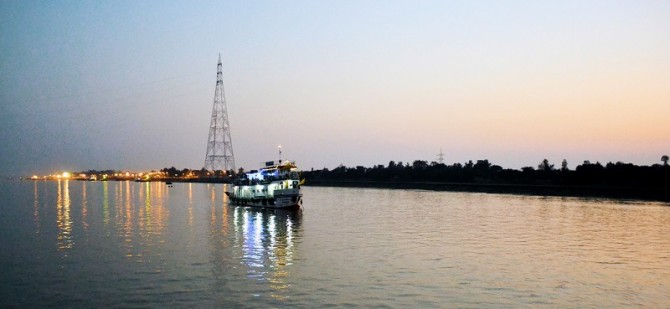 Source- http://bit.ly/1zwVPzo
Sagar Island is an island in the Ganges delta, lying on the continental shelf of Bay of Bengal. This island, also known as Gangasagar or Sagardwip, is considered a sacred place in regards of Hindu pilgrimage. In terms of tourism, this island is still unexplored and therefore, can be considered unexploited. The surroundings hence are very calm and soothing. A special treat is the lighthouse at Gangasagar, which offers a panoramic view of the spectacular beach, from where one can enjoy sunrises and sunsets like no place else.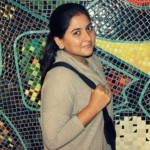 Comments
Comments