So you thought Sky diving can only be done in the monochrome, plain costume of the divers? We are sure that you will be surprised to hear that a young Maharashtrian woman from Pune has done sky diving in nine yard saree in Thailand recently!
Shital Mahajan-Rane, 35, is a record holder having about 700 dives under her belt and 6 world records. In her own words, she wanted to do something special for Maharashtra and on account of Women's day, she decided to do a dive wearing the traditional Maharashtrian saree.
Wearing a saree while doing such a thrilling adventure sport sure is tricky and she took extra care and took help of her mom and grandmother's instructions while attempting this.  They made sure each and every pleat of the Magenta coloured saree is tucked in and secure and true enough, when she finally landed on the ground not one pleat was out of place.
She has successfully become the first Indian to do the dive in traditional attire.
Rane undertook the adventure from a height of 13,000 ft at Thailand's Thai Skydiving Centre in Pattaya.


She also holds the record of being the youngest woman to parachute over North and South Poles, and her achievements helped her earn the prestigious Padma Shri award in 2011.
She has her own skydiving academy in Pune titled Phoenix Skydiving academy to inspire many other people, just like her.
Written by Chaitra Yadavar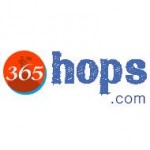 Comments
Comments