A backpack is like an external part of a traveler's body. It is like a friend in disguise and a helping hand in need. Words may fall short as a backpacker may very well understand its importance. But this same friend can become your enemy if you don't use it in an organized way. It can get irritating and frustrating if you don't pack your backpack properly. It can even injure your back and spine with its heavy weight.
So it is important to know how to do your packing in a systematic way and maximizing its efficiency.
It is not a rocket science, just follow these few simple steps and utilize the space in your backpack in the most efficient way.
1.  Choose The Right Bag
First step is to choose a backpack depending on the number of days in your trip. Size and capacity of a backpack are measured in liters. The average capacity for a day trip backpack is 25 to 40 liters, and the average for a trek that's five days or longer is 65 to 90. Always choose the lightest backpack you can find that will hold all the supplies you need for your journey. Don't go for a standard school type backpack. Look for the ones which are specially made to carry weight while on your trip or on a hike. Most backpacks are manufactured with internal frames that help support the weight.
2.  Spread Everything Out That You Think You Might Have To Take
Pics From : http://goo.gl/OfNCDO
Take a big space of a room and spread out everything you think you might have to take. It might be tempting to bring along a lot of things, but choose only the essential items you need. Start asking yourself if you really need all that stuff and if it is the right stuff for your trip.
3.  Cohort The Stuffs By Weight
Once you are done with eliminating unwanted stuff, start categorizing everything by its weight. Have a pile for heavy items, medium-weight items and small items.
4.  Allocate The Items In Right Places
Now this is probably the most important part of packing your bag. Everything depends on the way you allocate your stuff weight at this stage. There is a simple technique to be followed.
Start by stuffing all the lighter items at the bottom of your bag. The things which you need the least can go at the bottom. Normally, Backpackers shove their sleeping bag into the bottom of the pack.
Pack the heaviest items in the center between your shoulder blades right up against your back. If you pack these heavy items at the bottom, it will pull you down by its weight. If you put them on the top, it will pull you back. Heavier items should always be centered in your pack and close to your spine.
Then pack medium - weight items so that they surround the other items and stabilize your pack. Wrap flexible items like cloths around the heavier times to keep them from shifting as you walk.
Important note - Always remember that the weight should be equally distributed from both the sides. For example, if there are stuffs that weight's 5 pounds on the right side, then the weight of the items on the left side should also be around 5 pounds to keep the weight balanced.
5.  Keep Essential Items Immediately Accessible
There are a few small items that you might need constantly or at any time. Utilize the outer pockets of your bag and Pack these items carefully so you know just where they are when you need them.
6.  Attach External Items
Sometimes there are weird shaped items or gears that won't fit in your backpack. You can attach such times externally by strapping it to the top, bottom or sides of your pack. For example, you might want to attach your tent poles to the top of your backpack. Attach as few external items as possible. Keeping it contained makes for a more comfortable walk. Make sure that the shoulder and waist straps are pulled tightly as the closer your pack is to your body, the more comfortable it will be.
Few Tips –
Lift the pack onto your body and tighten the compression straps to a comfortable position. Walk around to see how it feels when you carry the pack.
Try to fill up every possible empty space.
Carry a pack rain cover and keep it easily accessible. A pack cover is worth its weight when rain becomes persistent.
Duct tape and safety pins are magic for trail side repairs.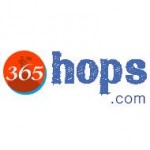 Comments
Comments