Sky diving in Dubai is one of the most popular Adventure activity worldwide. You will find it in almost every people's bucket list. So when Indian Actress Jacqueline Fernandez and bollywood stylish Shaan Muttathil decided to sky dive in Dubai, they literally lived their life to the fullest!
Video Credit   :   Shaan Muttathil
In the start of this video they literally seem excited with a permanent smile pasted on their face. Jacqueline just couldn't help herself, but dance here and there out of excitement. As they are seated in the plane, the panoramic landscapes of Dubai just seems adorable. The Burj Al Arab standing out, surrounded by sea and the vast palm islands are simply jaws dropping.
Overcoming the fear, both jumps of the plane shouting out loud
Jacqueline dances even while in the air.
The parachute opens and they land smoothly.
After landing both admit of having the best moments of their life.
As both of them says, Sky is the limit so live your life to the fullest!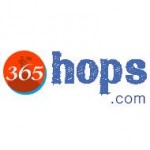 Comments
Comments