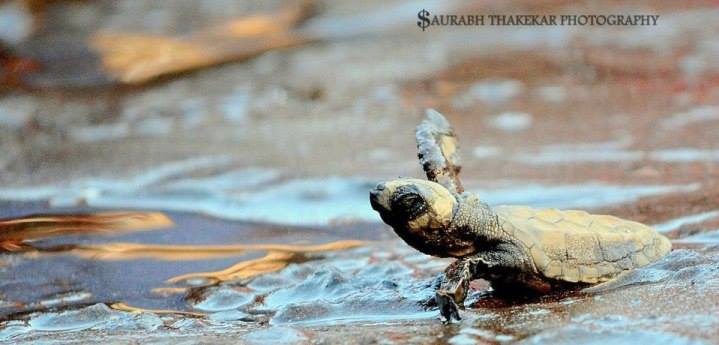 A quiet village tucked away down south coast of Maharashtra, Velas comes alive during the months of March and April with the hatchings of baby Olive Riddle turtles that are left behind during breeding season. The sight of a life coming out and taking its first step towards the sea will just melt your heart and leave you smiling all day just thinking about it. The whole process is taken care by a local NGO that makes sure no human intervention takes place to disturb them, but at the same time, travellers can also witness them.
Apart from the turtles, the place itself has its own charm. The beach is secluded most of the time and it is safe to visit even during the night, laying back and simply gazing at the stars.
The locals have opened their doors for travellers to stay with them, making the experience more authentic. There is a famous fort nearby called Bankot fort. Though in ruins, it gives a commanding view of the sea and fills the heart with adrenaline! Everything about Velas feels just right as it can be safely said that even during the off season, you won't be disappointed!
Paragliding And Camping in Bir Billing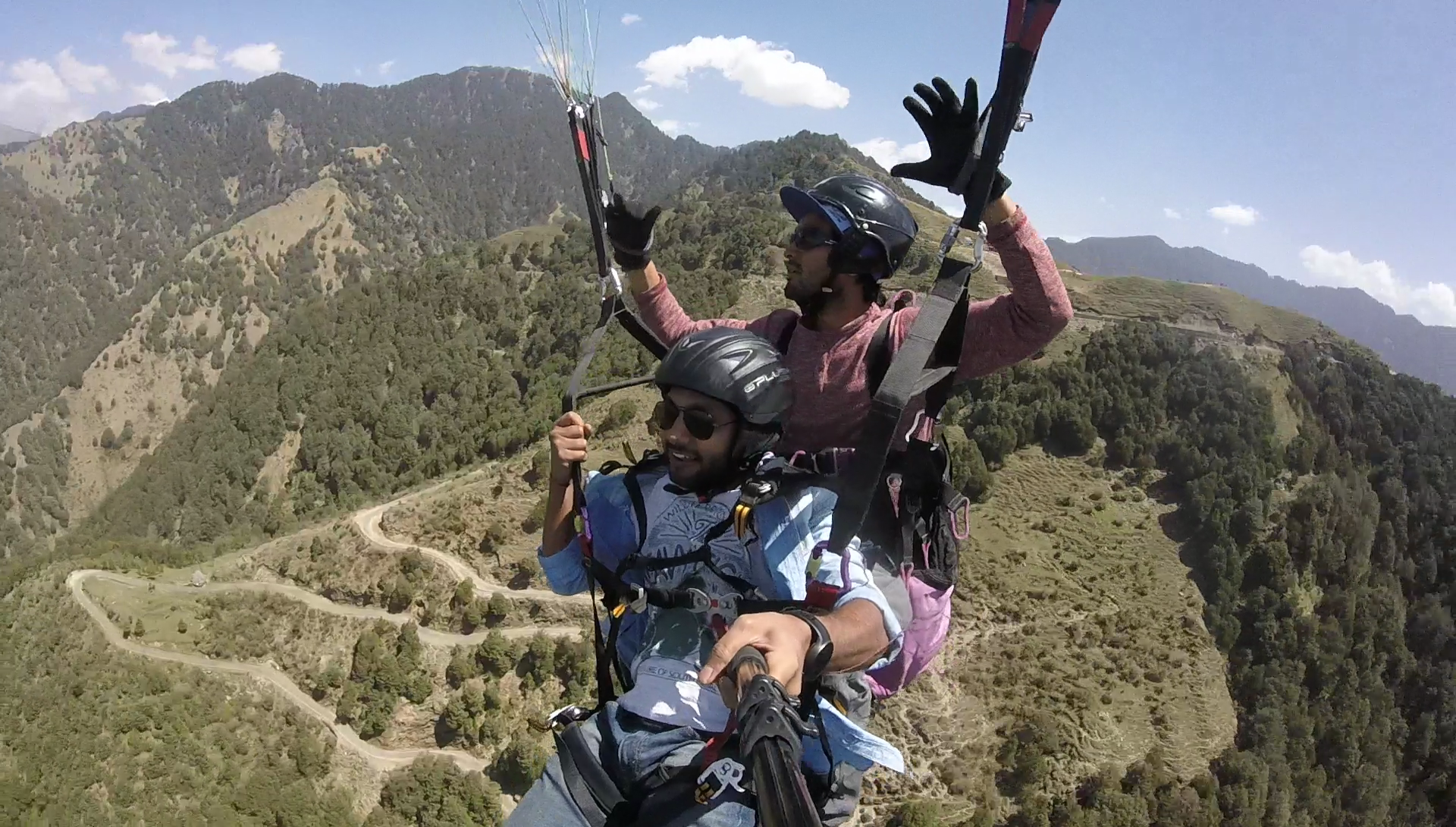 If you frequently read our articles, you might have noticed that we have covered Camping in Bir Billing a number of times. And we are still aren't tired of bragging more about it. It well deserves for its picturesque hotspot, also called as the Paragliding capital of India. This place has also hosted a Paragliding world cup! Paragliding in Bir Billing cost for a mere 1,800 bucks. This is isn't a bad deal at all. We offer Paragliding packages and you can feel free to contact us to discuss more about it.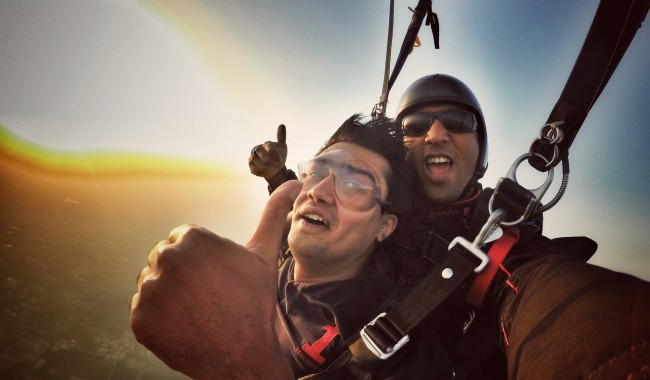 Evolving from the experience of Paragliding comes the experience of skydiving to quench your appetite of adrenaline. The experience of Skydiving in Delhi is relatively new, offbeat and expensive if compared to others. But the experience of jumping off the plain and gliding through the air gives an unparalleled experience amongst a whole lot of various other adventure activities. It simply stands out.
A tandem jump ensures minimum hassle with maximum safety as a professional skydiver accompanies you to control everything. Make sure you don't mess with the pilot or him having any personal grudge against you after all the gears of your life comes under his control!

Don't worry, just light humour.
Nag Tibba Trek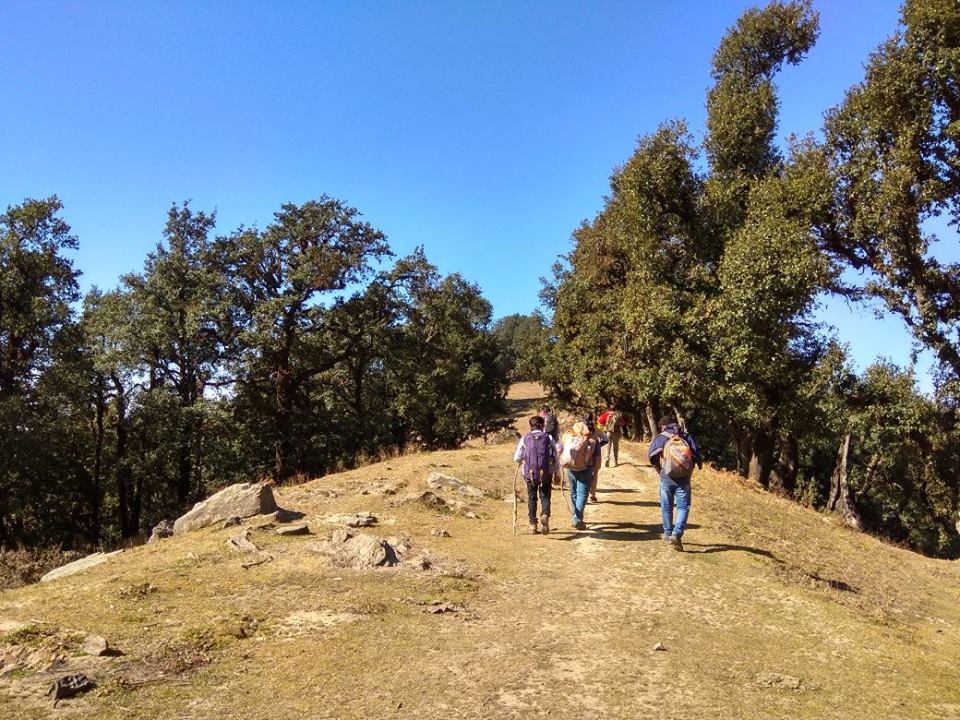 Amidst the numerous mind-boggling trails that are now open to trek through the mystic Himalayas, it is difficult to choose which one to go for. Considering the constraint of time and distance from the city. Nag Tibba is one such trek that is easily accessible from Delhi via Dehradun – Mussoorie. Leaving behind the bustling chaos of the city, the road goes through rustic villages, entering hilly regions, dotted with terraced farms and frequented by Gujjar Shepards. But that is just a part of the journey. Once past all these, the trek begins entering into the wild territory of Pantwari village.
The thrilling views of dominating snow-capped peaks, the joyful outburst of Rhododendrons and the calming experience of witnessing the sunset from the top, are just a part of endless experiences during the trek. Nag Tibba trek cost barely 6,400 bucks for the entire duration.
Hampta Pass Trek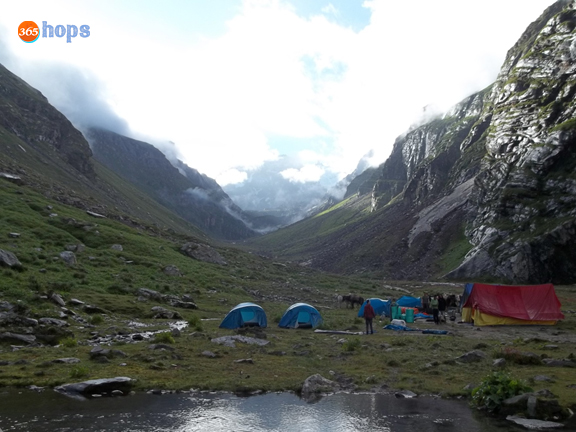 This deserves a special mention, a trail that is extraordinary for a reason. A trail that has endless meadows to spill out some crazy time. The thrill of passing through the valley, gaining altitude and surroundings changing dramatically. From lust green forest to sparse vegetation to walking over snow. Hampta Pass trek cost takes you through everything.
Oh, the stream water while crossing is so chilly that it can literally leave your foot numb for a few seconds. Now that's some challenging thrill, isn't it? Over the years the ecosystem of Hampta pass has got disturbed by the rising popularity of the trek, frequented by trekkers. So at the best, make sure you don't litter anywhere at your campsites during the trek.
You might be interested to read our article that gives a first-hand experience about the trek in detail – http://www.365hops.com/blog/hampta-pass-the-first-himalayan-trek-of-my-life/
Hampta pass trek cost for 8925 bucks which isn't expensive at all in my opinion.
By, Gunjan Shah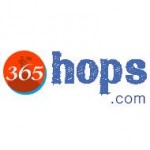 Comments
Comments