The world is full of countless examples of people proposing to their partners in a unique manner to make the special moment truly memorable. A few months back, Ryan and Alissa added their names to the long list of such couples, when Ryan proposed to Alissa while enjoying the skydiving adventure. This couple from Pembroke loves a life of adventure and thrill and this is perhaps what led Ryan to propose to his beloved in this unique manner.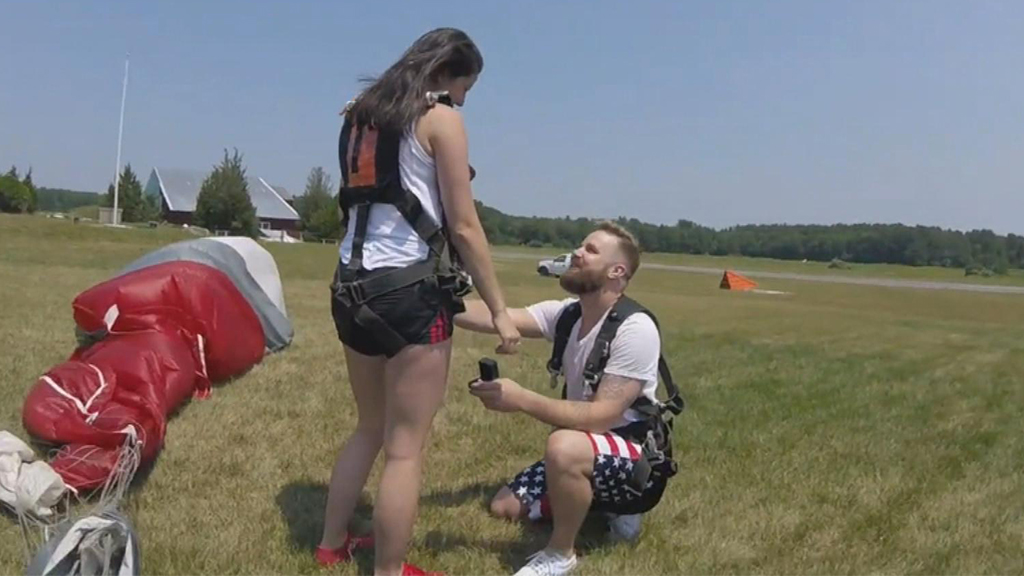 According to Alissa, Ryan has a habit of giving her new surprises, but nothing would have prepared her for this. Ryan made the thrilling proposal just as the couple was about to land after free-falling thousands of feet while they were skydiving in Hanson. For the proposal, Ryan chose to land first and set up a giant balloon in the shape of a huge diamond ring along and waited on a bended knee while he waited for Alissa to land.
As Alisa neared the ground, the sight that met her made her start crying. She was already saying yes even before her feet touched the ground, although Ryan had not popped the question to her as yet. As she landed Alissa was overcome with emotion and she also felt a rush of adrenaline resulting from the combined effect of her skydiving experience and the happiness she was experiencing.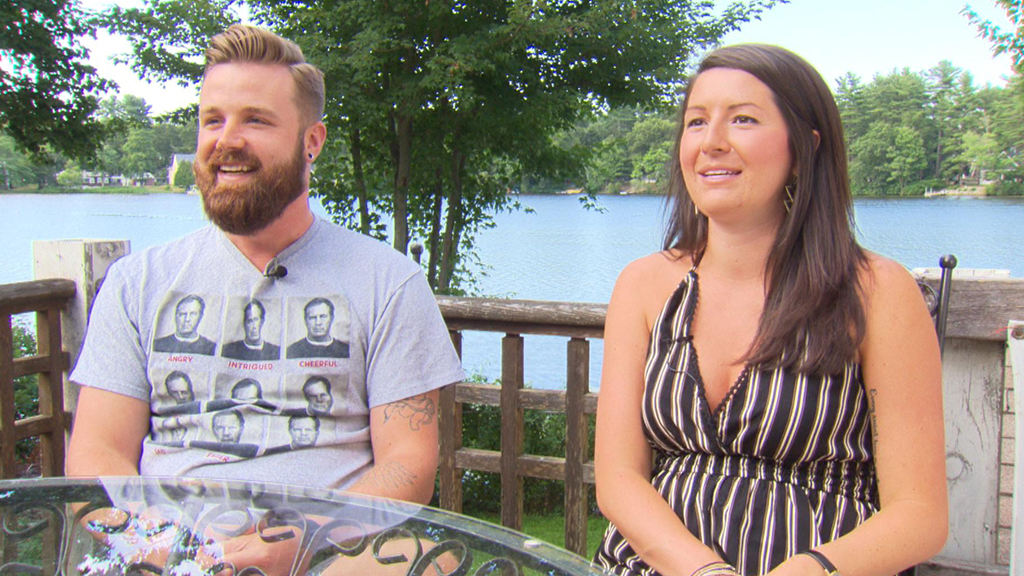 Ryan, who was ready to take the plunge, opted to make the proposal while skydiving to commemorate their Army paratrooper friend, who had passed away in March 2017. At the time of proposing, Ryan and Alissa already had a month old daughter and they intend to get married sometime in 2018, although not in air, but on solid ground.
While there are numerous couples who have proposed to each other in air, this has been done mostly in hot air balloons. However, Ryan has now set a new trend and made people aware of the fact that skydiving is another thrilling way to pop the question.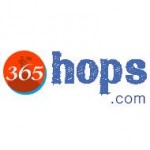 Comments
Comments