A trek for most people is a perfect chance to break away from the routine, get away from their mundane life and do something that challenges their spirit and frees their soul. It is an opportunity to tread off the beaten track, onto something wild and inspiring. Trekking adventure in India is can be a mind-numbing experience as it not only lets you to experience nature at its glorious best, but also brings the trekker closer to the natural world and admire it for all that it is.
Trekking is essentially travelling on foot through a route across a combination of terrains like forests, mountains and across streams with a backpack that carries the basic and essentials one may need on the move. Trekking is fun as you physically stretch your limits while hiking and walking, you will discover your own fitness quotient. You will laugh at the little mishaps on the way, cry on the pricks of thorns, smile at the music of the birds and basically have a memorable experience.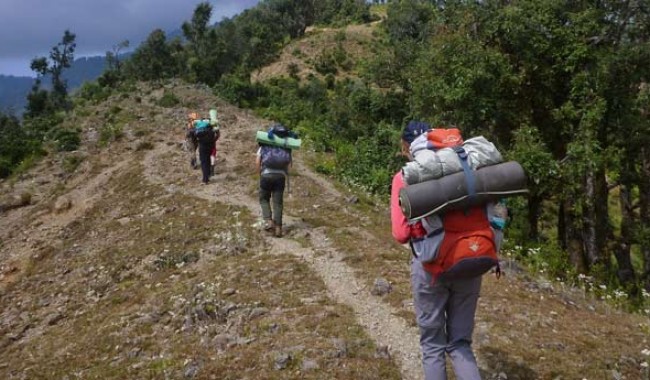 Many treks are challenging and strictly not for novices. As an amateur trekker, you might feel a bit nervous as to what you should do and what you should not while on an excursion. Just because you are a beginner does not at all mean that you cannot carry out an exciting and memorable trekking tour. All that you need to do is follow some basic tips and guidelines. They are mentioned below –
Choose an Easy Trek
As you are a beginner, you should not go for the tough treks as they are generally meant for the experts and mountaineers. Choosing an easy trek first will be a wise move as you will get experience, enjoy the thrill and can relish a wonderful tour on such trek as a starter. A tough trek may prove difficult and risky for you.
Make Certain That You are Perfectly Fit
Medical checkup should be the first and foremost priority before planning a trekking trip. While trekking, its common to suffer from cold, cough, stomach upset, etc. It is your responsibility to inform the trek manager if you have any medical problems. Moreover, while on the trail, you must tell him if you are suffering from dysentery, bad blisters, headaches or dizziness.
Research Can't be Compromised
The planning and research for the trek should be done very carefully. A proper research is extremely essential and its importance grows even bigger if you are a beginner. Only after you have done proper research on the location and climate that you may encounter during the trek, you can do further planning of your excursion.
Proper Scheduling is Important
Make a comprehensive schedule when you are planning for your adventure; the schedule should be designed as per the climate and situation of the destination. You should make sure that you have informed a relative or a friend about your schedule, as they can come to your aid if you get into any problem.
Deciding the Budget
Important factors of the tour such as expenses of food, accommodation, etc. should be given enough consideration while planning a budget. The money you are carrying should be a little more than what has been estimated, as there are many unforeseen expenses that may come up on the trekking trip.
Pack All the Essentials Carefully
As you are a beginner, you must know that the foodstuffs and clothes are something that may not be available during the trek. Hence, you must carry food and clothes in sufficient amount. The quality of the clothes should be good as during the trail, there is a possibility of clothes being torn. Moreover, it is not easy to wash clothes while on a tour.
While packing your travel bag, you must divide the equipments according to following sub-divisions:
**  What you are going to wear on the trail
**  What you have to carry in the daypack
**  What you are going to pack in the duffel bag
In the end remember to keep up your confidence while trekking. As a beginner, you will feel the ultimate thrill during the tour. Keeping these tips and guidelines in mind, you can be rest assured that you are really close to having the time of your life!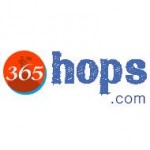 Comments
Comments