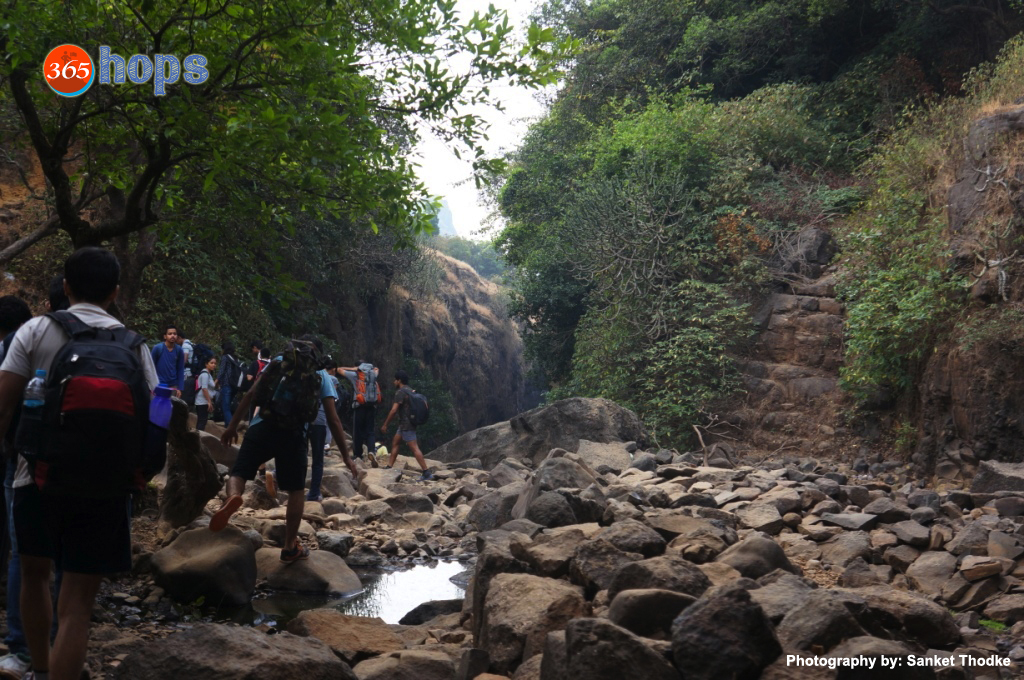 The small boulders give us some warm before we attempt the big ones. Seems an easy task, but not for a long time.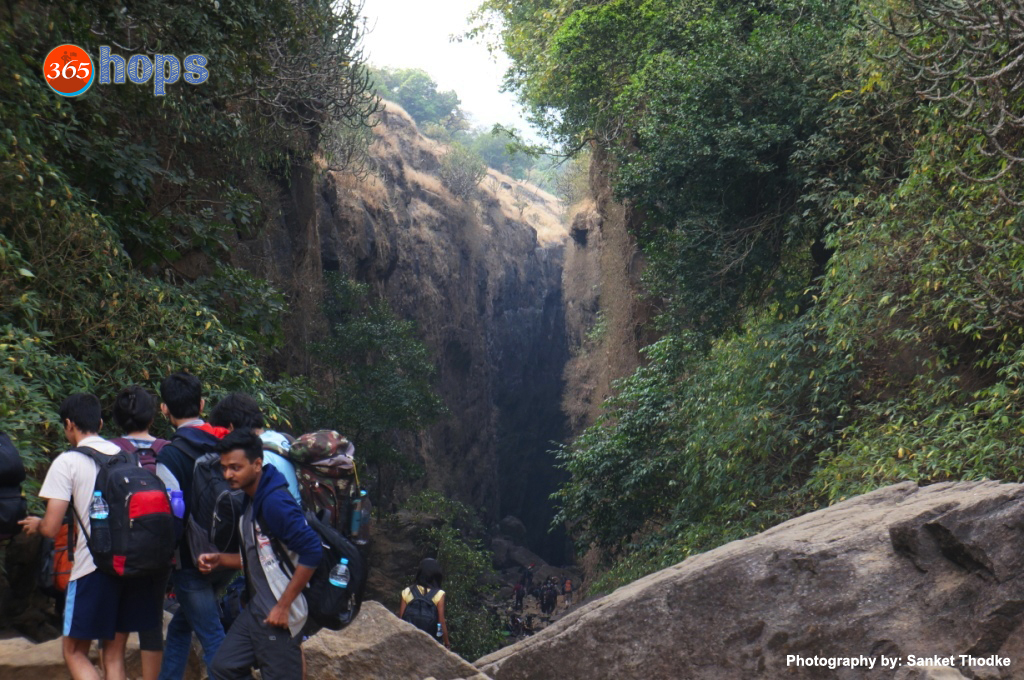 Most of our team members consist of gujju gang.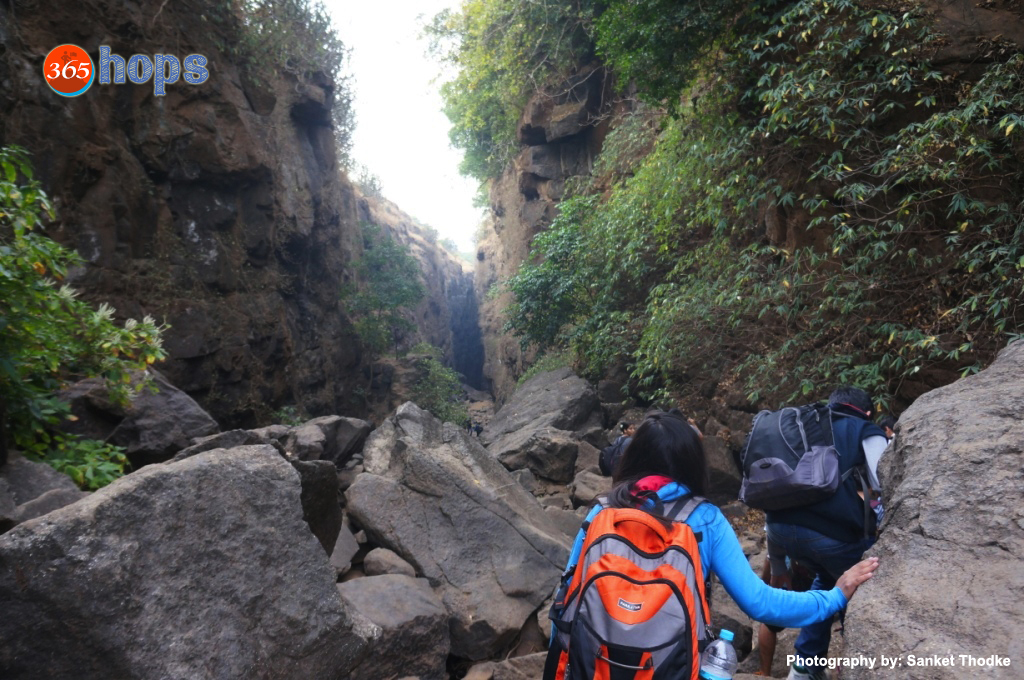 After getting completely inside the valley we soon got greeted with the big boulders.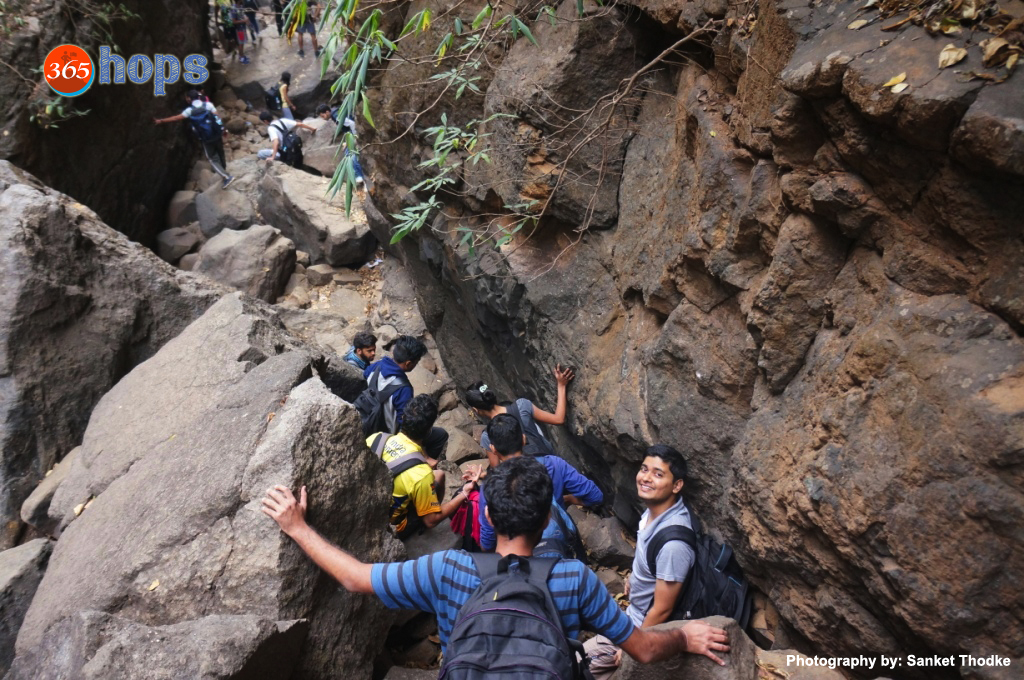 The boulders are your enemies in the trek, but at the same time they are your friends supporting from the side.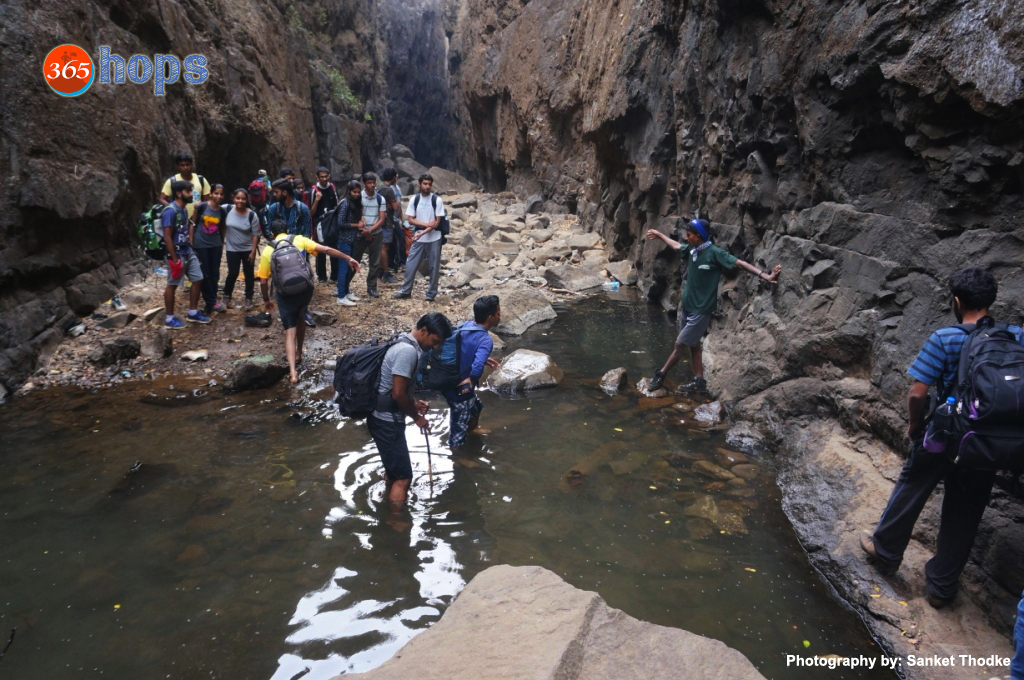 The first pond was small, everyone tried to skip It by going on from the sideways. Except a few of us.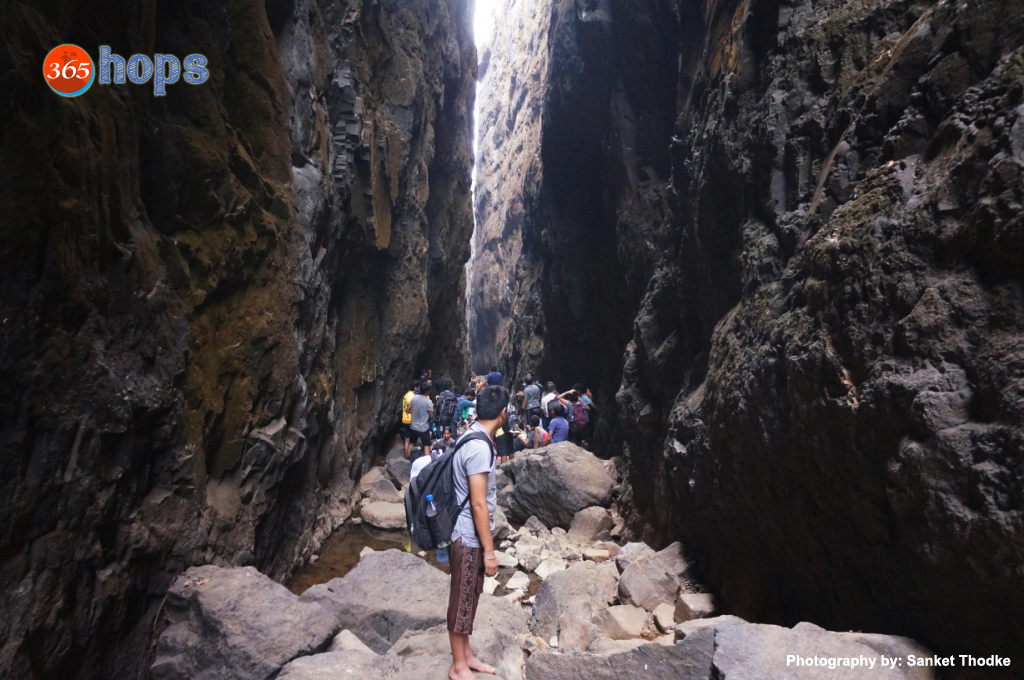 The valley of shadows gets darker and narrower. We wondered what if the wall on both the side starts getting closer. Opps!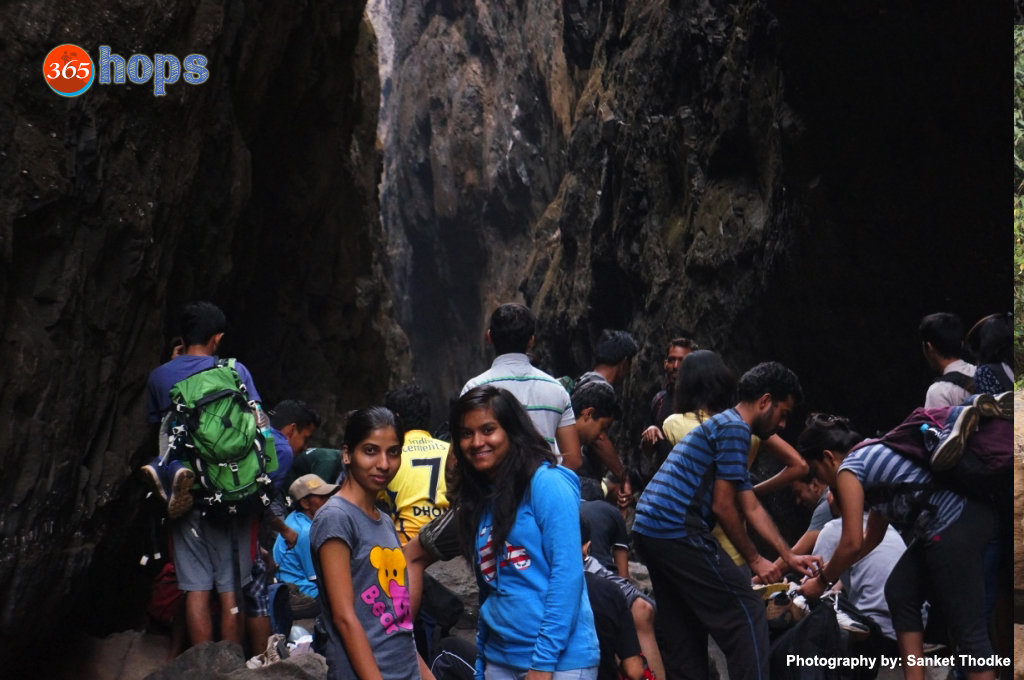 We get ready to enter the big pond of water in Sandhan. We tie up the shoes with our bag.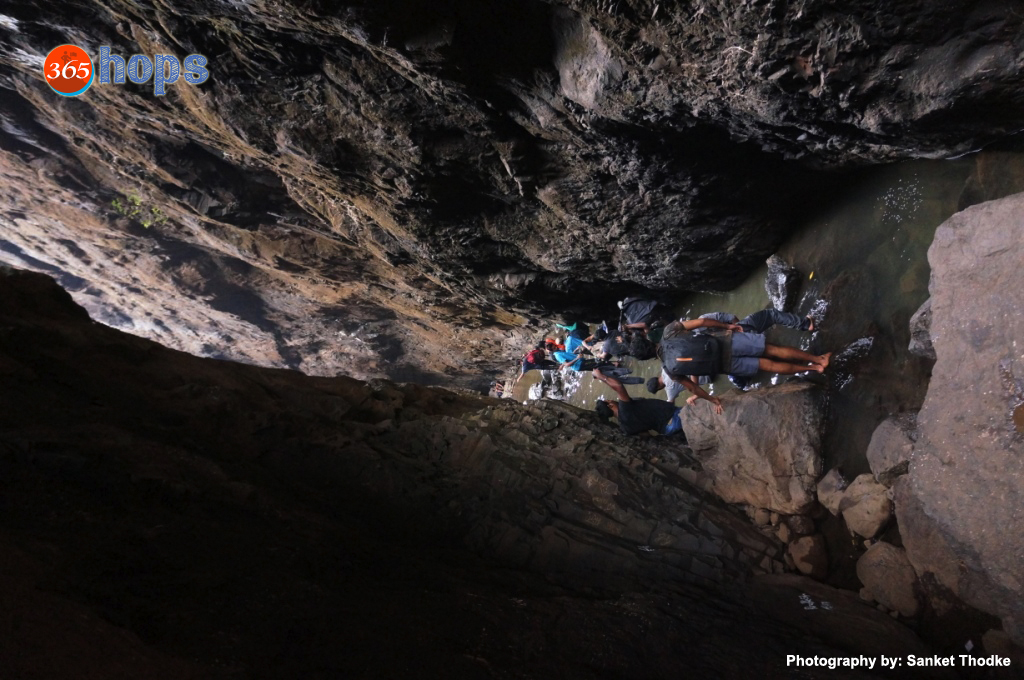 The water stretches 300 – 400m. We enter the pond one by one.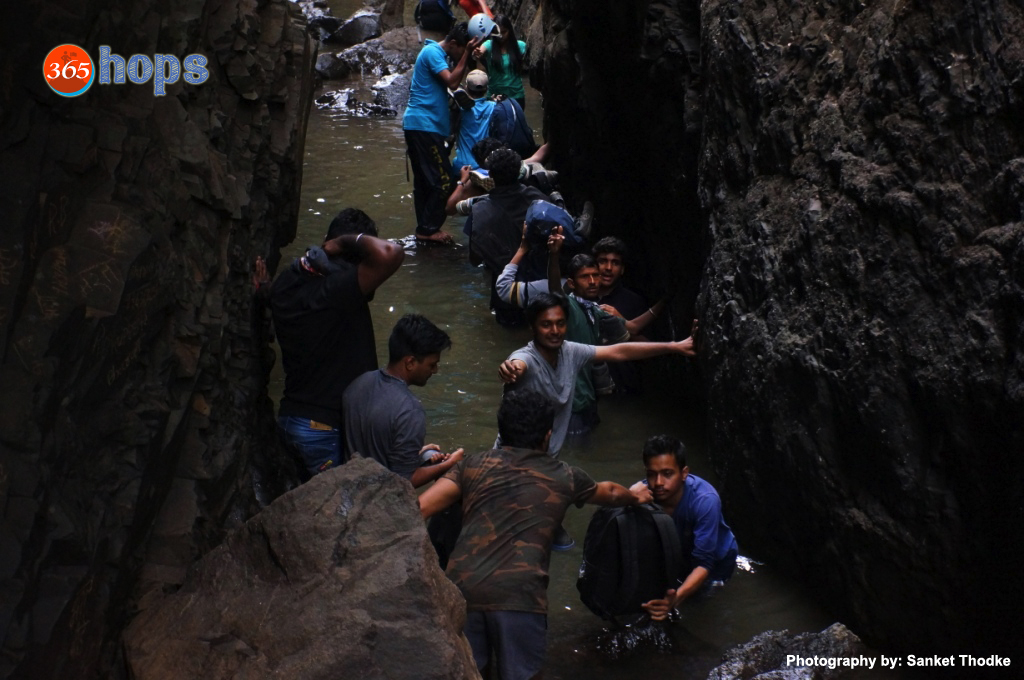 We quickly lined up inside the water like a team and passed on the bag first one by one.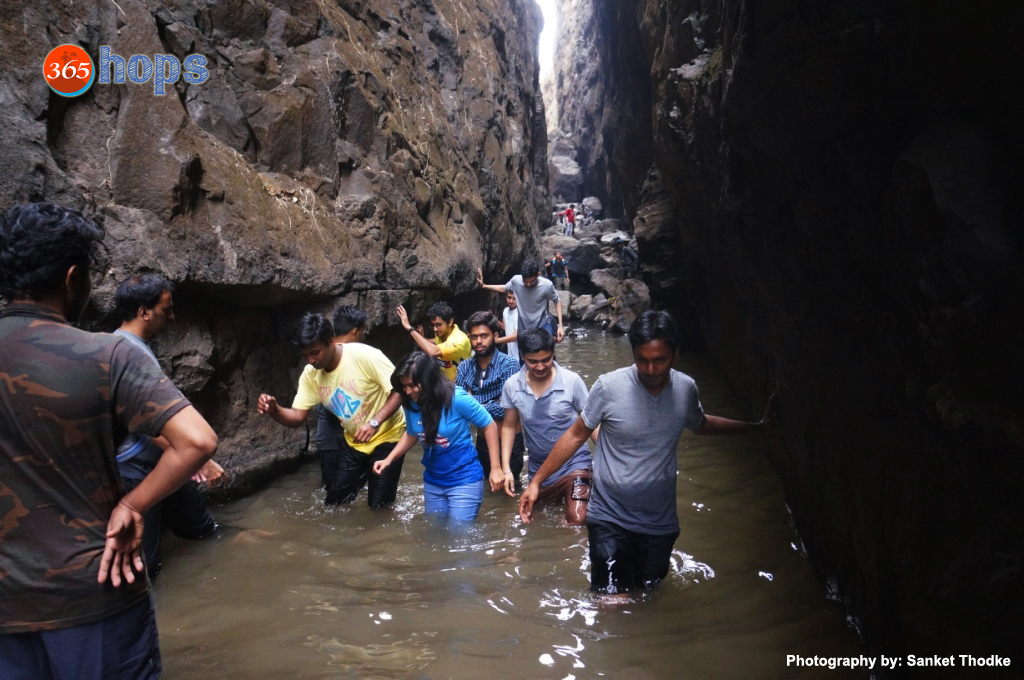 The water was coming till the stomach and mind you, it was chilling cold!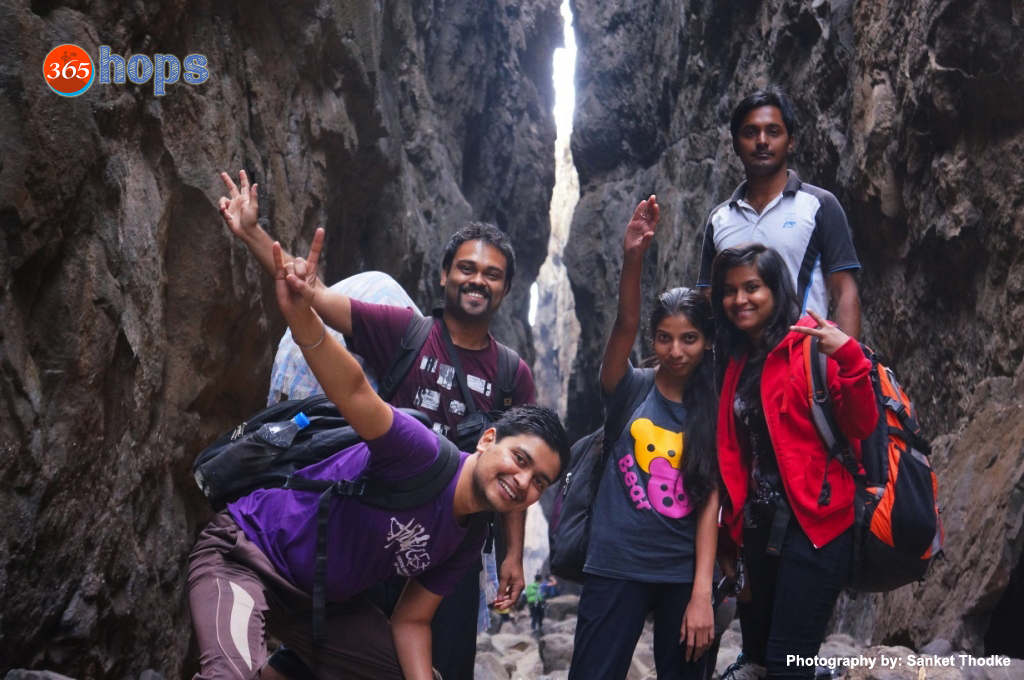 This group from Pune where a blast! Thanks to Sanket for such lovely photographs.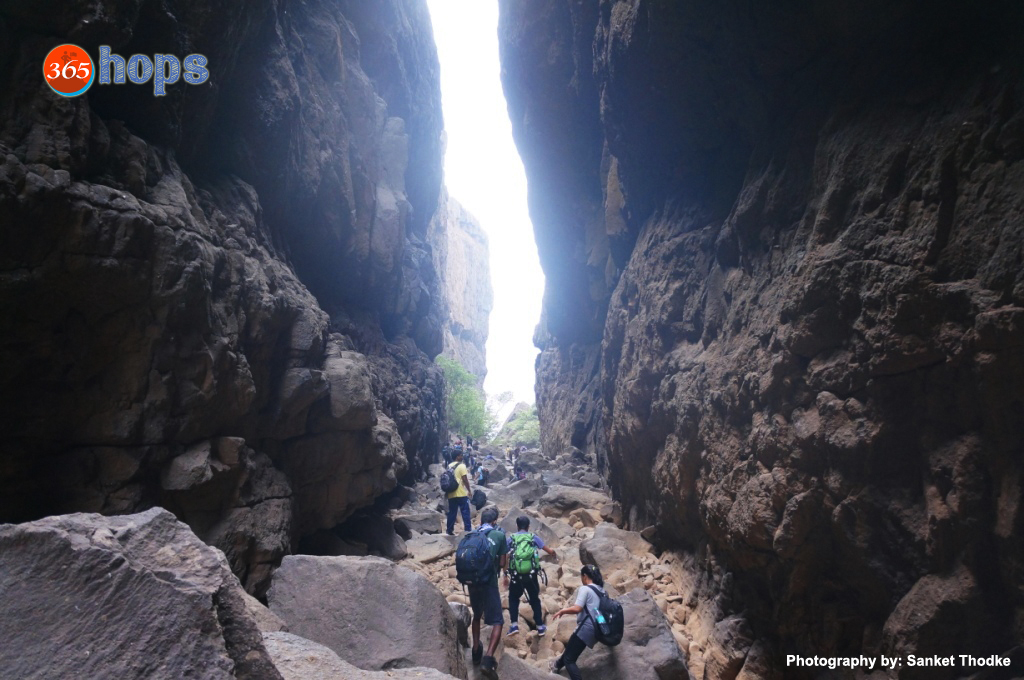 You just feel like an ant walking through valley. The endless parallel walls and the rocks, you just don't see anything else!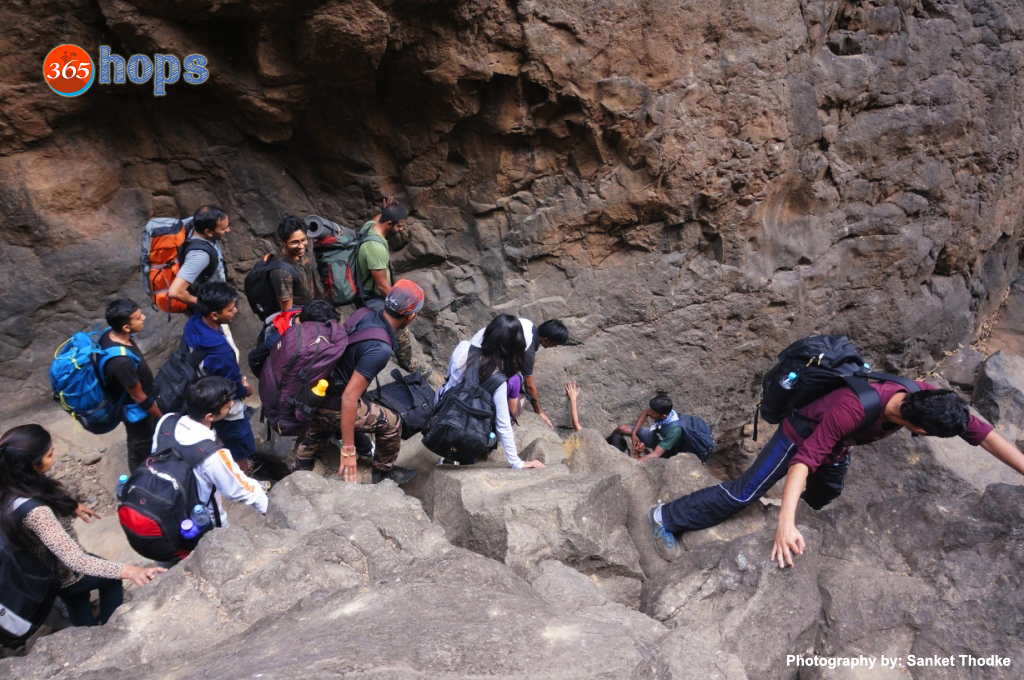 The rocks are too tricky to get down that you may need a helping hand.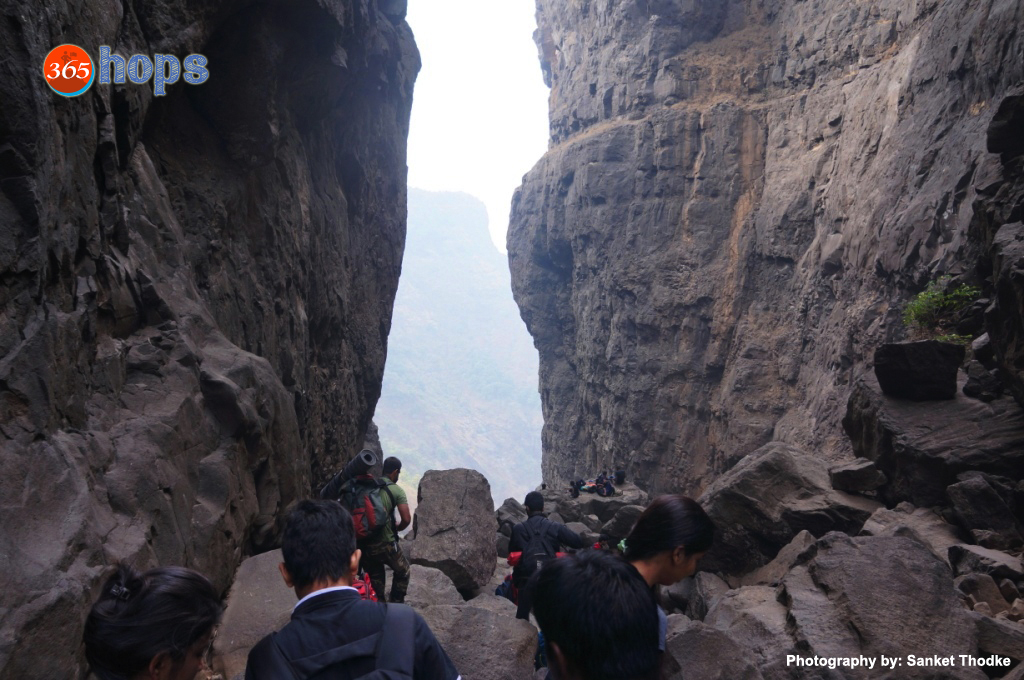 And one more picture of valley walls and boulders.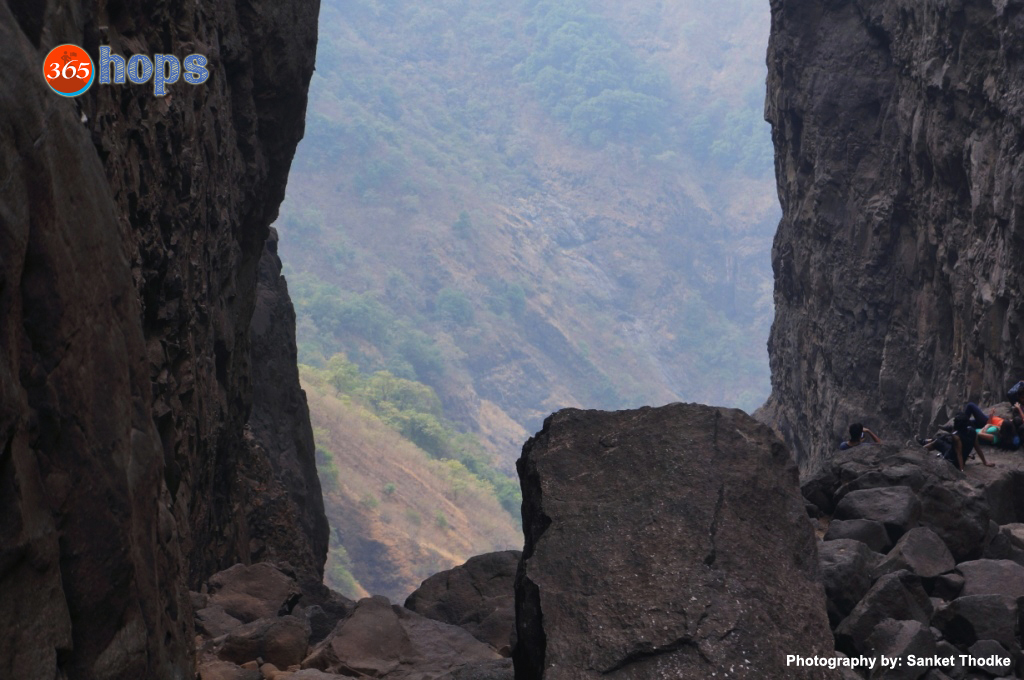 Guess what is so special in this picture? Nothing!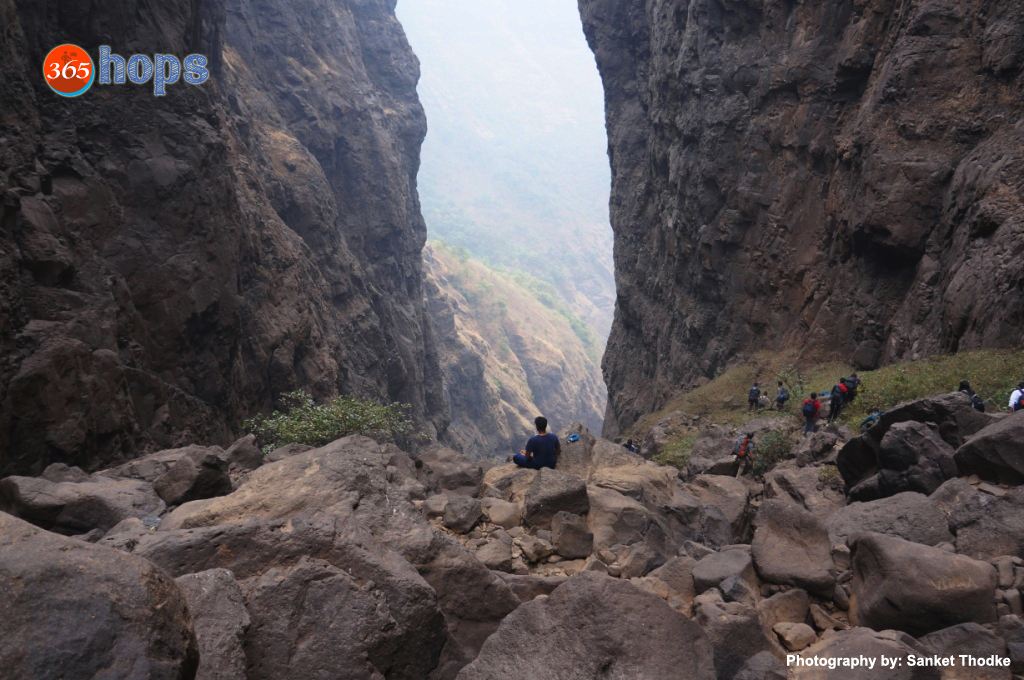 Sometimes you just sit down and adore the beauty of the nature.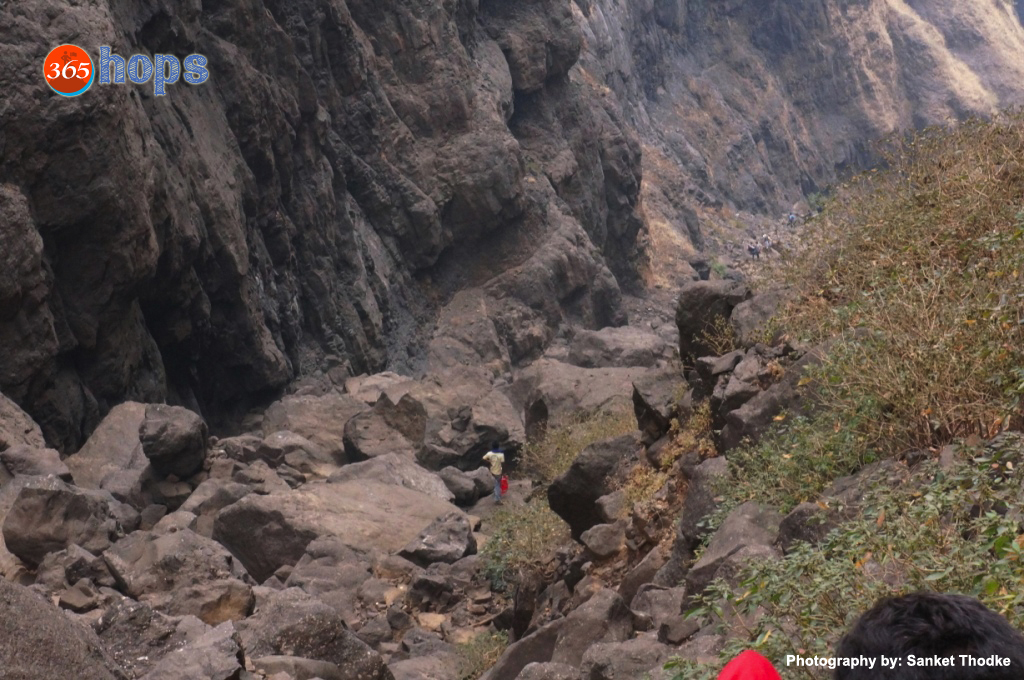 The rocks flow down like a waterfall, don't worry they are not moving.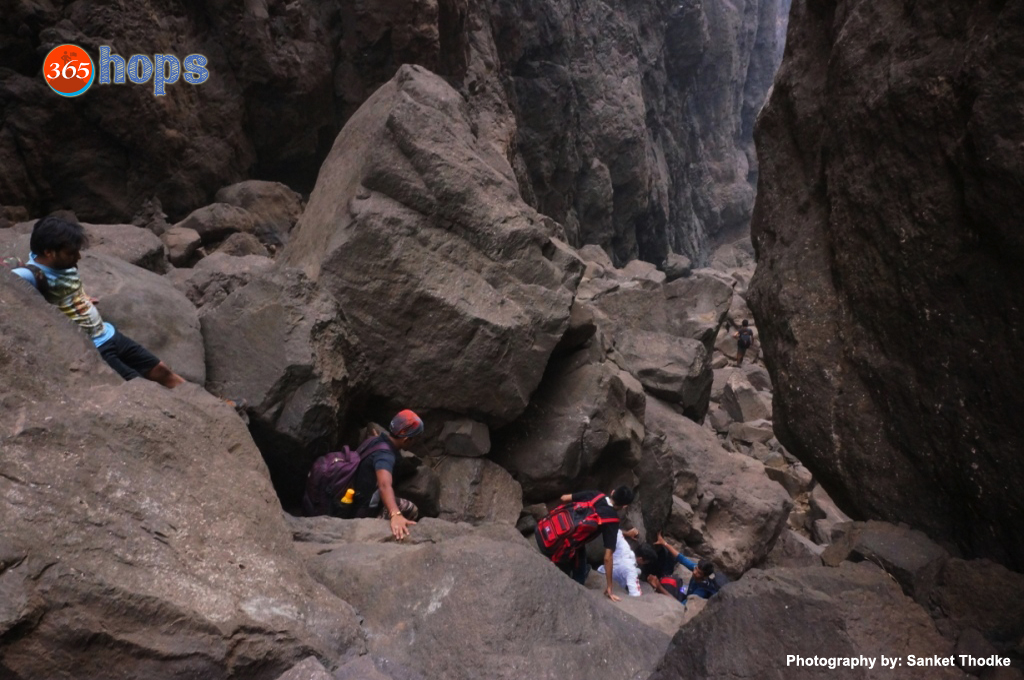 You just cannot get down with only your legs. You have to use your hands too.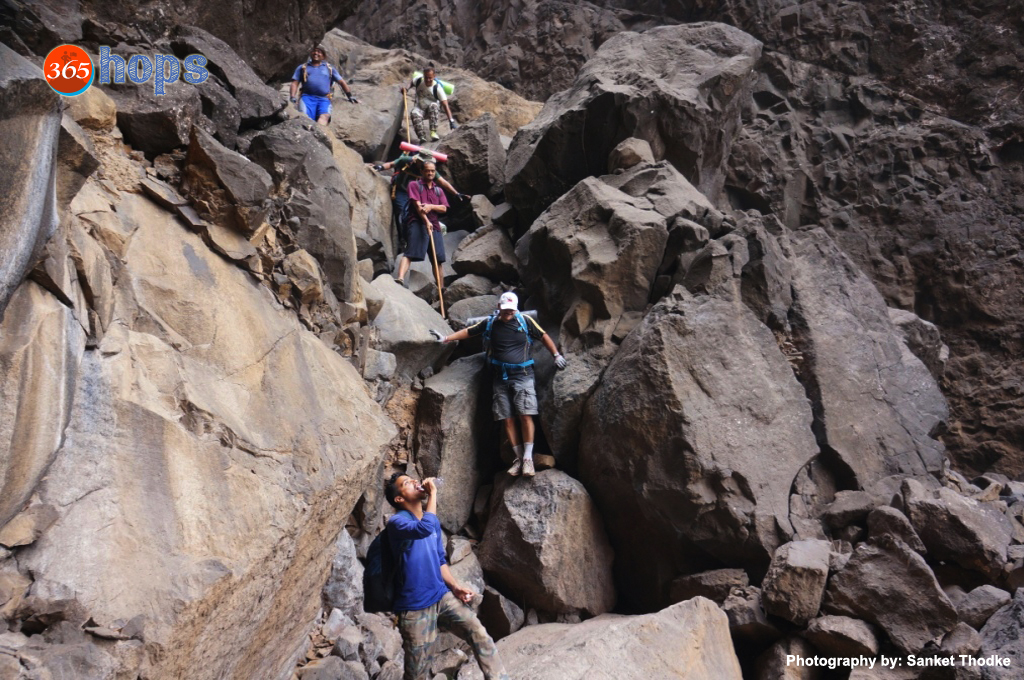 Its thrilling to get down with such huge boulders. Yes, you have to literally have to find way to get down through rocks.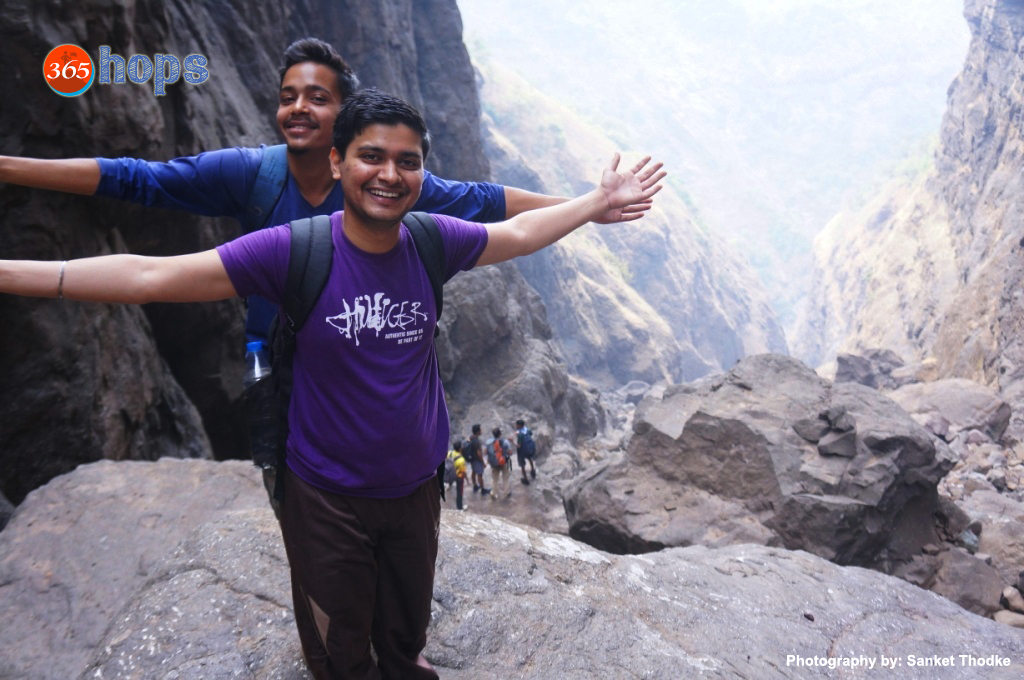 Lighten up! It is time for a Titanic pose!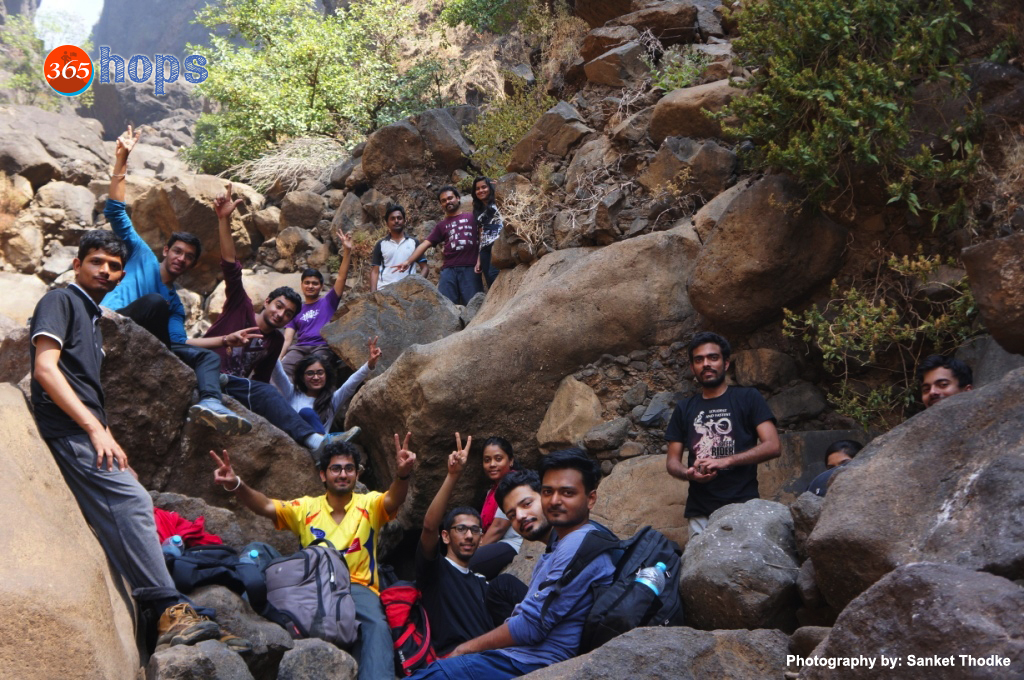 The incredible gujju gang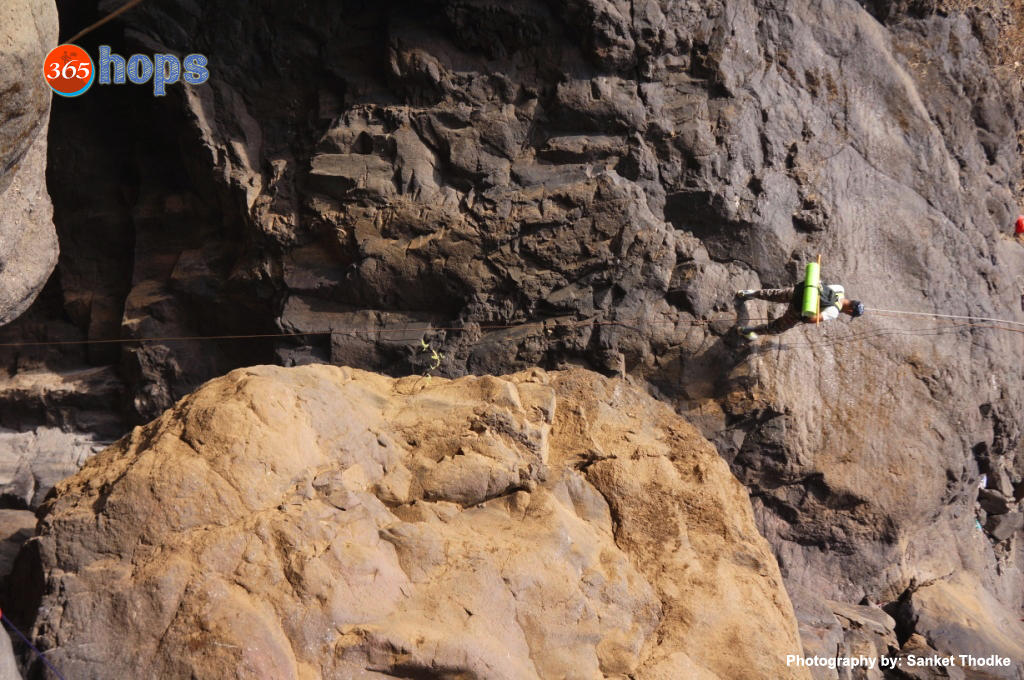 There is a dead end after which the only way to get down is by rappelling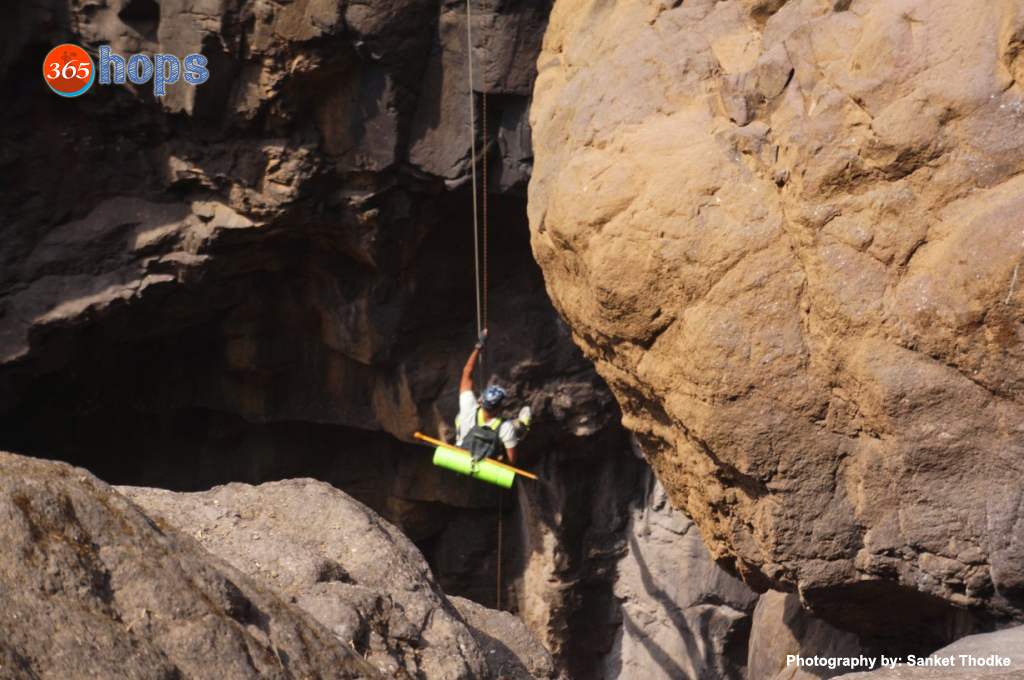 Yes, hold on to your excitement, this is surely adventurous.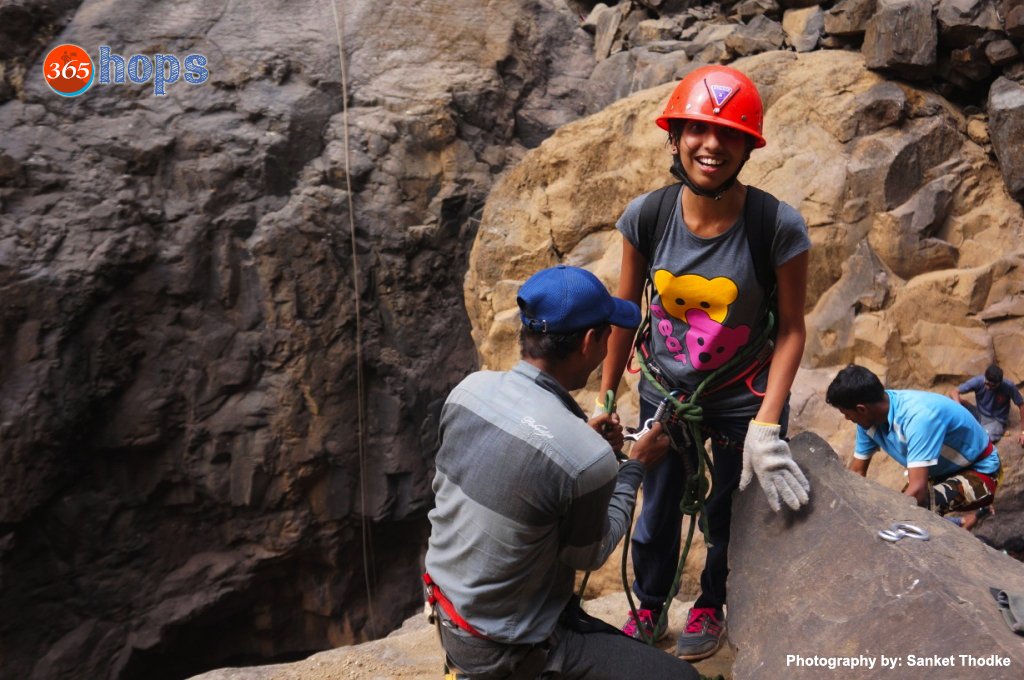 Kartiki, Getting ready for to rappel down, or wait is she getting ready for a pose?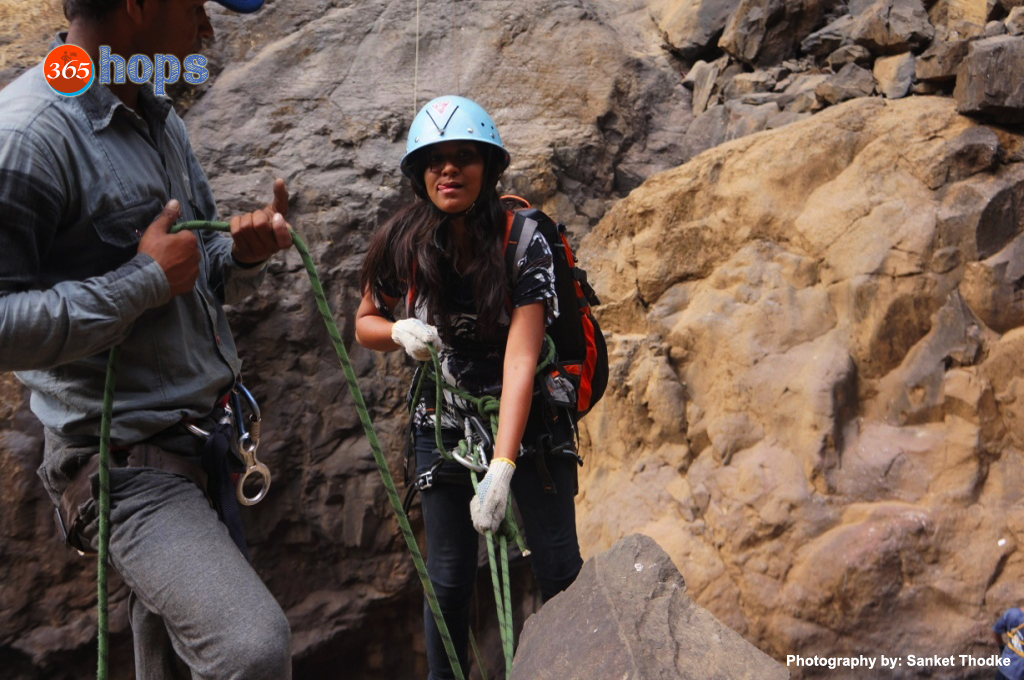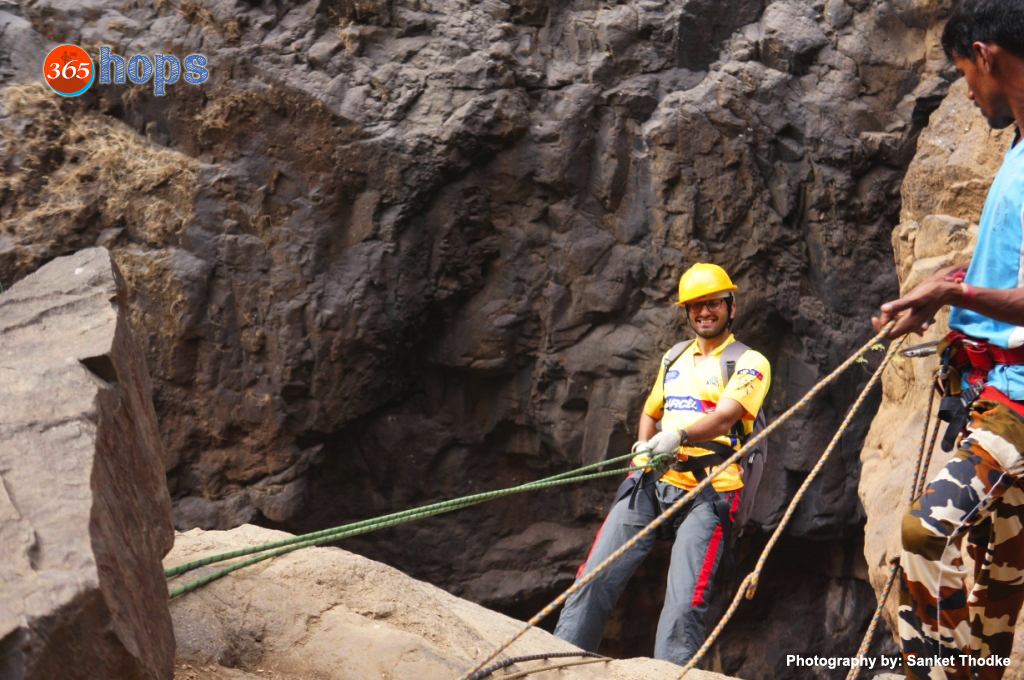 Yes, we have one more pose ready guy!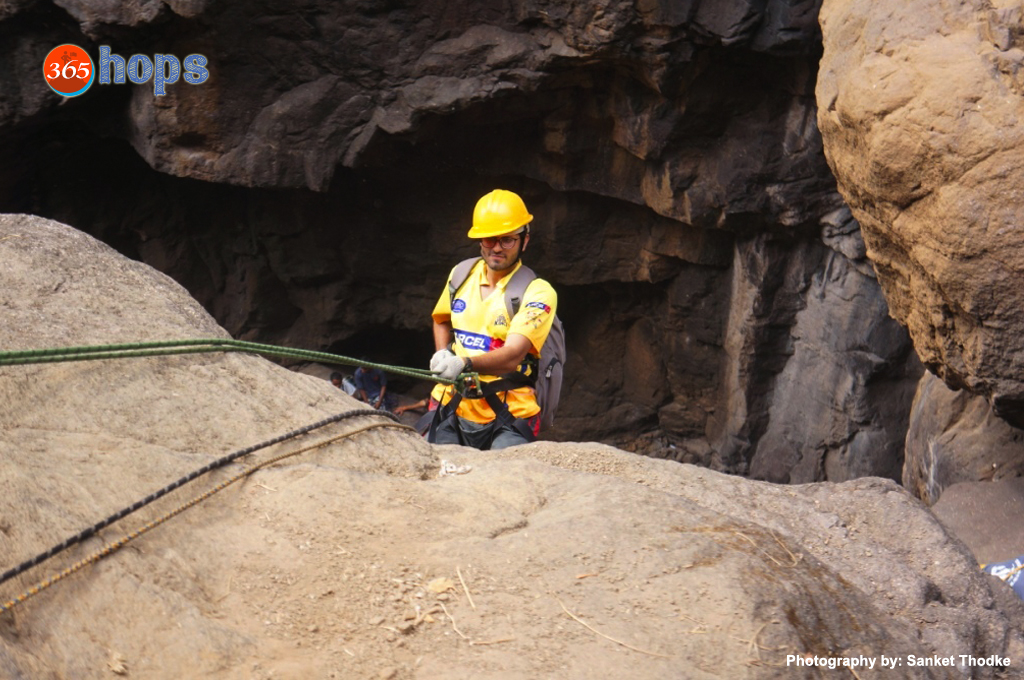 Getting down with full safety of Helmet, Harness, belay, carabineer, etc….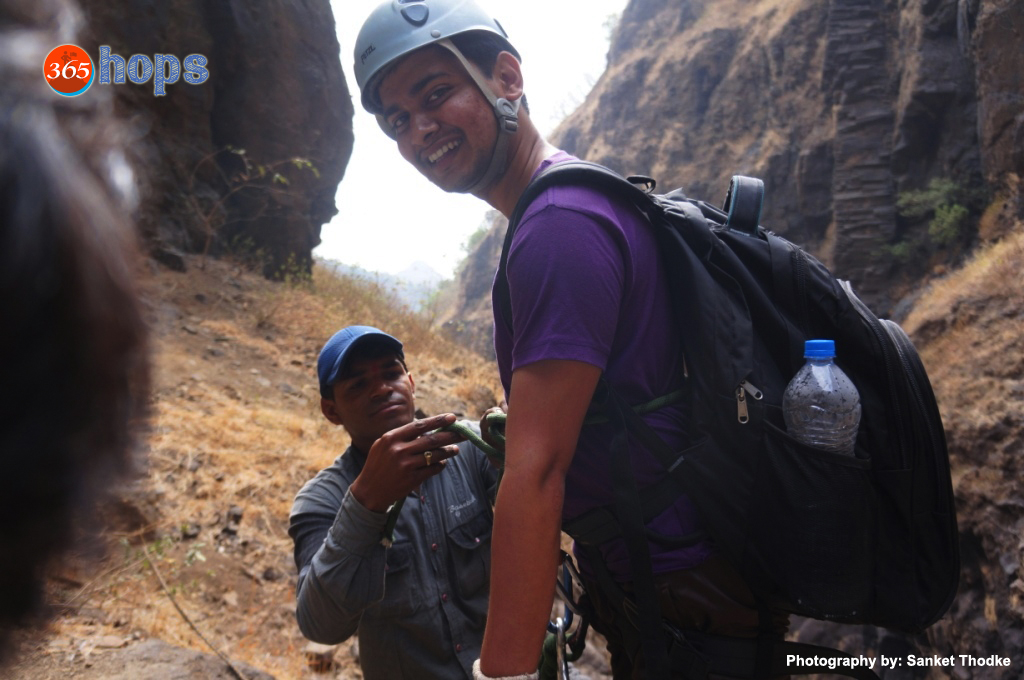 Comments
Comments