The beautiful, adventurous journey of white water rafting expedition came to an end in Rishikesh. Popularly known as 'Cockerel Gunners', was organized by the Indian Army.
It kick-started on 26th November and after rafting on the Ganga for four days, it was concluded on Thursday, that is 29th November.
In order to keep the atmosphere and spirit high, the army jawans also participated in the adventure. The journey initiated with 20 adventure enthusiast participants from the Medium Regiment at Rudraprayag. They rafted for 150 km on the Ganga River for four days before it came to an end in Rishikesh.
As the part of the challenging journey, it was learnt that the team brilliantly succeeded and negotiated numerous grade III and IV rapids across a stretch. This is quite popular among the whitewater adventure sports enthusiasts across the world.
Talking about the event, Major Benjoy PS said that the event has some special significance as the foundation of the Medium Regiment was laid in the same station 44 years ago. Hence the success of the team has evoked some nostalgic memories. He later said, "The expedition has reaffirmed the Indian Army's strong sense of determination, grit and perseverance in the face of all odds. We are happy over the reaffirmation of the same invincible spirit to negotiate odds and come out triumphant through the expedition. We are proud of this spirit."
Source: The Pioneer
Author: Radhika Shah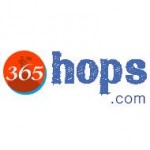 Comments
Comments