There are some adventure sports which fill your soul with thrill and excitement and at the same time need you to be seated tightly in the same spot. River Rafting is one of those adventure sports where you hold you tight to your raft, sit back and paddle your way through adventurous waters. It isn't just a thrilling experience but also a team exercise that can be enjoyed with your friends.
River rafting isn't only about sitting back and paddling, it is about taking turns, drifting through fast rapids and coordinating with your team to make your ride a memorable experience.
Rafting is a popular adventure sport in the himalayas. Drifting in the cold himalayan waters at chilling temperatures in the white waters is something everyone should try once in their lives.
Rafting is an ecstatic venture which involves a lot of excitement and joy. The cold water hitting your face and body whist you drift by curves in the flowing river is a memory to be cherished. Rafting enthusiasts describe it as a one of a kind adventure sport and a completely unique feat.
Rafting can be enjoyed and experienced in different parts of India. Some of the best spots for River Rafting in India are White water rafting in Rishikesh, Manali, Zanskar in the north and Rafting at Kolad/Kundalika in the West.
Rafting in the Ganges :
Right next to the holy city of Haridwar, Rishikesh is a blend of culture and adventure. Rishikesh is one of the country's best spots for rafting. The white chiling water of the Ganges gives your soul an adrenaline feeling with a touch of spirituality. In Rishikesh, Rafting isn't the only sort after activity, Camping on sandy river sides and viewing stars amidst the himalayan range is also an activity tourists come here often for. Rafting Camping in Rishikesh is possible doing together. There are many camping grounds in Rishikesh, however Camp WildHawk at Phoolchatti, is an ideal bet. It is situated in the lap of the Himalayas along the banks of River Ganges. The Camping experience in Rishikesh is surreal because the moment you step out of your tent, you witness starry skies and the majestic mountains that take your breath away. All this at a minimal price of just rupees 2599/- A budget trip that ensures a lot of adventure and scenic views. Just Rafting in Rishikesh cost around 800/- per person.
Author, Advait Gharat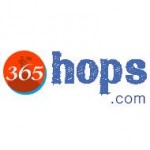 Comments
Comments