Countless people cherish a deep love for car racing, especially the NASCAR events. However, the Nollen couple from the village of Merton have taken their enthusiasm for the sport to a whole new level. Deb and Ron are hot air balloonists, who have chosen unique way to display their love for NASCAR and pay tribute to its legendary drivers. They have literally taken their passion about this exciting sport to the skies by designing their hot air balloon around the NASCAR theme and etching the names of various legendary drivers, along with their racing numbers, and dates of birth and death on it. Not surprisingly the couple has named the balloon Last Lap as a way of displaying their fondness for car racing.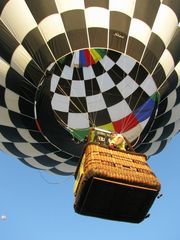 Sharing A Passion For Flying And Racing
While Deb and Ron have been married for the past 36 years, they have also been enjoying flying for 31 years. Even though Ron is a certified pilot from Federal Aviation Administration, he is afraid of heights. However, he feels that flying hot air balloons is nothing like flying airplanes. Deb compares the experience of hot air ballooning to walking up a mountain and looking out to enjoy a great view. According to her, they fly hot air balloons not only because it is their job, but because they consider it to be absolute fun.
The couple fell in love with NASCAR while they resided in Florida for five years. During this time they attended several races and developed a strong interest in the sport. Their passion for hot air ballooning evolved after the couple was offered to be a part of a crew of Deb's co-worker. While they were helping him during a competitive event, a whole new world of fun, thrill and excitement was opened up for them.
Today Deb and Ron are active participants in different types of hot air balloon racing events. Unlike the car racing, these events are not judged on the basis of speed. Rather the pilots are accorded points based on how close to a target they are able to take the balloon. The pilots are provided with the co-ordinates for the target and they are required to drop markers similar to bean bags at these co-ordinates. The pilots whose markers hit closest to the target are declared to be winners.
According to Deb, every flight in the hot air balloon is different and promises to offer a unique experience especially for people who have never flown before.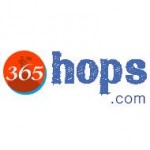 Comments
Comments