"The World is a book and those who do not travel read only one page."    - St. Augustine
"Anxiety Disorder", for a long time, is misunderstood as a mental disorder. Due to this many people suffering from this problem hesitate to talk about it with Doctor or even their loved ones thereby worsening their condition further. Anxiety is a vicious circle. Once stuck, it is difficult to come out.
From time to time, people suffering from anxiety, decided to take control of their life by Travelling solo. I know. Sounds terrifying Right? I mean an extrovert person like me sometimes get panic attacks right before a travel and the magnitude is 100 times higher for a person who has anxiety issues.
"Our anxiety does not come from thinking about the future,  But from wanting to control it." – Kahlil Gibran
 The only solution is to let go and there is no better way than travelling. Follow these tips to overcome anxiety and explore a brand new "YOU" in the process.
Dealing With Anxiety Before Travel
Always Remember Why are you doing this.
"We travel not to escape life, but for life not to escape us"
Scared already? Want to cancel the trip?
Close your eyes. Take a deep breathe. See yourself in the place you want to visit. The food, the culture, the nature, everything you want to explore. Doing this from time to time would help you calm down.
Imagine yourself after an year
"In the end, we only regret the chances we didn't take"
Now, if you are not getting on that plane, your life would always be miserable. You want to take control of your life Right? Then get over yourself, pack your bags and leave. Imagine yourself after an year in both scenarios. I promise you would want to go even more.
Find a community
"Not all those who wander are lost"  - J.R.R. Tolkien
You are not alone in this. There are others like you. There are dozens of communities of anxiety sufferers. Talk to people like you and you will feel so much better. Enroll yourself in one of these so that, in case you have a panic attack while you are on road, such forums can help you in the most wonderful ways.
Be well prepared
"Wherever you go, go with all your heart."   - Confucius
Main cause and effect of anxiety is that you are not in control. So best way to overcome this is take control. Make a plan. Do your research. Maps, photos, cuisine, people, culture the list is never ending. Do your homework. This would give you a sense of familiarity with the place and give you a sense of control.
Also prepare for the worst situations. Make a list of what all can go wrong and then write down the solution. This is where our dear Google Chacha could be of extreme help.
Home is just a flight away
"No one realises, How Beautiful it is to Travel until he comes home and rests his head on his old,familiar pillow."
This is something you are trying to do. There is never any harm in that. If you do not like it, you can always go home. No one would judge you.
Dealing With Anxiety During Travel
A routine can calm you down
"The Greatest reward and luxury of travel is to be able to experience everyday things as if for the first time."  - Bill Bryson
The unfamiliar location can be the biggest reason of panic attack. To overcome this, make some part of your life that is a routine. For example, have meals at definite times of the day. Exercise in the morning. These small steps would give you a sense of control and hence would help you keep going.
Be prepared for bad days
"Life is an adventure. Take risks."
These are the days, you are suffering from panic attacks and it is getting difficult to cope up. Well! These are the days you need to pamper yourself and make yourself feel special. Save some money for such situations so that you can stay in that 5 star hotel or have an expensive lunch. Such acts would give you a sense of new start.
Do not listen to your Intuition
"When in doubt, TRAVEL"
I know it is the opposite of what other says. But you are not like others. Your intuition would always tell you something bad is going to happen. Keep these thoughts aside and go on.
Avoid your Triggers
"Life is either a daring Adventure or Nothing"  - Helen Keller
 A common trend I have seen in anxiety sufferers is that they have some triggers. Obviously you must be well aware of that. Whenever you feel a trigger stage is coming, change your thought or place or whatever you are doing at that time. Go for a jog or listen to your favourite music or go take shower.
Bye Bye Comfort Zone
"Don't be scared to walk alone.  Don't be scared to like it."   - John Mayer
 I started with this very thought only. So nothing much I want to say in that. Make it a point that you will do one thing in a day that scares you. It can be anything like figuring out what bus to board in an unfamiliar city or accepting an invitation to visit local. Google Chacha is always there to help.
Write it out
"Travelling- It leaves you SPEECHLESS,  Then turns you into a STORYTELLER."   - Ibn Batuta
 Sharing your experiences with others would help you find others like you. Helping them in any way would in turn help you a lot. Write down your feelings. It would not only help you to calm down that very moment but also could become your own travel blog in future. How great that would be Right?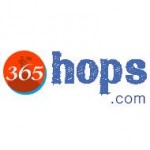 Comments
Comments