Adventure trips bring you a better vision towards life. The word sounds quite risky but it is not in real. Going out on adventure trip enhances your physical, as well as mental abilities and so you should embrace a little adventure to get rejuvenated. There are several reasons why you should go out on adventures and if you read them, they are quite beneficial to your life.
Facing the Change
Transform your life and get rid of the daily stress and hurdles. Going out on an adventure trip is completely different from your daily life schedule and so you should face it in order to feel the change. Get prepared to face the new challenges and exciting journeys that will bring a lot of new things around you.
Trying Something new and Unique
Take a chance and try something new and uniquely different from what you do regularly. Adventure trips are really refreshing and brain washing. Trying some new stuff will help you learn something innovative and original and you will feel much comfortable than earlier. Learning new things gives you a better vision towards life.
Sharing your Adventure Trip with Others
Take your friends or family along with you so that you can share your trip with them. It's better to experience something new with a company rather practicing it alone. Sharing your adventure trip also helps share your happiness and therefore, that makes your trip much happening than your expect.
Experiencing the Experience
Experiencing the new experience is indeed something very exceptional. After all life is based on the new things that we learn every day, and such adventurous trips deliver new experiences with every step you take. So get ready to gain new knowledge with a new trip.
Changing your Vision Towards Life
As told earlier, adventure trips enhance your vision towards life. With every single journey you'll come across such new things that will teach you something new and help you overcome the toughest situations.
Enhancing Yourself Physically and Mentally
To find some relief from the regular and tiresome schedule, going out on adventure trips is very necessary in order to feed yourself physically and mentally. It enhances your mental and physical strength and improves your capability.
Feeling a Sense of Accomplishment
Get ready to experience the feeling of success and accomplishment with an adventure trip. The joy of wandering in the feet of Mother Nature means much more than wandering in the streets. So sense this feeling of achievement.
Helping Cope with Uncertainties
Adventure trips help you deal with the uncertain situations which might come in many forms. Facing the difficult situations practically is what such trips teach you.
Enlightening You About Life
Adventure journeys enlighten you about the beauty of life and make you fall in love with it. It teaches you about the things in life that we miss regularly and the things that we often forget to adore.
Dwelling sometime with Mother Nature
Breathing in the laps of Mother Nature is what we miss in our daily lives. Life becomes so busier and hectic that we often ignore the real beauties that make life worth living.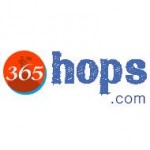 Comments
Comments