"Enjoy yourself – that's what your 20s are for. Your 30s are to learn the lessons. And your 40s are to pay for the drinks!" – Carrie Bradshaw, Sex & the City
Although said in a completely different context, but somehow it seems so apt in what I am going to tell you today. Yes, your 20s. It's the time when your parents don't believe in you, when you want to conquer the world but enjoy your most at the same time. Well! If you are in your 20s this article is for you to take action & if you are past that age, then just read on & enjoy the good memories you already have with these trips.
Present to you a list of 5 Trips that you can't afford to miss if you are in your 20s :
Trip 1 : A Not Too Extravagant In Your Budget Backpacking Trip
"You might be poor on money, but rich on life" – Kasper Raunholst
Imagine yourself just with a bag on your shoulders with a stuff just enough to keep you covered in sun, rain or snow. No food, no luxury of a hotel & yes very less money. What would you say for it? I know the answer already: P "Let's do it man".
So squeeze your belongings in a modest size backpack which is comfortable for you to carry on long walking sprees but big enough to take on all your necessary stuff. Share room with complete strangers in a shared dormitory & make friends for life all over the world. Look for freebies & bargain at everything possible to save out a little extra money for an extra week of travelling. Enjoy the local cuisine on streets & the cheapest booze in order to save enough money to fly back home.
I know, you must be thinking, "I can do this at any stage of my life so why 20s?" I tell you why. This is the age when you are not accustomed to the luxuries of life & hence is adaptable enough to wait for your turn for the shower or adjust in a thin mattress or drink sour tasting wine.
Benefits are for life. Once taken, this journey would help you appreciate anything that you pay for & will teach you value of money. You will be able to value the simple pleasures of life such drinking tea from a street vendor or full stomach as you know how you felt when you had to struggle for them. This trip would help you understand yourself more closely & the things which you can't survive without.
Trip 2 : A Travelling Where The Journey Time Is 12 Hours Or More
"It's not the destination but the journey that matters."
You are just in your 20s & so have all the time in the world to hop on that day long journey be it by bus or train or aeroplane. The mode is not important, the time spent in the close vicinity of a place where you get time to recollect your thoughts are important. Also when you are young, you can simply throw your bags & start exploring the place right away, something you won't be able to do when you are old. This would teach you to adjust anywhere & let go of that bad habit of complaining about everything.
Trip 3 : A Place Whose Climate Is Totally Opposite To Your Hometown
"I am not the same, having seen the moon shine on the other side of the world." – Mary Anne Radmacher
Everyone is accustomed to their own climatic zone. The hot summers and chilling winters, or the humid climate of tropics & so on. Something that is so engraved in our life that we stop taking note of it, becomes the most important discomforting factor when faced with a different environment. Something you would be able to bear only when you are young, strong & flexible.
This would help you appreciate local people of that area & hence would bring you an inch closer to the realities of human kind. As the life passes on, this journey would always help you appreciate the little things around you, the sun set, the quiet walks in the park & so on.
Trip 4 : Go Someplace With An Alien Language
"Travel makes one modest. You see what a tiny place you occupy in the world." – Gustave Flaubert
How would you feel when you get to know that your language of which you are so proud is not spoken or even understood by half of the world. Will sure as hell make you a modest person. Visit a place where you cannot understand the signs nor speak or understand the language of the local as  Henry David Thoreau once said, "To awaken alone in a strange town is one of the pleasantest sensations in the world."
Imagine how the simple things would become so much difficult with this such as buying food or clothes or judging directions to various places. You can't speak as no one would understand what you are saying & rather there is no need to talk to people as it's so much better this way.
This life lesson would break that "I am the King of the world" attitude & would make you humble enough towards people. This would teach you be adaptable & creative at the same time so as to make people understand what you are talking about.
Trip 5 : A Place to Live an Adventurous Sport
"Twenty years from now you will be more disappointed by the things you didn't do than by the ones you did do." – Mark Twain
"Things to do before you Die". Yes, I am talking exactly about "The List". Go to some place where you could cross off one thing that you want to do. It can be anything, Bungee Jumping, Paragliding, Skydiving, Underwater Dive etc. The list can be never ending & the most specific thing.
This would be one hell of a story as well as an inspiration to your children & grand children. Flaunt your adventure & become the role model for everyone in your family & friends. Push your limits & find out what they are because you never know till the time you don't try.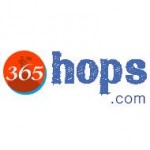 Comments
Comments