Backpacking is a great experience in itself and when it done by college students the fun multiplies many folds. This is because these young adults have the enthusiasm and the energy to enjoy the thrill of exploring new places without having to worry about taking time off from work or the need to take care of their families. In a country as diverse as India, college students can choose from numerous destinations they can backpack to. Given below are the brief details of twenty such breathtaking destinations that you as a college student can backpack to on a small budget.
North India
Trek In Pin Parvati Pass
http://www.365hops.com/pin-parvati-pass-trek-eid813
The mesmerizing Pin Parvati Pass connects the lush green valleys of Kullu with the dry deserts of Spiti Valley. This high altitude trek is quite popular amongst adventure seekers, who come here to enjoy the unique beauty of the region and also get a glimpse of the lifestyle and culture of the local population. This fun filled and exciting trekking expedition will surely leave you with most wonderful and motivating memories for a lifetime.
Nearest Town - Bhuntar
Distance  - 550 kms
Great Himalayan National Park In Tirthan Valley
http://www.365hops.com/great-himalayan-national-park-via-tirthan-valley-eid1623
The Great Himalayan National Park located in the Tirthan Velly in the Kullu district of Himachal Pradesh is home to a diverse species of plants and animals many of which are found only in this region. The valley itself is situated along the banks of River Tirthan which in turn is a tributary of River Beas. In addition to enjoying its amazing natural beauty, you can also take part in various adventure activities including trekking, mountain biking, river crossing and rock climbing, for which the valley is quite famous.
Nearest Town - Shamshi
Distance  - 524 kms
Over the years, Rishikesh has become a destination of choice for people intending to enjoy different types of adventure activities and particularly rafting. Located in the foothills of the Himalayas, this picturesque and spiritual city has much to offer to you as a backpacker. The thrill of jumping off from high cliffs as a part of bungee jumping or fighting the fast moving currents of River Ganga while enjoying rafting is an experience that you will cherish for years.
Nearest Town - Haridwar
Distance  - 244 kms
Mountain Life of Kasauli
http://www.365hops.com/explore-kasauli-trekking-in-india-eid954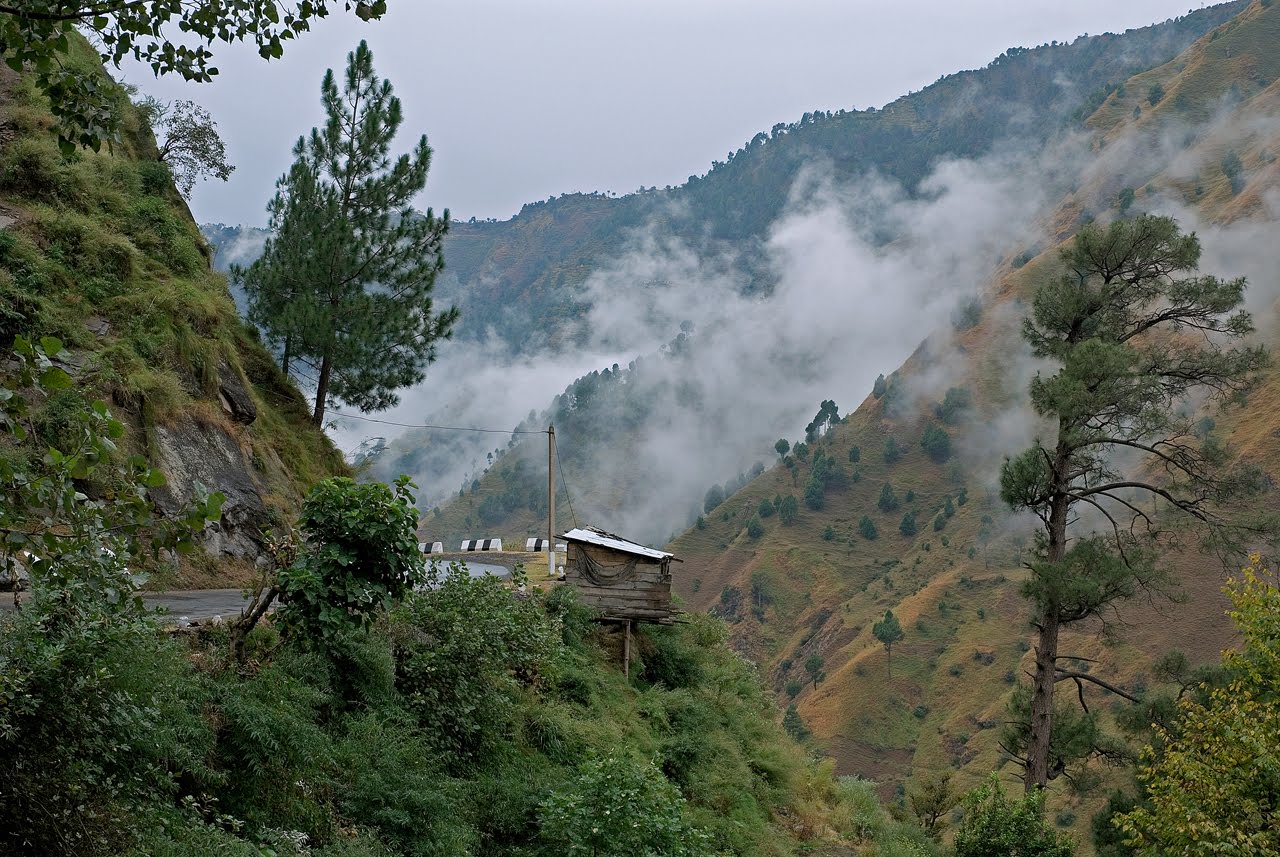 Kasauli is a quaint little town located in the Himalayan foothills and is unique natural beauty and peaceful environment.  The place offers multiple options to enjoy trekking amidst thick pine forests and also take in the diverse sights and sounds that will make you feel happy and relaxed. You can also enjoy the view of the towering mountains and the deep valleys that make you feel humble with respect to the magnanimity that nature has to offer.
Nearest Town - Shimla
Distance  - 298 kms
Goecha La High Mountain Pass In Sikkim
 http://www.365hops.com/goecha-la-trek-sikkim-eid1395
A trek across the high mountain pass of Goecha La in Sikkim is an truly enthralling experience. The pass which still abounds in pristine natural beauty that is relatively untouched by human interference, offers a mesmerizing view of Mt. Kanchenjunga. You need to cross dense forests comprising of bamboo, oak and rhododendron trees along with different types of ferns and orchids while trekking to the pass. The overall experience is absolutely great as you get to enjoy the best of nature in a calm and relaxed manner.
South India
Night Life at Anthargange
http://www.365hops.com/anthargange-night-trekking-eid335
Anthargange is one of the most popular trekking destinations in South India. This range of rocky hills formed by volcanic rocks features countless caves, which can be explored by you during your trekking trip. It is one of the few destinations, where you can take part in night trekking activity and enjoy the aspects of nature that come to life only after the sunset. Spending a night of trekking in Anthargange also provides you the opportunity the experience the glorious beauty of the rising sun early in the morning.
Bheemeshwari Camping Fun
http://www.365hops.com/bheemeshwari-camping-fun-eid154
Camping in the wilderness of Bheemeshwari is a totally enthralling experience as you get to enjoy a delightful mix of nature and wildlife. The adventure trip leaves you completely relaxed and refreshed as you take part in a wide range of activities aimed to test and enhance your physical and mental strength. The natural beauty that surrounds you all sides tends to make your trip even more rewarding and enjoyable. Camping at Bheemeshwari is one of the must do activities for any adventure enthusiast.
Nearest City - Bangalore
Distance - 106 kms
Kunti Betta Day Adventure
http://www.365hops.com/kunti-betta-day-trek-eid75
Kunti Betta or the Hill of Kunti comprises of a series of 2-3 mountains which offer an amazing getaway for adventure seekers. The destination is well known as a hub of various adventure activities including trekking, rock climbing, hiking and rappelling. In addition you can also enjoy a variety of enthralling water sports such as kayaking in the nearby lake. The diverse natural beauty of the region is sure to leave you mesmerized and make you appreciate their significance.
Dudhsagar Falls – Sea of Milk
http://www.365hops.com/dudhsagar-waterfall-trek-eid577
The breathtaking beauty of Dudhsagar waterfalls, which is the tallest waterfall in India, is sure to remain etched in your mind forever. Situated in the Bhagwan Mahavir Wildlife sanctuary in Goa, this waterfall features milky white gushes of water falling down in a surrounding of lush green vegetation. You can also enjoy a trek along the waterfall and experience the bio-diversity of the region at close quarters. Trekking in the region during the monsoon seasons is especially fascinating as the waterfall is in its full bloom.
East India
Sunderban Wildlife Tour
The unparallel beauty and the great biodiversity of the Sunderban are quite famous and you can experience all this and more in an affordable manner. The unique mangrove forests that are home to some the rarest species of plants and animals, also give shelter to several tribes of human. This group of islands has already been declared world heritage site by UNESCO. It is the only mangrove forest of its kind in the world and hence a must visit place.
Scuba Diving in Andaman and Nicobar Islands
The clear waters surrounding the coasts of the Andaman Nicobar Island are extremely appealing and inviting. However, you are truly amazed by the beauty of the world that lies underneath the relatively calm surface of the ocean. The diversity of marine life which includes a variety of fishes, coral reefs and plants is just beyond anything you might have imagined. As you swim along with the aquatic animals, you feel a great sense of thrill and excitement that cannot be explained in words.
Monasteries of Majuli
The beautiful island located on the River Brahmaputra in Assam is quite famous for its ancient monasteries or Satras, which were founded by Sankardeva. Although these picturesque monasteries are the main attraction of this largest river island in the world, it is also famous for its population of migratory birds, and great natural beauty. While you are backpacking in Majuli, you are sure to feel impressed by the rich and colorful culture of the local tribes as well as the exotic masks they make at home.
Nearest Town – Nimatighat in Jorhat
Distance - 348 kms
Bhitarkanika National Park, Odisha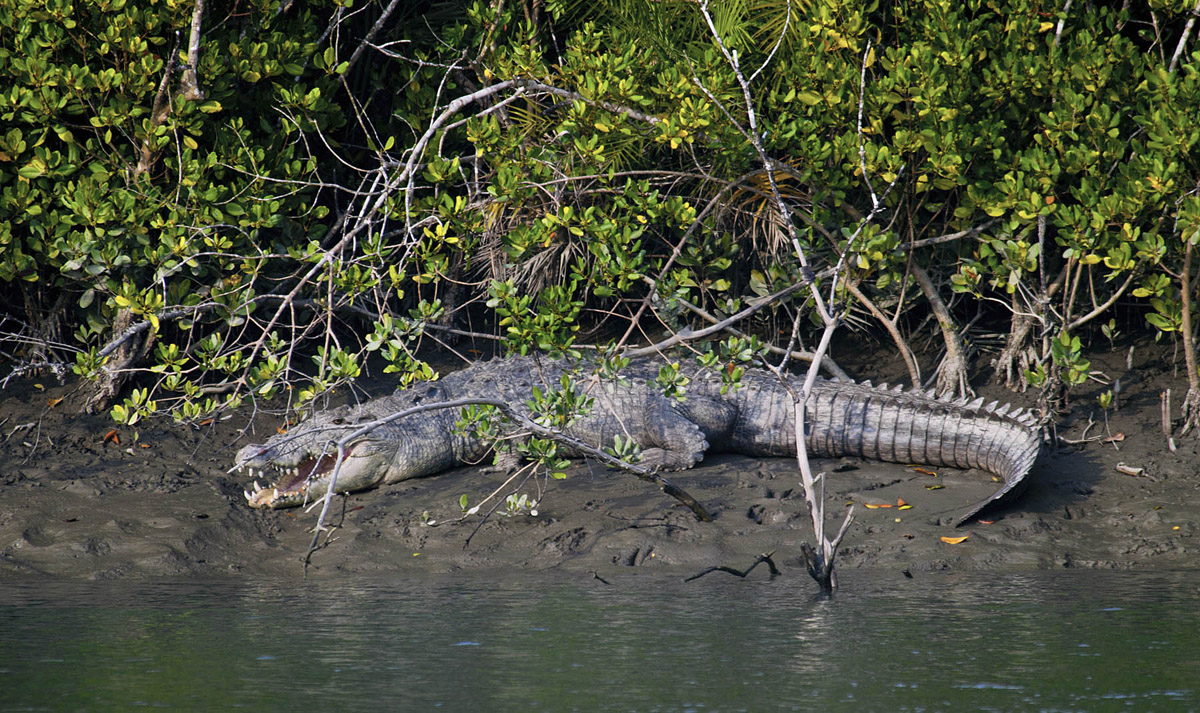 The Bhitarkanika Natinal Park is famous as the home of the giant salt water crocodile, whose largest population is found here. In addition, the park is known for its great biodiversity, which means that you get to witness a wide variety of plants and animals here, some of which are quite rare. What makes the park truly unique is that it houses the second larger viable mangrove ecosystem found in India and also provides shelter to more than 215 species of birds. So whether you are a nature lover or an avid birdwatcher, this is just the place you should backpack to.
Bodh Gaya Faith of Buddhist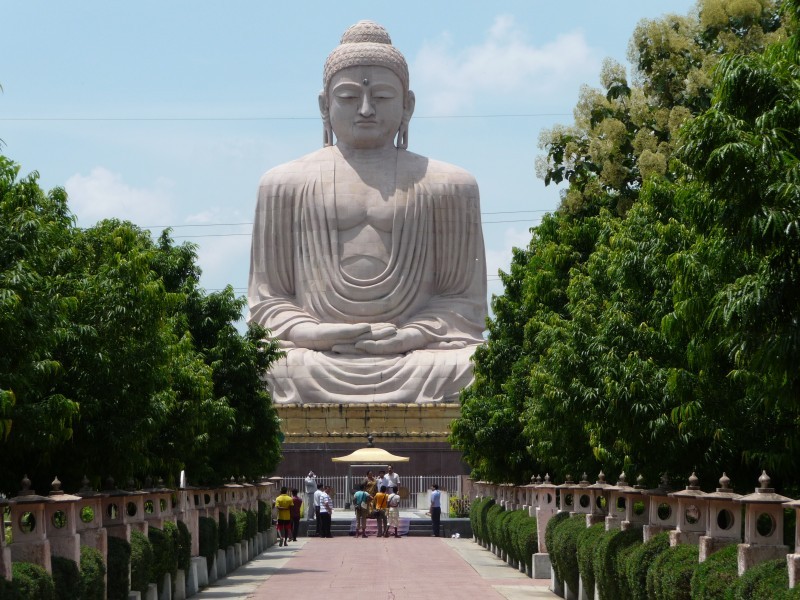 This biggest center of Buddhist faith is known to have a calm and soothing effect on the visitors. The famous Mahabodhi temple complex is situated here, which is believed to have been built first by the great King Ashoka. It is held in high esteem by the members of the Buddhist community as it is believed to be the place where Lord Buddha attained enlightenment. Apart from the famous Bodhi tree you can enjoy exploring the archeological temple, the monasteries and temples and the meditation park located at the site.
West India
Sandhan Valley Full Descending Trek
http://www.365hops.com/sandhan-valley-full-descending-trek-eid571
Nestled within the Shayadari mountain range, the Sandhan Valley is basically a combination of a canyon and a valley. Also known as The Valley Of Shadows/ Suspense, a trek through its alleys surrounded by long vertical walls made of rocks, is a thrilling experience in itself. The whole experience is quite memorable as you find yourself groping around for support in the semi darkness that is prevalent even as the sun shines high above the mountain walls.
Cycling Rides in Mumbai
 http://www.365hops.com/cycling-in-mumbai-eid1218
Cycling is great fun and when done as a recreational activity it proves to be extremely refreshing and relaxing. Mumbai offers various avenues where you can enjoy cycle rides and feel the thrill of a true adventure while doing so. You can explore some of the most famous places in Mumbai such as the Gateway of India, Haji Ali, Nariman Point, Marine Drive, Breach Candy and Flora Fountain etc., while enjoying a cycle ride.
Everest of Western Ghat Kalsubai Peak
 http://www.365hops.com/night-trek-to-kalsubai-peak-eid776
The Kalsubai peak is the highest peak in the Western Ghats and hence is also referred to as the Everest of the region. While the thrill of enjoying trekking up this peak is daytime is surly exciting and fun filled. The fun and adventure simply doubles when you choose to undertake the activity at night. However, irrespective of the time you choose, the immense natural beauty of the region is sure to leave you dazed and impressed for a long long time to come.
Kolad River Rafting
 http://www.365hops.com/kolad-river-rafting-eid256
The Kolad River has in the recent times has become the hub for enjoying different types of water sports activities in the heart of Maharashtra. The river is one of the best places to enjoy rafting all year round. As you fight the gushing waters and take fun in your attempts to defeat one of the strongest forces of nature, you feel an increase in your sense of confidence. This is one activity that can help bring a positive change in your life.
Scuba Diving Special Tour at Malvan
http://www.365hops.com/scuba-diving-special-tour-at-malvan-eid1060
The underwater world holds many secrets that you can try to explore by opting for the special scuba diving tour at Malvan in Konkan region. In addition to scuba diving, you can also enjoy the fun of snorkeling in the backwaters of Trakali. Take in the amazing sights of the world that thrives under the water and is exceptionally beautiful and colorful. You will surely feel a current going through your entire body as you enjoy the various forms of marine life at such close quarters. Moreover, you can also take part in a various other water sports to feel completely refreshed and relaxed.
Goa Backpacking Tour
http://www.365hops.com/goa-backpacking-tour-eid1172
Goa has earned a great name as a haven for backpackers and it is surely one of the must visit destinations for any fun person seeking complete fun and adventure. With the various activities that the place has to offer, you can be sure that every moment you spend in this tourist hot spot will be extremely fun filled and memorable. And while you are in the place, don't forget to enjoy the famous local treats including sea food and fenny.
Each of the above twenty destinations is renowned for its amazing natural beauty and is visited by countless adventure and fun lovers. However, what makes them even more special that they exploring them do not require you to possess huge amounts of money. In fact each of these places can be enjoyed within a shoestring budget which makes them an ideal choice for you as a college student. So pack your backpack and get ready to explore these destinations one at a time or maybe even grouping one or more of them together in case you have the requisite time!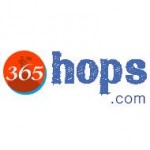 Comments
Comments