Bestowed with towering peaks and mountains, fascinating rivers, challenging terrains and other natural marvels, India has become an epitome of adventure sports in the world. Be it on the east, west, north or south, the country has ample of options that offer the desired adrenaline kicks to the adventure junkies.
Climb up a mountain rock and feel that special sense of exhilaration. Or zip along a wire strung out hundreds of feet above the ground and experience the adrenal in rush. Drive your motorbike fast on the dirt track and lose yourself to the elements of the track. Adventure in Bangalore is what more and more professionals are seeking when they plan a vacation. There are plenty of activities to chose from, some of them are –
Trekking at Anthargange

Located around 70km from India's IT Capital, Anthargange is one of the most sought after adventure places near Bangalore! Though day activities are equally popular, night trek in Anthargange is more popular among the adventure junkies.
This exciting expedition usually begins from Bangalore with a late night drive and finally takes you to Anthargange. Within this 4km nocturnal trek that takes around 3 hours to complete, you can also enjoy caving and enjoy a lively bonfire session. On completion of your night trek, you can also get a chance to have a look at the magical sunrise views from the peak and witness the captivating beauty of nature at its best.
 Booking Now Anthargange Night Trekking
Kayaking at Kunti Betta

A kayak is a small, narrow boat which is propelled by means of a double-bladed paddle. In the UK the term canoe is often used when referring to a kayak. The traditional kayak has a covered deck and one or more cockpits, each seating one paddler.For people who want to enjoy a unique trekking experience near Bangalore, Kunti Betta is the perfect destination. The trekking trail located in the picturesque destination of Pandavpura, is known for its association with the Pandavas, characters from the Hindu mythological epic of Mahabharata. It is believed that during their exile, the Pandavas spent a considerable amount of time in the region. Aprt from this mythological connection, the astounding landscape of the area also makes Kunti Betta a popular destination for trekking near Bangalore. It is especially renowned to provide a unique night trekking experience, which is gaining significant popularity amongst adventure seekers across India.
Booking Now Kayaking at Kunti Betta
Paintball at Yelahanka

Paintball is a game developed in the 1980s in which players eliminate opponents from play by hitting them with dye-filled, breakable, oil and gelatin paintballs, or pellets, usually shot from a carbon dioxide or compressed air (Nitrogen) powered "paintball marker". The game is regularly played at a sporting level with organized competition involving major tournaments, professional teams, and players. Being a suburb of Bangalore, reaching Yelahanka is not a challenge! This makes booking a session of paintball at Yelahanka the ideal decision for corporate and organizations that are looking forward to arranging a team building activity.
Booking Now Paintball at Yelahanka
Quad Biking or ATV Ride

Manchanabele Dam is close to Bangalore at a distance of 45 kms from the city is ideal place for teams to escape into for spending their valuable time in natural backgrounds of the reservoir water. Manchanabele dam is named after a local village where the dam is built across the river Arkavathi and water flow from T.G. halli reservoir and water gushing from the mountains of Savandurga in Magadi forests. Since the other part of the boundaries of the dam is towards the Magadi forest range the chances of viewing the wildlife of forests is more as the animals enter the area to drink the water, one can have a spot of Indian bears and elephants drinking water from the forest with many other animals of the Magadi forest area.
Booking Now Manchanabele Dam Day Outing
Still Water Rafting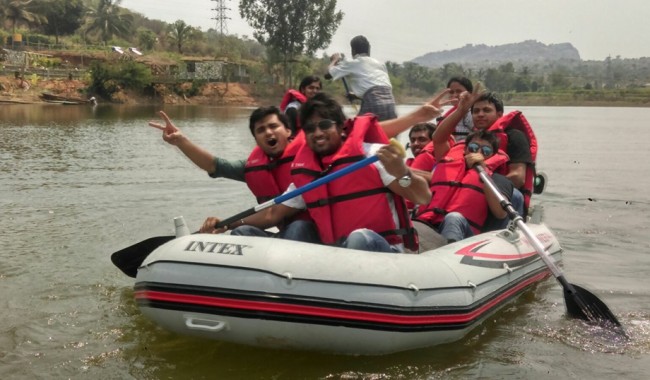 The very mention of a nature camp brings up the image of a sprawling green acreage set amidst picturesque natural settings. This is exactly what the Kanakpura Nature Adventure Camp in Kanakpura offers its visitors, who come here is large numbers to have fun and to feel relaxed and refreshed. It is situated in the Ramnagar district's Kanakpura taluk, which is a famous tourism hot spot in the region. The town is surrounded by lush green forests that attract countless nature lovers to enjoy a variety of adventure activities in the wilderness. With the Kanakpura camp situated amidst such setting, it is not really surprising that visitors coming here have a great time.
Booking Now Nature Adventure Camp in Kanakapura
Rappelling in Ramanagara

Climbers use this technique when a cliff or slope is too steep and/or dangerous to descend without protection. Many climbers use this technique to protect established anchors from damage. Rope access technicians also use this as a method to access difficult-to-reach areas from above for various industrial applications like maintenance, construction, inspection and welding. Rescue teams are also known for using this method as a way to access injured or stranded victims. Ramanagara is considered as one of the closet trekking and adventure destination near Bangalore and is the perfect weekend getaway plan. Located around 50 km from Bangalore on the Bangalore-Mysore road, Ramnagara hills provide some brilliant spots to unleash the swashbuckler in you. Ramanagaram comprises of a series of mountains like Ramgiri, SRS betta, Kakasura betta, Kapotagiri which feels like heaven to climbers, its also considered as the birthplace of rock climbing.
Booking Now Rappelling in Ramanagar
Go Karting in Ramanagara

A go-kart (often just kart) is a small four-wheeled vehicle. Go-karts come in all shapes and forms, from motorless models to high-powered racing machines, some, like Superkarts, being able to beat racing cars on long circuits. Gravity racers, usually referred to as Soap Box Derby carts, are the simplest type of go-karts. They are propelled by gravity, with some races taking place down a single hill. Ramanagara is considered as one of the closet trekking and adventure destination near Bangalore and is the perfect weekend getaway plan. Located around 50 km from Bangalore on the Bangalore-Mysore road, Ramnagara hills provide some brilliant spots to unleash the swashbuckler in you.
Booking Now Ramanagara Day Outing With Go Karting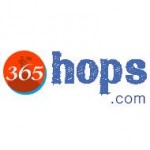 Comments
Comments