"The dampness in the air
The elegantly shining greenery
The taste of the fresh stream water
Hills engulfed with the dreamy fog and
The earthly smell of the mud"
Trekking in Monsoon is all together a different experience. Western Ghats, A UNESCO world heritage site, is a heaven for trekkers and nature lovers. Monsoons are probably the best time for trekking in Sahyadri (WG's).
During weekends in monsoon, most of the peaks are crowded with college going students and occasional trekkers. It is good that more and more people are enthusiastically hiking the nearby hills. But one should understand the risk factors attached to it. Know that the Western Ghats receive the maximum amount of rainfall during monsoon. Heavy rains, water logging and landslides are common here. Trekking for the first time either makes people fall in love with mountains forever or make them swear to never trek again in their life. I do not intend to discourage trekking in monsoons, but one should be prepared for it. So it is extremely important to know the rules of mountains.
I have compiled a list of Do's and Dont's for trekking in monsoons in Maharashtra, read on….
Preparing
Do –
Research about the trek beforehand, read blogs and information on the internet.
Don't –
Don't just go blindly without knowing the terrain, surrounding area and the route of your trek. In some treks there are technical difficulties.
Food & Water
Do –
Bring light food like sandwich or Thepla.
You can ask villagers to cook food or tea for you.
Flowing water from the hills in the monsoon is completely safe for drinking.
Don't –
Don't litter around after eating.
Clothing
Do –
Wear full sleeve clothes and full pants while trekking. There are lots of insects, and wild mosquito's. Your regular repellent cream won't work due to rain. So it is best to cover the body with full clothes. (Note- In case you are helpless, one good solution is to rub wet ground mud all over your body. The layer of mud will shoo off the mosquitoes.)
Though I haven't used it personally, Decathlon's 'Tech Fresh 50' and a full length trek pant are said to be the best clothing gear for trekking.
Don't –
Do not wear shorts or jeans. Shorts will leave your skin exposed to several risks while jeans are quite uncomfortable, especially if they get wet in the rains.
Do not wear bright colored clothes, wear dull earthly color clothes or camouflage.
Carry extra pair of clothes and towel with you if you cannot stay wet for too long. By the end of the trek you will be too wet to go back home.
Rain Protection
Do –
Wear wind cheater, raincoat or a Poncho. The most preferred and the best option is wearing a Poncho. They are light, loose enough for your bag to fit in and comfortable.
Don't –
Do not bring Umbrella's on trek. It is stupid to bring them and they are useless. Heavy winds will keep flowing, not allowing umbrellas to function properly. Plus, they occupy your hands while trekking, which is again risky.
Footwear
Do –
Wear a good quality trekking or sports shoe. Know that none of them are actually waterproof and your shoes are bound to get wet. But a good shoe will provide you a grip on the slippery terrain of the mountain.
Carry extra pair of socks, your shoes will be wet for the whole day and carrying extra socks will give some relief to your feet.
Don't –
Do not wear Floaters or Sandals for the trek.
Do not wear brand new shoes, as they can leave you with blisters.
Quechua by Decathlon is the best company for trekking shoes, though little expensive.
Action shoes are cheap and a very good alternative. Personally, I have been using Action shoes regularly for over a year. It still gives me a good grip while trekking in monsoon.
Luggage/Bag
Do –
Carry a double shoulder bag big enough to accommodate a pair of cloths, bottle and lunch maybe. Cover everything in your bag with a plastic bag. This is important. I learned it in a hard way, after my important documents got drenched and useless in rains.
Carry as light as possible. Too much weight will make your trek difficult.
Don't –
Do not carry a sling bag, or what we call in local language a 'jhola'. Sling bags are extremely uncomfortable while trekking.
Transport
Do –
Train, Bus, Bike or Car, any mode of transport is fine. You can leave your personal vehicle at the base of the village before the hike.
Don't –
If you are driving your own vehicle, then drive carefully as there might be animals crossing the road.
If you are coming from local transport then don't travel without keeping buffer time.
Trails
Do –
Follow the fixed trails going up.
Don't –
Don't deviate from the fixed trail. It can be risky and can also damage the place.
Local People
Do –
Villagers are humble people, they will readily help you for anything. But you should know Marathi in order to communicate with them.
Don't –
Do not take them for granted or mess with them.
Physical and Mental Preparation
Do –
Do some light exercise before starting the trek, this will heat up your body and make your trek smooth.
Know that trekking is not just walking on plains or a picnic opportunity. So mentally be prepared for it (but it is equally rewarding).
Don't –
Don't smoke or drink while on a trek, you are between nature.
Now let's talk about the risk involved while hiking in Monsoon -
Risks and Safety
Get this very clear, your carelessness on hills can cost you your life! This year itself (2016) there has been 5 incidents of people losing their lives to the mighty mountains while trekking.
Do –
While going through narrow trails, its loose mud can crack down. So put your steps carefully and correctly.
If there is algae than avoid stepping on it or put your steps carefully.
Carry a basic Medical kit with you.
Don't –
Do not go inside the water body. There can be sudden depth or its strong current can pull you inside.
Group
Do –
Always stay with your group if you are not sure about the route.
Don't –
Do not trek without consulting your doctor if you have medical problems, even if it is a minor problem.
Timing
Do –
Start early in the morning
Don't -
Do not trek in the blazing heat or in the night without a torch.
Legendary mountaineer George Mallory was once asked – "Why do you want to climb Mount Everest?"
He answered – "Because it's there!"
So wear those shoes and climb the damn mountain!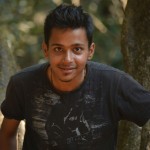 Comments
Comments